Guide for Visakhapatnam Commercial Real Estate Investment
12 min read • Updated 11 May 2023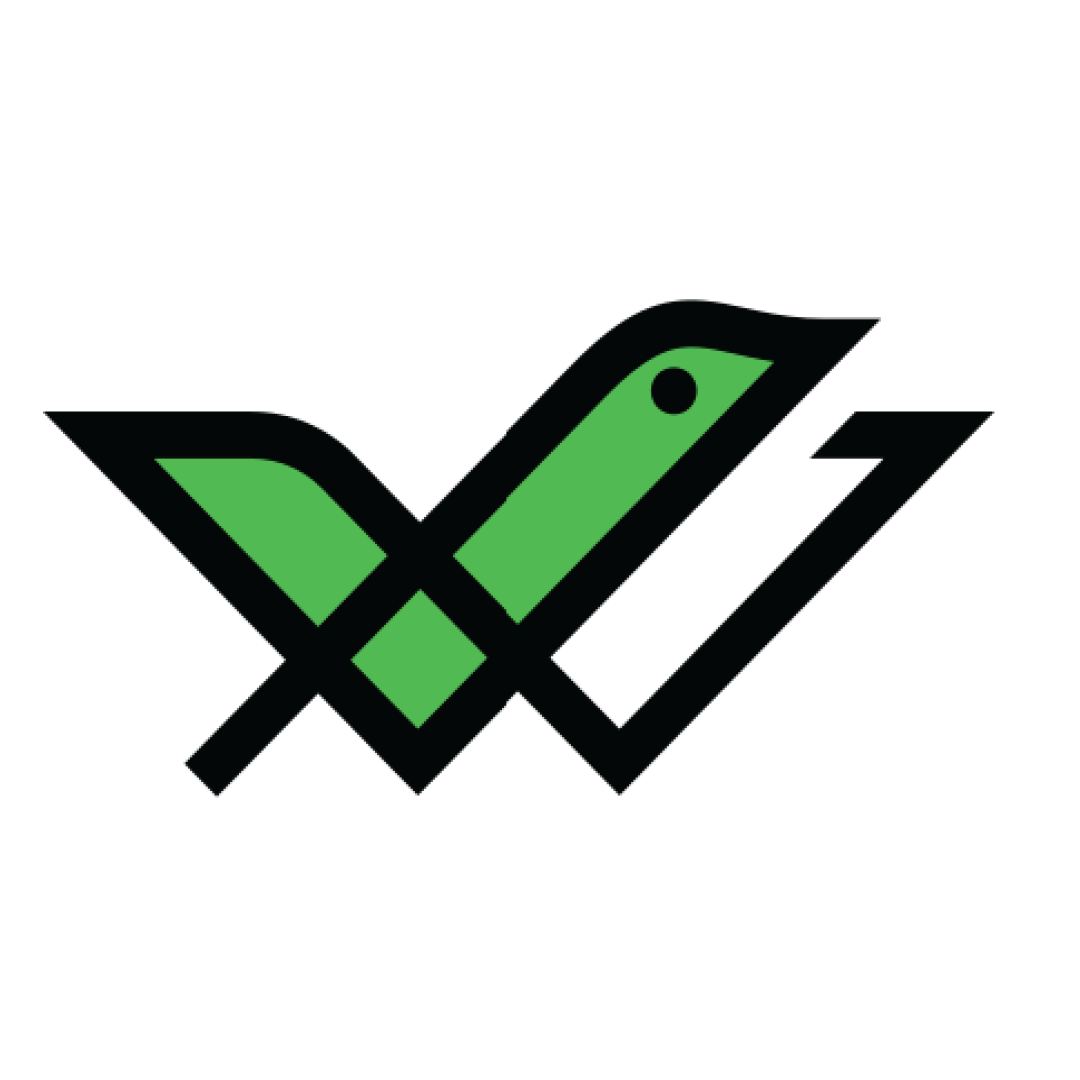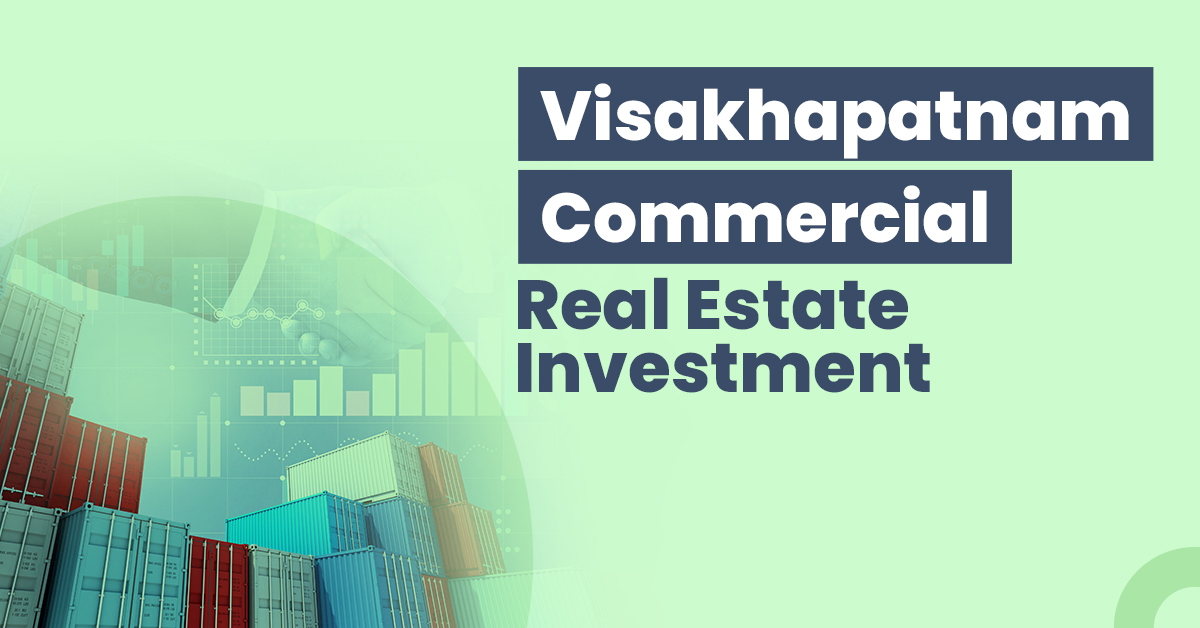 Visakhapatnam, popularly known as Vizag, is a port city in the south Indian state of Andhra Pradesh. This port city lies on the small embayment of the Bay of Bengal, and it is just 610 km away from Tamil Nadu's capital Chennai.
Over the years, Visakhapatnam has become a significant business and commercial hub. The Visakhapatnam Port ranks 4th in port traffic, and it handled 69.03 million tonnes in FY22. Moreover, this city also serves as the administrative centre for the Eastern Naval Commander of the Indian Navy.
The real estate market in Visakhapatnam is flourishing, and people are increasingly investing in commercial and non-commercial properties. The following sections will cover all you need to know about purchasing a commercial property in Visakhapatnam.
Top Reasons to Invest in Visakhapatnam Real Estate
Given below are a few reasons why you should try investing in Visakhapatnam's thriving real estate market:
Vizag is a well-known city in southern India with a highly developed infrastructure. Many companies are setting up their branches in this city, and the IT sector is also expanding. As a result, job opportunities in this city are also increasing each year.
The excellent state of the power supply, communications and transport facilities in Visakhapatnam makes it a much-desired location for commercial real estate investments. You can get good returns from such properties if you rent them to big enterprises. Moreover, small-scale IT companies are always looking for office spaces in Vizag.
Vizag is the largest and most populous city in the state of Andhra Pradesh. It ranks as the 9th most significant contributor to India's GDP.
This city can contribute a massive amount to the GDP because it has some major industries that have branches here, like GAIL, BHPV, Hindustan Shipyard, VSP Steel Plant, etc. Such industries create job opportunities, and this city needs commercial spaces for hospitals, schools, colleges, and office spaces to provide amenities.
Visakhapatnam is one of India's largest cargo-handling port cities. As a result, there is an increasing requirement for spaces like warehouses and godowns where traders can store the items to be sent or received via cargo. If you invest in such commercial space, then you will be able to generate high returns.
Furthermore, the government has planned a Petro Corridor, a petroleum, chemical, and petrochemical industrial region between Visakhapatnam and Kakinada. This strategy is likely to change the city's investment environment substantially.
Besides this, Vizag exports items like iron and other minerals to China, primarily transported through waterways. The economic opportunities in Visakhapatnam make it one of the best cities for commercial real estate investment.
Visakhapatnam has experienced rapid growth and is one of the four smart cities of Andhra Pradesh selected under the Smart Cities Mission. The Government of Andhra Pradesh has installed rooftop solar photovoltaic power projects in most government buildings.
Numerous new industries are emerging to support such contemporary technologies. Usually, local Indian enterprises provide these solar lighting, smart buses, and bus stops. Such companies require commercial spaces to set up office space there. As a result, the requirement for commercial space is increasing.
An excellent source of passive income is the rental revenue from your commercial real estate holdings. Your capital will generate cash flow for you in this situation without your active involvement. Rental income has tremendous growth potential in a rapidly developing city like Visakhapatnam, and it is comparatively low-risk.
Commercial Real Estate Investment Opportunities in Visakhapatnam
There are numerous prime localities situated in Vizag that yield income through commercial real estate holdings. You can consider investing in a property in one of the following locations:
The little town of Desapatrunipalem has recently received significant attention due to Visakhapatnam's expanding real estate market. As a result, many commercial and industrial developments are taking place in this area.
You can invest in commercial real estate in this area of Vizag because it offers all the essential amenities and social infrastructure facilities, such as schools, colleges, temples, parks, and clinics. The rent prices of commercial properties like warehouses start at ₹10,000 per square foot in this locality.
This place is suitable for investing, as you can convert properties into commercial PGs, hostels, service apartments, hotels and more. It is because Boyapalem has several educational institutions that are situated over here.
Moreover, numerous VUDA-approved plots are available over here. Despite being a tiny suburb, it is expanding rapidly. Boyapalem has access to the NH5 Vizag-Vizianagaram section. Rates of commercial spaces in Boyapalem is around ₹5,000 square foot.
Akkayyapalem is one of the oldest localities in Visakhapatnam and has vibrant residential complexes everywhere. Since it is a locality that houses a lot of residential real estate, there is an opportunity for investing in commercial real estate here.
The residents require amenities like schools, shops, stores, banks, and ATMs. Here, people can rent out such properties and profit from such commercial enterprises in terms of rental income. Rates of commercial spaces in Akkayyapalem range from around ₹5,000 to ₹13,000 per square foot..
Kapuluppada is a mandal and village in the Bheemunipatnam district of Visakhapatnam. Several noteworthy educational institutions surround it. Kapuluppada is near Vizianagaram, Anakapalle, and Bheemunipatnam. Furthermore, numerous forthcoming IT SEZ companies will set up their offices in this locality of Visakhapatnam. As a result, this locality is rapidly growing and has a high demand for real estate.
Rates of commercial spaces in Kapuluppada range from around ₹1,000 to ₹8,000 per square foot.
Things to Consider Before Buying a Commercial Property in Visakhapatnam
Given below are a few things that you should take into consideration before you purchase a commercial property in Visakhapatnam:
Builder's Reputation
Suppose you are considering investing in a property still under construction. In that case, you should check the builder's credentials of such property on the RERA website. Checking the accreditation on the RERA portal will help you ensure the legitimacy of the builder and the project.
Furthermore, check if there are any pending or ongoing court cases against the builder. You can also check the previous projects completed by the said builder and their current condition.
Infrastructure and Amenities
The infrastructure offered in the commercial space you intend to invest your money in is another aspect you should consider before investing. Properties with modern amenities will yield higher returns than those with outdated infrastructure that does not prioritise sustainability and comfort.
Lease Structure
A lease is a formal legal agreement outlining the relationship between an owner of a property and the occupant. If you are taking or offering any property on the rent, you need to take the help of a legal advisor. They will help you create the lease structure and advise you on the risks involved in purchasing and renting a commercial property.
Location and Connectivity
Connectivity is an essential aspect of popularising a locality. The locality is prime if it connects well via roads and near airports and railway stations. Usually, such places tend to be more suitable for commercial real estate investments like warehouses, hotels, hospitals, and offices.
Check Authenticity Through RERA
In 2016, the Real Estate Regulatory Authority Act established a regulatory body named the Real Estate Regulatory Authority (RERA). The primary aim of the regulatory body was to introduce transparency and bring accountability to the Indian real estate industry.
All commercial properties in Visakhapatnam must register themselves with RERA of Andhra Pradesh. The RERA portal will help people to verify the legitimacy of the project.
Stamp Duty in Visakhapatnam
As an investor, you must know about the stamp duty rates because these rates will be a part of the total amount you spend on purchasing a property. Below are the rates:
| | |
| --- | --- |
| Type of Transaction | Stamp Duty Charges |
| Sale Agreement | 5% |
| Agreement of Development | 5% |
| Agreement of Construction | 5% |
| Sale-cum-General Power of Attorney (GPA) Agreement | 6% |
| Agreement of Lease (Less Than Ten Years) | 0.4% |
| Agreement of Lease (Over Ten Years but below Twenty Years) | 0.6% |
| Agreement-cum GPA Development | 1% |
| Agreement-cum GPA Construction | 1% |
| Immovable Property Sale | 5% |
Registration Charges in Visakhapatnam
Here are the registration charges for real estate in Visakhapatnam:
| | |
| --- | --- |
| Property Owner | Registration Charges |
| Male | 1% |
| Female | 1% |
| Male + Female | 1% |
| Male + Male | 1% |
| Female + Female | 1% |
Also Read: Guide for Theni Commercial Real Estate Investment
Visakhapatnam Commercial Real Estate Sector: What's the Forecast?
Visakhapatnam is the hub of naval activities on the country's eastern coast. Moreover, numerous IT/ITeS companies are flourishing in this city. Besides its booming IT industry, other industries such as pharma, textile and chemical are also setting up branches here.
Visakhapatnam is one of the best places to invest in commercial property. Big corporations like HSBC, Wipro, and TCS are opening their offices in Vizag. The rise of SEZs in Visakhapatnam has also played a prominent role in establishing it as a centre of industrial development in the state.
Investors who purchase any commercial property can generate substantial monthly revenues. Let's say you invest your money in commercial properties like PGs and hotels. The occupation of these commercial units would rise as the growing number of individuals would come to the city to work in these big enterprises.
Commercial Real Estate vs Other Assets
Below we have stated the difference between commercial real estate and all the other kinds of assets:
Commercial Real Estate vs Stocks and Mutual Funds
Although stocks & mutual funds are considered to be riskier in comparison to commercial real estate, they offer inflation-beating returns over the long term. Initial investment amount is also huge for commercial real estate, whereas mutual funds require nominal investments.
Commercial Real Estate vs Residential Real Estate
Commercial properties are always in high demand compared to residential properties as returns are much higher in commercial real estate if we compare it to residential real estate.
Commercial Real Estate vs Gold
An investor will usually prefer gold over commercial real estate investment if he/she is risk averse. This is because gold is high in liquidity and is a less volatile investment option than commercial properties. However, commercial real estate can offer higher returns.
Commercial Real Estate vs Bonds
Bonds and commercial real estate are popular sources of passive income. However, unlike bonds, commercial real estate is highly illiquid. This is because the prices of commercial properties are relatively high, and it takes time to find appropriate buyers or tenants.
In the case of investment in real estate, there are chances to earn higher returns. While bond returns remain static, real estate will increase in value through appreciation.
Below we have illustrated the comparison of assets in a tabular format:
| | | | | | |
| --- | --- | --- | --- | --- | --- |
| Parameters | Commercial Real Estate | Stocks & Mutual Funds | Gold | Residential Real Estate | Bonds |
| Returns | High | High | Moderate | Low | Moderate |
| Liquidity | Low | High | High | Low | Moderate |
| Risk | Low | High | Low | Low | Moderate |
| Volatility | Low | High | Moderate | Low | Low |
| Ticket Size | High | Varies | Low | High | Varies |
If you wish to earn fixed returns on carefully curated senior secured bonds that beat inflation, explore Wint Wealth today. Start your investment journey without having to worry about hidden charges and additional costs.
Steps to Invest in Real Estate in Visakhapatnam
Below are all the steps involved in investing in a commercial property in Visakhapatnam:
Step 1: Scan various locations and projects on the basis of the kind of property you are looking for and type of commercial business that you wish to get involved with.
Step 2: Check the per square feet rates of commercial properties in the neighbourhood. Understand the benefits and returns that you may get. This will help you negotiate better.
Step 3: After you have finalised a property, you can hire a lawyer to assess the documents of the developer. This will include checking property papers, ownership, approvals, certifications, clearances etc.
Step 4: Prepare the required documents for the property purchase like the title deed, property assessment extract, etc.
Step 5: Complete the stamp duty and registration fee payment formality.
Step 6: After completing the purchase, consider opting for property insurance to safeguard yourself from any financial losses in case of any damage to your property.
Also Read: Guide for Allahabad Commercial Real Estate Investment
Final Thoughts
The commercial real estate property prices are increasing each year as Vishakhapatnam is witnessing steady economic growth. Therefore, if you are interested in real estate investments, you can invest in commercial properties in Visakhapatnam.
Frequently Asked Questions (FAQs)
Can I get a loan to purchase commercial real estate?
Yes, CRE (Commercial Real Estate) loans can be used to purchase a property for business-related purposes. For example, such a loan can finance the purchase of warehouses, office buildings, apartment complexes and shopping malls.
Is investing in commercial real estate profitable?
You can earn monthly rental income from renting commercial real estate property. Apart from that, commercial properties have a great appreciation potential that will come into effect in the long-term. This appreciation is far more as compared to residential real estate.
What are some other commercial areas in Visakhapatnam?
Some other commercial areas in Visakhapatnam include:
Port Area
Siripuram
Sri Hari Puram
Endada
Madhurawada
NAD junction
What are some disadvantages of investing in commercial real estate?
Some disadvantages of investing in commercial real estate include the following:
It has low liquidity compared to other asset classes.
The initial investment can be very high.
Choosing the right property and geographical location requires extensive research and market knowledge.