Visa vs MasterCard vs American Express vs Diners Club
8 min read • Published 27 March 2023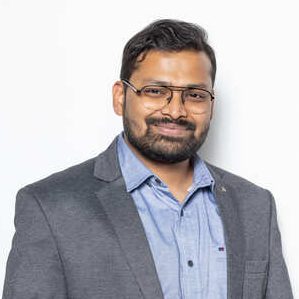 Generally, when we apply for credit cards, we follow the advice of financial advisors. As per experts' advice, we need to analyse our financial requirements and check our credit profile before availing a card. Rarely do we wonder about how credit card payments actually take place.
Well, credit card networks are what make it possible. Many a time, cardholders are unable to differentiate between credit card networks and credit card issuers. Through this blog, we will help you get a clearer idea along with other details.
What Are Credit Card Networks?
First, let us quickly understand credit card networks. The companies that act as a bridge and facilitate a communication system between credit card issuers and merchants / retail shops that accept your credit cards to complete a credit card transaction successfully are described as credit card networks.
While some credit card networks issue credit cards as well, not every credit card network falls under the category of credit issuers. For example, Visa and MasterCard are credit card networks. But, American Express and Diners Club function both as credit card issuers and credit card networks.
Differences between Credit Card Networks and Credit Card Issuers
The table below will help us understand the differences between credit card networks and credit card issuers, in more detail:
| | |
| --- | --- |
| Credit Card Networks | Credit Card Issuers |
| Credit card networks do not issue credit cards. | They are responsible for issuing physical cards to people who apply for it |
| These networks are responsible for approving and facilitating credit card transactions. | It is the card issuer that determines the various terms and conditions, expenses and charges associated with a credit card. |
| Credit card networks are not responsible for the services received by cardholders. | Credit card issuers are responsible for providing funds to cardholders up to the specified credit limit. |
| Credit card networks determine where a card will be accepted and where it will not be. | Credit card issuers are responsible for assessing the credit profile, income and other factors and determining a credit limit. Furthermore, they are also responsible for providing customer support to cardholders. |
Brief Overview of Visa, MasterCard, American Express and Diners Club
The most common credit card networks in India are Visa, MasterCard, American Express and Diners Club: Let us look at their details:
Visa
Visa is the most important card payment network globally offering people both premium rewards and traditional benefits. With a Visa credit card or debit card in hand, you can make financial transactions and withdraw cash from around 2 million ATMs.
Please note that Visa does not issue credit or debit cards on its own. Instead, it facilitates electronic fund transfers through Visa-branded payment products. Visa offers its services for 5 variants of credit and debit cards, namely Classic, Gold, Platinum, Signature and Infinite cards, and prepaid cards.
MasterCard
MasterCard, a financial services company, is another popular credit card network which seeks to connect credit card issuers and customers using MasterCard-branded payment products.
Some of its credit card variants include Standard MasterCard, World Elite MasterCard and World MasterCard. Debit card variants include Standard Debit MasterCard and Enhanced Debit MasterCard. The network also offers variants of prepaid cards.
American Express
American Express is a publicly traded financial services company based in the United States which offers credit cards laden with various benefits. These cards are famously referred to as AmEx cards and are issued to individuals, businesses and corporate consumers all across the world.
Exciting benefits provided by AmEx credit cards include airport lounge access. Some of the famous American Express retail credit cards are American Express Gold Credit Card and American Express Platinum Credit Card.
Diners Club
Diners Club is a credit card payment network owned by Discover Financial Services. Incidentally, this company was the first in the world to issue credit cards. It is an ideal credit card for people who have to make international trips quite frequently. It is famous for providing exclusive benefits such as unlimited lounge access and reward points.
Diners Club has partnered with HDFC Bank in India and some of its popular credit cards include HDFC Diners Club Black, HDFC Diners Club Privilege, HDFC Diners Club Miles, etc.
The following table will help you clearly understand the differences between these credit cards:
| | | | | |
| --- | --- | --- | --- | --- |
| Parameters | Visa Card | MasterCard | American Express Card | Diners Club Card |
| Joining Fee / Welcome Bonus Points | Most Visa Cards don't provide welcome bonus points. But, the top variants are an exception. | Most MasterCards don't offer welcome bonus points but the top variants are an exception. | The joining fee is quite expensive, but the card provides a substantial amount of welcome bonus points | This credit card charges an amount as a joining fee which varies from one credit card variant to another. It offers welcome bonus reward points. |
| Reward Points | While all Visa Cards offer reward points, higher-end variants such as Visa Infinite provide much better reward points. | The high end variants of MasterCard credit cards offer good reward points. | AmEx Cards charge high transaction fees and generously provide reward points and cashback | Similarly, Diners Club cards are laden with reward points and cashback. Their transaction charges are high as well. |
| Airport Lounge Access | Airport lounge access is not available for all cardholders. It is available for only select variants. | In India, the Mastercard lounge network is quite extensive. The category of the card determines the availability of airport lounge access. | AmEx credit card network has its own airport lounges all over the world with the best amenities. | Diners Club's credit card network has more than 600 airport lounges across the world. The high-end variants provide unlimited access to these lounges |
| Buyer Protection | High-end variants of the Visa offer purchase protection to cardholders. | As a MasterCard holder, the financial institution may have a zero liability policy in place to protect you against unauthorised or fraudulent transactions. | American Express cardholders enjoy the strongest buyer protection. | Diners Club credit cards offer buyer protection but various terms and conditions are applicable. |
Important Points Regarding Visa, MasterCard, American Express and Diners Club Cards
Let us look at a few important points regarding the credit and debit cards of the above brands:
Financial institutions throughout the world pay Visa and MasterCard for their extensive network coverage on an international level. This has been made possible with thousands of merchant terminals and ATMs all over the world.
On the other hand, American Express and Diners Club credit cards are responsible for issuing cards and processing the payments on their credit card network system. You might have observed that American Express is quite good at dispute handling which saves their cardholders from any issues they have with merchants.
American Express credit cards and Diners Club credit cards charge high transaction fees from the merchants because it is their most important source of income. Nowadays, they have even partnered with financial institutions to issue co-branded credit cards. An important reason behind this step is to increase the market share of their credit cards.
Analysts have observed that no one can compete with Visa and MasterCard when it comes to acceptance rates. These credit card networks work even in the remotest areas of the world.
American Express and Diners Club credit cards are mostly accepted in major urban areas and metro cities.
Final Words
Although you might hold American Express and Diners Club credit cards, it is a good idea to possess Visa and MasterCard as backup options. This is primarily because the former two credit cards might not be accepted in the remotest areas. Go through the details provided above about Visa, MasterCard, Diners Club and American Express and carefully consider which brands offer you the best value for your transactions.
Frequently Asked Questions
What network does Diners Club use?
Diners Club credit cards use their Discover Global Network to process millions of credit card transactions throughout the world. Its expertise, global reach and capabilities facilitate international payments. This credit card network has also entered into partnerships across industries to offer customers a better user experience. 
What is meant by 'Verified by Visa'?
'Verified by Visa' is a password-protected authentication system. It aims to make online financial transactions safe and secure. 
How long does it take to acquire an American Express corporate card?
Usually, the processing of the application takes up to 15 working days. It also depends on the timely receipt of the application form and supporting documents. 
What happens if I lose an item I purchased with a MasterCard?
Suppose you lose a product that you bought with a MasterCard. In this case, you will be eligible for reimbursement or replacement. MasterCard comes laden with many features and benefits. But, it is the card type that will determine the features available. You need to contact your lender to know more.