Passive Income Investment: Best Ideas to Build Wealth
8 min read • Published 28 October 2022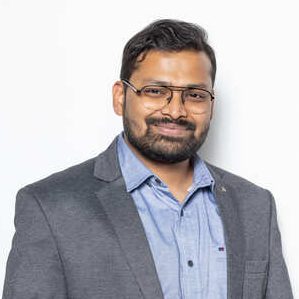 Passive income is defined as income generated by investing a small amount of time, effort, and resources without interrupting the active income generation process. For example, you earn a certain amount of income by working for an organisation. You invest a small part of your earnings in the stock market. You gain returns after some time from your investment and the returns become your passive income. You do not need to work every day to earn those returns.
Among many passive income sources, passive income investment is one of the best ways to earn without being actively involved in the income generation process and building wealth over time. Many investment schemes provide decent returns on your investment in terms of interest, dividends, etc. Continue reading to learn more about passive income and how to build one.
Why is Passive Income Important?
Generating passive income is the need of the hour as it paves the path toward financial freedom. With passive income, you can manage your finances better as you do not have to depend on a single-income source. Relying only on the earnings from your job or business is risky. Due to unforeseen circumstances such as layoffs in your organisation, you may lose your job and struggle financially until you find another job. Similarly, many businesses were closed due to lockdowns imposed by governments during the Covid-19 pandemic.
So, if one income stream gets blocked, other income streams will help you survive and manage your finances. This is why generating passive income assets is very important.
Various investment schemes are available with varying risks, and terms and conditions. Among those schemes, we bring you the best passive income investment ideas.
Best Ideas for Passive Income Investment
1. Dividend stocks
One of the excellent ways to generate a passive income stream is by investing in dividend stocks. Many companies share some part of their earnings with investors regularly. These earnings are shared in the form of dividends with the investors. They are shared on a quarterly, half-yearly, or yearly basis. Moreover, dividend stocks are less volatile than growth stocks. So, they have the potential to give you decent returns. You can either reinvest the dividends or use them to achieve other financial goals.
2. Index funds
Index funds are passively-managed mutual funds that track and attempt to replicate the performance of a market index such as the NIFTY 50, Sensex, etc. When you invest in an index fund, the fund manager builds a portfolio of stocks in the same proportion as the index being replicated. If the market index associated with your fund performs well and generates profits, the profitability will be shared among the investors.
3. Real Estate Investment Trusts (REITs)
REITs enable you to invest in income-generating real estate ventures. You do not need to carry out various activities associated with real estates, such as purchasing, maintaining, selling, etc. to generate passive income. You only need to invest in the REIT fund. Trust managers and experts will invest your money in different real estate ventures and commercial projects. You will gain profits in terms of dividends generated from capital gains that are accrued from the selling of real-estate assets.
4. Bonds
Bonds are nothing but loans provided to bond issuers by the investors. They are one of the safest passive income investment options in terms of returns. Government authorities, private corporations, and other entities issue bonds to raise funding for various projects. If you purchase a bond, you will gain returns in terms of interest regularly (quarterly, half-yearly, or yearly based on terms and conditions).
You will also get back the principal amount periodically or at the end of the tenure depending upon the agreed terms by the bond issuer. As compared to equity and equity-related investments, bonds carry relatively low risk subject to some inherent risks involved with the bonds.
5. Certificate of deposit
Certificate of Deposit or CD is a fixed-income financial instrument governed by the Reserve Bank and India (RBI). Banks and Financial Institutions issue a CD for the investment or deposit made by you for a fixed period. If you have a lump sum amount sitting idle in a savings account, you should invest in CDs to avail a higher rate of interest. They are issued only in dematerialised form with the minimum denomination being Rs. 5 lakh and in multiples of Rs.5 lakh thereafter.
6. Peer-to-peer lending
Peer-to-peer lending enables individuals to lend money to other individuals. This eliminates the need to borrow or loan money from financial institutions such as banks, non-bank financial companies (NBFC), and others. Many online platforms help to connect borrowers with investors. They set up the interest rates, terms, and payment method. The rate of interest is generally higher than banks, NBFCs, and other mediums. So, you can lend your money and generate passive income through interest. However you should always analyse the risks invoved with it too.
7. Mutual funds
In mutual funds, many investors pool-in their money; and fund managers and experts invest the collected money in equities, bonds, money market instruments and/or other securities. The returns generated through these investments are distributed among the investors. Fund managers and experts make the decisions related to investments on your behalf. Mutual funds offer multiple choices for investment across equity, bonds, government securities, and money market instruments, providing an excellent avenue for retail investors to participate and benefit from the uptrends in capital markets.
If you decide to invest in mutual funds to diversify your passive income investment portfolio, you need to choose the right fund based on your risk appetite and type.
8. Alternative investments
You can invest your time, effort, and resources in creating content as you explore the best passive investments. Writing books, starting a YouTube channel, and carrying out affiliate marketing through social media channels can generate passive income for you.
Royalties gained by publishing a book can be counted as passive income. Once you write a book, you earn a royalty on the sale of each copy over its lifetime. Similarly, you can put ads, affiliate links, and sponsored content on your YouTube channel once you gain a loyal following and a subscriber base to earn passive income. These alternative investments also provide you with decent earnings.
Does Building Wealth Require Long-Term Investments?
The short answer is that it depends upon your goals. If your goal is to earn guaranteed interest, you will invest in schemes that provide guaranteed returns. However, if you want to build wealth, you need to diversify your portfolio, learn about different schemes, and apply strategies based on the knowledge you gain over time.
Many "get rich quick" options promise you quick and high returns, but they are generally scams to lure you into their products and schemes. They will not give you financial freedom.
It's important to gain knowledge and invest in the right schemes. If you wisely invest in bonds, stocks, and other securities for the long term, you will gain excellent returns. Many investment instruments provide high returns after five years, or maybe a decade. So, you need to invest over a long time to build wealth.
Concluding Remarks
Passive income investment opens up new avenues to build wealth. You need to diversify your investments, learn, and apply your knowledge over a long time to become wealthy. With multiple passive income streams, you can manage your finances better than having a single source of active income. It is important to determine your risk-taking ability, study different investment schemes, understand the terms and conditions, and be patient to build wealth and gain financial freedom.
FAQs about passive income investment
How do I get started with a passive income investment?
You can start with investments in bonds, certificates of deposit, debt mutual funds, and government securities. These investment options offer stable returns, are regulated, and involve very low to moderate risks.
Does passive income involve "no work"?
Passive income generation requires little work. If you are investing in a mutual fund, you need to invest time in learning about its terms and conditions. If you are renting a flat, you need to invest time in preparing a contract, collecting documents, and doing police verification.
Is passive income taxable in India?
Passive income is mostly taxable in India. Very few investment schemes, such as the Public Provident Fund (PPF) scheme, are exempt from taxes. Otherwise, the interest amount gained from the investment in various schemes is taxable under the Income Tax Act, 1961.
What qualifies as passive income?
You are not required to be actively involved in the process of passive income generation. Passive income includes commissions earned through affiliate marketing, investments in mutual funds, royalties on ebooks, and many other methods of income generation that do not involve active participation.