Thematic Funds: Meaning, How They Work & How to Invest
8 min read • Published 29 October 2022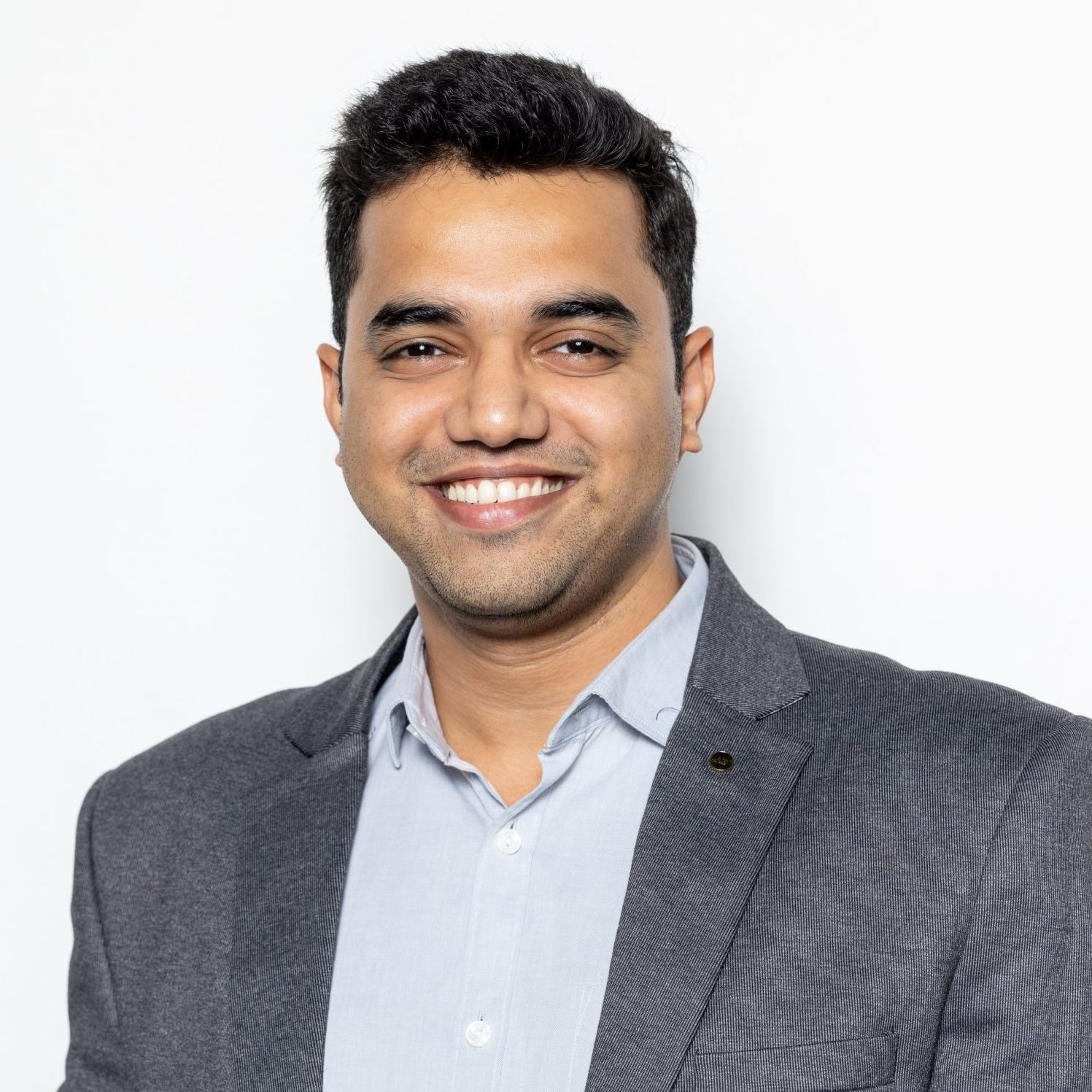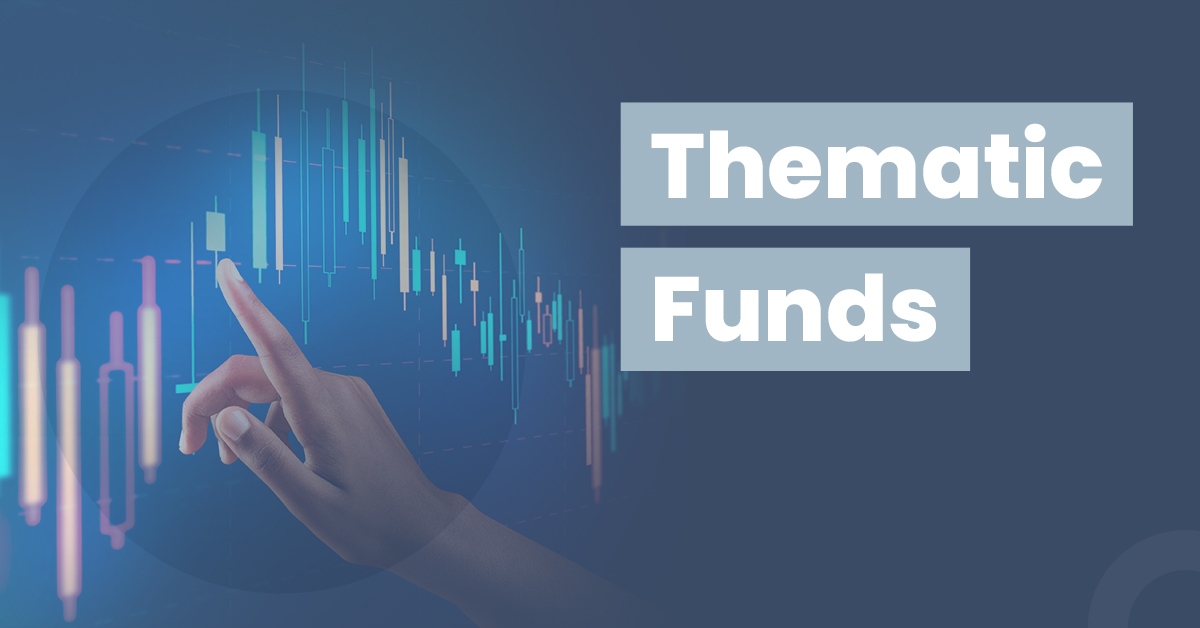 A thematic fund is a type of equity-oriented fund that invests in equity or related instruments that revolve around a particular theme. For example, an infrastructure theme-based mutual fund will invest in stocks of companies operating in coal, power, steel, iron, mining, etc.
Similar to other equity funds, thematic mutual funds have high risks associated with them. However, thematic funds tend to be less risky than sectoral funds (an equity fund that invests in a particular industry or sector such as pharma, technology, etc.). because the former focuses on an entire theme of industries rather than a particular sector.
How Do Thematic Funds Work?
The asset allocation of a thematic mutual fund is broader than sectoral funds as they target a particular theme which may encompass several sectors and industries. Fund managers thoroughly analyse the prevailing market situation and choose a theme that may provide beneficial returns in the future.
As per SEBI guidelines, a thematic fund must invest at least 80% of its total corpus in equity or related instruments. This type of fund can invest in stocks of companies across different sectors or market capitalizations centred on a particular theme. In addition, there may be a combination of large, mid, and small-cap companies in the investment portfolio, thereby giving it much-needed diversification.
A rural development equity fund is an example of theme based mutual fund. Under this investment scheme, the fund manager may invest in stocks of companies tied to rural development themes across different sectors like fertilisers, agro-processing, chemicals, auto, etc.
How to Invest in a Theme Based Mutual Fund?
You can invest in a theme based mutual fund via online or offline mode.
Here are the steps you can follow to invest in thematic funds via the offline mode:
Step 1: Visit the branch office of the Asset Management Company that offers the thematic fund of your choice.
Step 2: Fill up the application form and complete the mandatory KYC (Know Your Customer) verification by submitting relevant documents.
Step 3: The next step entails selecting a particular thematic fund according to your requirements.
Step 4: After this, you must select the payment option, i.e., SIP or lump sum method.
Step 5: The last step involves linking your bank account and transferring requisite funds to purchase corresponding units of the said mutual fund.
Once you have completed all the steps mentioned above, you are good to start your investment journey in thematic funds.
Now, let's consider the investment in thematic funds through online mode:
Step 1: Visit the online portal of the AMC/broker.
Step 2: Register on their platform and generate user credentials.
Step 3: Complete the KYC formalities and link your bank account to the platform.
Step 4: Select the mutual fund scheme and mode of investment, i.e., SIP or lump sum.
Step 5: Transfer funds from your account and start investing in these schemes by purchasing their units.
Top Performing Thematic Funds in 2022
Here are some of the best performing thematic funds in India.
| | | |
| --- | --- | --- |
| Fund name | Theme | 3-Year Annualised Returns* |
| SBI Magnum Comma Fund – Direct Plan – Growth | Commodities | 22.33% |
| UTI Transportation and Logistics Fund – Direct Plan – Growth | Transportation and Logistics | 26.56% |
| Tata Ethical Fund – Direct Plan – Growth | Sharia-compliant Instruments | 21.75% |
| ICICI Prudential Exports and Services Fund – Direct Plan – Growth | Exports and Services | 21.86% |
| ICICI Prudential FMCG Fund – Direct Plan – Growth | Fast-moving Consumer Goods | 21.25% |
*The value is valid as of October 11, 2022.
These are some of the top performing thematic funds in India. You can conduct a thorough market analysis and invest in a particular theme of your choice.
Who Should Invest in Thematic Funds?
High Risk Tolerance: As these are equity-oriented funds, they come with an inherently high risk. Further, as these funds are built around a particular theme, the scope of investment opportunities gets restricted. It would have to invest only in the stocks related to that theme. And if that theme doesn't play out, the risk of losses is pretty high.
Knowledge of Underlying Sectors: A thematic fund mostly consists of companies' stocks from multiple sectors and not every investor is well-versed in all the sectors. So, if you follow the news regularly and have a good understanding of a variety of sectors, you can make a better call as to whether the areas can help you get good returns.
Long Investment Horizon: Theme based mutual funds have the potential to offer immense wealth accumulation over a long period of time. This is major because sometimes, for a theme to operate at its full potential it takes time. Therefore, you can consider this investment alternative if you have a long-term investment horizon.
Read More: Top Performing Arbitrage Mutual Funds to Invest in 2022
Benefits of Investing in Thematic Mutual Funds
Some advantages of investing in thematic equity funds are as follows:
High Potential of Returns: If you focus on particular high-valued themes which have immense benefits in future, it is more likely that you will have a high-valued portfolio consisting of some of the top-performing stocks in the benchmark. These portfolios will help in value creation over the long run.
Leverage a Booming Theme: Specific types of companies have the potential to generate lucrative returns during specific time periods in the market, like IT companies in the late 1990s or healthcare during the Covid pandemic. These themes have outperformed benchmark returns during their booming years. Therefore, theme-based funds carry huge growth potential.
Risks Associated with Thematic Funds
Some risks that come with investing in these funds are given below:
Semi-diversified Portfolio
While a thematic fund is slightly more diversified than a sectoral fund, it still offers fewer diversification options than other equity funds like multi-cap funds whose portfolio comprises stocks from varied sectors. This makes thematic funds have a semi-diversified portfolio which may not be able to bear capital losses during severe market turbulence.
Although these funds have the potential to offer high returns to their investors, theme-based funds may get affected by sudden changes in market trends. Therefore, it may take the fund some time to reach its true potential. In such cases, the patience of investors gets tested, and they may have to wait for a long period to get desired results.
Taxation of Theme Mutual Funds
A thematic fund is subject to taxation as per the same provisions as any other equity mutual fund. The capital gains from these funds are considered as short-term capital gains tax (STCG) and long-term capital gains tax (LTCG) as per their holding period.
When the holding period of these funds is less than 12 months, all gains arising from these are subject to STCG. The rate of taxation under STCG is 15% plus applicable surcharges. On the other hand, if the holding period of these funds is 12 months or more, proceeds from the sale of these mutual fund units come under LTCG. The rate of LTCG is 10% without indexation. However, LTCG of up to Rs. 1 lakh are exempted from tax.
Moreover, dividends received by an investor are also taxable; the dividend income gets added to your gross total income and taxed as per applicable slab rates.
Final Word
Thematic funds are centred on a particular theme which may consist of several sectors and industries. Individuals who wish to gain substantial returns by investing in companies of different market capitalisations that revolve around a particular theme can consider investing in thematic mutual funds.
FAQs about Thematic Funds
What is a thematic index?
This index helps in tracking and analysing the performance of a particular theme fund. This index assesses all the dynamic changes occurring in the market and tracks the performance of investment themes over a time period. Fund managers use this type of index to review their investments.
What is the difference between a thematic and sectoral fund?
A thematic mutual fund focuses on a particular idea or theme and invests in several industries or sectors that revolve around that theme. For example, steel is a sector that falls under the theme of infrastructure. On the other hand, sectoral funds invest in a particular industry like banking, power, pharma, etc. 
What are the modes of investment in theme based funds?
You can invest in a thematic mutual fund via SIP or the lump sum method. SIP or Systematic Investment Plan involves making regular payments to purchase corresponding mutual fund units. On the other hand, the lump sum method involves making a bulk payment to purchase mutual fund units.
What are the costs involved in investing in thematic funds?
One of the biggest costs involved in investing in these funds is the expense ratio. It is a fee or cost levied by fund houses to cover their operating expenses.  The expense ratio for such funds is generally higher than other types of equity funds as they are very actively managed funds and require special expertise.