Guide for Thane Commercial Real Estate Investment
9 min read • Updated 11 May 2023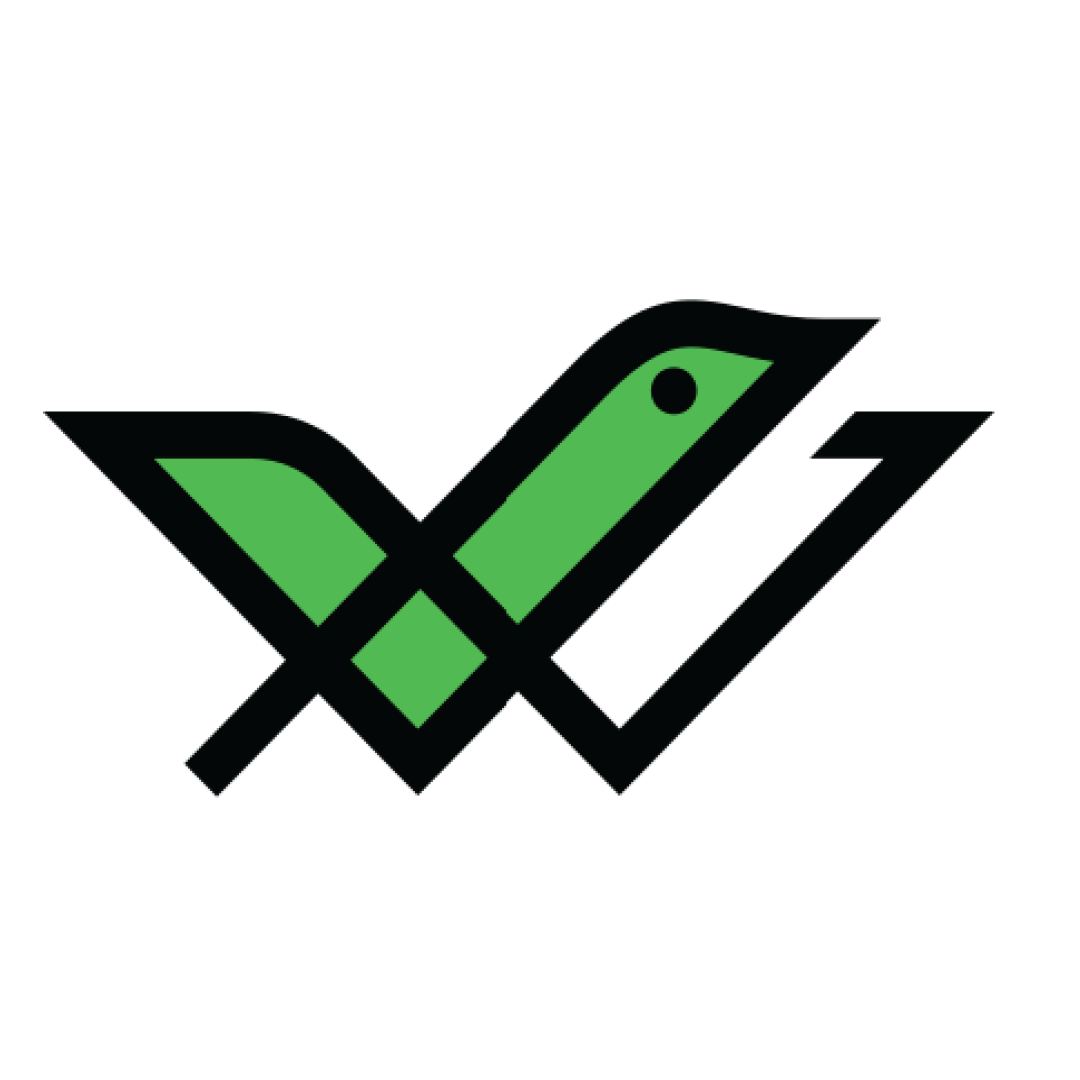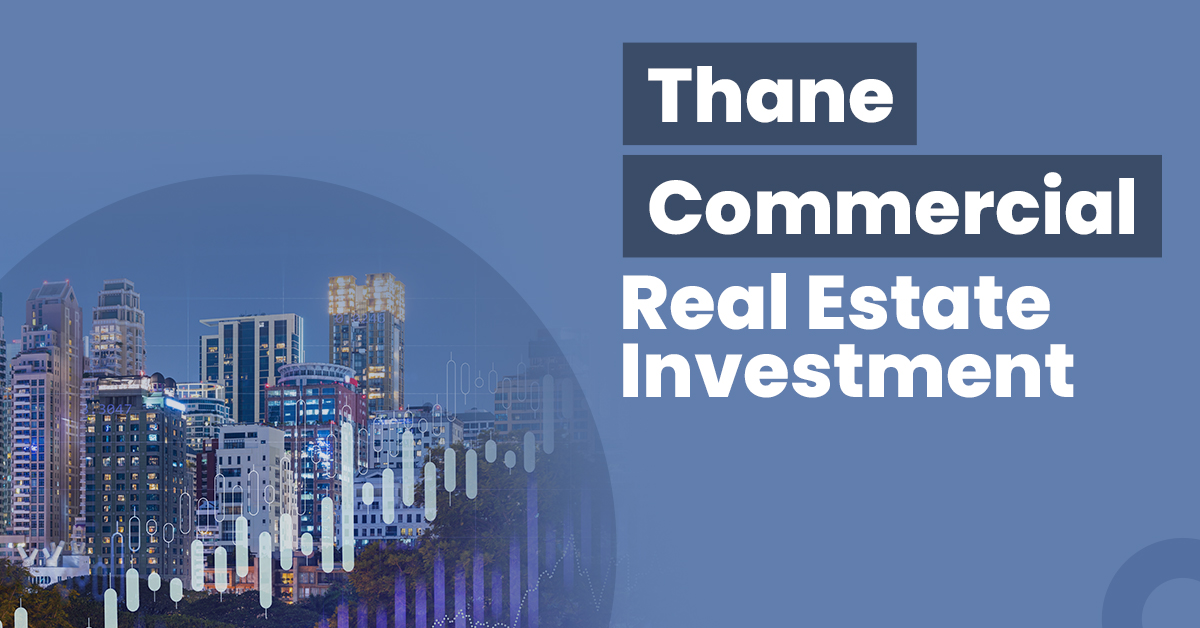 Thane is one of the fastest-developing cities in Maharashtra. Its proximity to Mumbai makes it a populated area, which, in turn, makes it an attractive commercial space for investment.
In 2015, Thane was one of the first 100 cities in India to implement the Smart City Mission. Consequently, Tata Consultancy Services has set up its largest office in Thane with 30,000 employees.
Additionally, there are numerous ongoing projects under the Thane City Centre Rejuvenation, such as implementing multi-modal transport, intelligent transport systems, etc.
Rapid infrastructure development and easy connectivity to Mumbai and Navi Mumbai have made Thane a critical real estate hotspot of the Mumbai Metropolitan Region (MMR).
Let's see how investing in Thane's commercial space can benefit you.
Top Reasons to Invest in Thane Real Estate
Thane is quickly developing into a profitable commercial sector for the following reasons:
Increasing Connectivity
Proximity to Mumbai is one of the best features of Thane. Ghodbunder Road, JVLR, Eastern Highway, NH8 and SCLR connect Thane with Navi Mumbai and other parts of Mumbai. The cost of living in Mumbai is skyrocketing; hence, commuting from Thane is a sustainable option for working individuals in Mumbai.
It anticipates that the forthcoming metro project in Thane would cut the distance to Mumbai in half. It saves a significant amount of time for daily commuters. In addition, it will significantly boost Thane's commercial real estate sector.
Industrial Hub
Thane is a central industrial hub in the country and is the third most industrialised city in Maharashtra. With a significant belt of over 18000 industries in the town, it is a hotspot for employment. Hence, investing in commercial properties in Thane can be a profitable opportunity.
Logistics Hub
The logistics and warehousing industry is booming in Thane. With optimistic future expectations, it will soon become the busiest logistics hub in India. Hence, it is a prime time to invest in commercial real estate in this city to profit from the warehousing sector.
Passive Income Stream
Thane, famous for warehousing and industrial sectors, offers an ideal business space for rental income. Passive income from rental estates has negligible risks and generates high income without much active effort.
High Return on Investment
Generally, returns from commercial properties are very high as these spaces are in demand. Moreover, the tenants offer appreciation to hold on to the spaces in the long run. In addition, Thane is a developing region, so the returns are bound to multiply in the coming years.
Commercial Real Estate Investment Opportunities in Thane
Thane has several profitable areas that are apt for the development of commercial properties. Investing in these prime locations will offer you the highest return opportunities.
Bhiwandi
It is the warehousing hub of Thane, with a developing third-party e-commerce logistics infrastructure. It is one of the prime locations to invest your money in. Commercial properties in Bhiwandi are most promising in terms of future returns.
Ghodbunder Road
The Ghodbunder road in Thane is one of the busiest linking roads between Thane and Mumbai. Therefore, many commercial properties are rapidly developing alongside Ghodbunder Road.
Thane Creek
It is one of the most popular places in Thane, with popular bird-watching attractions. It is also one of the most developed industrial belts in this district. As a result, it is a booming space for commercial real estate with high returns.
Things to Consider Before Buying a Commercial Property in Thane
The objective of commercial real estate is to earn profits; hence, it is vital to check a few factors before investing in Thane.
Lease and Investment
It is essential to check the value of a property and judge if it is a profitable investment for you. Because the return on investment highly depends on the scale of investment, and thus it is crucial to understand the correct value.
Besides, it is also essential to understand the lease structure thoroughly and avoid unforeseen complications in the future.
Area Infrastructure
Developing a modern property equipped with high-end amenities is not enough to generate high income and attract a heavy crowd. The infrastructure of your surrounding area plays a crucial role in your commercial profit. Therefore, proper access to modern infrastructure is a significant factor.
RERA Verification
Buying a property that adheres to all rules and regulations is essential. All properties and builders in India must adhere to the norms established by the Real Estate Regulatory Authority (RERA).
It is of utmost importance to verify the registration of the property and the builder through the RERA Maharashtra (popularly known as MahaRERA) portal.
Transport Network and Location
When investing in Thane real estate, it is paramount to check the transport network in the area. Because connectivity to airports, railway stations, etc., ensures high returns from commercial investments. Understanding the location and future aspects is essential to analyse your investment's appreciation.
Stamp Duty in Thane, Maharashtra
Additional costs like stamp duty are a part of your total investment. Refer to the information below to learn about the stamp duty charges in Thane.
| | |
| --- | --- |
| Gender | Stamp Duty Rates |
| Male, Joint (Male + Female) and Joint(Male + Male) | 7% (5% stamp duty + 1% tax [local body] + 1% metro cess. |
| Female and Joint (female + female) | 6% (4% stamp duty + 1% tax [local body] + 1% metro cess. |
Also Read: Guide for Meerut Commercial Real Estate Investment
Registration Charges in Thane, Maharashtra
To understand the registration charges in Thane, refer to the details below.
| | |
| --- | --- |
| Property Value | Registration Charges |
| For properties above ₹30 lakh | ₹30,000 |
| For properties below ₹30 lakh | 1% of property value |
Thane Commercial Real Estate Sector Outlook
Thane district in Maharashtra has been the focus of industrial and logistics development in India. With fast-growing industries and increasing connectivity, including significant metro rail works along the roadways, Thane is becoming a commercial hub in the state.
The parallel sectors of manufacturing industries, fisheries and warehousing are creating a co-dependent ecosystem in Thane. In addition, Thane has expanded its e-commerce logistics infrastructure due to the increasing popularity of online shopping after the pandemic.
This commercial boost is shaping a promising future for the real estate sector in Thane.
Commercial Real Estate vs Other Asset Classes
Suppose you want to invest in commercial property to build your asset portfolio. In that case, you should understand the comparison between real estate and other popular asset classes.
Commercial Real Estate vs Gold
Commercial properties offer much higher returns than gold and gold-related investments. However, gold offers easy liquidity compared to real estate. In addition, gold investment is comparatively less risky than real estate.
Commercial Real Estate vs Bonds
Similar to gold investments, bonds investment have better liquidity than real estate and more definite return aspects. However, investing in real estate can be a better option because it generates higher returns than bonds.
Commercial Real Estate vs Stocks & Equity Mutual Funds
Stocks and equity mutual funds offer diversification to your portfolio, unlike real estate. Because entry-level investment in stocks is substantially lower than in real estate. However, stocks and equity mutual funds are more volatile and riskier than real estate.
Commercial Real Estate vs Residential Real estate
Commercial real estate is more rapid in development and has higher returns. Residential properties cannot offer multiple passive income sources, unlike commercial properties. However, legal terms and restrictions are less for residential real estate.
This tabular representation compares the assets based on returns, liquidity, risk, volatility and ticket size.
| | | | | | |
| --- | --- | --- | --- | --- | --- |
| Parameters | Commercial Real Estate | Gold | Bonds | Stocks & Equity Mutual Funds | Residential Real Estate |
| Returns | High | Moderate | Moderate | High | Moderate |
| Liquidity | Low | High | Moderate | High | Low |
| Risk | Low | Low | Moderate | High | Low |
| Volatility | Low | Moderate | Low | High | Low |
| Ticket Size | High | Varies | Varies | Varies | High |
Also Read: Guide for Kalyan Commercial Real Estate Investment
Steps to Invest in Commercial Real Estate in Thane
These are the steps to follow to buy potential commercial properties in Thane.
Step 1: Look for available properties based on your affordability and shortlist finalised options.
Step 2: Validate the details and documents of shortlisted properties and conduct market research to evaluate fair pricing.
Step 3: Finalise a property and prepare the necessary documents with the help of a property lawyer.
Step 4: Complete the registration process, payment of stamp duty and registration charges and all other required formalities.
Step 5: Pay the broker and lawyer if you have availed of their services.
Step 6: Buy property insurance to ensure your property is financially protected in the event of any unforeseen damage.
Final Thoughts
Commercial real estate in Thane has a promising future; thus, investing in Thane's real estate can generate considerable returns in the long run. It is essential to verify the authenticity of the property details. Choose an area close to the manufacturing hubs or transportation networks like Ghodbunder Road to ensure maximum returns.
Frequently Asked Questions (FAQs)
Q1. What are the types of commercial real estate properties?
Ans. Office spaces, rental residents, warehouses and malls are the most popular commercial real estate options, among many others.
Q2. How to understand which type of commercial property is best for you?
Ans. The primary factor when buying a commercial property is your capital. Therefore, you should choose a property based on your investment capacity. In addition, you should research which type of property is in most demand in the desired area.
Q3. What are some best residential locations in Thane?
Ans. Some of Thane's best residential real estate locations for investment are Ambernath, Majiwada, Badlapur, Kalyan, etc.
Q4. Is it compulsory to pay stamp duty?
Ans. All property agreements, such as mortgage deeds, exchange deeds, deeds of partition, leave and licence agreements, etc., must be properly stamped before registration. You must pay the stamp duty in all cases except when there is a property transfer by Will.