Guide for Sirsa Commercial Real Estate Investment
8 min read • Updated 11 May 2023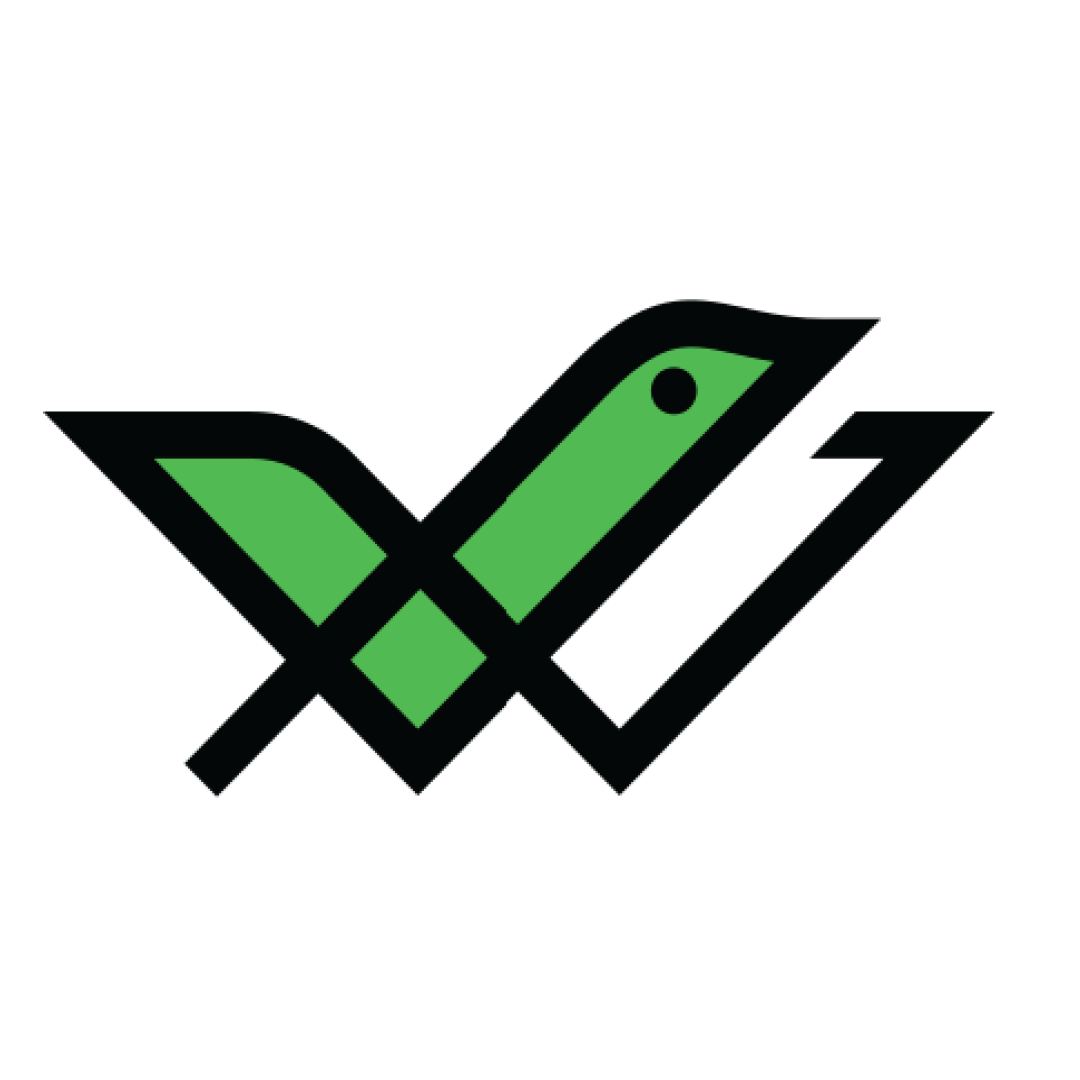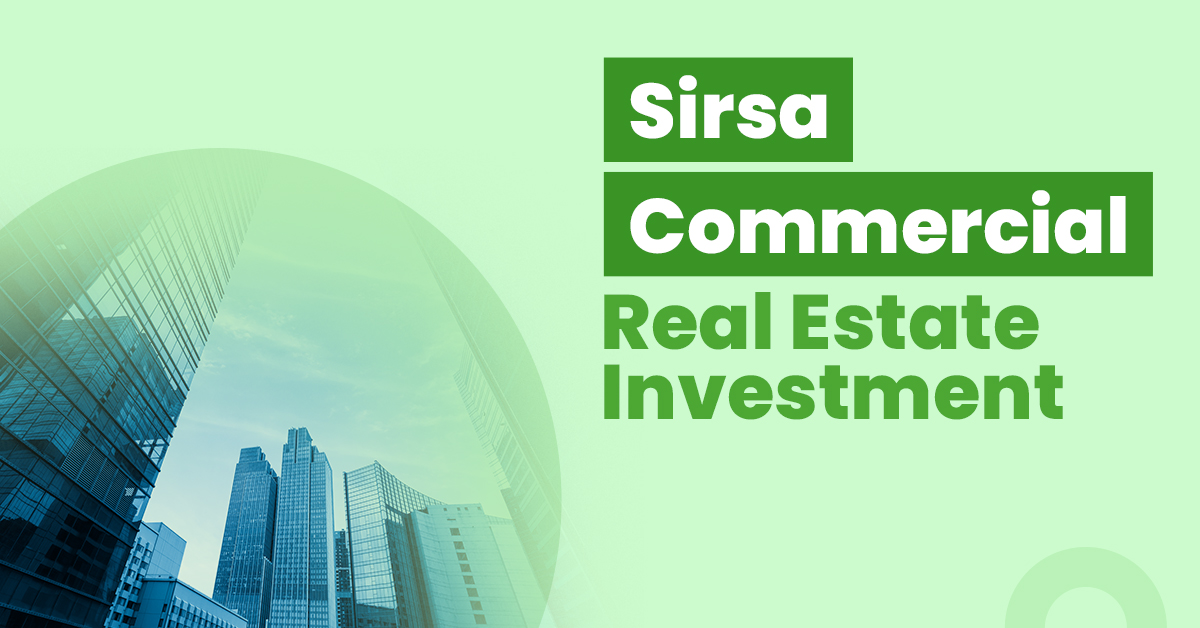 Sirsa is an important commercial city in Haryana with a population of 1,295,189 (Census 2011). The cities nearest to Sirsa are other prominent commercial hubs such as Hissar, Fatehabad, Bhadra, Nohar, Mandi, Dabwali and Hanumangarh.
The most prevalent source of economic activity in Sirsa is agriculture. However, the city is becoming one of the state's most important industrial and commercial centres. The city has also developed into one of the important tourist destinations in the state.
Due to its increasing prominence as a business centre, it is developing into an ideal commercial centre. Read on to learn more about the investment opportunities in Sirsa.
Top Reasons to Invest in Sirsa Real Estate
Sirsa can be an excellent place for commercial property investments. Here are some of the significant reasons why it might be an ideal commercial location:
A city or town needs to have excellent connectivity to nearby areas and other parts of the country to be suitable for business investments. Sirsa is well-connected by roadways to nearby towns and cities of Punjab and Rajasthan.
It also has railway connectivity with other parts of the country. The Sirsa railway station of the North Western Zone is situated on the Hisar-Bathinda railway line.
There are different types of industries in the city, like seed processing, rice shelling, iron and steel fabrication, chemicals and leather goods. Also, there are numerous small-scale and some large-scale industries as well. Thus, it provides the perfect location for commercial property investments.
Commercial Real Estate Investment Opportunities in Sirsa
Here are some of the commercial locations in the city that might be ideal for an investment:
Ellenabad is one of the prominent locations of Sirsa. It is developing into a major commercial centre of the city. It is well-connected to other parts of the city and has all the necessary infrastructure necessary for its transformation into a commercial area.
There are many hotels in this area, like Hotel CG Inn and Hotel City View. This area also has several restaurants like La Bella Bar and Restaurant and Wadhwa Restaurant.
Currently, commercial property rates in this area are ₹5000 per square foot.
Hissar road is another commercial area of Sirsa that you can consider for real estate investment. It has transportation facilities to different parts of the city. The locality has well-developed infrastructure and amenities for business and commerce.
The area has numerous hotels and resorts catering to tourists and businesspersons who come to the city. Some of the notable ones among them are Solitaire Grand Hotel, Hotel R.C Regency, OHM Resort and Nishuraj Resorts.
The property rates in Hissar Road are ₹11,250 per square foot.
Also Read: Guide for Junagadh Commercial Real Estate Investment
Things to Consider Before Investing in a Commercial Property in Sirsa
There are some crucial factors that you must always consider while investing in commercial real estate. Some of them are given below:
Location and Connectivity
Location is a vital factor that determines a property's value and resale value. A property in a location which is well-connected to different parts of the city or in a business location will fetch you higher profits. Similarly, purchasing commercial property in a location with good infrastructure and amenities can get higher returns.
The Real Estate Regulatory Authority (RERA) is a statutory body that was set up after the enactment of the Real Estate Regulatory Authority Act, 2016. Its purpose is to regulate the real estate industry and maintain transparency and accountability between buyers and sellers. Each state has its own RERA body.
Therefore, before investing in a commercial property in Sirsa, make sure to visit the Haryana RERA website to check the authenticity of the concerned property and its builder.
Stamp Duty in Sirsa, Haryana
The stamp duty levied for the purchase of commercial properties in Sirsa is given in the table below:
| | | |
| --- | --- | --- |
| Category | Stamp Duty Rates (Urban) | Stamp duty Rates (Rural) |
| Male | 7% | 5% |
| Female | 5% | 3% |
| Joint buyers (Male + Female) | 6% | 4% |
| Joint buyers (Male + Male) | 7% | 5% |
| Joint buyers (Female + Female) | 5% | 3% |
Registration Charges in Sirsa, Haryana
To know the registration charges applicable in Sirsa, Haryana, refer to the table below:
| | |
| --- | --- |
| Property Value (in ₹) | Registration Charges (in ₹) |
| Up to 50,000 | 100 |
| 50,000 to 1 lakh | 500 |
| 1-5 lakh | 1,000 |
| 5-10 lakh | 5,000 |
| 10-20 lakh | 10,000 |
| 20-25 lakh | 12,500 |
| 25-30 lakh | 15,000 |
| 30-40 lakh | 20,000 |
| 40-50 lakh | 25,000 |
| 50-60 lakh | 30,000 |
| 60-70 lakh | 35,000 |
| 70-80 lakh | 40,000 |
| 80-90 lakh | 45,000 |
| Above 90 lakh | 50,000 |
Sirsa Real Estate Sector: What's the Forecast?
With more state funds being allotted towards the development of Sirsa, the city is likely to become an important regional commercial centre in Haryana.
Chief Minister of Haryana, Manohar Lal Khattar, has announced development works of ₹575 crore in Sirsa. It includes the setting up of a medical college in the district. It also includes improving the city's infrastructure to make it an even better place for investors.
Thus, it can be safely assumed that with increasing business investments in Sirsa, commercial real estate will witness a price boom in the near future.
Commercial Real Estate vs Other Asset Classes
Given below are some of the advantages and disadvantages of investing in commercial real estate when compared to other asset classes:
Commercial Real Estate vs Residential Real Estate
Commercial real estate can give you higher returns than residential real estate. It is also in higher demand in such commercially evolving cities like Sirsa. Therefore, the prospects of rents are higher for commercial properties, especially in the premium category.
Commercial Real Estate vs Gold
Commercial real estate can bring higher profits than gold. However, it is a mid to long-term investment. That is because the liquidity rate of gold is much higher than commercial real estate.
Commercial Real Estate vs Stocks and Mutual Funds
Stocks can bring you higher returns in a very short period as compared to long-term investments like commercial real estate. However, commercial properties are a much more secure form of investment. On the other hand, stocks are highly volatile and fluctuate according to market conditions.
Commercial Real Estate vs Bonds
Investing in both these asset classes can get you stable profits. However, bonds have a lower credit risk than commercial real estate investments. Furthermore, commercial properties have lower liquidity than bonds.
If you are considering investing in bonds, visit our website to choose from some of the top-rated bonds available in the market at no additional charges or hidden costs.
The table below compares the different asset classes based on returns, liquidity, risk, volatility and ticket size:
| | | | | | |
| --- | --- | --- | --- | --- | --- |
| Parameters | Commercial Real Estate | Stocks & Mutual Funds | Gold | Residential Real Estate | Bonds |
| Returns | High | High | Moderate | Moderate | Moderate |
| Liquidity | Low | High | High | Low | Moderate |
| Risk | Low | High | Low | Low | Moderate |
| Volatility | Low | High | Low | Low | Low |
| Ticket Size | High | Varies | Low | High | Varies |
Steps to Invest in Commercial Real Estate in Sirsa
Here are the steps to follow to invest in commercial real estate in Sirsa:
Step 1: Fix your investment budget.
Step 2: Conduct research on some potential sites that have high return on investment potential.
Step 3: Plan a field visit to the shortlisted sites. Assess the available infrastructure and amenities in the site as well as in the locality.
Step 4: After selecting a property as per your requirements, prepare the required documents such as title deed, property assessment extract, building plan, etc.
Step 5: Complete the payment process. Make sure to pay the applicable stamp duty and registration charges to transfer the ownership of the property to your name.
Step 6: Lastly, consider purchasing an insurance policy for your property to safeguard yourself financially in case your property incurs any damage.
Read More: Guide for Cuttack Commercial Real Estate Investment
Final Word
Sirsa is rapidly emerging as a commercial centre in Haryana. Therefore, investing in commercial property here might be a highly profitable venture. However, to make an informed choice regarding a commercial property that can bring you the best returns, consider contacting a professional and experienced real estate agent.
Frequently Asked Questions
Q1. What is the primary economic activity in Sirsa?
Ans. The inhabitants of Sirsa are primarily engaged in agriculture and other related activities. It includes growing paddy, cotton, bajra, wheat and oilseeds.
Q2. What are the different types of commercial properties? 
Ans. The different types of commercial properties that you can invest in are warehouses, office spaces, storage facilities, restaurants, hotels, retail stores, etc. 
Q3. What is stamp duty?
Ans. Stamp duty is a legal tax that you have to pay to the state government to become the legal owner of the property. Each state has its own stamp duty rate, which might vary as per the gender of the buyer. 
Q4. What is a sale deed?
Ans. A sale deed is a legal document that enables the current owner or the builder of a property to transfer its ownership rights to the property buyer.