Fixed deposits are one of the favored investment options for risk-averse investors. Besides steady income gains, they provide better interest rates than savings accounts with minimal risk.
However, a significant disadvantage of FD schemes is their lock-in period, which impacts the fund's liquidity. Moreover, most financial institutions charge a penalty for the premature withdrawal of funds.
Nevertheless, if you need to liquidate the funds in your FD account for an emergency, you can apply online using the bank's website or visit the nearest branch.
Through this article, let us learn more about the premature withdrawal of fixed deposits.
Also Read: Understanding Overdraft (OD) against FD
Premature Withdrawal of a Fixed Deposit Account
As mentioned above, FDs come with a fixed lock-in period. And premature FD withdrawal is withdrawing your deposit before the original maturity of deposit.
FDs have tenures ranging from as low as seven days up to 10 years. The invested income gains interest over a specified term at a fixed interest rate. However, if an emergency arises and you need to withdraw the corpus before the maturity date, you can opt for partial withdrawal or a complete withdrawal. At times, people also choose to withdraw money from a fixed deposit before maturity if they find a better investment option.
On making a premature withdrawal, additional charges are levied by the financial institution as a penalty which lowers the actual interest rate on the fixed deposit
Penalty on Premature Withdrawal of FD
The penalty for fixed deposit premature withdrawal is different for banks, post offices and NBFCs. Banks typically charge a fine between 0.5% to 1% on the current interest rate of your fixed deposit.
But how does a percentage cut in the FD interest rates work? Let us explain with the help of an example. Suppose you have invested in a fixed deposit scheme for one year at a rate of 6% per annum. Let's also assume that your bank has a policy of deducting 1% on premature withdrawals. So, if you decide to withdraw before maturity, the bank will reduce the interest rate applicable to your deposit by 1%. So, the interest rate, in this instance, will become 5% instead of the 6% promised earlier. Having said that, your capital will remain untouched, with only the interest attracting a penalty.
In the case of Post Office Time Deposits, premature withdrawals are allowed after the completion of six months of opening the deposit. However, any withdrawal before the end of the maturity period would be categorised as premature and attract a penalty.
If TD account is closed after 6 months but before 1 year, PO Savings Account Interest rate will be applicable.
If a 2/3/5 year TD account is closed prematurely after 1 year, interest shall be calculated 2% less than the TD interest rate for completed (i.e. 1/2/3 years) years.
If you have opened your fixed deposit with an NBFC, then, per RBI guidelines, there is a minimum lock-in period of 3 months. If you decide to withdraw between 3 and 6 months, please note that only the principal amount is returned, and you will earn zero interest income. If withdrawn after six months, your interest income is calculated at a rate of 2% lower than the applicable interest rate.
Also Read: How do changes in repo rate impact your FD interest rates?
How to Avoid Penalty on Premature Withdrawal of FD
Sweep-in FD
If you are concerned about liquidity, you can opt for the sweep-in FD account. Also known as a money multiplier or 2-in-1 account, it provides the dual benefit of liquidity of a savings account and the interest rate of FDs. With these accounts, any sum over the threshold limit of a savings account is transferred automatically into your FD account. However, if your savings account is running low on funds, withdrawals would be made from the FD and transferred back into the savings account.
FD Laddering
Laddering is another way to prevent a situation where you have to liquidate the FD. In this instance, you can spread your investment across various tenures. For example, you diversify your investment across 1, 3 or 5-year FDs instead of keeping it all locked-in in one account with a term of 3 years. This option provides liquidity to funds and helps you manage the interest rate risk.
Overdraft Facility
Another method to avoid charges is by opting for the overdraft facility. Most banks allow depositors to pledge the FD as collateral to secure an overdraft. The interest charged on the overdraft is typically 1-2% higher than the interest paid on the deposit. An interesting feature of OD against FD is that you only need to pay interest for the amount you use. For instance, if you secure an overdraft of Rs 1 lakh and withdraw only Rs.10,000, you will be asked to pay interest for the withdrawn sum only.
How to Break a Fixed Deposit Account Before Maturity?
The premature fixed deposit withdrawal process differs for the post office, banks, and NBFCs. But in most cases, it can be done either offline or online. For online closure of your FD, you need to visit the net banking portal or app of the entity that holds your account.
If you visit the bank for account closure, an FD receipt duly signed by all account holders must be submitted, along with a letter for premature withdrawal of fixed deposit. Once this account liquidation form is submitted, the bank processes the request and the money gets credited to your account.
Disadvantages of Premature Withdrawal
Premature fixed deposit withdrawal comes with several disadvantages. A few are listed below.
Penalty Fee
Most banks charge a penalty on the interest you have accrued. Such penalties or fines decrease the profit accumulated till now.
Loss of Interest
When you withdraw before maturity, you will not get the exact amount based on the interest rate and duration that you were promised at the time of investing. This is because the amount has been withdrawn before the said investment tenure.
Lengthy Procedures
The process of withdrawing your FD is cumbersome. While most financial institutions allow online withdrawal applications, some may need you to visit their branch in person. The process can take anywhere between 48 hours to a week.
Final Thoughts
Although premature fixed deposit withdrawal is not an advisable solution by many, there could be occasions when you find it unavoidable. Ensuring you have a solid emergency fund typically solves the need for premature withdrawal.
After all, such withdrawals not only attract a penalty on your deposit interest but also derail your investment plans. So, avoiding early withdrawals through intelligent planning is ideal. Else, be aware of what such a decision might entail before making the final move.
FAQs
What is the penalty for premature withdrawal of a fixed deposit?
Most banks have a fixed penalty for premature withdrawals, deducted from the total interest earnings. For instance, if your bank's premature withdrawal penalty is 1%, the interest rate on your deposit will come down by 1%. In the case of post offices, the charges depend on the term of the FD.
Can I withdraw money from the fixed deposit before maturity?
Yes, withdrawing prematurely from FD is possible. But it does attract some charges. These fines are charged to encourage a savings habit. 
How long does it take to withdraw money from a fixed deposit?
The process of prematurely withdrawing from FD can be online and offline. If your institution offers online facilities, it will take 48 hours for withdrawals to complete. Some financial institutions may want you to visit the branch or outlet physically. In this case, the closure process takes the same time.
What is an overdraft on FD?
FD overdraft is an alternative for premature withdrawal. In other words, it is a loan taken by pledging your FD as collateral. The good thing is that, in this case, the loan interest rates will be much lower than a personal loan, and you can repay anytime within the deposit's tenure.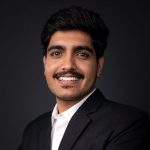 Jatin is an Investment Professional in the making with expanding expertise in the debt and equity markets. He has completed his Bachelor of Technology in Civil Engineering from the Manipal Institute of Technology. He has helped build Wint Wealth in various capacities ranging from being a member of the Investor Relations Team to contributing actively at the Founder's Office. He has been an integral part of the Assets Team for about a year now.
Was this article helpful?