Personal Loan for Salaried Employees: All You Need To Know
6 min read • Updated 12 May 2023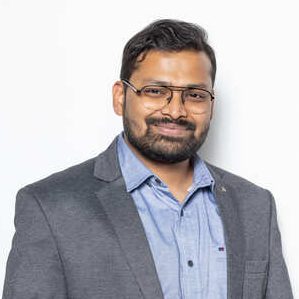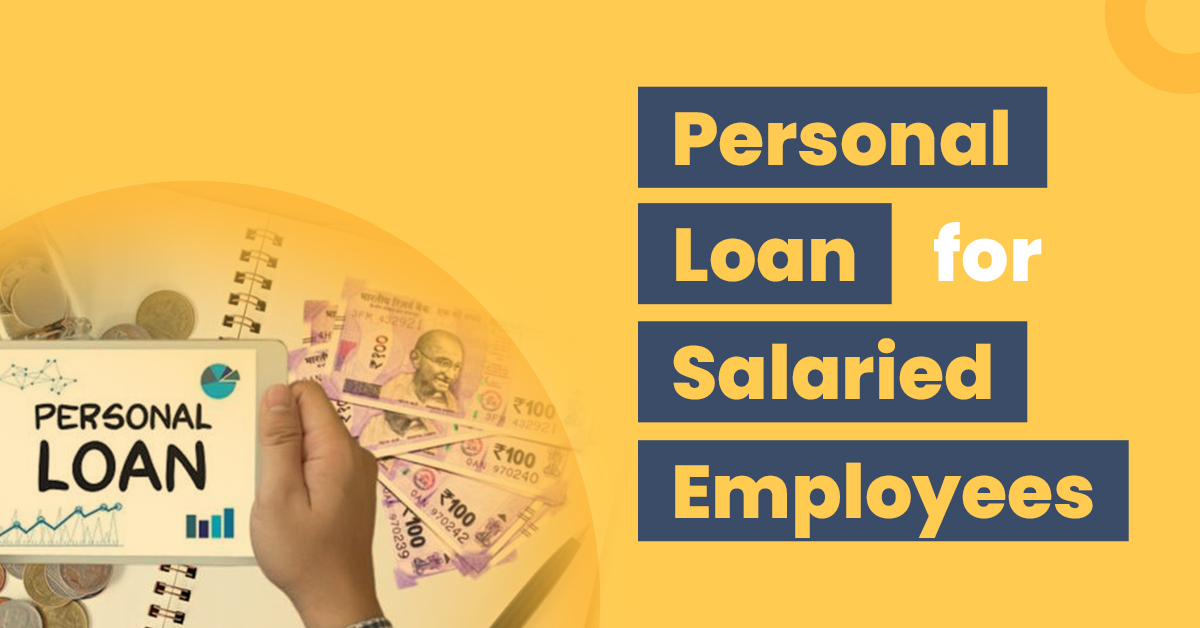 Personal loan is one of the best ways to get credit for various financial needs, like buying a dream car, paying for a child's wedding, paying for college fees or for any other personal need. With this help, you'll be able to meet your short-term financial needs for various purposes.
Since salaried applicants have a higher certainty of income, banks and Non-Banking Financial Companies (NBFCs) are generally more willing to lend to them. Government and Public Sector Undertaking (PSU) employees are more likely to get approval as their jobs are more secure. They are followed by those employed by top companies and multinational institutions in the private sector.
When setting interest rates for salaried applicants, other factors, such as age, monthly income, job profile, employer profile, credit score, and so on are also taken into account. Several lenders offer instant pre-approved personal loans with quick loan disbursements to specific sets of customers. Additionally, they also offer overdraft facilities for personal loans.
All salaried individuals can access a personal loan with a little effort. Personal loans are also available to self-employed individuals and business owners. These loans usually have a repayment period of 12 to 60 months. Terms of the loan can vary based on the borrower's profile and needs.
Instant Online Personal Loans for Salaried Employees: Features and Benefits
Instant online personal loans for salaried employees usually have interest rates starting from 11%.
Except for speculation, personal loans for salaried borrowers do not have any end-use restrictions.
Processing charges can typically range from 1% to 4%.
Maximum loan amount can be of ₹35-40 lakh, and maximum loan term can be between 12 to 84 months. However, this is based on the borrower's credit profile and eligibility.
Why Go for an Instant Online Personal Loan for Salaried Employees?
Instant personal loans allow you to meet your financial needs, whether they are emergent or regular. An online loan application, requiring just a few documents, is followed by a quick approval process. The following are some of the benefits of taking out an instant personal loan online:
No Restrictions on End-use
Personal loans can be used for a variety of financial needs, such as weddings, travel, medical costs, home renovations, and higher education. An instant personal loan may not be used for illegal activities, gambling and speculation.
Easy Access to Funds
With an instant personal loan, you can get additional funds quickly and easily. Most instant personal loan providers would complete the process online with minimal documentation and disburse the loan amount instantly to your bank account.
Quick Approval and Disbursal of Funds
The funds are disbursed quickly after the application is approved. Many lenders offer pre-qualified personal loans that enable you to apply, get approval, and get your loan amount in one step, provided you have a good credit score. Your bank account will sometimes be credited within 15 minutes after you enter the repayment information.
Minimal Documentation
Online loan application requires minimal documentation . To make the loan process convenient for borrowers, lenders are increasingly opting to make the process paperless and require only a few KYC and income documents. Sometimes many lenders do not ask for any additional documents from their existing customers. 
Also Read: Contra Fund vs. Value Fund: Meaning, Differences & Risks
How Can Salaried Employees Take Out A Personal Loan?
Let's discuss the eligibility criteria for salaried employees looking to take out a personal loan. It is important to note that these requirements will vary depending on the lender, but most of them are basic and common requirements.
Age: Borrowers must be at least 22 years old when they apply and no older than 58 years old at the time of loan maturity.
Income: Borrowers must earn at least ₹15,000-20,000 in hand per month.

Nationality: It is necessary for the borrower to be an Indian citizen.

Credit Score: To negotiate favourable interest rates and terms, the borrower must have a healthy credit score.
Documents Required for a Personal Loan for Salaried Employees
To apply for a personal loan, salaried employees may need to produce the following documents:

Proof of Photo Identity (passport, voter ID, PAN card, driving licence, Aadhar card, etc.)
Proof of Residence (passport, Aadhaar card, utility bills, ration card, driving licence, etc.)
Proof of Income (Form 16 along with salary slips for the last three months, salary statement for the past six months)
Proof of Job Continuity (certificate of employment from the current employer, an experience certificate aka a letter of resignation or appointment from the previous employer accompanied by a copy of the job certificate, and/or a letter of appointment from the current employer if the employment period exceeds two years)
Photograph (one passport-size colour photograph)
How to Apply?
You can obtain a personal loan for salaried employees via one of the three ways, which are as follows:

1. Online Lenders
It is one of the fastest ways to obtain a personal loan. Many NBFCs offer instant personal loans with fast disbursement, and flexible repayment options.
2. Banks
A personal loan can most commonly be obtained through a bank account since almost everyone has one. In most cases, banks provide these loans according to a set procedure that involves rigid repayment options, paperwork, and standard contracts.
How Do You Calculate EMI?
You can determine your EMIs with the help of a personal loan EMI calculator. A loan's EMI is calculated based on several variables, including the loan amount, the interest rate, and the loan period. You can find several free calculators online on Bank's or NBFC's website. You must make consistent EMI payments throughout the repayment cycle of a personal loan.
Conclusion
A personal loan can act as a financial cushion when used wisely. Before applying for any loan, you should analyse your ability to repay it. Clarity and planning are essential when taking out a loan. Credit scores play an important role in whether or not you will be approved for a loan. You have to pay back your loan on time and in full. Without this, your credit score will drop, and lenders will view you as a risky borrower, making it difficult for you to obtain new loans in the future. It is, therefore, imperative that you carefully consider all your options before applying for a personal loan as a salaried employee.
FAQs
What is the minimum salary required for a personal loan?
Salary requirements for a personal loan vary from bank to bank for salaried employees. However, it would be best if you at least have a monthly in-hand income of ₹20,000.
If my salary is ₹25,000, how much loan can I get?
Several factors will determine how much you can borrow against your salary, including your current obligations, credit score, work experience and organisation.
Are personal loans available online to salaried employees?
Loans against salary are offered online by almost all banks and NBFCs. Their official website allows you to apply for a loan and if you have a pre-approved personal loan you can directly apply using your net banking Furthermore, you can also apply for personal loans online through online marketplaces.