Guide for Delhi Commercial Real Estate Investment
11 min read • Published 20 October 2022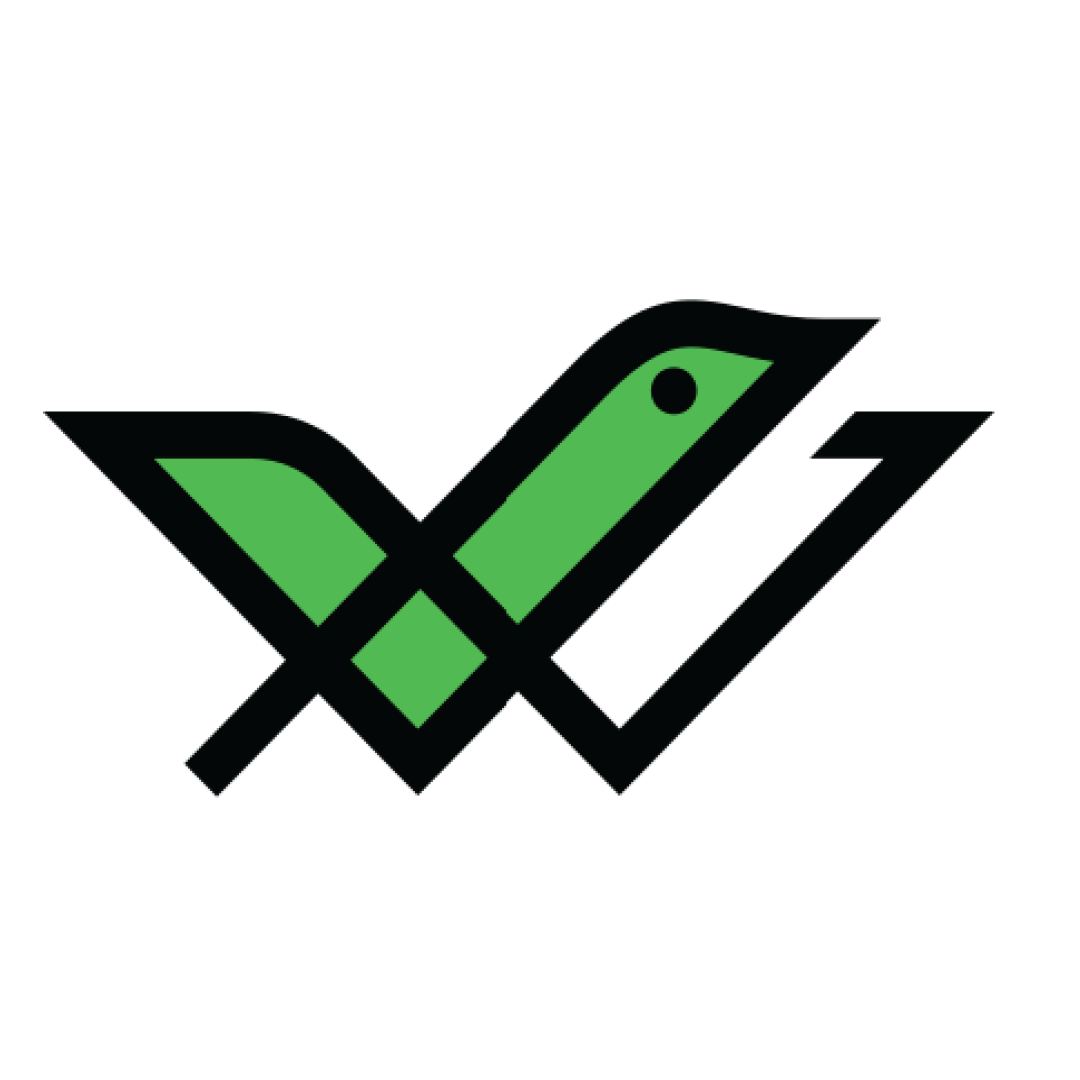 Delhi, or the National Capital Territory of Delhi, is a city and union territory in India. It contains New Delhi, the country's administrative capital and is home to approximately 280 lakh people. Owing to its large population, Delhi is the largest metropolitan area in India and the second largest in the world, just after Tokyo.
In North India, Delhi is the largest commercial hub. Its retail industries are one of the fastest growing in the nation leading to a significant increase in the demand for commercial spaces.
According to a report by the Economic Times, office rentals in Delhi rose by 8% in the first half of 2022. Because many Business Process Management (BPM) and IT companies are hiring new employees. Thus, there is an increasing need for office space to accommodate them. Moreover, many multinational companies have set up their headquarters and Global Capability Centres (GCCs) in Delhi, pushing up the demand for commercial real estate.
So, if you are considering investing in commercial properties in Delhi, keep reading this blog. You will find all the things you need to know before investing.
Top Reasons to Invest in Delhi's Commercial Real Estate
These are some of the top reasons why you should consider investing in Delhi's growing commercial real estate sector:
World-class Infrastructure
Delhi has a range of advanced infrastructure that plays an active role in developing its real estate industry. For example, the Jewar Airport, currently under construction, is being built to support the Multinational Corporations (MNCs) rapidly developing in this city.
Furthermore, projects like Delhi Metro's Phase-IV project, Urban Extension Road-II, East Delhi Hub in Karkardooma and more will further accelerate the demand for commercial properties.
Thus, if you plan to purchase commercial real estate in Delhi, now might be the right time.
Booming Commercial Sector
The commercial sector in Delhi is the largest in Northern India. Recently, many big international organisations, such as Walmart, Oracle, Reckitt Benckiser Pvt. Ltd., etc., have been opening their offices in Delhi. Apart from this, the demand for Grade A offices among banks, IT firms and FMCG companies have risen manifold.
It has created a massive demand for commercial spaces, especially in the Delhi NCR and Gurugram areas creating a massive investment opportunity for prospective individuals. Moreover, the growing retail sector in this city is another reason you should consider investing in Delhi.
Excellent Returns
Purchasing commercial property in Delhi will allow you to gain significantly high returns in the long term. This is because the rapid development of infrastructure and the steady growth of the commercial sector will appreciate both the demand and property cost, enabling you to gain profits on your invested capital.
Commercial Real Estate Investment Opportunities in Delhi
If you are thinking of purchasing commercial property in Delhi, here are some of the best places that you can check out:
Gurgaon
Gurgaon is one of the prime locations for setting up a business in Delhi. It is one of the biggest corporate hotspots in India, serving as a base of operations for about 500 Multinational Companies. This area connects to other major parts of Delhi via a multi-lane highway offering superb access to all the people who come here to work.
Thus, if you invest in Gurgaon's commercial real estate, you can yield substantial passive income by leasing it to different companies.
Connaught Place
Connaught Place is a dream location for any organisation. On an international level, this area is one of the costliest commercial areas, with luxurious hotels, government offices, banks, supermarkets, restaurants, etc., in its vicinity.
Furthermore, many experts say that setting up one's business in Connaught Place can take its credibility to new heights. So, making property investments in this area is worth it.
Nehru Place
One of the most recognised commercial areas in South Delhi, Nehru Place is a location that is home to multiple business centres and commercial and financial organisations. Moreover, due to the presence of visa consultancies, airlines, computer hardware manufacturers, etc., you will find many national and international companies setting up their offices in this location.
Things to Consider Before Buying a Commercial Property in Delhi
Before you start looking around for commercial properties for investment, here are a few things that you need to consider:
Property Location
The location of the property plays a key role in determining its value. So, when purchasing commercial spaces in Delhi, ensure that the area has adequate transportation facilities. In addition, connectivity is also an aspect that you must keep in mind.
Selecting an area at a premium location will yield significantly higher returns than properties in the city's interior parts.
Adequate facilities
An essential thing you must keep in mind while purchasing commercial property in Delhi is to check all the facilities needed for a business to function. For example, the space must have a clean environment, adequate space, CCTV security systems, etc.
Additionally, the location should have police stations, hospitals, shopping malls, metro stations, etc., nearby so that people can avail them when necessary.
Lease structure
The lease structure is a legal contract that defines the relationship between a tenant and a property owner. Therefore, before purchasing or leasing a commercial property, you must take the help of a lawyer or real estate consultant before making any decision regarding the lease.
Growth potential
When selecting commercial real estate, you must check whether the area has growth potential and future earnings prospects. In this regard, investing in an area that is rapidly developing can be an intelligent choice. In addition, it will ensure that you can get an excellent return on investment from your office space down the line.
Check authenticity through RERA
Before you shortlist properties for purchase, consider checking their authenticity through the RERA portal of Delhi. All commercial and residential real estate projects in Delhi have to register on this platform as per the norms.
Furthermore, all property brokers and developers must register on this portal. Doing so is mandatory according to the Real Estate (Regulation and Development) Act of 2016.
It promotes transparency and accountability in the real estate sector and assists in the prevention of fraud. Thus, you can check out the builder's reputation while researching a real estate project and decide whether or not to invest in it. 
Also Read: Guide for Mumbai Commercial Real Estate Investment
Stamp Duty in Delhi
When purchasing real estate, you must also consider the stamp duty. It forms a part of your total investment amount, and thus you must keep it in mind before setting your budget.
The stamp duty rates in Delhi are as follows:
| | | | |
| --- | --- | --- | --- |
| Owner category | Stamp duty charges in Delhi | Stamp duty rates in NDMC areas | Stamp duty charges in Delhi Cantonment Board Area |
| Male | 6% | 5.5% | 3% |
| Female | 4% | 3.5% | 3% |
| Joint Ownership | 5% | 4.5% | 3% |
Registration Charges in Delhi
There is also a fee for registering the property in your name. Take a look at the rates:
| | | | |
| --- | --- | --- | --- |
| Owner type | Delhi | NDMC Areas | Delhi Cantonment Board Areas |
| Male | 1% | 1% | 1% |
| Female | 1% | 1% | 1% |
| Joint Ownership | 1% | 1% | 1% |
Delhi's Commercial Real Estate Outlook
Delhi's commercial real estate market is one of the best in India. Numerous multinational corporations, rising job opportunities and excellent transportation facilities are making way for the commercial property sector to rise to a new height.
Commercial areas in Delhi, such as Connaught Place, Walled City and Karol Bagh, have played the role of being the central business area and will continue to have a high concentration of offices, companies and social facilities.
An integrated development plan will be prepared to upgrade the heritage buildings and tourist attractions that are in close proximity to these commercial sectors.
Moreover, with the rise of entrepreneur culture and start-ups, the demand for real estate is always on the rise. Apart from this, by establishing SEZs and economic corridors and facilitating low-interest rates and finance options, the government has further promoted real estate growth in Delhi.
Thus, Delhi's commercial real estate sector has a bright future, and investors can yield a handsome reward by investing their money in this industry.
Read more: Guide for Hyderabad Commercial Real Estate Investment
Commercial Real Estate vs Other Asset Classes
Here is a comparison of commercial real estate with other asset classes. Take a look at it before making your investment decision:
Commercial Real Estate vs Residential Real estate
When you opt to lease out your commercial property, you can gain a higher rental income for a longer tenure. Moreover, the return on investment is also higher in the long run compared to its residential counterpart.
Commercial Real Estate vs Bonds
Bonds can be a reliable source of passive income, just like commercial property investments. Moreover, they (AAA-rated bonds) come with lower credit risks. This is because when you offer your property on lease, you are responsible for collecting timely payments from your tenants. However, in the case of bonds, there is no such hassle.
Furthermore, selling off your bonds is much easier than finding a commercial property buyer. Unfortunately, the latter also involves significantly higher transaction costs.
So, if you plan to invest in bonds, register on our platform today. Then, invest in top-rated bonds in the market without incurring hidden charges or additional costs.
Commercial Real Estate vs Gold
Investing in commercial real estate may provide a higher return on investment; however, it is prone to low liquidity. Therefore, gold is a viable alternative as it is less turbulent and more liquid than commercial real estate investment.
Commercial Real Estate vs Stocks & Equity Mutual Funds
Compared to real estate, allocating your funds to stocks & equity mutual funds have the potential to provide you with significantly higher returns. However, property investments are less prone to fluctuations than stocks and equity mutual funds because the prices don't depend on market sentiments.
Now that you have an idea of how commercial real estate compares to other investment options, take a look at their comparison based on their returns, liquidity, risks, volatility and ticket size.
| | | | | | |
| --- | --- | --- | --- | --- | --- |
| Parameters | Residential Real Estate | Stocks & Equity Mutual Funds | Gold | Commercial Real Estate | Bonds |
| Returns | Moderate | High | Moderate | High | Moderate |
| Liquidity | Low | High | High | Low | Moderate |
| Risk | Low | High | Moderate | Low | Moderate |
| Volatility | Low | High | Moderate | Low | Low |
| Ticket Size | High | Varies | Varies | High | Varies |
Steps to Invest in Commercial Real Estate in Delhi
These are the steps that you can follow to purchase real estate in Delhi:
Step 1: Fix your budget based on how much you want to invest.
Step 2: Properly conduct market research on your selected options.
Step 3: Shortlist the properties that match your budget and meet your investment objectives.
Step 4: Check their authenticity through the RERA portal.
Step 5: Visit each of these properties and analyse them thoroughly.
Step 6: Based on your survey, make a final choice.
Step 7: Prepare all the official documents like property assessment extract, foundation extract, a title deed, etc.
Step 8: Finish all the stamp duty and registration formalities.
Step 9: Consider purchasing an insurance policy to safeguard yourself financially if your property incurs damages.
Final Thoughts
Owing to Delhi's growing commercial and retail sectors, the commercial real estate sector has strong growth potential. Moreover, as more companies slowly return to the work-from-office mode, the need for commercial spaces is nowhere close to slowing down.
Hence, consider investing in Delhi's commercial real estate sector as the growth opportunities are promising.
Frequently Asked Questions (FAQs)
Which areas are the best for buying commercial property in Delhi?
Tilak Nagar, Dwarka Mor, Chattarpur, Gurgaon, Nehru Place, etc., are some of the best options for buying commercial real estate in Delhi.
What kind of commercial spaces bring the best profits?
Commercial properties like mixed-use buildings, office spaces, self-storage facilities and multifamily projects bring the highest profits because you can lease these properties to a diversified set of tenants.
Is purchasing commercial property a good investment?
Buying commercial property is a good investment as it provides significantly higher returns than residential ones. In addition, there are high chances of capital appreciation in the long run with more adjoining infrastructure and connectivity development.
Which type of commercial real estate investment carries the most risk?
Purchasing commercial properties like single-use or single-tenant buildings like auto dealerships can pose significant risks. It might be difficult to get tenants for such properties due to the lack of demand or diversification.
What are the cons of investing in commercial property?
Huge fund requirements, difficulty getting proper tenants and low capital appreciation are some cons of purchasing commercial real estate. In addition, you might not get the high value return expected from your commercial property in the long run due to some disturbances to the location.