Guide for Madurai Residential Real Estate Investment
9 min read • Published 14 October 2022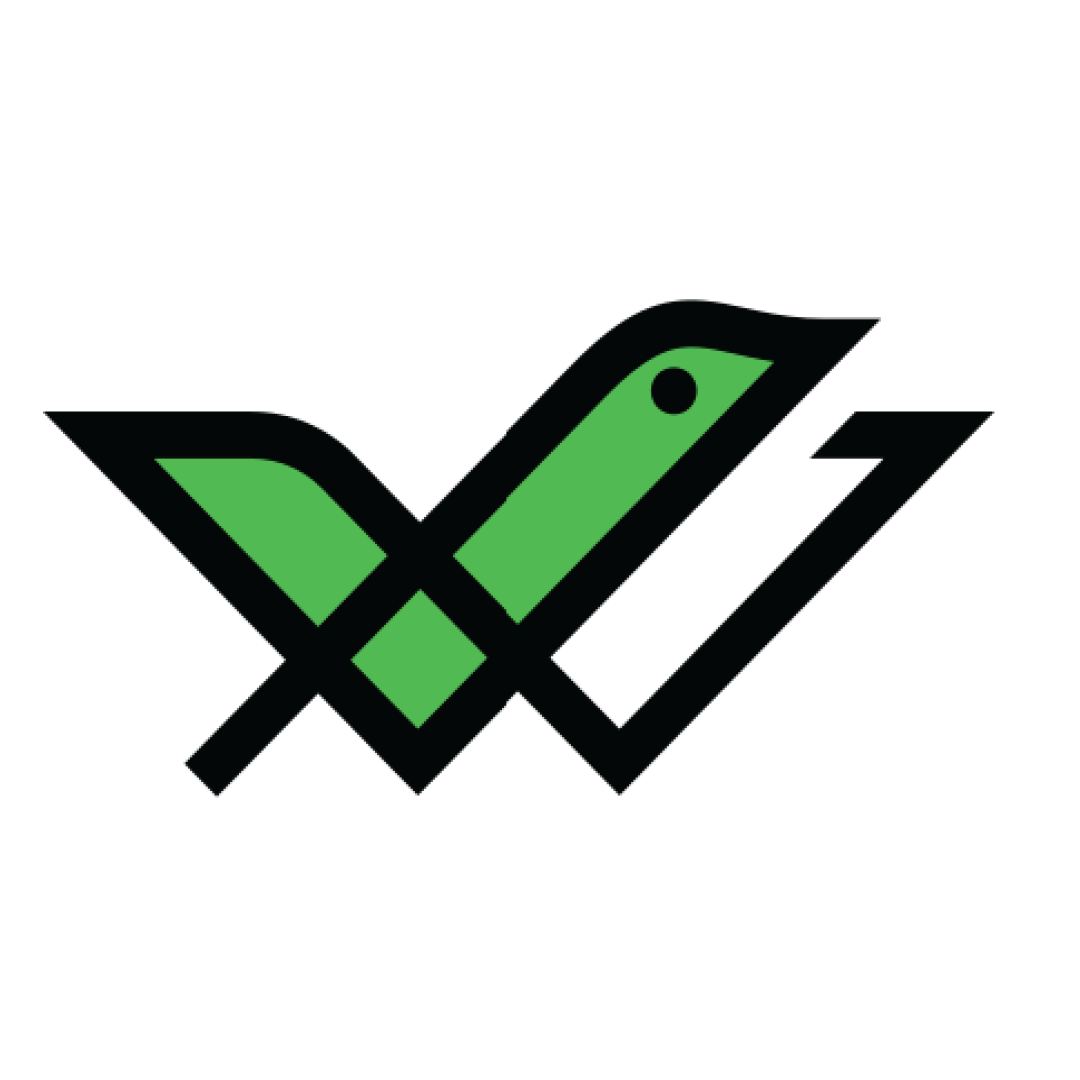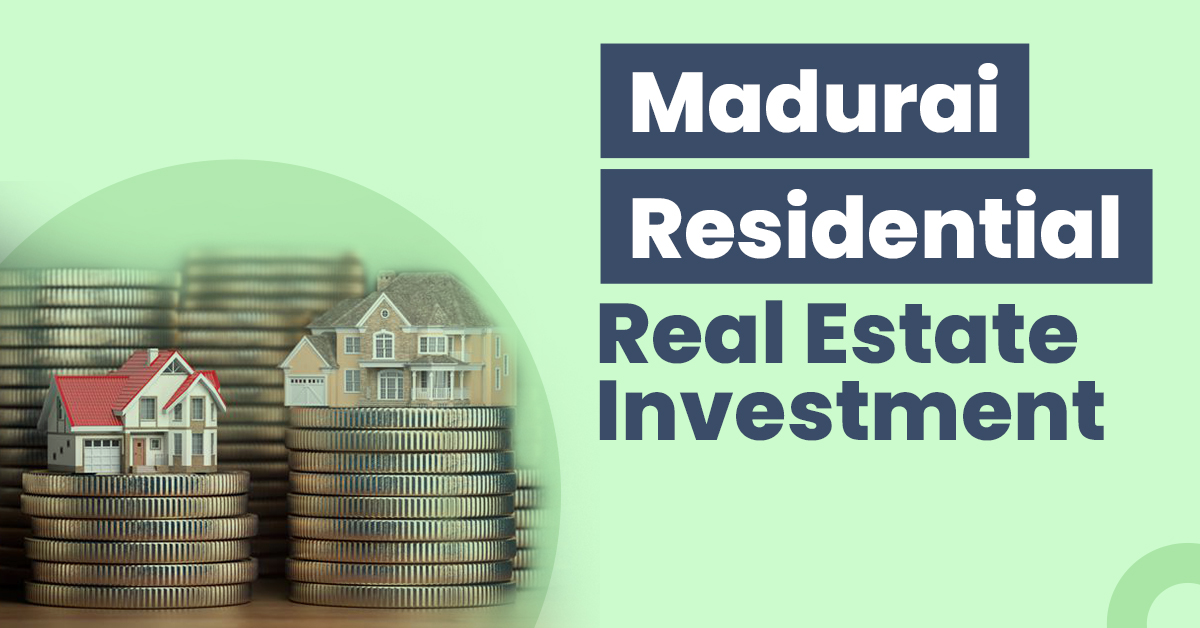 Madurai is a major city in the state of Tamil Nadu. Also known as the Athens of the East, it is a gradually developing city in the country's south. Madurai is the educational and industrial capital of Tamil Nadu. People are flocking to this city for the huge employment opportunities, affordability and exceptional real estate development.
Under the Jawaharlal Nehru Urban Renewal Mission, this city will likely get a world-class water system, solid waste management system, health facility, traffic management and educational institutes. In addition, projects under the Smart City Scheme, such as the Periyar bus terminal, Vaigai riverfront development and a 7.3 km flyover, are almost nearing completion.
Therefore, investing in residential real estate may be quite profitable in Madurai. Read the following sections to understand everything about residential real estate investments in Madurai:
Top Reasons to Invest in Madurai Real Estate
Here are the top reasons why you should invest in residential real estate in Madurai:
High Demand
Madurai is a popular tourist spot for its intricately designed temples. Also, many people prefer to reside here because of the pollution and crowd-free environment. For investors, this is a lucrative opportunity as they can buy a property and let it out for rent.
Many of these properties serve as apartments/hotels for tourists. It attracts many reputed builders, which boosts the real estate business further.
Developing City
This city has great connectivity via road, rail and air. It will help in commuting to the big cities and your workplace easily. There are two Special Economic Zones present, along with ultra-luxury malls coming up. As the city's IT and communication sector is growing, so are opportunities for more jobs.
Facilities
If you plan to live here, you will be satisfied with facilities such as educational institutions like Madurai Kamaraj University has around 109 affiliated colleges.
Apart from that, there are several schools and polytechnic colleges as well. Moreover, hospitals and security services are also available making Madurai ideal for residential real estate.
Residential Real Estate Investment Opportunities in Madurai
Mentioned below are some posh areas where you can invest in residential real estate in Madurai:
KK Nagar
It is a beautiful neighbourhood with tree-lined streets, parks, theatres, lakes, and lush greenery everywhere. . It also has multiple transportation options like buses, autos, etc. You will also come across a sports complex here. The upper class and upper middle class opt for this location to receive high returns on investment.
The cost of investing in a house in this prime location can range around ₹5,000 – ₹10,000 per square foot.
Chokkikulam
It is one of the cleanest and greenest localities in Madurai. It is also one of the safest places where people want to reside. Multiple brand outlets and malls are present in the location. Mostly, government employees occupy this locality. Prices of residential properties in Chokkikulam can range between ₹4,500 and ₹7,000 per square foot.
Ellis Nagar
This location is in the city's centre, and intercity transport is readily available here. Situated right in the heart of Madurai, it would not be a problem to reach the railway junction or city bus stand. As this area is not commercialised, it will be easy to invest in residential property here.
Opting for residential property in Ellis Nagar may range around ₹7,000 – ₹11,000 per square foot.
Read Also: Guide for Ludhiana Residential Real Estate Investment
Things to Consider before Buying a Residential Property in Madurai
Following are some factors that you may want to keep in mind before buying a residential property in Madurai:
Your Financial Situation
It is essential to fix a budget so that you do not have not to reject a great property after almost finalising the deal due to a shortage of funds. Only opt to buy a property which you can pay for later.
Developer's Reputation
Before opting for a property, you should thoroughly research the builder's profile and reputation as well as their r goodwill amongst earlier clients. This will help you understand the builder's credibility and reliability, as well as help you make a safe investment.
Location and Neighbourhood
Sometimes you can come across a property with all the modern amenities that fit your budget, but you also need to consider accessibility, road conditions, schools, markets, flyovers, hospitals, etc.
Construction Quality
Check the quality of construction of a property by inspecting floorings used, strength of walls, colour applied, bathroom fittings etc., before investing. If it is an under-construction property, visit the location to get a rough idea about the construction quality.
Stamp Duty in Madurai
Stamp duty is a legal tax payable for selling and purchasing any property. Mentioned below are the rates of stamp duty applicable to the people of Madurai:
| | |
| --- | --- |
| Category | Stamp Duty |
| Male | 7% |
| Female | 7% |
| Joint Buyer (Male + Female) | 7% |
| Joint Buyer (Female + Female) | 7% |
| Joint Buyer (Male + Male) | 7% |
Registration Charges in Madurai
Registration charges are mandatory if you want to own the property you just bought legally. Here are the rates of registration charges in Madurai, Tamil Nadu:
| | |
| --- | --- |
| Category | Registration Charges |
| Male | 4% |
| Female | 4% |
| Joint Buyer (Male + Female) | 4% |
| Joint Buyer (Female + Female) | 4% |
| Joint Buyer (Male + Male) | 4% |
Madurai Residential Real Estate Sector Outlook
Property rates in Madurai have risen by 1.75% in the last 1 year after witnessing downward trends during the height of COVID lockdowns in 2020. According to price trends, buying and selling properties in Madurai is currently profitable.
On an average, the per square foot rate of a property in Madurai is ₹4,062, while the most expensive property listed here is ₹17,561 per square foot. Nowadays, as investors are looking for budget homes in the medium price range category, there is a massive surge in demand for these types of homes among buyers. In addition, luxury and ultra-luxury units are also seeing customer interest.
Residential Real Estate vs Other Asset Classes
The following is a comparison between residential real estate and other asset classes and the returns they give:
Residential Real Estate vs Commercial Real Estate
Residential real estate offers better tax benefits in comparison to commercial real estate if the property is taken on a home loan. While commercial real estate provides greater returns than residential property, it is easier to look for a tenant in the case of residential property.
Discover More: Guide for Madurai Commercial Real Estate Investment
Residential Real Estate vs Stocks and Equity Mutual Funds
Residential real estate may offer more consistent returns, but most equity mutual funds are better than real estate in terms of potential returns. Both equity mutual funds and stocks can offer much higher returns than real estate. However, equity-related investments carry much higher risks than real estate.
Residential Real Estate vs Bonds
Bonds are more secure and offer stable returns than real estate. However, the returns are much higher in the case of real estate. In terms of tax benefits, real estate is more beneficial than bonds.
If you want to earn fixed returns from secured investments, then you can start investing in bonds today. Register now and start exploring.
Residential Real Estate vs Gold
Real estate lets you earn a fixed monthly income, which is not the case for gold-related investments. Gold is less risky and more stable than real estate. You can invest in gold for the long-term as well as the short-term, though you will get better returns if you invest in real estate for the long-term.
Here is a table comparing the different assets on the basis of volatility, liquidity, risk, returns and ticket size:
| | | | | | |
| --- | --- | --- | --- | --- | --- |
| Parameters | Commercial Real Estate | Stocks and Equity Mutual Funds | Gold | Residential Real estate | Bonds |
| Returns | High | High | Moderate | Moderate | Moderate |
| Liquidity | Low | High | High | Low | Moderate |
| Risk | Low | High | Moderate | Low | Moderate |
| Volatility | Low | High | Moderate | Low | Low |
| Ticket Size | High | Varies | Varies | High | Varies |
Step to Invest in Residential Real Estate in Madurai
Following are the steps that you should follow to start investing in residential real estate in Madurai:
Step 1: First, confirm a few locations where you wish to invest in.
Step 2: Set a budget and choose only the locations you can afford.
Step 3: Visit all these locations and check whether or not the property will fulfil your goals.
Step 4: Take the help of a property adviser and understand the market trends and choose a location as per return on investment.
Step 5: Check all the property documents, especially check whether or not it is RERA registered.
Step 6: With the help of a lawyer, prepare all legal documents and pay stamp duty and registration charges.
Step 7: After you pay the broker's and attorney's fees, choose insurance to protect your property financially in the event of damage.
Read More: Guide for Tirunelveli Residential Real Estate Investment
Final Thoughts
Builders in Madurai play a crucial role in the city's development. They develop newer projects on a regular basis to improve this city's infrastructure and offer affordable housing facilities to the common people of Madurai. There has been a gradual and steady growth in the real estate market of Madurai for the past few years. It presents opportunities for a market-savvy investor.
Frequently Asked Questions (FAQs)
How many national highways pass by Madurai?
A total of 4 national highways, namely NH-7, NH-45B, NH-49 and NH-208, pass by this city.
Which are some of the key localities in Madurai where you can invest in  commercial and residential real estate?
Some of the key localities in Madurai are Mahapupalayam, Mukkampatti, Karupayurani, Fatima Nagar, etc.
What are some of the top builders in Madurai?
Some top builders that offer world-class properties in Madurai are Indiabulls, Royal Splendour, Anmol Shrusti Pvt. Ltd, etc.
What is RERA?
RERA, or Real Estate Regulatory Authority, works for transparency and accountability in the real estate sector.