Guide for Madurai Commercial Real Estate Investment
8 min read • Published 5 November 2022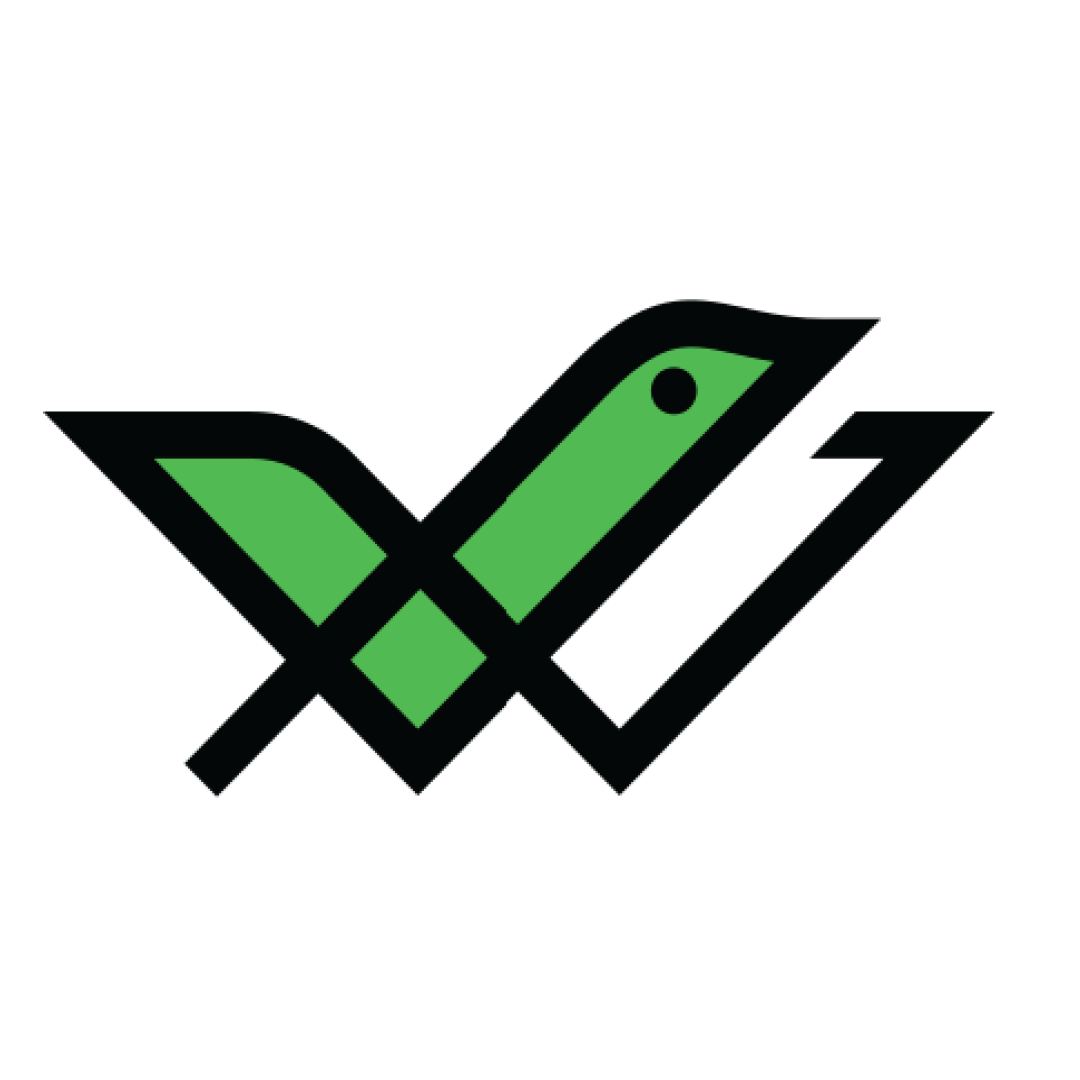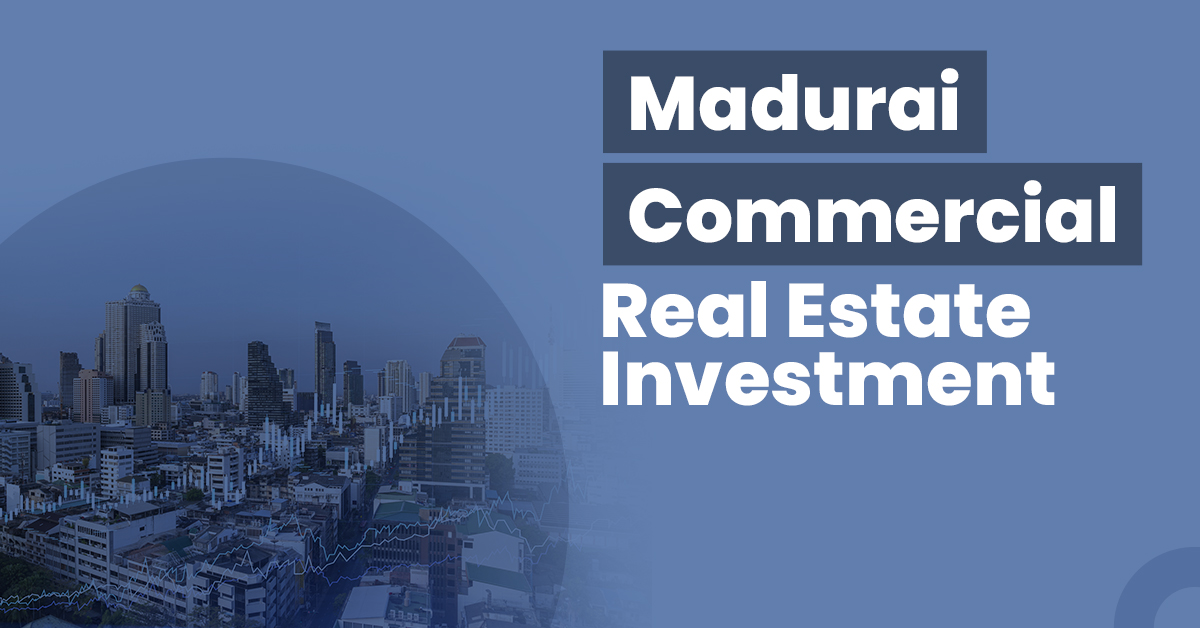 Madurai, also known as Athens of the East, is home to several automobile, rubber, chemical and granite manufacturing industries. Madurai is a tier II city known for its IT and industries. Known to the world as Temple city, it is also a famous tourist destination.
This city is well-connected by land, air and sea. There is a Software Technology Park, and the upcoming two SEZs will open more real estate opportunities in Madurai.
In Madurai, the state government proposes two IT-based Special Economic Zones, both fully occupied by IT firms Honeywell and HCL Technologies. These measures are likely to appreciate commercial property prices in Madurai.
Let us understand why investing in commercial real estate in Madurai might be a beneficial choice:
Top Reasons to Invest in Madurai Real Estate
Here are some reasons why you can consider investing in real estate in Madurai:
Stable Cash Flow
You can have a stable monthly income if you opt for real estate investment in Madurai. Offering your property on rent will provide great returns every month. Cash flow from commercial properties is usually more certain than other investments.
Great Infrastructure
With its four-lane roads, Madurai has great connectivity with Tuticorin, Trichy and Chennai. Regarding connectivity with other big cities, the Madurai Airport is improving with runway expansion and construction of new terminal complexes.
It will work towards fulfilling the requirements of the IT sector. In addition, these infrastructure developments are likely to boost real estate demand in Madurai.
Industrial Corridor
Madurai has Madurai-Tuticorin industrial corridor, Vadapalanji IT SEZ and AIIMS. There is much more scope in the industrial corridor for further development. In addition, the upcoming job opportunities created by emerging industries will boost housing demand.
This city sees over 20 million tourists annually; therefore, there is enormous scope for the hospitality and retail sectors. The Smart City Project is also in full swing.
Commercial Real Estate Investment Opportunities in Madurai
Below are some localities in Madurai where you can invest in commercial real estate:
Annanagar
Also known as the IT hub of Madurai, it is a posh locality and a commercial neighbourhood. It has also emerged as a hub for several restaurants and shops. Real estate prices here are the highest here in the entire city. The rate of commercial plots in Anna Nagar starts from ₹11,478 per square foot.
Kappalur
Kappalur is a business hub with the biggest automobile brands, such as Toyota, Mahindra, Mitsubishi, Volkswagen, Isuzu, KUN BMW etc. In addition, the Kappalur Small Industry Development Corporation Ltd. industry estate has many houseware and polymer manufacturing units, industrial engineering service units, etc.
An AIIMS Hospital is likely to be set up nearby. Real estate is likely to expect growth in the next five years in this location. Commercial properties here cost relatively low, starting at ₹1,435 per square foot.
Things to Consider before Buying a Commercial Property in Madurai
Mentioned below are some essential factors that you may want to consider before buying commercial property in Madurai:
Market Research
Market research is essential for making profits in the real estate sector. Before buying a property, understand its scope of future development for greater profits.
Location
The location should be accessible and have a sound infrastructure. Purchasing property in a prime location will offer great returns on investment.
Lease Structure
A lease is a long-term agreement between two parties for real estate. Before finalising, understand the agreement and risks involved with it.
RERA Registered
Before buying, check whether or not the property is Real Estate Regulatory Authority (RERA) registered. A RERA is a statutory body formed as per the provisions of the Real Estate (Regulations and Development) Act of 2016. It ensures that there is transparency in the real estate market.
Rental Earning After Tax and Insurance
Calculate how much you will earn after deducting the costs of paying taxes and insurance. It will help you analyse how much actual profits you can make after expenses.
Stamp Duty in Madurai
Tamil Nadu Government fixes the rate of stamp duty in Madurai. In Madurai, payment of stamp duty is mandatory for all types of property. Here are the rates of stamp duty applicable to all properties:
| | |
| --- | --- |
| Category | Stamp Duty |
| Male | 7% |
| Female | 7% |
| Joint buyer (Male + Female) | 7% |
| Joint buyer (Female + Female) | 7% |
| Joint buyer (Male + Male) | 7% |
Registration Charges in Madurai
Paying the registration fee transfers property ownership to your name legally. Below are the registration charges applicable to the people of Madurai:
| | |
| --- | --- |
| Owner | Registration Charges |
| Male | 4% |
| Female | 4% |
| Joint buyer (Male + Female) | 4% |
| Joint buyer (Female + Female) | 4% |
| Joint buyer (Male + Male) | 4% |
Madurai Commercial Real Estate Sector Outlook
Over the past few years, Madurai has been a top real estate destination among tier II cities. Its proximity to Chennai, Trichy and Coimbatore makes it a well-connected city that receives considerable business, which is advantageous for commercial real estate investment.
According to an article in The Times of India, there has been a hike in property tax in Madurai. Properties used for commercial purposes are witnessing a 100% hike in taxes . A 75% hike is seen for industrial units and self-funded educational institutions. This hike is in line with the increase in state GDP, which shows increased development in the city.
Madurai District Tiny and Small Scale Industries Association (MADITSSIA) is further working to make the top IT companies aware of the potential of this city.
Commercial Real Estate vs Other Asset Classes
A detailed comparison between the returns received from commercial real estate versus other asset classes is given below:
Commercial Real Estate vs Gold
Gold is more volatile and riskier than commercial real estate, but it is apt for both short-term and long-term investments. In contrast, you can earn a passive income every month from real estate, which is not possible in the case of gold.
Commercial Real Estate vs Stocks and Equity Mutual Funds
Equity Mutual funds are much riskier than commercial real estate. However, they help you earn inflation-beating returns which are higher than the returns from real estate. Stocks are highly liquid and are easier to sell than real estate. However, all equity-related investments come with a high risk of losses.
Commercial Real Estate vs Bonds
Bonds are safer than real estate. However, their returns are usually less to beat inflation than commercial real estate. Commercial real estate offers better returns over time.
However, bonds offer predictable returns that are not subject to market volatility. So, if you are interested in top-rated investment bonds, check out our homepage. Register to start investing.
Commercial Real Estate vs Residential Real Estate
Returns are much higher in the case of commercial real estate in comparison to residential property. However, getting a tenant is much faster in the case of residential real estate.
Following is a table comparing the different assets on the basis of returns, risk, volatility, liquidity and ticket size:
| | | | | | |
| --- | --- | --- | --- | --- | --- |
| Parameters | Commercial Real Estate | Stocks & Equity Mutual Funds | Gold | Residential Real Estate | Bonds |
| Returns | High | High | Moderate | Moderate | Moderate |
| Liquidity | Low | High | High | Low | Moderate |
| Risk | Low | High | Moderate | Low | Moderate |
| Volatility | Low | High | Moderate | Low | Low |
| Ticket Size | High | Varies | Varies | High | Varies |
Also Read: Guide for Tirunelveli Commercial Real Estate Investment
Steps to Invest in Commercial Real Estate in Madurai
Here are the steps to follow to start your investment journey in commercial real estate:
Step 1: Scan various locations to find a type of commercial property suitable for you.
Step 2: Next comes the budget. It would be best if you opt for a property within your budget.
Step 3: Make a list of the sites, visit all of them and see whether or not the locality suits your needs.
Step 4: You can take the help of a broker and ask for their suggestion before finalising a property.
Step 5: Assess all the documents of the property holder and check whether it is RERA registered.
Step 6: Check the return aspect and finalise a property.
Step 7: Contact a lawyer and complete all legal formalities by preparing the required documents and paying the stamp duty and registration fee.
Step 8: Finally, pay for the services of your lawyer and broker.
Step 9: Opting for an insurance plan to protect your property in case of damage is also a good idea.
Also Read: Guide for Ludhiana Commercial Real Estate Investment
Final Thoughts
Many IT companies operating in Chennai and Bangalore are unsatisfied with the operating costs and lack of proper roads and space. It is acting as an impetus for the city of Madurai, which can provide better productivity and business prospects. Madurai is a suitable alternative for companies looking for tier-II cities for business expansion. It increases the profitability of real estate investments.
Frequently Asked Question (FAQs)
What are the best localities in Madurai to buy a house?
KK Nagar, Chokkikulam and Annanagar are some posh localities to buy a home in Madurai.
What are the benefits of investing in real estate in Madurai?
Though it is one of the busiest cities in south Tamil Nadu, Madurai has  its own pleasantness. It is a great location for residential and business purposes due to its overall infrastructure and connectivity. Appreciation in real estate prices also makes it profitable to invest in commercial properties here.
Do residential assets offer more tax benefits than commercial property?
Yes, if you buy a residential property with a home loan. Because it receives higher tax deductions than commercial real estate.
How many SEZs (Special Economic Zones) are present in Madurai?
There is only one operational Special Economic Zone (SEZ) in Madurai at Vadapalanji village.