How to Buy Sovereign Gold Bond (SGB) Online
11 min read • Published 13 October 2022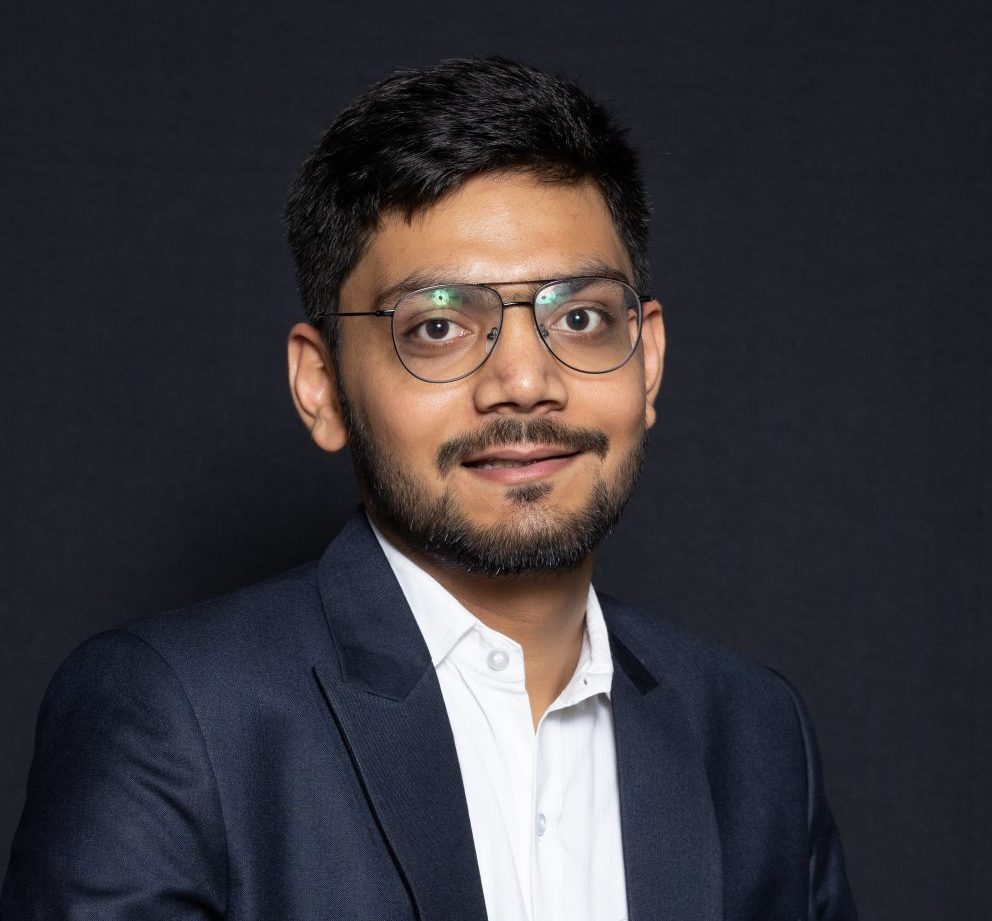 India is one of the largest consumers of gold in the world. We buy gold for personal use, investments, inflation hedge, portfolio diversification, etc. Did you know you can invest in gold through a Sovereign Gold Bond?
There are various ways through which you can purchase SGBs, that are online through various banking institutions, through brokers, or buy them in the secondary markets at discounted prices.
In this article, you'll get a detailed procedure to buy SGBs in 2023, their interest rate, how much to invest, and all other relevant information you need to know.
What is Sovereign Gold Bond Scheme?
Before diving into the concept of Sovereign Gold Bonds, let's first understand the term 'bonds.' Bonds are fixed-income instruments that government bodies or corporations issue if they need funds. They help investors add a component of stability to their financial portfolio.
The Central government launched the Sovereign Gold Bond Scheme in 2015. The scheme opens for investment in tranches at different time windows, as announced by the Reserve Bank of India (RBI).
Sovereign Gold Bond is a financial instrument issued by the RBI on behalf of the Government of India. The Sovereign Gold Bond scheme allows you to invest in gold without actually buying physical gold jewellery, coins or gold bars. You earn a fixed interest of 2.5% per annum and can even trade the bond on the stock exchange.
You can purchase the sovereign gold bond in cash and can redeem it in cash when the bond reaches its maturity. The issue price and redemption prices of SGBs is determined by calculating the simple average closing price of the last three working days of 999-purity gold as published by the Indian Bullion and Jewellers Association.
The gold bond offers high security and credibility as these are backed by GOI. It is a low-risk, stable, long-term investment, an ideal tool to diversify your portfolio. You can invest in a sovereign gold bond in the denomination of one gram of gold and multiples thereof.
Where to Buy SGBs?
SGBs can be bought both via online and offline modes. You can invest in the primary issue via banks or your demat account. To invest in SGBs through the secondary market, you will have to open a demat account with any of the brokers and place an order, just like equities.
Please note if you invest online in Sovereign Gold Bonds during the primary issue, you will get a discount of ₹50 per unit.
How to Buy SGB Online? (During Primary Issue)
If you have an account in a listed commercial bank that offers services for online investment, the steps are as follows:
Visit the official website of the banking institution and log into your net-banking account.
Search for the eServices tab and select the 'Sovereign Gold Bond' option.
A window stating all the terms and conditions regarding the investment will open.
Make sure to carefully read the guidelines and relevant information. Once done, click on 'Proceed.'
Next, you must fill out the registration form. Type in the mandatory and optional details and tap on 'submit' post confirmation of all the details.
Enter the subscription quantity you are willing to invest in the purchase form. You also have to furnish details of your preferred nominee.
Ensure all your details again to avoid any misinformation and click 'submit.'
You can also invest in SGBs through your broker, the steps are as follows:
Login to your trading account on the broker's mobile App or website.
Search for bonds and select the 'Sovereign Gold Bond' option.
Look out for Current Sovereign Bonds open for subscription.
Fill-in the required details, mention the quantity and complete your application & place an order (An order can only be modified before the offer closes).
Funds will be debited from the available cash balance on the last day of the order collection window.
Units will be allotted within 15 days of the closure of the offer.
As a measure to promote the digital purchase of SGBs, the issue price for online applications is Rs. 50 per gram less than the nominal value.
How to Buy SGB Offline? (During Primary Issue)
If don't want to invest through the online method, you can the offline investment process.
Visit the nearest registered commercial bank, stock broking agency or post office. Ensure that they offer the Sovereign Gold Bond Scheme services.
You will have to fill out an application form.
Submit the form with your legal identification documents. One of the most important prerequisites for investing in these bonds is the 'PAN Number' issued by the Income Tax Department.
After verifying your data, they will provide you with a purchase receipt.
Keep in mind that you will not get the certificate on the same day. Once your bonds are issued, you will receive an email or text notification to collect the certificate.
How To Invest in SGB Through The Secondary Market
SGBs issued previously are listed on stock exchanges and are traded during market hours as normal stock trades.
Investors can buy SGBs through the secondary market.
SGBs are usually traded at a discount in the secondary market due to low liquidity
You can invest in gold at discount by buying SGBs in the secondary market.
Eligibility for Buying SGBs in India
An Indian resident as defined under FEMA 1999
Individuals, HUFs, trusts, universities and charitable institutions
Individual investors with subsequent change in residential status from resident to non-resident may continue to hold SGB till early redemption/maturity
Things to Remember Before Buying SGBs
Minimum Limit: The minimum investment denomination is 1 gram of gold.
Maximum Limit: The maximum limit for investment is 4kg for individuals, 4 kg for HUF, and 20 kg for trusts and other institutional entities. The limit is applicable for the fiscal year from April to March. The annual limit includes all subscriptions under different tranches in the fiscal year. It also includes any purchase from the secondary market.
Investment Rules:
You can invest in joint names, and the annual subscription limit only applies to the first holder.
Minors can invest in gold bonds, and the guardian applies on the minor's behalf with the required documents.
Each family member can invest individually in their name under the specified annual limit.
When you apply to the scheme, you will receive a unique investor ID matched to your identity documents. Subsequent investments will reflect under the same unique ID for individuals and entities.
You must furnish your PAN number as a unique identifier.
Tenure
The tenor of the gold bond is eight years, early encashment/redemption of the bond is allowed after the fifth year from the date of issue on coupon payment dates. Further, the bond will be tradable on Stock Exchanges, if held in demat form.
Interest Payout
Physical gold appreciates over time as gold rates increase, but it doesn't earn any return during the course of holding it. The principal remains locked till you sell the gold. With gold bonds, you have the opportunity to earn a fixed interest of 2.5% per annum on issue price, which is paid on a half-yearly basis.
Price
Before every new tranche, RBI announces the price of the bond issue. The price is simple average of the closing price of 999 purity gold for the last three business days of the week before the subscription period. The subscription currency is INR only.
You can invest in cash (for a maximum amount up to INR 20,000) or through a cheque or demand draft. You can also make payments using electronic fund transfer.
The issue price of the Gold Bonds will be INR 50 per gram less than the nominal value for investors who apply online.
You will receive a Holding Certificate after subscription. Certificate of Holding can be collected from the issuing banks/SHCIL offices/Post Offices/Designated stock exchanges/agents or obtained directly from RBI on email, if email address is provided in the application form.
The bond is eligible to trade on stock exchanges from a date to be notified by RBI.
Tax Exemption
The capital gains tax arising on redemption of SGB to an individual are exempt from tax. Further, there is no TDS levied on these bonds.
Advantages of Buying SGBs
The advantages of investing in SGBs are listed below:
Less risky:
As compared to other market securities, SGBs are less risky. Since Sovereign Gold bonds are issued by RBI and backed by GOI, the risk of default is almost negligible.
Capital Appreciation:
Upon maturity, you will receive the returns based on the price of the gold on that particular day. This helps in capital appreciation. Moreover, the returns received are completely tax-free.
Can be held as collateral:
You can get a loan against SGBs. They can be used as collateral for a loan from any scheduled financial institution, as stipulated by the Reserve Bank of India's Loan-to-Value (LTV) regulations. LTV is the loan size ratio to the bond value against which the loan amount is secured.
Closing Thoughts
Gold is not just a precious metal; gold bonds make a great financial instrument for portfolio diversification. Governments and investors turn to gold when the tides are rough in the global economy. Sovereign gold bonds present an attractive opportunity to invest in gold as a hedge against turbulent times. By investing in gold bonds, you earn a fixed return on your pot of gold and capital appreciation! It's a win-win for investors.
FAQs
1. What will be the Redemption Price for SGB?
The redemption price of SGB shall be based on a simple average of the closing price of gold of 999 purity gold (24 carat) of the previous 3 business days from the date of repayment, published by the India Bullion and Jewellers Association Limited..
 2. Are there any risks in investing in SGBs?
The risk of gold price movement is the inherent risk in SGB investment. However, there is no risk on the interest part as it is guaranteed by GOI and the investment holding quantity remains intact. 
3. Can I sell SGB after 1 year?
You can sell SGBs in the secondary market as and when you wish. There may be less liquidity than equities, but you can place an order to sell. Also, your profit will be entirely taxed if sold before maturity.
4. Which bank is best for investing in SGBs?
You can invest in SGBs via any bank. All the nationalised banks, scheduled foreign banks, designated post offices, and scheduled private banks offer the facility to invest in SGBs. However, investing through a bank where you already own an account is recommended
5. What happens after 8 years of SGBs?
After 8 years, the SGB reaches its maturity. The proceeds will be credited to your bank account on the maturity date. You will be notified one month before maturity, so if you want to update your bank account details, email IDs, etc., you can do the same.
6. How to buy sovereign gold Bond online without demat account?
You can purchase SGBs from commercial banks, post offices, online portals if you don't have a demat account. A discount of ₹50 per gram is offered to investors who apply for bonds online.
7. Can I buy SGB from different banks?
Yes, you can buy SGBs from different banks.
8. Should I buy SGB by bank or demat?
If you don't have a demat account, you can buy SGBs through a bank. But if you have a demat account, you should buy it online since you'll get Rs 50 discount.
9. Which is better SGB or digital gold?
Whether SBGB is better or digital gold depends primarily on your investment objects. The advantages of SGB are that they are backed by the government and they provide a 2.5% interest on your investment, which is not available in digital gold investment.
10. How do I choose which SGB to buy in the secondary market?
SGBs are sold at a discounted rate in the secondary market. Remember to consider points like YTM and the discount rate before buying.