Indian Gold Hallmarks: All You Need to Know (2023)
7 min read • Updated 21 July 2023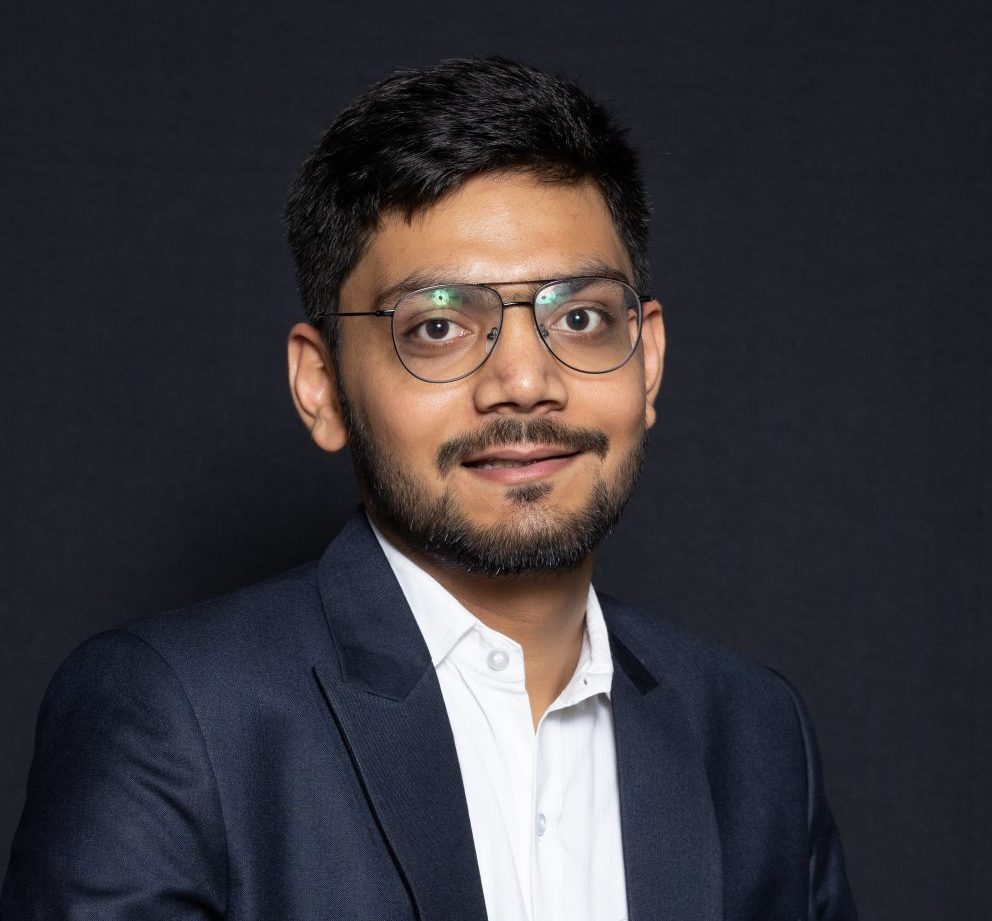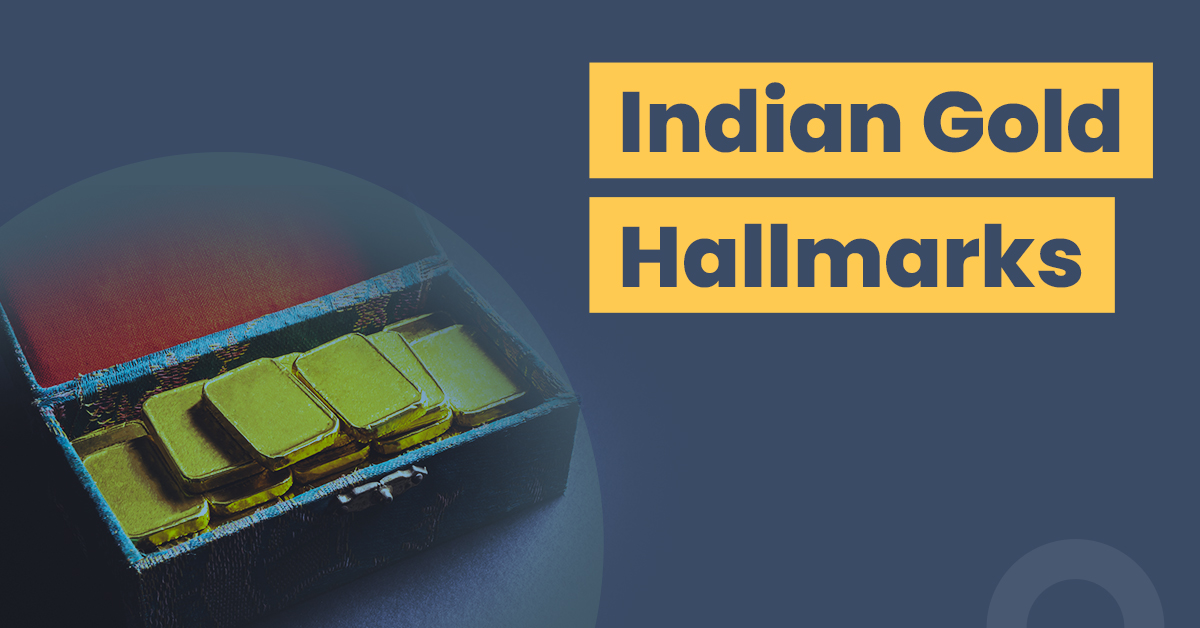 Gold is the most demanded precious metal in India. Gold and gold ornaments have a high emotional and pious value in Indian households. It is extensively used in jewellery and as a store of value. However, many sellers sell gold with lots of impurities. It is majorly happening in rural areas where people need more awareness. So, to increase consumer confidence, the Bureau of Indian Standards (BIS) initiated the hallmarking of gold objects.
Hallmarking gold ensures its genuineness and purity. To make sure that you are not duped, it is recommended that you buy only hallmarked gold objects from the market, including gold coins, bars, and jewellery.
In this article, you'll know everything about Indian Gold Hallmarks, its components, its symbol, and how to check the BIS hallmark on the gold. Furthermore, we have also mentioned the tips you must consider before buying gold jewellery and other gold ornaments.
What is Hallmarking of Gold?
Hallmarking is the process of confirming the genuineness and purity of a gold product. If any gold product has the Bureau of Indian Standards (BIS) mark, it signifies that its quality follows the standards of BIS. Having a hallmark guarantees consumers the purity of the gold they purchase.
The National Standards Body of India hallmarks all the gold and silver jewellery under the BIS Act. Following are the four major components you should check before purchasing gold:
BIS hallmark: Indicates that the purity of the hallmarked piece is verified in one of its licensed laboratories
Purity in carat and fineness
22K916 (91.6% Purity)
18K750 (75% Purity)
14K585 (58.5% Purity)
Assaying & hallmarking centre's mark
Jeweller's unique identification mark
Indian Gold Hallmarks: Components
Every hallmarked gold jewellery piece has four vital components that signify its purity. The hallmark logo on gold coins symbolises its originality per the Bureau of Indian Standards (BIS). These marks include:
BIS Standard Logo
This triangular-shaped stamp mark exhibits the purity of the gold product. Also, it signifies that the gold item is minutely tested in one of the specialised labs of the Bureau of Indian Standards (BIS). This logo is on every hallmarked gold jewellery item and the six-digit alphanumeric code (HUID).
Purity Mark
This stamp shows purity in two forms, carat and fineness number. The hallmarking comprises 18K, 22K, and 24K gold. 24K is considered the purest gold item of all.
Assaying and Hallmarking Centre's Mark
The third stamp on every hallmarked gold item is the official symbol of the hallmarking centre, where the gold item is tested for purity. In addition, several certified laboratories have permission to check the gold's purity and put the confirmation symbol. This marking is made to trace the item back to the centre in case of future problems.
Jeweller's Identification Mark
Lastly, every BIS-certified jeweller has a distinctive logo they can emboss on their gold jewellery. The official website of BIS has a list of certified jewellers.
BIS distinguishes the following gold purities as:
375 : 9 carat
583 : 14 carat
750 : 18 carat
875 : 21 carat
916 : 22 carat
958 : 23 carat
How to Check the Indian Gold Hallmark Online?
From April 1, 2023, all the gold ornaments and artefacts must be marked with the 6-digit HUID or Hallmark Unique Identification. This number will help the buyers trace the purity and authenticity of gold. This will help standardise India's gold market and make it easier for people to make informed choices before investing in precious metals.
To check the details of the jewellery online, follow the mentioned steps:
Download the BIS Care App.
Click on 'verify HUID.'
You will get a box where you need to type the 6-digit HUID number mentioned on the jewellery.
Click on 'search'.
You will get all the details about the jewellery, including the following:
Jeweller who got the jewellery hallmarked,
Jeweller Registration Number,
Assaying and Hallmarking (AHC) Centre,
Article type, for example, earrings, necklaces, etc.
Date of Hallmark
Type of Jewellery
Tips to Keep in Mind While Buying Gold Jewellery
Following are some useful tips you should keep in mind while purchasing gold jewellery:
The purity of gold is measured in carats. Mainly, 24 carats of gold are accepted at 99.9% pure. However, it gradually reduces when you choose 22 carats, 18 carats, 14 carats, etc. It is recommended that you buy hallmarked jewellery.
Another factor you must remember while buying gold jewellery is its price since it indicates its purity and the labour involved in its manufacturing process. Price of gold varies widely across different places and changes daily. Therefore, it makes sense to compare gold prices before investing in it. Equally, you are advised to purchase gold products from a reliable jeweller or a well-known company.
There are colour variations in gold. Combining gold with various metals forms another colour. In India, the highest demand is towards yellow gold. Now, if you need variety, you may select different colours, such as rose gold or white. The prices will vary accordingly.
Check the actual gold's weight before purchasing it, especially if it includes stones. This is because gold jewellery fitted with stone makes its body heavier, and you may wrongly pay a higher charge.
Why Is it Important to Buy Hallmark Gold?
Gold is a costly metal, and one cannot judge its purity simply by looking at it. Besides, without the knowledge of purity, a person buying it may end up paying much more than its actual price.
You can be assured of its purity and originality when you locate the above symbols on the gold item while buying. You can ask for the correct price per the present gold rate while purchasing it.
Mentioned below are some of the important features of hallmarked jewellery:
If your jewellery is hallmarked, you will receive 100 per cent of the value while selling, and if it is not, you can expect about 70 to 75 per cent of the value.
The BIS hallmarked jewellery establishes a symbol of genuineness about the purity of gold and the jeweller. Thus, you can stay assured while buying a hallmarked gold item.
As per the guidelines of the Reserve Bank of India (RBI), gold loan providers can lend up to 75% of the total value of hallmarked jewellery to borrowers.
An individual can easily differentiate original jewellery from fake jewellery. Even though many jewellers have personal hallmarks, several use the BIS hallmark since it is almost universally accepted.
Final Word
The hallmarking of gold by the Bureau of Indian Standards (BIS) helps determine the genuineness of gold jewellery sold countrywide. Hence, if you are buying a gold item, make sure that you check its quality thoroughly and verify its identification symbols mentioned above. If necessary, you can take the help of reliable gold experts from whom you will get precise information.
Frequently Asked Questions
Is gold hallmarking compulsory?
Till 16th June 2021, gold hallmarking was not compulsory. However, since 23rd June 2021, more than 3 lakh gold items have been hallmarked across 256 districts countrywide. Mainly hallmarking has been legalised for six purity levels, including 14, 18, 20, 22, 23 and 24 carats. 
How do you test hallmarking?
As per gold experts, one must first check the BIS hallmark before purchasing gold. This hallmark has three unique items to look out for. They are the BIS logo, purity and fineness, and the six-digit alphanumeric code (HUID).
How much does it cost to test the purity of gold?
Testing up to four pieces of gold jewellery costs Rs. 200. As per the BIS, the rate of hallmarking fees for five or more gold items is Rs. 45 per item, regardless of their weight.
How to check if Indian gold is real and pure?
You can log in to the BIS care app and enter the HUID details to check the purity and other details of gold.
What is KDM Gold?
KDM Gold is an alloy made with a combination of 92% gold and 8% cadmium. This alloy has a melting point lower than gold, which helps in maintaining the purity of base jewellery when melted.