Gold is an essential purchase in every household in India, be it for personal use or for investment. Traditionally, Indians trust gold more than any other asset class. While we agree on gold's value as an investment instrument, it is crucial to understand how the purchase of physical gold is taxed in India.
In 2017, the government introduced the GST regime with the aim of simplifying the indirect taxation system in the country. GST replaced all other types of indirect taxes that used to be levied earlier- VAT (Value Added Tax), sales tax, purchase tax, central excise duty, customs duty, etc. Purchase of physical gold also comes under the purview of GST. Read on to learn more about how GST is levied on gold investments if you choose to invest in physical gold.
What is GST on Gold?
GST on gold applies at different levels of the value chain. It is applicable at the manufacturing stage, the refinement stage, and at the point of sale. The raw material, crafting process, and finished product are all subject to GST at varying rates. Every time you purchase physical gold or gold jewellery, GST is payable on the bill amount.
Making Charges: When you buy gold jewellery, making charges are added separately to the value of gold. A jeweller hires artisans and goldsmiths to craft intricate designs. There are making charges that the jeweller incurs for this value addition. The making charge is billed separately to the customer to pay for the artistry of crafting the ornament.
These charges vary from one piece of jewellery to another, depending on the intricacy of the work. Different jewellers can charge different rates for making charges. Gold buyers must pay a separate GST on the making charges. The overall making charge and GST are added to the price of gold in the final bill to the buyer.
Raw Gold: There is one more level at which GST is added to gold purchases. The raw gold used for crafting jewellery is also subject to GST.
Read More: Sovereign Gold Bond Scheme- Things to Know
Comparison of Gold Prices Before and After GST
The following table gives a quick comparison of how gold was taxed before the introduction of GST and how it is taxed under the new GST regime:
| | | |
| --- | --- | --- |
| Tax | Pre-GST | Post-GST |
| Value Added Tax | 1% | NIL |
| Sales Tax | 1% | NIL |
| Making Charges | Nil | 5% |
| Import Duty | 10% | 10% |
| GST | NIL | 3% |
Impact of GST on Gold
The introduction of GST impacted gold price and demand at varying degrees. Let us understand how:
GST on Gold Imports
After the introduction of GST, the gold rates went up. This price increase had a direct impact on the demand for gold. The demand came down and hit gold import figures as well. Some countries are part of the Free Trade Agreement with India. These countries have the privilege of only paying the GST and claiming exemption from customs duty.
GST on Ornaments
There is a making charge added to the price of gold jewellery. The GST on making charges is 5% currently.
Also Read: Gold ETF Taxation
How is GST Calculated on Gold?
In India, gold prices are not standard and vary from city to city. The reason for this is the variable making charges, labour rates, type, state taxes of work, etc. The Jewellers Guild decides the price of gold in every city daily. You can check the gold rate in daily newspapers and media under the 'Gold Rate today with GST' section.
The formula for calculating gold price, including GST, on gold jewellery is:
Gold Price (inclusive of GST) = Gold Price per gram x Weight of gold in grams + Making charges + GST on making charges + 3% GST
Let us understand the calculation for GST on gold purchases in the table below.
We are assuming gold purchases worth Rs. 2,00,000 to understand the GST on gold ornaments.
| | | |
| --- | --- | --- |
| Item | Pre-GST | Post-GST |
| Gold Price (hypothetical) | 2,00,000 | 2,00,000 |
| Custom Duty 10% | 20,000 | 20,000 |
| Value for Service Tax | 2,20,000 | 2,20,000 |
| Service Tax 1% | 2200 | 0 |
| Value for VAT | 2,22,000 | 2,20,000 |
| VAT 1% | 2,220 | 0 |
| Value for GST | 2,24,220 | 2,20,000 |
| GST 3% | 0 | 6600 |
| Total value of gold | 2,24,220 | 2,26,600 |
| Making Charges @10% on (Base Price + Customs Duty) | 22,000 | 22,000 |
| GST on Making Charges @5% | 0 | 1100 |
| Final Gold Price | 2,46,220 | 2,49,700 |
Assumptions:
The customs duty percentage is hypothetical; actual rates may differ. Customs duty has recently been revised to 15%.
Sales Tax varies from one state to another; the percentage is hypothetical
Making charges are decided by jewellers and vary between different players and cities. The percentage is hypothetical.
As you can see, the prices are higher under the new GST regime.
Read More: Sovereign Gold Bond vs Physical Gold: What Should You Invest In?
GST on Gold Exports
The global jewellery market is highly competitive, and the additional GST burden impacts the export business. To boost jewellery exports, the government has provided registered exporters with a tax exemption on GST. An exporter can claim 2% of the 5% GST on making charges through input tax credits to ease the exporters' input costs.
Points to note:
As an investor, you must consider that the higher the price of gold, the higher the GST burden on gold purchase.
24 or 22 karat jewellery will have a higher gold component and higher GST payable.
Stones and other gems have different GST rates and need to be billed separately for GST.
The base price of gold, custom duty and other charges can fluctuate anytime. All these factors increase your GST burden proportionately.
You must buy jewellery only from a reputed and registered jeweller with a proper bill depicting taxes and GST. This ensures you are purchasing the right quality and purity. It also helps you keep a record of your purchases for any income tax-related queries in the future.
A BIS hallmark on the ornament guarantees gold quality and purity.
Also Read: Sovereign Gold Bond Scheme– Things to Know
Conclusion
It is pertinent for an investor to know the tax liability on gold purchases. When you buy physical gold, the price is higher compared to ETFs and Sovereign Gold Bonds due to the additional GST burden.
Therefore, it is important to select the right instrument for gold investment based on various costs involved, such as making charges and the GST on gold purchases. Buying gold ETFs or investing in SGBs might be a better idea if you are looking at gold from a pure investment point of view.
What is the GST rate on gold?
The GST rate on gold ornaments is 3% on the final price. A GST of 5% is levied on making charges for jewellery.
Does transportation of gold require an e-way bill?
No, transporting gold as jewellery or articles does not require any e-way bill.
Are there any exemptions on GST on gold?
GST exemption is available to registered gold jewellery exporters and their suppliers under specific provisions.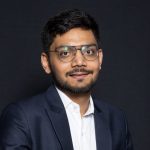 Vaibhav is Chartered Accountant by profession, having experience of 4+ years in banking & finance sector.
Since past one year associated with Wint Wealth as Credit Principal. Previously worked with Northern Arc Capital for 2 years in FI-Credit Team and AU Small Finance Bank for 1 year in LAP-Credit Team.
Was this article helpful?