Commercial Real Estate Investment in Borivali
10 min read • Published 21 October 2022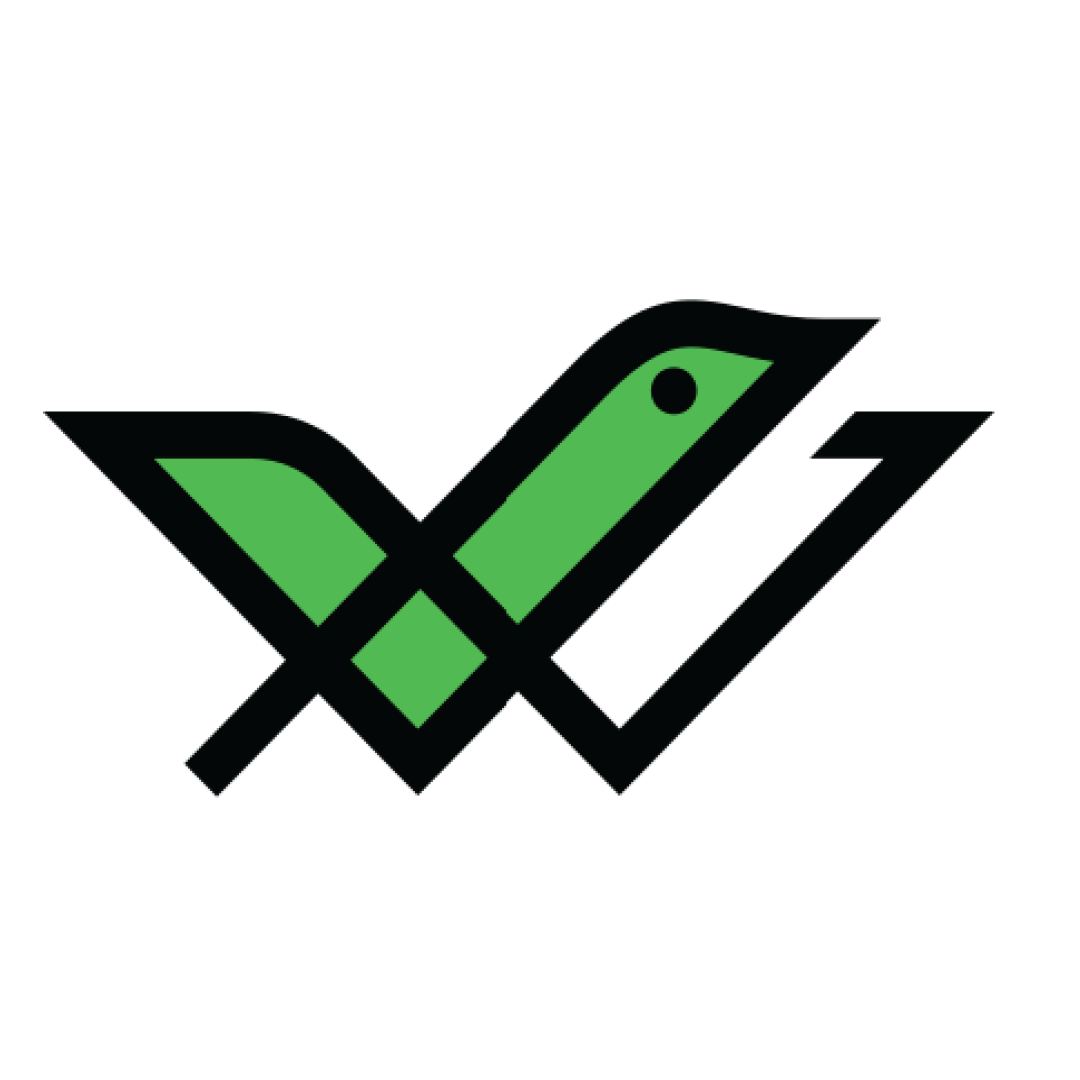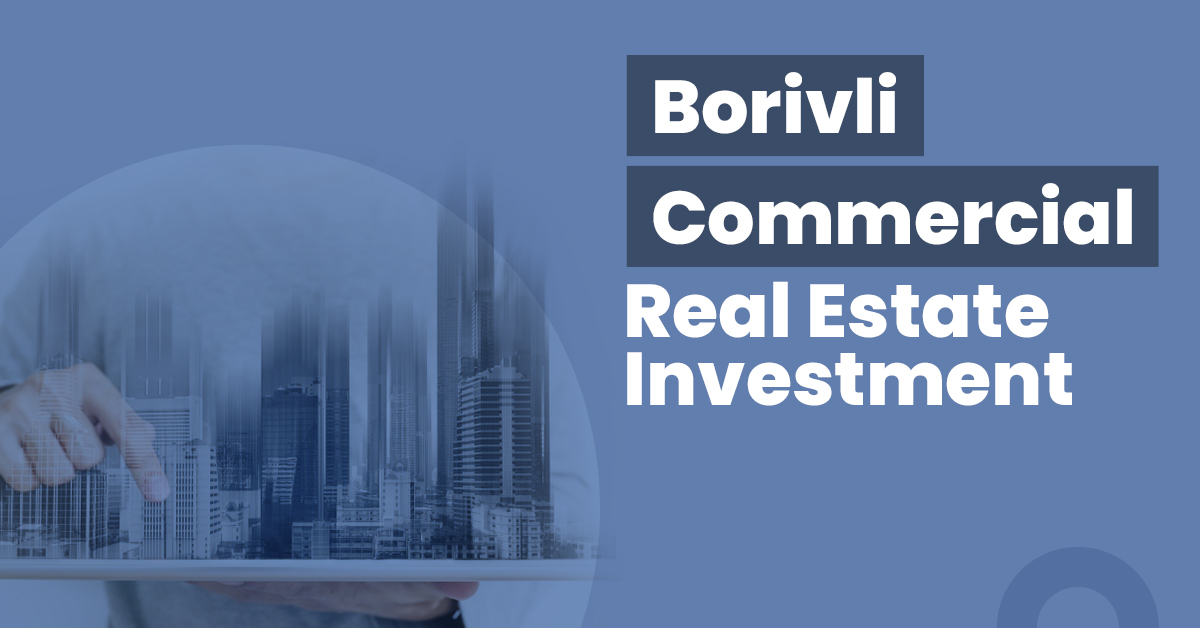 Borivali is a suburb and a residential locality in the northwestern region of Mumbai. Also called the suburb of gardens, Borivali is known for its tourist attractions, wide greenery, and open spaces, which attract both tourists and residents.
Borivali is a well-connected place with the Borivali Railway Station located on the Western line of Mumbai's railway network. Also, the Western Expressway passes through Borivali, connecting Mumbai with Delhi. The airport is only 15 km away and takes less than 30 minutes to reach.
This suburban region is full of residential buildings and gated communities that drive the demand for the growth of businesses here. Moreover, the Mumbai Metropolitan Region Development Authority (MMRDA) has raised ₹60,000 crore for infrastructure projects, including the Thane-Borivali underground route. It will drive up demand for commercial properties further.
Scroll over to read about commercial real estate investment opportunities in Borivali.
Top Reasons to Invest In Borivali's Commercial Real Estate
The following is a list of reasons why you may want to invest in commercial real estate in Borivali:
Connectivity and Transport
The region is well-connected with the rest of Mumbai and other cities via the National Highway-8 (Western Expressway) and SV Road. There is also sufficient and good-quality public transportation, including BEST buses, auto-rickshaws and taxis. This region also has rail and airport connectivity.
Moreover, the Metro Line 2A project is at 98% completion, and they will start commercial operations soon. Therefore, it will no doubt boost the real estate sector in Borivali.
Residential Development
Multi-story apartments and cooperative housing societies predominate in Borivali's neighbourhoods, mainly serving the upper-middle class. However, several factors like connectivity, social infrastructure and affordability drive many people to settle here.
Businesses flock to Borivali as they can generate considerable revenue by offering services for an ever-growing number of customers. As a result, commercial spaces for malls, shops, hospitals and education centres are always in high demand here.
Affordable Prices
Properties in a residential neighbourhood are more affordable and less expensive to maintain. Opening up a business in residential areas is also more lucrative for retailers and shops as they can connect directly with their customers.
The prices of properties in Borivali are more budget-friendly than in nearby areas around Mumbai. Property prices tend to range from ₹16,000 to ₹18,000 per square foot in this region, much lower than Mumbai's central and southern areas. As a result, it might be lucrative for you to invest in commercial properties here.
Commercial Real Estate Investment Opportunities in Borivali
Here are a few places in and around Borivali that offer exceptional commercial real estate investment opportunities:
Shimpoli
Shimpoli is an affluent commercial locality on the western side of Borivali with many high-rise buildings. The Borivali Railway Station is within a 15-minute walking distance from this neighbourhood.
Due to its high-density residential areas, Shimpoli has considerable demand for schools, shops, hospitals, markets, etc., which drives commercial real estate demand. Prices of commercial properties here start from ₹35,714 per square foot.
IC Colony
IC Colony is a small locality in the suburbs of Borivali. The name of IC Colony comes from the 16th Century Church of the Immaculate Conception or IC Church.
The region is very well-connected; Dahisar Metro Station and the new metro station are just nearby. In addition, the colony offers easy access to the SV Road, Western Express Highway and Gorai-Manori-Uttan beaches. Prices of commercial properties in IC Colony start from ₹30,000 per square foot.
Gorai 2
Gorai is a neighbourhood in Borivali West that is next to Gorai Creek. Gorai 1, Gorai 2, and Gorai 3 make up the three sections. The portion of Gorai known as Gorai 2 is mostly a commercial area.
It has proper connectivity to all parts of Mumbai via SV Road, Western Express Highway and New Link Road. There are all sorts of social amenities like schools, hospitals and malls near this locality. Essel World, India's 1st and largest amusement park, is also located here. Prices of commercial properties in Gorai 2 start from ₹13,281 per square foot.
Things to Consider before Buying a Commercial Property in Borivali
Before you make a decision to purchase a commercial property in Borivali, here are some of the important things you should consider:
State of the Neighbourhood
Before you purchase a commercial property, you should first ensure it is in a good location. A property in a prime area will fetch the best returns when renting it for office or retail use. In addition, you should always check if the location is accessible and has robust infrastructure.
User-friendly Services
When choosing a commercial property, you should check if it provides the facilities and amenities required for businesses. For example, if a commercial property is located out of town, having enough parking is useful for customers and staff. Also, user-friendly facilities like lifts, wheelchair access and security boost the value of a property.
Maintenance and Other Charges
Almost all real estate investments come with additional charges that you should calculate before purchasing. Regular maintenance ensures that the property remains usable and does not depreciate over time. Expenses such as property tax and insurance also add to the cost of maintaining a property.
RERA Authentication
The establishment of the Real Estate (Regulation and Development) Act of 2016 was to regulate the country's real estate sector. Its purpose was to protect the interest of homebuyers and eliminate malpractices and fraud.
Under this Act, builders and developers must register themselves and their projects under the RERA of their respective states. You can check the authenticity and details of any property in Borivali by checking the RERA portal of the Maharashtra Government.
Stamp Duty in Borivali , Maharashtra
The following are the stamp duty rates for commercial properties in Borivali:
| | | |
| --- | --- | --- |
| Areas in Borivali | Stamp Duty for Male | Stamp Duty for Female |
| Within municipal limits (urban) | 6% | 5% |
| Within limits of municipal council/cantonment in MMR | 4% | 3% |
| Within gram panchayat limits | 3% | 2% |
Registration Charges in Borivali, Maharashtra
Here are the applicable registration charges for commercial properties in Borivali:
Properties Worth
Registration Charges for Men
Registration Charges for Women
Below ₹30 lakh
1% of the value of the property
Over ₹30 lakh
₹30,000
Also Read: Guide for Bhavnagar Commercial Real Estate Investment
Borivali's Commercial Real Estate Outlook
Borivali is an affluent coastal locality in Mumbai. The locality is mostly residential, with high-rise, multi-storied buildings dominating the skyline. The suburb is notable for its development and connectivity.
The suburb boasts of its proximity to workplaces in the main parts of Mumbai. Prominent employment hubs such as IT Park, NESCO IT Park, Blue Rose Industrial Estate and Express Zone are within easy reach. In addition, the Chhatrapati Shivaji Maharaj International Airport is just 18 km from Borivali East, and the Borivali Railway Station connects it to Mumbai's extensive railway network.
Borivali also scores well in terms of social amenities, as it has everything from reputed schools, hospitals, temples, multiplexes, and malls. All of these factors contribute to the growth of Borivali's real estate sector.
According to the "Prime Global Cities Index" , Mumbai's average annual property price has increased by 4.8% YoY (year-on-year). Rental demand in the city's western suburbs has also risen by 10-15%. However, real estate possibilities in a neighbourhood like Borivali seem optimistic, given the completion of significant infrastructure projects in the Mumbai area.
Commercial Real Estate vs Asset Classes
Let's see a detailed comparison between commercial real estate and other asset classes:
Commercial Real Estate vs Gold
Gold is used mainly as a hedge against inflation. Another benefit of investing in gold is its much higher liquidity compared to real estate. However, investing in commercial real estate in a suburb of Mumbai can bring steady returns that are much higher.
Commercial Real Estate vs Stocks and Equity Mutual Funds
Investments in the stock markets are known to carry a high risk of losses though they offer high potential returns. However, inexperienced investors can also accumulate losses from their stock investments. On the other hand, returns from commercial real estate are relatively more stable, which is easier for financial planning.
Commercial Real Estate vs Bonds
Bonds are relatively low-risk investments and provide fixed returns on a certain date. Commercial real estate investments carry a higher risk than bonds though they offer higher returns over the long term. Moreover, real estate investments are less liquid than bonds.
Are you Planning to invest in bonds offering stable returns of up to 11%? Then, register for bond investments and start investing in top-rated bonds without additional charges or hidden costs.
Commercial Real Estate vs Residential Real Estate
Returns from residential real estate investments are usually lower than from commercial properties. Moreover, demand for commercial spaces is usually higher, and so are their rental yields. However, the advantage of investing in residential properties is that they are less expensive and easier to maintain.
The following table explains the difference between these asset classes in more detail:
| | | | | | |
| --- | --- | --- | --- | --- | --- |
| Parameters | Commercial Real Estate | Stocks and Equity Mutual Funds | Gold | Residential Real estate | Bonds |
| Returns | High | High | Moderate | Moderate | Moderate |
| Liquidity | Low | High | High | Low | Moderate |
| Risk | Low | High | Moderate | Low | Moderate |
| Volatility | Low | High | Moderate | Low | Low |
| Ticket Size | High | Varies | Varies | High | Varies |
To get stable returns of upto 11% by investing on bonds, please go to our homepage and start investing in best- performing bonds without additional charges or hidden costs.
Steps to Invest in Commercial Real Estate in Borivali
To invest in commercial real estate in Borivali, follow these simple steps:
Step 1: Select your budget based on your investment objective.
Step 2: Do adequate market research as you search for suitable properties.
Step 3: Shortlist a few properties based on their locations and prospects. Consider visiting each site to assess it based on infrastructure, connectivity, commercial aspects, etc.
Step 4: Once you finalise a property based on your requirements, prepare the necessary documents such as the sale deed, power of attorney, sale agreement, etc.
Step 5: Complete the payment formalities and pay the applicable registration fee and stamp duty charges.
Step 6: Consider purchasing an insurance policy to safeguard yourself financially if your property incurs any damage. 
Also Read: Guide for Bhiwandi Commercial Real Estate Investment
Final Thoughts
Borivali is a posh residential region in Mumbai with plenty of commercial prospects. You can tap into the real estate prospects of this suburb by purchasing a commercial property and renting it out. However, before making such a decision, you should consult a real estate consultant to check the profitability of a site.
Frequently Asked Questions (FAQs)
What are some great places to visit in Borivali?
Here are some of the best places to visit in Borivali: 
Sanjay Gandhi National Park
Gorai Beach
Fish Park
Kanheri Caves
Mandapeshwar Caves
Ghanta Wala Pan Mandir
Global Vipassana Pagoda
What colleges are located around Borivali?
Borivali houses several prominent colleges like the Aditya Institute of Management Studies, Indian Institute of Business Management & Studies and MK College.
What documents do I need to check when buying a commercial property?
When buying a commercial property, you must check if the land has been converted for commercial use. Then, you need to check the authenticity of documents like the sales deed, building approval plan, Encumbrance Certificate, Khata certificate and the latest tax receipts.
Can I get any tax benefits on returns from commercial properties?
Yes, you can get two tax benefits from investing in commercial properties. Firstly, you can claim 30% of the rent you have received as a standard deduction. Secondly, you can claim tax deductions under Section 24 (b) of the IT Act if you have taken a loan for the construction, renovation or repairs of the commercial property.