Guide for Bhiwandi Commercial Real Estate Investment
8 min read • Published 20 October 2022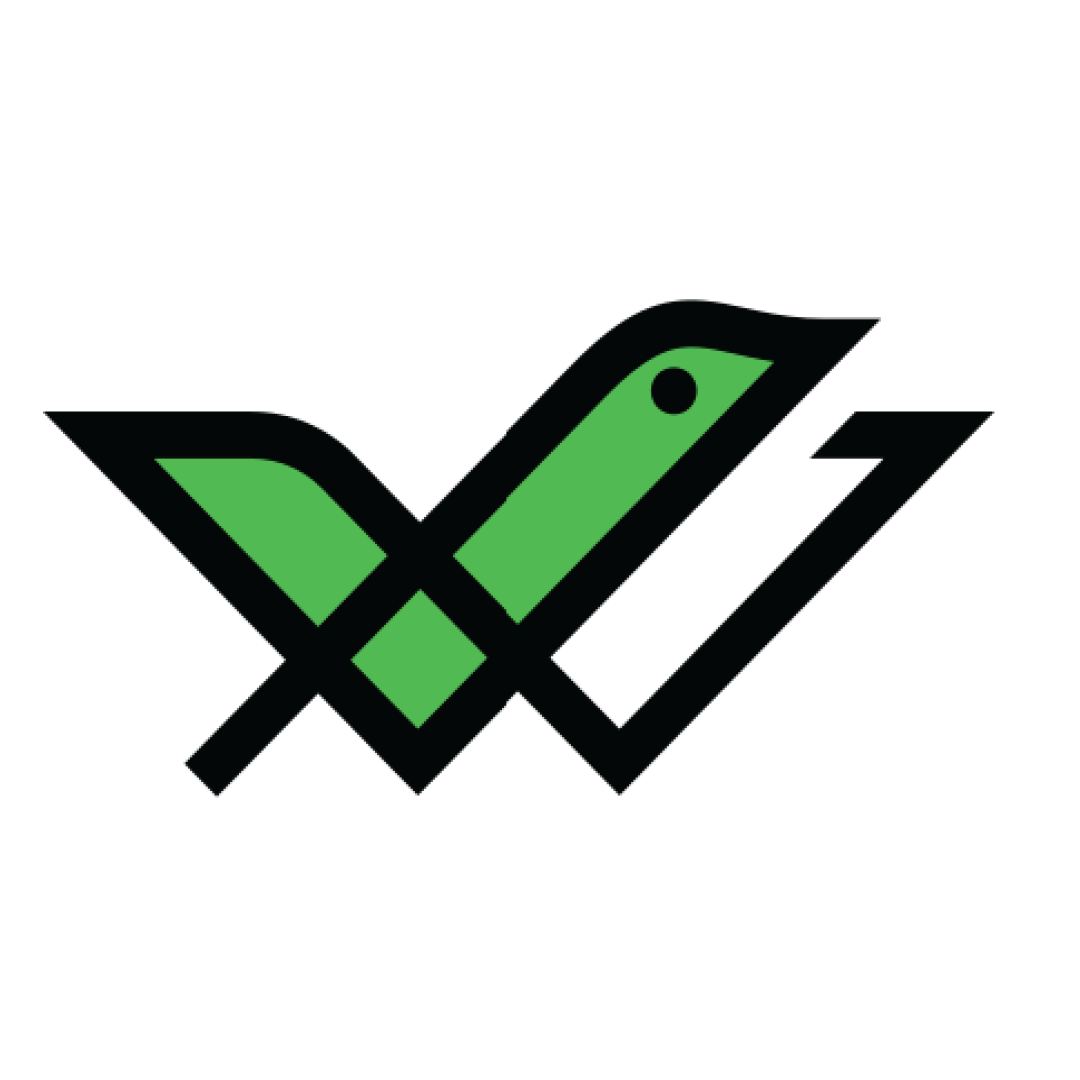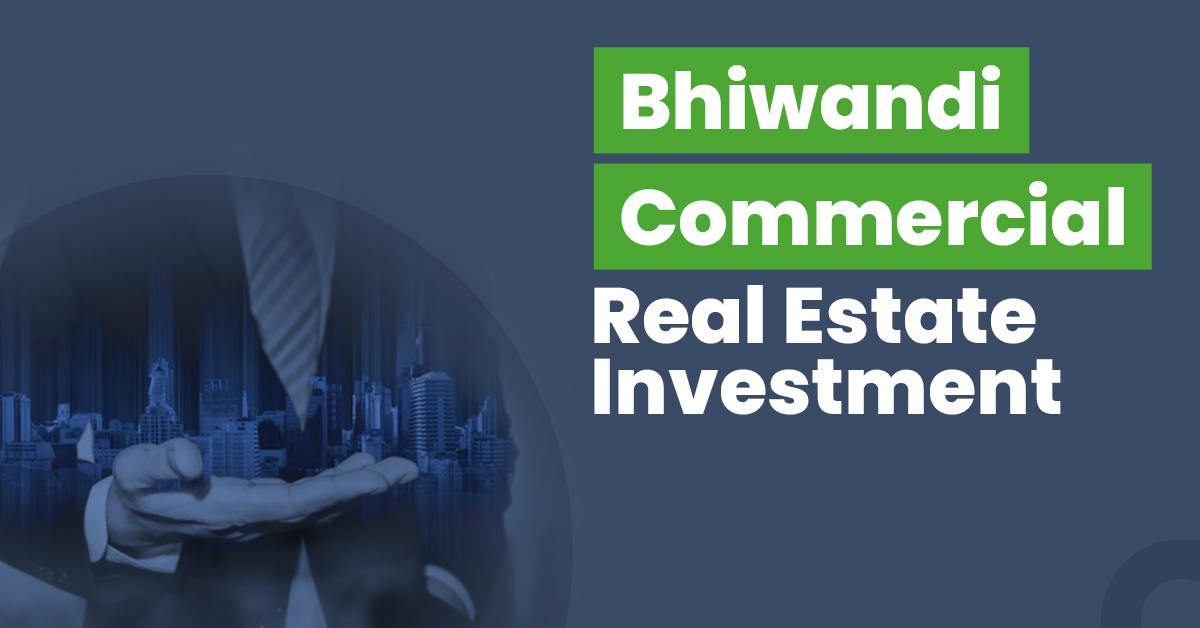 Bhiwandi is an important commercial city in Maharashtra that connects Mumbai to the rest of India via the Mumbai-Agra highway. This city hosts the largest number of handlooms and power looms in India.
Furthermore, Bhiwandi is the most significant warehousing hotspot in Asia. This town holds warehouses for e-commerce giants like Myntra, Amazon and Flipkart. Thus, Bhiwandi has attracted logistics developers like ESR, Indospace, Ascendas, etc., to invest in warehouse projects.
According to specific sources, this city houses approximately 25.7 million square feet of warehousing spaces. Its strategic location, which is only 20 km from Mumbai, makes it perfect for cargo distribution. Moreover, the nearest railway station, Thane, is just 2 km from Bhiwandi, while the Chhatrapati Shivaji Maharaj International Airport is 32 km away.
As a result of its location and connectivity, Bhiwandi has a high demand for commercial spaces for shops, warehouses, factory sheds and industrial buildings.
Read along to learn about the benefits of investing in commercial real estate in Bhiwandi.
Top Reasons to Invest in Commercial Real Estate in Bhiwandi
Here are some important reasons to consider investing in commercial real estate in Bhiwandi.
Largest Warehousing Hub
Bhiwandi is a significant contributor to the logistics business in India. As a warehousing hub, this town witnesses an upsurge in demands for warehousing spaces. E-commerce companies like Pepperfry and Amazon hold warehouses here to satisfy the speedy delivery demands of their customers.
Many farmers are selling agricultural areas for lease to generate large rental earnings in response to the increased demand for godown sites.
High Returns on Investment
Owing to the growth of e-commerce websites for clothing, furniture and other accessories, Bhiwandi receives high demand for warehouse spaces. Hence, it opens up an opportunity for investors to earn substantial returns from rentals by leasing areas for warehouses.
Investing Opportunities for Commercial Real Estate in Bhiwandi
Here are some major regions that are excellent for investing in commercial real estate in Bhiwandi:
Mankoli
It is a popular locality in Bhiwandi. Like most other places in Bhiwandi, you can invest in shops and warehouses in Mankoli. Property prices in Mankoli range from approximately ₹1 crore to ₹5.4 crore.
Dapode
It is another sub-locality in Bhiwandi. Properties like industrial spaces, sheds and warehouses are in high demand here. Furthermore, Bhiwandi Road is the nearest railway station to Dapode, connecting this region to nearby places. Prices of commercial properties in Dapode begin from ₹30.1 lakh, approximately.
Things to Consider before Investing in a Commercial Property in Bhiwandi
This list highlights certain things you need to consider before investing in commercial real estate in Bhiwandi:
Infrastructure
A property's infrastructure plays a pivotal role in attracting suitable tenants. Therefore, before purchasing commercial real estate, conduct a thorough on-site survey to analyse the site's infrastructure. Consider focussing on amenities like adequate parking spaces, lift facilities, and ventilation for properties like office spaces.
Location and Transportation
Think about concentrating on the benefits of the business property's location while making your investment. For instance, the city outskirts are perfect for hotels and resorts. However, such areas can be a disadvantage if there is no easy and fast connectivity from the city. Therefore, consider researching transportation from major cities to your property while shortlisting properties.
RERA Verification
The Real Estate (Regulation and Development) Act of 2016, mandates the formation of the Real Estate Regulatory Authority (RERA) in every state. This statutory body looks after transparency in the real estate industry. RERA verification is applicable for both commercial and residential properties in India.
Every broker and builder in Bhiwandi must consider registering their business on the state's official Maha RERA website. Then, as investors, you can verify the authenticity of any shortlisted properties in Bhiwandi before finalising a purchase.
Stamp Duty in Bhiwandi
The table below displays the stamp duty charges in Bhiwandi (Thane) for purchasing commercial properties.
| | |
| --- | --- |
| Category | Stamp Duty |
| Male | 7% |
| Female | 6% |
| Joint (Male + Female) | 7% |
| Joint (Male + Male) | 7% |
| Joint (Female + Female) | 6% |
Also Read: Guide for Moradabad Commercial Real Estate Investment
Registration Charges in Bhiwandi
Here are the registration charges applicable for commercial real estate in Bhiwandi.
Category
Registration Charges
Male
₹30,000 for properties above ₹30 lakh1% of the property value for properties below ₹30 lakh
Female
Also Read: Guide for Borivli Commercial Real Estate Investment
Bhiwandi's Commercial Real Estate Outlook
Owing to its proximity to Mumbai, cities in Thane, like Bhiwandi, witnessed an upsurge in demand for offices and other commercial spaces. Furthermore, this town's identity as the largest warehouse hub in Asia acts as a magnet to attract real estate investors.
Currently, several infrastructure projects in and around Bhiwandi will undoubtedly increase the demand for real estate here. The Thane Metro Line 5 (Thane-Bhiwandi-Kalyan) is nearing 65% completion and will only take a few years to be ready. In addition, there are also projects related to affordable housing and warehousing projects under development in Bhiwandi.
The ongoing project to improve commutation from Mumbai to Bhiwandi via metro will enhance the real estate business here. Cities in Thane, for instance, Bhiwandi, offer better retail facilities and community life than Mumbai. Therefore, social amenities will contribute to Bhiwandi's development in the commercial real estate market.
Commercial Real Estate vs Other Asset Classes
Let's look at the differences between commercial real estate and other asset classes regarding returns on investment.
Commercial Real Estate vs Stocks and Equity Mutual Funds
Stocks and equity mutual funds are volatile in nature. As a result, an investor can earn huge gains or face massive losses. You need to understand this marketplace to be a successful investor.
On the other hand, commercial properties offer comparatively stable returns. Therefore, investing in commercial real estate carries fewer risks than stocks and equity mutual funds.
Commercial Real Estate vs Gold
Commercial real estate is a favourable asset if you opt for long-term investments only. On the other hand, gold is suitable for both long-term and short-term investments. Gold also has higher liquidity, as buying and selling gold is easier than commercial properties. However, you can earn higher ROI by investing in commercial real estate.
Commercial Real Estate vs Bonds
Both commercial real estate and bonds are excellent sources of passive income. Finding suitable tenants for commercial properties is time-consuming. As a result, bonds have higher liquidity than commercial real estate. Bonds are also more secure. However, they cannot offer you higher returns on investment than commercial real estate.
Are you interested in investing in low-risk bonds and earning stable returns? Then, explore our home page to invest in top-rated bonds with no hidden or additional charges.
Commercial Real Estate vs Residential Real Estate
Commercial real estate is more expensive than residential real estate. As a result, the former offers better returns than the latter. However, commercial properties run at higher credit risks than residential ones due to higher prices.
The table given below compares the above asset classes based on their liquidity, volatility, risks and ticket size.
| | | | | | |
| --- | --- | --- | --- | --- | --- |
| Parameters | Commercial Real Estate | Stocks and Equity Mutual Funds | Gold | Residential Real estate | Bonds |
| Returns | High | High | Moderate | Moderate | Moderate |
| Liquidity | Low | High | High | Low | Moderate |
| Risk | Low | High | Moderate | Low | Moderate |
| Volatility | Low | High | Moderate | Low | Low |
| Ticket size | High | Varies | Varies | High | Varies |
If you want to invest in low risk bond investment please go to our website and get 9-11% fixed returns.
Steps to Invest in Commercial Real Estate in Bhiwandi
Here is how you should invest in commercial properties:
Step 1: Fix your budget and goal before investing in commercial property.
Step 2: Conduct thorough research on potential locations and sites that might flourish in future.
Step 3: Shortlist a few sites that suit your budget.
Step 4: Conduct on-site research to analyse the ground situation closely. You may also consult various real estate consultants to know the prospects for developing these sites.
Step 5: Finalise a commercial property as per your budget and investment goals.
Step 6: Check for official documents like title deed, property assessment extract, foundation certificate, encumbrance certificate etc.
Step 7: Complete the stamp duty and registration formalities to transfer the property in your name.
Final Thoughts
Bhiwandi can bring you good ROI as rental gains from warehousing, retail and office spaces. However, investments in commercial properties also come with certain risks. Therefore, consider adhering to the RERA guidelines while investing in commercial real estate in Bhiwandi.
Frequently Asked Questions (FAQs)
What is a lease structure?
A lease structure is a legal document binding the original property owner and tenant for a stipulated time. According to the lease structure, a tenant can use the property for a certain period in return for a sum of money. The lease consists of the terms and conditions that both parties must abide by for a fair business.
What things should I consider before investing in spaces for warehousing?
Before investing in commercial properties, you need to look into certain amenities. These are proper heating or cooling systems, adequate storing space, sufficient area for parking, zoning of the property and electrical capacity, amongst many more.
What is the nearest airport to Bhiwandi?
Chhatrapati Shivaji Maharaj International Airport in Mumbai is the nearest airport to Bhiwandi.
What is an encumbrance certificate?
An encumbrance Certificate is a legal document that acts as evidence of a property's ownership and liabilities. An encumbrance certificate also highlights whether a given property is free of debt.