Best way to Save Money for Children in India
9 min read • Published 24 November 2022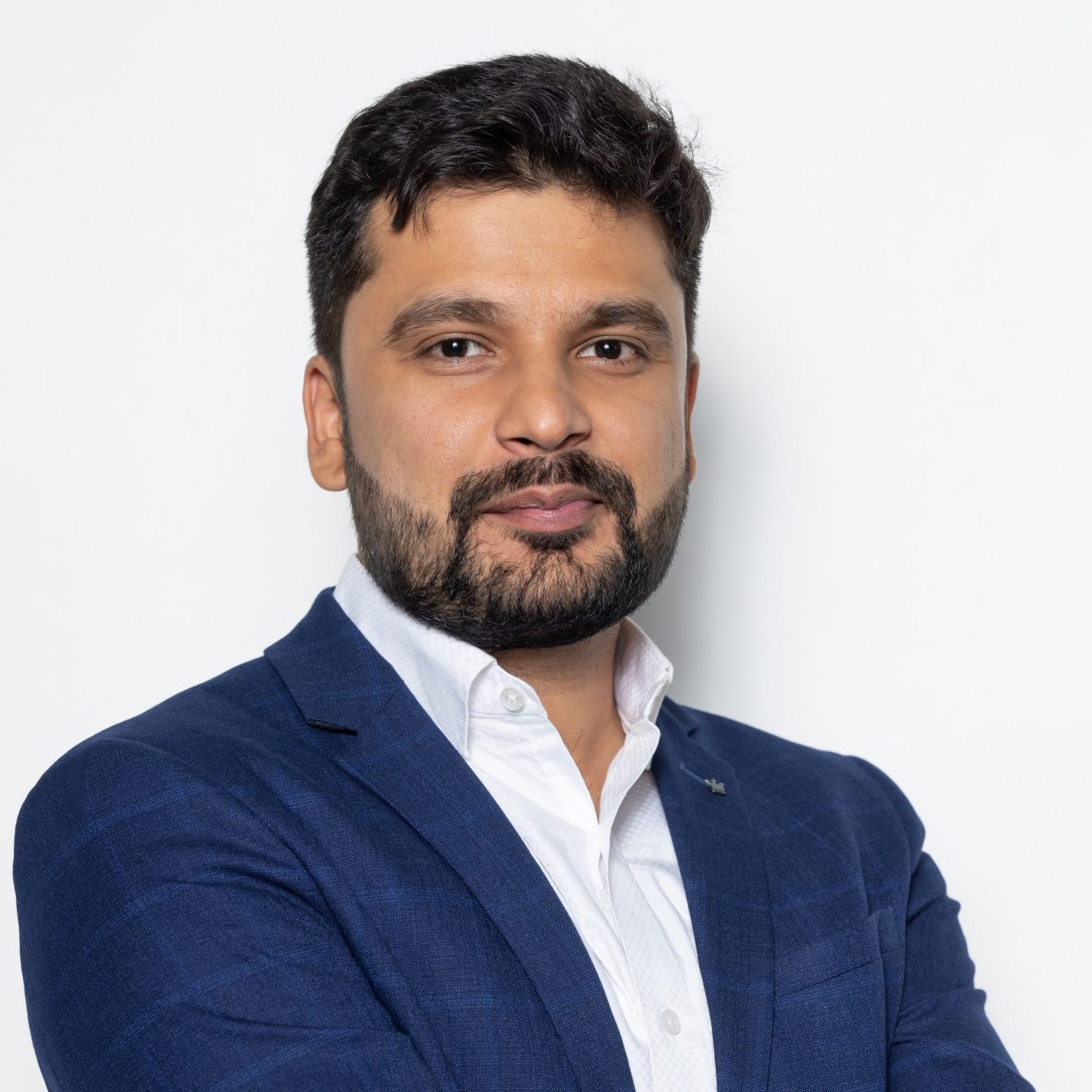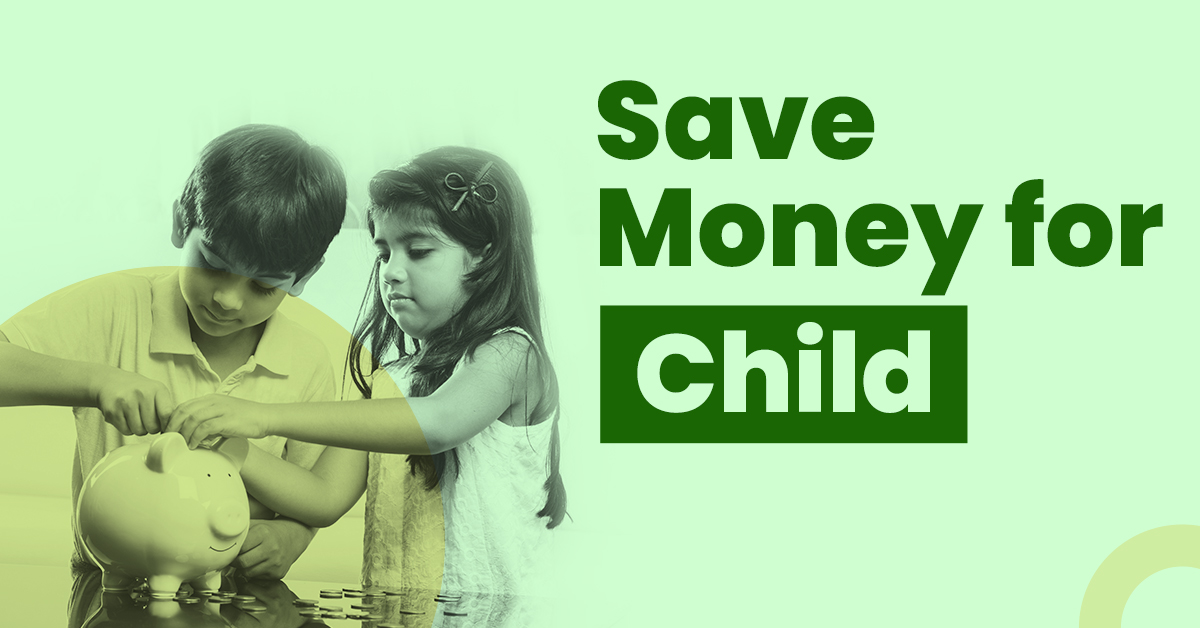 Saving for your kids' future is a responsibility that every parent must take extremely seriously. This is because financial security provides your children with the freedom to take on the world. They are confident enough to pursue their dreams with a considerable corpus of money. For parents, early financial planning enables avoiding debt, which reduces stress and anxiety.
If you look around proactively, you will find enormous possibilities of saving for your children's future. Investment options, consisting of varying risk profiles and flexible premium payments, will help you create a financial pool for your children to fall back on whenever the need arises.
In the article below, we will get to know more about the best way to save money for a child in India.
Best Ways to Save Money for Child
It will be fair to say that the previous generation had it easy. There was limited competition and reasonable fees under the investment avenues. Due to the frequency of students going abroad for higher studies, private and government-led universities have started to offer opportunities that were non-existent in the country before. With additional facilities came higher tuition; this gave rise to parents moving towards proper financial planning for their children's future.
Some of the top investments for kids have been uncovered below that will answer all your doubts about how to save money for child education in India.
Also Read: A Complete Guide on Mutual Fund Investment
Government-Led Investment Schemes
The best way to invest in a child's future education and finances is in an Indian government-led program like SSY (Sukanya Samridhdhi Yojana) and PPF (Public Provident Fund).. This is because the Government of India introduces investment schemes from time to time for the betterment of different sectors of society. Be it your child's marriage or future educational needs, early-bird investment in a low-risk avenue would benefit your kid in the coming years. If you have a girl-child, the government has several schemes for your daughter's welfare. Such plans offer a lump sum amount when the girl reaches 18 years of age. Another benefit of government-backed schemes is that the returns are tax-free as per the Income Tax Act, 1961.
Features
Government-backed investment schemes are safer and more secure in comparison to other avenues.
People looking for long-term investments and steady returns will find government-led schemes extremely suitable for them.
The risk profile for a majority of government schemes is comparatively lower than privately-owned investment companies.
Government schemes are also suitable for investors who want to diversify their portfolio by investing in different instruments.
Eligibility
The age limit for investments in government plans depends on the type of policy you choose. However, most schemes only allow 18-year-olds or above to start investments.
How to Apply
Most government-led schemes can be availed from government banks and post offices. You can avail the application form and make initial payments in person or through digital transactions.
Gold investments
When the markets are erratic, and against equity, gold always serves as the ideal protection and the best way to save money for children in India. However, to decrease the risk involved with gold storage, experts advise not to invest in it.
Over a longer period, gold has produced substantially higher returns than most asset classes. So normally, maintaining investments for 10-15 years could produce respectable gains. Of course, the drawback is that when one sells, they have to pay capital gains tax.
Features
By making regular monthly investments, parents can eventually save a significant amount.
One can invest in gold through gold mutual funds, ETFs, E-Gold or SGBs (Sovereign Gold Bonds).
If one has a girl child and some jewelry for her, they may also choose jeweler schemes, which would be beneficial in the long run.
Eligibility
Individuals, companies, joint partnerships, proprietorships, etc. are eligible to invest.
Applicants will need a duly-filled application form to submit with the documentation required by the provider.
In case the applicant is a business owner, an inventory form is required.
How to Apply
Banks and financial institutions offer gold investments. They can prove to be the best way to invest in a child's future as well. Go to the issuer's website and enquire about an application form. If you have an account in the bank, the entire process will be shortened. Fill the form and deposit the documents. Make an initial payment, and your investment will begin.
Also Read: Best Investment Plan for Child Education
Investments in Equity Mutual Funds
Deposits made to equity mutual funds are on top of the Children's Investment Plan charts. The two key justifications for the same are the availability of investment options and the extended time horizon of 10–15 years. If parents are long-term investors, mutual funds tend to offer profits unlike anything else and serve as the best way to save money for a child in India. Therefore, look no further than equity mutual funds if you intend to save money for your children's education or other similar goals. However, because equities mutual fund distributions are now taxed, the overall returns can be decreased.
Also Read: Compare Online Money Back Policies In India
Features
They are highly risky but offer equally higher returns.
They are more suitable for long-term investors.
Diversification of portfolios can help mitigate the risks associated with mutual fund investments.
Eligibility
KYC documentation of the applicant must be complete.
Applicants must have a net banking account if investing in a bank equity mutual fund.
How to Apply
Go to the company or bank's website and fill in the form relating to equity mutual fund investments. Attach the related documents such as KYC details, business details, net banking details, etc. and upload everything online. The bank or company will assess your information, and you can start investing in your preferred fund.
Investments via Recurring Deposits
Recurring deposits are a good option for parents seeking a low-risk investment strategy for their children's future. To calculate your returns, you can use the returns calculator on the Indian Post official website. This would give you an idea about your prospects with the investment.
Features
In India, both post offices and banks provide recurring deposits.
The lock-in period in RDs allows parents to plan for their child's future.
An investment on a monthly basis of ₹1000 can earn you ₹2 lakhs after ten years.
Eligibility
Minimum investment age: 10 years
People below 10 years of age need a guardian or parent to open an account for them.
How to Apply
Starting a recurring deposit can be done online or offline. One can go to the website of the bank and apply from there. In the case of a post office RD, go to your nearest post office and get an application form. Fill it up accurately and submit it with the required documentation. Make initial payments and collect the detailed paperwork.
NSC investments
The National Savings Certificate, or NSC, is the best and most reliable way to set money aside for a child's education.
Features
Five-year national saving certificates are available for purchase, and when they mature, they can be reinvested.
One can purchase a certificate for as little as INR 1000 at the current rate of interest of 7.7%.
In addition, section 80C of the Income Tax Act allows for an IT rebate on investments made up to INR 1.5 lakh annually.
Eligibility
Applicants must be Indian residents.
There is no upper age limit for NSC investments.
Minimum investment limit: ₹1000.
There is no maximum limit for investment.
How to Apply
NSCs can be bought and maintained by visiting your nearest post office. The application would be available and a list of documents would be provided to you. Fill out the form and submit it with all the documents. Make the initial payment and start investing.
Why do we need to save for a Child?
In India, parents are constantly worried about funding their children's education and the costs associated with their marriage. Parents will consider how to plan investments for their kids and how to ensure their future security even when they are not around. A few reasons why you must save for your child include:
Education costs are constantly rising. As a result, you may find it difficult to provide for your child's higher education if you don't have any savings.
Similar to education costs, medical inflation is also on the rise. In case your child gets diagnosed with a serious medical condition, you will need some funds to afford their treatment. In such a situation, your savings can provide you great relief.
Your child's marriage is another milestone that you need to prepare for. Meeting wedding expenses can be an uphill task if you are not well-prepared. This is where your savings will again prove to be a support.
Bottom Line
Parents must choose a reliable investment plan when planning to build a corpus for their children. It is important to consider all the benefits and drawbacks of all the plans before deciding which one is right for you. Also, never forget to consider potential tax liabilities before investing. Lastly, proceed with caution because safety should be the top priority. After all, you wouldn't want to lose your hard-earned money because of a wrong investment decision.
FAQs
Why should parents have a separate kids' savings plan?
The plans and schemes specific for children support parents' efforts to provide for their children's future while ensuring their protection in an emergency. In the event of a financial disaster, these plans can be used as emergency money. Parents can take a portion of their money to meet any pressing necessities.
Why is investing necessary for saving?
Investing is a successful approach to use the money and possibly increase the fortune. Parents' money may grow in value and outpace inflation if they make wise investment decisions. The power of compounding and the trade-off between risk and return is the main reasons investment has higher growth potential.
Why is it necessary to invest the money sooner for children?
The beginning gives early investors the chance to take greater risks and increase their chances of earning better returns since they have more time to recover from poor choices without having an impact on their long-term financial objectives. In addition, investors can use compounding, or interest earned on interest, to their advantage.
Investment or saving: Which is preferable?
Savings accounts have a lower potential for return than investing, but investing carries risk, particularly over shorter periods. So it would generally be wiser to leave the money in a savings account if parents are saving funds for a short-term purpose and need to extract them soon.