Best Thematic PSU Mutual Funds to Invest in 2022
6 min read • Updated 7 January 2023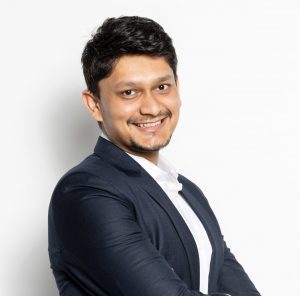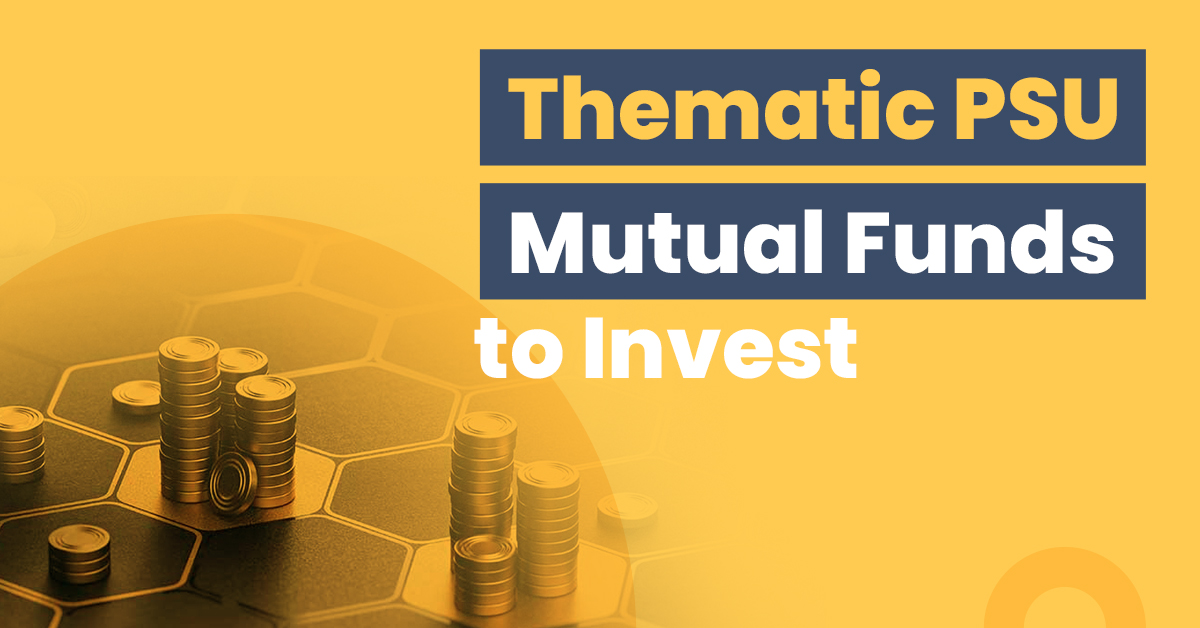 There are various investment schemes to diversify your portfolio, as Asset Management Companies (AMC) have developed plans according to your financial objectives and risk tolerance level. One of the most popular schemes among them is Thematic PSU mutual funds. This article will explain everything about PSU mutual funds and top-performing funds that have beaten the industry benchmark over a longer period.
PSU schemes are ideal for investors who want exposure to public sector enterprises. These funds allocate their assets to various government-backed societies, banks, trusts, etc.
| | | |
| --- | --- | --- |
| Fund Name | Inception Date | Annualised returns since inception (%) |
| Aditya Birla Sun Life PSU Equity Fund – Direct Plan – Growth | December 30, 2019 | 22.43 |
| Invesco India PSU Equity Fund – Direct Plan – Growth | Actual – November 18, 2009Direct Plan – January 1, 2013 | 13.33 |
| SBI PSU Fund – Direct Plan – Growth | Actual – July 7, 2010Direct – January 1, 2013 | 7.45 |
*As of November 25, 2022 (we must use latest data)
What Are Thematic PSU Mutual Funds?
Thematic public sector undertakings fund or PSU fund are the mutual funds that pool money from investors, and invest in the securities of state-owned enterprises, and diversify your portfolio across the various public sector companies.
PSU funds do not solely invest in a single industry. Instead, they invest in a variety of companies that are related to the public sector. Therefore, investing in PSU mutual funds means your portfolio is diversified across industries but thematically focused on PSUs.
Therefore, as the name suggests, thematic public sector undertaking (PSU) mutual funds primarily invest in equity shares of government-backed companies. Therefore, investing in such funds will expose you to a diversified portfolio that includes top-performing PSUs across different sectors. You can diversify your portfolio according to your risk appetite and financial goal you want to achieve.
How Do Thematic PSU Mutual Funds Work?
As per the Securities and Exchange Board of India's (SEBI) guidelines, thematic PSU funds have to invest at least 80% of their assets in equity-oriented instruments of public sector undertakings. The rest can be invested in other assets as approved by SEBI. Thematic PSU funds primarily focus on companies that are related to the PSU theme, irrespective of the sector or capitalisation.
Who Should Invest in Thematic PSU Mutual Funds?
Thematic mutual funds might be a great option if you want exposure to a well-diversified portfolio of public sector enterprises from various industries. You get the benefits of diversification and the potential to get maximum returns. Also, if you are a risk-averse individual, consider investing in PSU companies, as they are safer than other themes/sectors.
Benefits of Investing in Thematic PSU Mutual Funds
Mentioned below are benefits that can be obtained by investing in thematic PSU mutual funds:
Investing in thematic PSU mutual funds will give you a diversified portfolio that includes PSU stocks from different sectors.
If you are interested in investing for the long term, investing in these funds might help you earn high returns.
By investing in these funds, you get an opportunity to earn benchmark-beating returns on long-run investments.
Things to Consider Before Investing in Thematic PSU Mutual Funds
Here are some factors that you should consider before investing in a thematic PSU mutual fund:
Investment horizon: As these funds only concentrate their portfolio on a particular theme, it naturally becomes risky. If you want to lower this risk to a great extent, an investment horizon of at least 5 years is necessary.
Risk capacity: As these funds have a high concentration risk, you must be ready to take risks. However, because the government supports the business by giving funds to them, there is minimal credit risk involved.
Diversification: These funds invest exclusively in securities of government-owned companies. Therefore, if you are looking forward to diversifying your portfolio only in terms of sectors and market capitalisation, you should explore other options.
Market Risk: The value of the invested corpus might decrease over time due to adverse market conditions or a sudden stock price drop. It possesses market risk, which can make your investments highly volatile. Staying invested for longer can give you better returns because of compounding effects.
Taxation of Thematic PSU Mutual Funds
As thematic PSU mutual funds invest most of their assets into equities of public sector undertakings, the taxation on these funds is similar to equity funds.
If you redeem the units of a thematic PSU fund within one year, it is considered short-term capital gains (STCG). The tax on STCG is at 15%, irrespective of whichever tax slab you belong to.
However, if you hold your units for a year or more, such gains will be considered long-term capital gains (LTCG) if you hold your units for a year or more. LTCG of up to ₹1 lakh is tax-exempt; LTCG of above ₹1 lakh is taxed at 10% without any indexation benefit.
Other than this, if you earn any dividends from a PSU thematic mutual fund scheme, they will be added to your overall income and taxed as per your tax slab if such an income exceeds ₹5,000.
Final Thoughts
Investing in mutual fund schemes could be the best way to start your investment journey. PSU funds are safe enough to invest in as the government backs these companies. However, it is still subject to market risks so, do your research before investing in any mutual funds. Moreover, the macroeconomic situation can affect your investment in many ways.
Frequently Asked Questions (FAQs)
How to invest in Thematic-PSU Funds?
You can invest in thematic PSU mutual funds through the AMC (Asset Management Company) website or via a broker website.Once you register on their platform, you must  provide your details to complete KYC verification. Then you can go to the mutual fund section and choose the thematic PSU fund  you want to invest in. Then,  enter the amount that you wish to invest and confirm the purchase.
What is the difference between sectoral and thematic funds?
Sectoral funds only invest in entities belonging to a particular sector like IT, pharma, defence, etc. On the other hand, thematic funds invest in companies across different sectors that match the theme that the fund is centred on like PSU, it doesn't matter which industry the company belongs to; your fund manager will invest only in the company that is backed by the state.
What are the different types of thematic funds?
Every thematic fund has a set theme based on which the corpus is invested in companies that fit that theme. Currently, there are thematic funds around themes like PSU, energy, consumption, etc.
What are public sector undertakings?
Public sector undertakings are entities in which the Government holds a stake of 51% or more. Such businesses or corporations are owned by central or state governments. Some examples of PSUs include Central Public Sector Enterprises, Public Sector Banks, State Level Enterprises, etc.