Account Opening Form for a Trading Account – How Does it Work?
7 min read • Updated 16 January 2023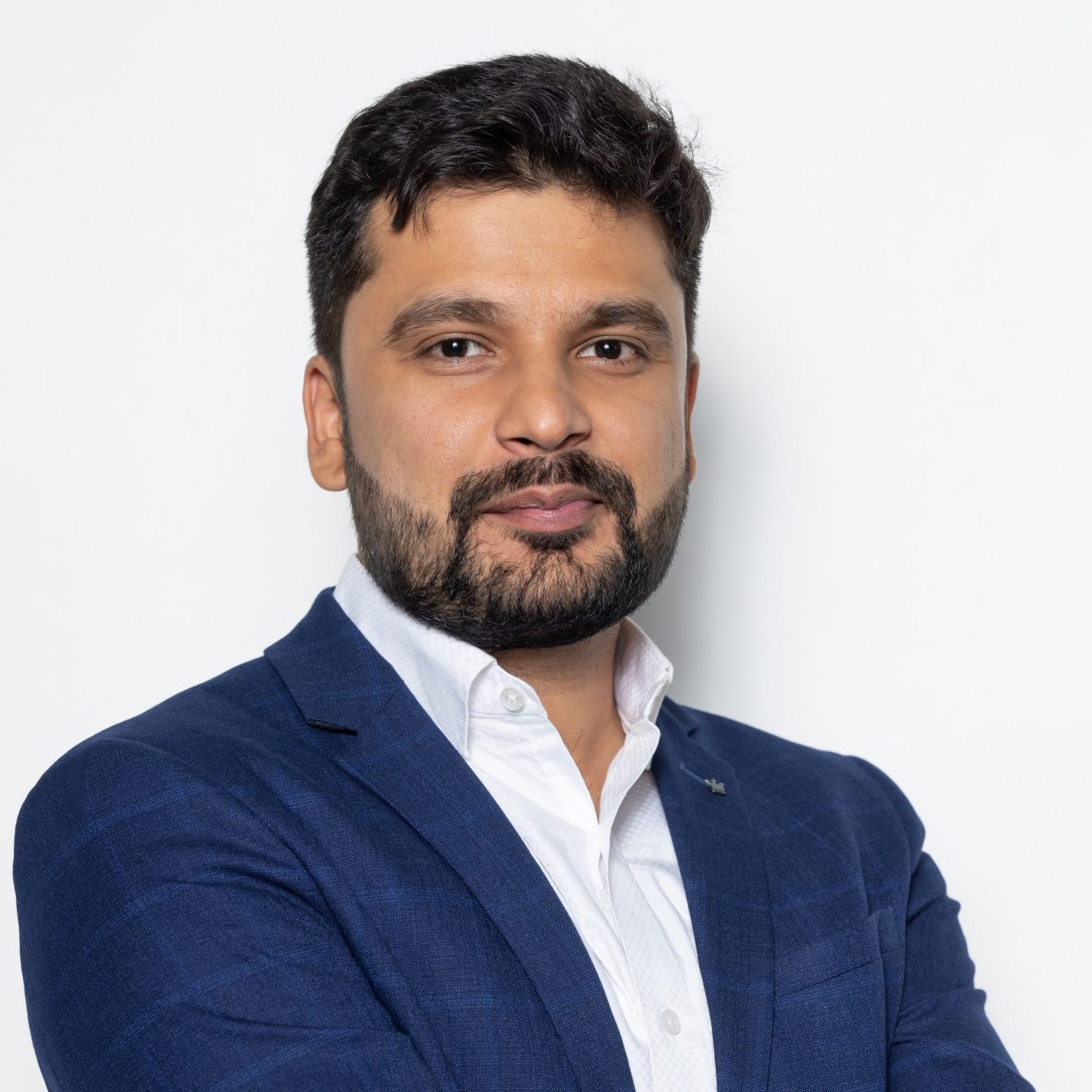 A trading account can be opened both online by uploading documents and in the traditional offline method by sending physical forms and documents via courier. So, if u have extra savings which u want to invest in market, please read below to learn the steps to open a trading account.
Let's discuss the account opening form for a trading account in detail.
What is a Trading Account?
A trading account is an interface that helps you to buy and sell shares. It is an account that one opens with a brokerage firm and is linked to a bank account for taking liquid cash and facilitating transactions. There are no restrictions on the specific number of accounts one can hold; enabling individuals to have multiple.
A business or an individual can opt for a trading account to carry out trade that involves buying and selling financial instruments like stocks, commodities, futures, options, and derivatives.
Previously, stock exchanges functioned through the open outcry system. However, after adopting the electronic system, buyers and sellers are opening trading accounts with stock market brokers and thus do not have to be physically present. The brokers trade on their behalf using a unique trading ID to perform online transactions.
What are the Particulars of a Trading Account Form?
A new investor needs to register with a stock broker through which the trading will take place on the exchange. The investor needs to fill out two forms for opening a trading account. One is the Know Your Client (KYC) form for providing basic information and another is the Account Opening Form which asks for details of various services and charges that will apply to a new trader.
The account opening form has two types of documentation requirements; among which some are mandatory. These include rights and obligations of stock brokers and investors, Uniform Risk Disclosure Document, do's and don'ts for trading on exchange, stock broker policies and procedures and tariff sheet.
On the other hand, the optional documents include running account authorisation, power of attorney, electronic contract note declaration, consent for electronic communication, and receiving alerts via email/SMS. These voluntary documents are submitted if the investor is opting for additional services.
When you view a trading account opening form, you can see sections like:
Bank account details
Trading preference in which you need to select the segment in which you would like to trade, whether cash, F&O, currency derivatives, or commodity derivative and sign against the selected segment 
Dealing through sub-brokers or authorised persons or other stock brokers
Choosing standing instruction, delivery instruction slip, email id etc.
Disclosing the past actions or proceeding
Providing details of the introducer who is introducing you to stock broker and their signature
You should go through all the documents as well as understand the charges and tariffs applicable and clarify and verify before submitting above mentioned declaration
Nominate a person who can claim the securities in unfortunate circumstances like your death
Then comes client declaration for an open interest position
Next is consent to instruction to maintain running account, which is voluntary
Consent for electronic contract note declaration, which is voluntary
Then is power of attorney as per equity which is voluntary and gives a right to the broker to handle the client's shares
Next comes brokerage plans for trading account
Finally, you get to provide equity brokerage details
Also Read: Is Demat Account Required for Mutual Fund in India?
Documents Required for Opening a Trading Account
The procedure for opening a trading account is similar to the Demat account registration method and can be done both online and offline. For the online procedure, you will require scanned copies of all the documents.
While, for the offline traditional paper process, it will include both account opening and KYC forms. You need to print them out, fill in all required fields, and affix two self-attested passport-size photos, self-attested documents and a cancelled cheque for linking your bank account. After completing, send the form along with the personal documents to your brokerage firm.
Documents that you will require for opening a trading account fall into 5 categories. They are:
Mandatory documents like PAN Card and photographs
Proof of Identity (PAN mandatory)
Voter Card
Aadhaar Card
Passport
Driving licence
Any other valid identity issued by the State or Central government
Voter Card
Driving license
Aadhaar Card
Ration Card
Passport
Bank passbook or bank account statement
Utility bills such as electric or gas bill
Proof of Income (if you choose to trade in derivatives -F&O/currency/commodity)
Passport
Latest salary slips or Form 16 in case a salaried person
Bank account statement for the last 6 months
Copy of net worth certificate issued by Chartered Accountant
Statement of Demat holdings
Proof of Bank Account (anyone)
Bank passbook with IFSC code
Cancelled cheque with the name of investor above the sign here section
If you are unable to provide the original versions of these documents for verification, then submitting self-attested copies will also do. Other than this, there are a set of Officially Valid Documents (OVDs), which include:
Passport
Voter Card
Driving licence
Proof of possession of Aadhaar number
Job card issued by MGNREGA duly signed by an officer of the State Government
Any other document notified by the Central Government in consultation with SEBI
A letter containing the name and address issued by the National Population Register
In case the OVDs submitted do not contain updated address then you can utilise the deemed OVDs like utility bills not older than 2 months, municipal or property tax receipt pension or family pension payment order if it contains address, letter of allotment of accommodation from employers which is issued by PSUs, government department, statutory or regulatory bodies etc.
Also Read: Importance of Adding a Nominee to Your Demat Account
Charges for Opening a Trading Account
There are mainly three types of charges that brokers levy on trading accounts. They are:
Trading Account Opening Charge: This is the amount the brokerage firm charges when you want to open your trading account.
Annual Maintenance Fee: You will need to pay this fee to keep your account working and ensure consistent service delivery. A number of brokers simplify this process by clubbing it with the Demat account fees.
Transaction Fee: A brokerage firm charges you on the basis of the number of transactions that you conduct, either as per the value or the number of stocks you trade. More the number of transactions, the greater the fee.
Final Words
There are many brokers who offer trading account opening facilities. You can analyse their services and choose the broker that suits you. In case your mobile number is not linked with your Aadhaar number, you can open a trading account traditionally by sending physical forms and documents to your brokerage firm. Alternatively, in case your Aadhaar number is linked to your phone number, you can opt for the paperless account opening process.
Frequently Asked Question
Is there a provision to submit trading account opening documents online?
Yes, there are provisions for submitting documents online if you choose the Aadhaar card-based authentication of trading accounts. Your Aadhaar card should be linked to your mobile number, and the online interface of the broker will pick up your information automatically from the UIDAI Aadhaar card database. This is known as eKYC.
What is the procedure for checking the trading account balance?
You can check your trading account balance by logging into your trading account through the online trading app. By going to the Fund's Available section, you can check the margin available in the form of cash and stocks in your trading account. You can also call your broker's helpdesk or customer care and check the account balance after authenticating yourself.
How does a trading account work?
When you want to buy shares, you place the order through a trading account. Then the transaction goes for processing in a stock exchange, and after execution, the necessary number of shares gets credited to your Demat account, and the proportionate sum is deducted from your bank account.
Do trading accounts have access to multiple exchanges?
Yes, you may find multiple exchanges like the Bombay Stock Exchange, National Stock Exchange, Multi Commodity Exchange and Nation Commodity and Derivatives Exchange and access these via your trading account.