Zero Down Payment Bike Loan: Benefits, Features and Interest Rates
9 min read • Published 27 February 2023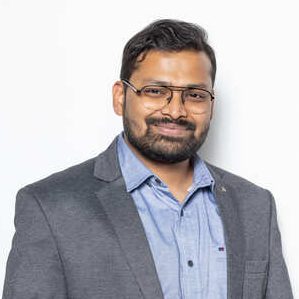 The current pandemic situation in India has made the personal commute a necessity. Whether travelling to your office as a professional or going to college to pursue your higher education, having a personal vehicle helps you efficiently travel between two points and is a major benefit.
However, along with this necessity, the pandemic has brought about a financial strain on many of us. In these testing times, arranging for a down payment for a two-wheeler might be difficult. However, there is a way around it and it is known as a zero down payment bike loan..
Most individuals are looking to buy a two-wheeler opt for commuter bikes in India. Two-wheelers can be priced anywhere between ₹40,000 and a whopping ₹4 lakh to ₹5 lakh. Besides, young adults and adventure-seekers go for cruiser bikes, sports bikes, or tour bikes, which can cost around ₹2-6 lakh. Consequently, depending on your inclination and requirements, you might have to spend a substantial amount while investing in a two-wheeler. Considering this can be a little expensive, 75% of forthcoming bike owners in the country go for two-wheeler loans to finance their purchases.
You can approach non-banking financial companies (NBFCs), banks, and captive finance companies to benefit from a two-wheeler loan. Generally, lenders offer 65-90% of the on-road price for the two-wheeler as the loan amount. But specific lenders – mainly the NBFCs – provide up to 100% funding of the two-wheeler's on-road price. This price also funds other fees such as Regional Transport Office (RTO) and insurance premium expenses, so you won't have to spend even one extra penny from your pocket.
What Do You Mean By "Down Payment" on a Loan"?
Whenever you make a high-value purchase, like a two-wheeler, house, or car, you must make certain payments upfront. Regarding two-wheelers, various lenders have considerable margins – usually around 15 – 30% of the bike's on-road price – that the potential bike owner needs to pay upfront. This is called a down payment. To put it in simple terms, it is the difference between the bike's pricing and the loan amount that the lender approves. Generally, the higher the price of the two-wheeler, the greater will be the down payment. However, this also depends upon the loan eligibility of the individual.
For example, if you purchase a two-wheeler, the price of which is ₹2 lakh, and the lender covers 85% of the on-road price, you must pay the remaining 15% as down payment. This comes to ₹30,000.
What is a Zero Down Payment Bike Loan?
Specific lenders cover the two-wheeler's entire cost, which includes the registration fees, insurance premium costs etc. In such scenarios, you don't have to worry about arranging additional funds. This is a "zero down payment" bike loan, as you will not have to make any down payment. Once you pay a nominal processing fee, you can avail the loan covering the vehicle's on-road cost.
What are the Features and Perks of a Zero Down Payment Loan?
● 100% Financing – When you avail a zero down payment bike loan, you don't have to worry about paying anything upfront. The loan amount will cover the total cost of your two-wheeler. Some lenders often cover processing charges too in the loan amount.
● Convenient EMIs – You can pay back the loan in bite-sized monthly installments. Furthermore, the repayment period ranges from 12 months to 60 months. You can make use of a two-wheeler loan calculator to check the most convenient EMI amount and tenure based on your repayment capacity.
● Pay Only the Processing Fees – While availing a zero down payment bike loan, you only have to pay a nominal processing fee. However, some lenders often cover processing charges too in the loan amount.
● Documentation – You must provide essential KYC documents, which include your ID, address proof, and employment or salary proof.
● Nominal Interest Rate – The interest rate is minimal and usually ranges between 6.85% to 28.35%.
● Significant Loan Amount – You can also access an impressive loan amount, which can be based on the eligibility. However, that depends on an individual's credit worthiness also.
Why Should You Opt for Such a Loan In the First Place?
A bike or a scooter is one of the most suitable means of transport, irrespective of your age group. It is much more economical than buying a car and efficiently serves the motive of a relaxed and fast commute. Getting a zero down payment two-wheeler loan provides you the financial flexibility of owning this asset without compromising on your present financial goals.
Depending upon your credit score and where you are getting the loan from, the interest rates can be decided, which may lower your Equated Monthly Instalment (EMI) amount. You can also decide on a comfortable tenure to pay the loan back.
Getting a loan to make a purchase and paying it back responsibly reflects well on your credit score.
Eligibility Criteria for Availing a Zero Down Payment Bike Loan
Before applying for a zero-down payment bike loan, you must check the eligibility criteria. The standard measures must abide by the following:
● Age – You should be a major, i.e., at least 21 years old (18 for specific lenders) and at most 65 years by the end of the loan period.
● Credit Score – Most finances demand applicants to have a decent credit profile and a minimum credit score of 700 and above.
● Income – You should be earning a minimum ₹12,000 to 15,000 in hand per month. However, this may vary from lender to lender.
● Employment Status – You should either be a salaried worker or self-employed. You should also mandatorily have a work experience of at least one year.
● Residence – You should reside in the same city for at least one year.
Documentation Required for Zero Down Payment Bike Loan
Here are the documents required for a zero bike loan down payment.
Identity proof (such as an Aadhaar card, Voter ID card, ration card, passport, driving licence, or PAN card).
Proof of residence (rent agreement, passport, Aadhaar card, utility bills, passport, Voter ID card, or ration card).
Income proof for the salaried person (salary slips for the last three months, bank account statement for at least 6 months, and ITR).
Income proof for the self-employed individuals (Bank statement, current ITR and audited financial statements).
Calculating Repayment Terms After Getting a Zero Down Payment Bike Loan
Before applying for a zero down payment bike loan, you should use the two-wheeler loan calculator, which you can easily find online. It helps to calculate the repayment terms and applicable EMI on the loan. You can then find and compare the preferred loan amount, reasonable interest rate, and repayment period combination and apply for the two-wheeler loan accordingly. Changing the repayment period and the interest rate variables will give you different EMI amounts. You should select the loan related terms and conditions carefully.
How to Apply for a Zero Down Payment Bike Loan?
Several money-lending institutions offer up to 100% funding of the vehicle's on-road price. Once you find the perfect lending entity that offers you the best terms, you can apply for the bike loan in the following way. Depending on the lender, here is a list of documents that you will need while applying for a zero down payment bike loan:
A document that verifies your identity, such as a passport, voter identification card, driver's licence, or Permanent Account Number (PAN) card.
Documentation of residence, such as utility bills, Aadhaar cards, or the like.
Documentation proving the existence of an income, such as statements from a bank account, income tax returns (ITR), or a salary certificate for private limited companies.
The lender requires documentation relating to "Know Your Customer," or KYC.
Charges and Interest for Applying a 100% Financed Loan
Documentation charges vary from state to state. Each state has different documentation rules. The maximum grant can be 2% of the loan amount. These are the costs for filing and preparing several pieces of paper work.
Interest is charged on the loan amount. Lenders charge a floating or fixed interest rate from the borrower on the loan amount. Based on the lending policies the interest rate keeps changing, and lenders compete by offering a lower rate to attract the customers.
Foreclosing charges are charges that the lender imposes on the borrower. This penalty is charged if the borrower wants to prepay the loan before maturity. Rate of foreclosure charges varies from lender to lender.
Stamp duty charges are official charges as determined by the respective state governments. The charges vary across states.
Conclusion
Borrowers of a fully-funded bike loan do not need to come up with any down payment. Everyone who wants a bike but can't afford a large upfront cost may still apply, which is a nice perk. Applying for a loan with no money down is a breeze. You may go online and choose any reputable lender; their websites will have all the details you need about getting a loan with 100% financing. A borrower may get a good idea of their monthly payment depending on the loan's term, interest rate, and principal amount with a loan calculator. You may obtain a bike without spending any of your own money if you apply for financing.
Frequently Asked Questions (FAQs)
I'm looking to get a high-end motorcycle. Can I use the financing option that requires no initial payment from me to make the purchase?
Not only will the bank approve your request for a loan for a two-wheeler if you fulfil the qualifying conditions and have a good credit score, but they will also most likely finance the entire cost of the superbike. This is because you will have a healthy credit score.
Is it necessary to submit Know Your Customer (KYC) paperwork to acquire a bike loan with no initial payment required?
If you want a bike loan with no initial payment required, you must provide your KYC documentation.
Can I refinance my motorbike loan to someone else?
The great majority of loan providers do make it easy to transfer your loan. To discuss the process of transferring a loan for a two-wheeler, you will need to get in touch with a representative of the lending organisation.