When Will FD Interest Rates Increase in India?
6 min read • Published 17 November 2022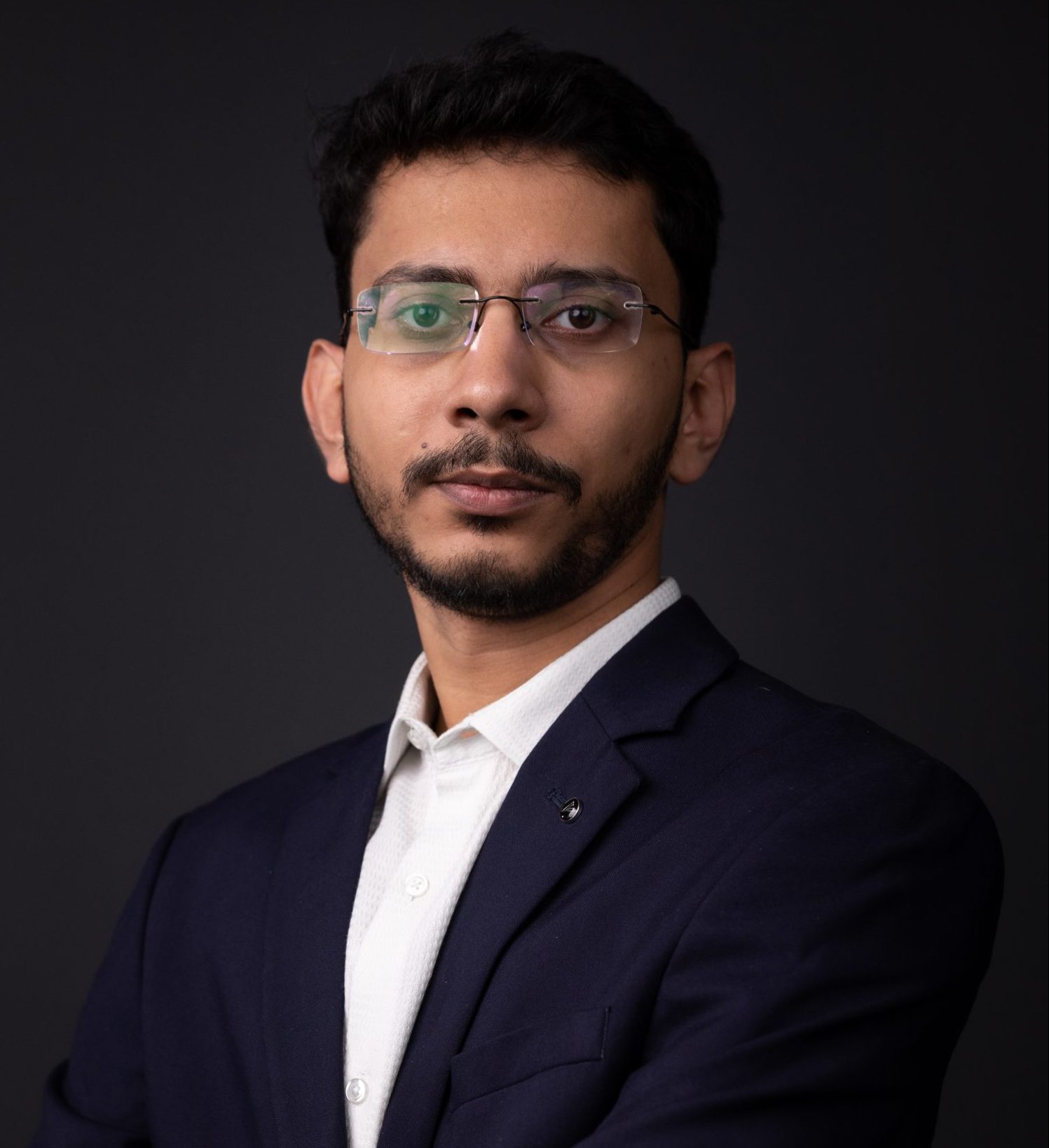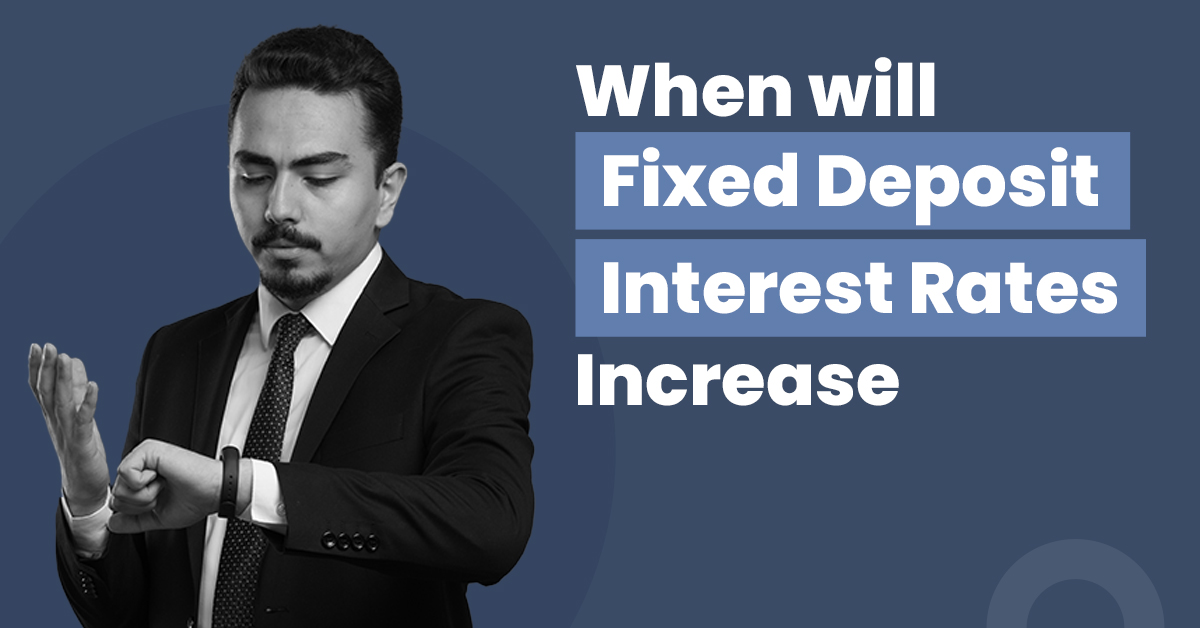 Fixed deposits have been one of the most sought-after investment options in India for a long time. The conservative nature of the scheme is the main reason for its popularity since most Indians are averse to risky investment options. Even investors with high-risk appetite allocate a certain portion of their portfolio to FDs due to their safety and liquidity.
A recent survey conducted by SEBI revealed that even today only a limited array of people invest in equity and equity-based instruments. The same study depicts that less than 1% of people invest in equities in rural areas. FD provides a negligible risk yet decent investment avenue for these investors who tend to stay away from equities.
But before you invest in any scheme, it is mandatory to ensure you have a clear idea about its return potential. When it comes to FD, there is no risk of market fluctuations, and the profit solely comes from the interest your corpus generates. But do you ever wonder why FD interest rates keep changing and when will FD interest rates increase in India? Let us learn more through this article.
Also Read: FD Interest Rates: All You Need to Know
FD Interest Rates are Increasing
Fixed deposits offer you a fixed interest rate for the entirety of the deposit's tenure. This rate is often different for different banks and NBFCs.
FD interest rates are majorly dependent on an indicator called repo rate.
Repo rate is the rate at which the Reserve Bank of India lends to different banks. The central bank hikes these rates when they need to control inflation or restrict money supply in the economy. An increase in the rate of interest would mean that a bank will have to pay more for the funds it borrows from RBI. To maintain their profitability under such circumstances, banks, in turn, increase the lending interest rates levied to the general public and businesses. Further, when the repo rates rise, banks and financial institutions hike FD rates to attract depositors. Hence, repo rate changes are directly linked to an increase in your FD rates.
Recently, the Reserve Bank of India has hiked the repo rate to counter inflation. The idea is to limit the liquidity in the economy to bring down the rising inflation. This invariably means that the FD rates increase as well. Currently, the repo rate is 5.90%. To get better clarity, below are the historical data on repo rates.
| | | |
| --- | --- | --- |
| Effective Date | Repo Rate | %Change |
| 30 September 2022 | 5.90% | 0.50% (increase) |
| 5 August 2022 | 5.40% | 0.50% (increase) |
| 8 June 2022 | 4.90% | 0.50% (increase) |
| May 2022 | 4.40% | 0.40% (increase) |
| 09 Oct 2020 | 4.00% | 0.00% (no change) |
| 06 Aug 2020 | 4.00% | 0.00% (no change) |
| 22 May 2020 | 4.00% | 0.40% (decrease) |
| 27 March 2020 | 4.40% | 0.75% (decrease) |
| 6 February 2020 | 5.15% | 0.25% (decrease) |
| 07 August 2019 | 5.40% | 0.35% (decrease) |
| 06 June 2019 | 5.75% | 0.25% (decrease) |
| 04 April 2019 | 6.00% | 0.25% (decrease) |
| 07 February 2019 | 6.25% | 0.25% (decrease) |
| 01 August 2018 | 6.50% | 0.25% (increase) |
| 06 June 2018 | 6.25% | 0.25% (increase) |
| 02 August 2017 | 6.00% | 0.25% (decrease) |
| 04 October 2016 | 6.25% | 0.25% (decrease) |
| 05 April 2016 | 6.50% | 0.25% (decrease) |
| 29 September 2015 | 6.75% | 0.50% |
Also Read: Experience financial growth with unmatched Bajaj Finance FD Rates
List of Banks that Increased FD Interest Rate
Let us see how the banks have hiked the interest rates in response to the repo rate hike.
State Bank of India
With effect from October 22, 2022 SBI hiked the interest rates on FD schemes below ₹2 crore. Deposits with tenures from 7 days up to 10 years will enjoy rates ranging from 3.00% to 6.10%. For senior citizens, the range is 3.50% to 6.90%.
Punjab National Bank
The latest change in FD rate increase by PNB is applicable to the deposits of less than ₹2 crores. The effective interest rate for tenure from 7 days up to 10 years is 3.50% to 6.10% The bank offers a maximum of 6.90% for senior citizens as well as super-seniors. The new rates are effective as of October 26, 2022.
Union Bank of India
From October 17th 2022, Union Bank of India is offering a rate of 3.00% to 6.7% on FDs with a value of less than ₹2 crores, with maturities ranging from 7 days to 10 years.
Axis Bank
Axis bank has revised its FD rates with effect from October 21, 2022. On FDs below ₹2 crores, the bank is offering an interest rate between 3.5% and 6.1%. Senior citizens are entitled to a slightly better rate of interest on the FDs, ranging between 3.5% to 6.85%.
IndusInd bank
Starting October 18, 2022, IndusInd fixed deposits with tenures ranging from 7 days to 10 years will attract an interest rate between 3.50% and 6.75% for regular FDs and between 4.25% to 7.50% for senior citizen FDs.
Federal Bank
As per the latest updates on the Federal Bank official website, the revised rates on Fixed Deposits will be effective from October 23, 2022, and apply to deposits below ₹2 crores. The current rates for fixed deposits with maturities between 7 days to 10 years will range between 3.00% to 6.00% for the general public. On the other hand, senior citizens will enjoy rates spanning between 3.50% to 6.65%.
Also Read: How to retire at the age of 40 in India?
Final Thoughts
Repo rates play a crucial role in fuelling the rise of FD rates. Hence, a hike in repo rates is critical in determining whether there would be an indicative future increase in the FD interest rates in India. Remember, it is beneficial to invest when the rates are high, as your FD will carry this same rate throughout its tenure. So, keep a tab on the latest updates and choose your investment period accordingly.
FAQs
When will FD interest rates increase in India in future?
The last time most banks announced an FD rate increase was when the repo rate increased. However, there isn't a 100% guarantee that with repo rate hikes, FD rates will increase too by a certain per cent. At the end of the day, the final decision lies with the individual banks. 
Does FD interest rate hike apply to current FDs?
You will be able to enjoy the increased FD interest rates when you renew or start a new FD. However, if you have an ongoing FD, the hike in interest rate by the same bank with whom your account is registered will have no impact on your deposit.
Is FD a good investment?
FDs could be a good investment choice for you, depending on the type of investor you are. For example, if you are a conservative investor, FD may suit you as it gives fixed interest rates and comes with a negligible risk. Additionally, you get an insurance coverage of INR 5 lacs for your FD with each bank in case the particular bank becomes insolvent.  However, FDs may not be the best option if you want to accelerate your capital aggressively. The wise idea is to choose according to your risk appetite.