When Should You Buy Your First House?
13 min read • Updated 9 January 2023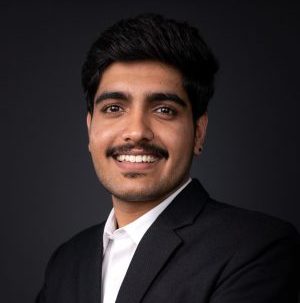 Buying your own house is a big step in life both financially and emotionally. Getting your first house is a crucial move towards a financially strong future. The comfort of ownership and the safety of a roof over your family's head cannot be overstated.
However, before making such a life-changing decision, it is important to take into consideration everything from the cost of purchase and risks to the right time to purchase. Understanding these factors will ensure that you do not regret the decision to become a homeowner. So keep reading ahead for all you want to know about your first home purchase.
What Is the Importance of Buying Your First House?
Buying your first house is a crucial life goal and it has several advantages to your financial plan and lifestyle. The points mentioned below are a few reasons why you should own a house in your name:
Buying your own home makes you the owner of an independent property. You get the freedom to make any changes to the property at your will without the objection of a landlord or any other authority. In addition, it gives you the right to use the house for any purpose without any agreement with a lease owner or building association.
Buying your first house will give you a profitable long term asset you can hold on to. A house is one of the most profitable assets to own for a lifetime. Other than being your home, it is also an asset that will keep growing in value. Moreover, you can rent out your property in case you are not occupying it.
Staying in a rented home or a leased property comes with uncertainty. Despite agreements and clauses, a rented property can be taken away from you under certain circumstances. However, in the case of owned property, you will have certainty for life. No other person can take it away from you unless you sell it yourself.
If you opt for a home loan to buy your first house, you can save a significant amount of tax. The Government of India allows investors with an active home loan to avail various tax deductions of up to ₹3.5 lakh per financial year. This is the total tax benefit under Section 80C and Section 24B of the Income Tax Act.
Even if you buy your house on a loan, eventually you will get your capital back as you are the owner of the property. However, for a rented house, the rent you pay is an expense as it will never return to you.
In addition, you can choose what amenities you want in your house based on your needs. This will save a lot of money for you.
If you plan to take a loan in the future for your business or any other purpose, you can keep your house as a mortgage and get a hefty loan with the least hassle.
What Is the Right Time to Buy Your First House?
You can buy your first home at any point in your life if you have the budget. It is not practical to find the perfect age to invest in a house. However, each stage in your life will give you different advantages along with its challenges. To understand the right time to buy your first house, consider the benefits and obstacles and align them with your financial goals.
If you plan to buy at this age, it will give you a long time to settle your loan and benefit from long-term appreciation in value. It will also keep you financially disciplined as you need to pay off your loan amount regularly.
However, at this stage in life, your financial backup will likely be shallow and you should not invest in a property unless you have a surplus budget for emergencies. You need to have a backup for at least 8-10 months in case you face a job loss or similar situations.
Besides, it is also challenging to gather a substantial down payment value at such an age and this will increase the EMI or tenure. However, if you have a stable financial situation and a strong financial plan, you can consider buying your first house when you are a young adult.
This time in your life is a practical age to buy your first house. You will most likely have a decent salary and a hefty budget to buy a house. You have a sufficient deadline for your retirement, which will give you time to pay EMIs. If you invest in your first house at this stage in your life, you do not need to exhaust all your savings unlike at a younger stage.
However, your requirement for different features in your house will probably be more expensive now, as you will have an expanding family and other needs. In addition, you will also need to consider other big expenses like children's education, family medical insurance, emergency funds, etc.
It is important to remember that if you want to make it easy to purchase a house at this age, your planning should be implemented from a younger stage in life.
Later Stage (41 Years and Above)
Many people consider buying a house at this stage in life as they have hefty life savings and most expenses like children's education has been taken care of. However, it is important to understand that at this age you are closer to your retirement. Hence, investing in a house can compromise other financial plans like retirement planning and medical funds.
In addition, banks are hesitant to offer a long term loan and hence, your monthly interest payments will be considerably higher. However, if you plan to invest your savings and not opt for a loan, you can buy your first home at this stage.
You can buy your first house from 21 years of age till the age you die, but it is important to have a financial plan and diversify your savings in other investments so that you can pay off your loan.
How to Buy Your First House in India?
If you do not have experience in the real estate sector, buying your first house can be challenging. Follow the steps given below to buy your first house:
Step 1: Decide Your Budget
When you decide to buy your own house, fix a budget for it before you do anything else. The real estate market is vast and has properties ranging from ₹5 lakh to upwards of ₹10 crore. If you do not fix a budget, it will be difficult to find a suitable property for you.
Step 2: Prepare a Requirement List
Once you have a budget, quickly list down all your requirements like location, property type, number of floors, amenities, design, etc. This will give clarity to your process.
Step 3: Conduct Market Research
For any type of long term investment, it is most important to do adequate research and understand all aspects of the investment. Similarly while buying your first house you should thoroughly research the market rates, risks, value of the location, rules and regulations, etc. Once you do your research, you will be aware of all factors that you need to consider.
Once you are ready to hunt houses, you need to look for a good broker or agent to guide you to pick the best available option for your first house.
Reputable agents have good sources and properties to offer. They are market experts and hence they can help you find a house that best suits your needs. However, you must be careful while selecting a broker as a wrong choice can harm you financially.
Step 5: Select Your Property
Visit the shortlisted properties with your real estate agent and select a property that serves your requirements and budget. An on-site visit will give you a good idea about the physical state of the property, the quality of construction, etc. Always check multiple options before selecting one property.
Step 6: Conduct Due Diligence
Check the authenticity of all papers of your selected house from the dealer and also verify all details from an official government source. Ensure it is a credible trade before you finalise the property.
Once you are ready to purchase your property, check for a loan provider that offers the best terms and apply for a home loan.
Step 8: Registration and Payment
Once the seller is fully paid, complete the registration process and pay all additional charges like stamp duty. Finally, clear your payments and pay a commission to your agent.
What Are the Things to Consider Before Buying a House in India?
Buying a house for the first time is a long term financial commitment; hence, you should be careful what you invest in. Consider the points given below before buying your first house.
One of the most important factors to consider while buying a house is safety. Your first house is not just a property but a home for your family. Hence, you should ensure that your house is located away from hazardous areas like industry belts, and sewage plants. In addition, also check for safety measures and access to emergency services from your property.
It is not easy to get a loan for all properties. Before you finalise your purchase, check if the loan eligibility for your property suits your budget and needs. Getting a quick loan makes the process easier for you. That is why it is important to choose a property in a prime location as banks easily approve a loan for it.
As your first house is a valuable asset for you, you need to check its resale value as it will affect your return in the future. A newly constructed home near a prime locality with high-quality amenities will quickly appreciate in value. Hence, they carry high resale value.
It is very essential to check if a developer and the property are registered under RERA or not. All legitimate properties must be registered under RERA. This ensures that the builder/developer follows all RERA guidelines and in the case of any fraud/malpractices, you can take legal action. You should not invest in a property if it is not registered with RERA.
Post Possession Maintenance
Before you buy a house ensure you are aware of the maintenance and other such recurring charges that you will need to pay once you are the owner. Such charges can affect your financial plan if it is not considered earlier.
Expenses like registration charges, stamp duty and title deeds increase your investment cost and can be an issue for you if you are not aware of such charges. Thus, it is important to consider them before you buy your house.
If you plan to settle with your family in a new house, one of the most significant points to consider is its connectivity to your workplace and essential services like hospitals, schools, airports and railway stations. Connectivity and daily transit options are very important for you. It is not only convenient but also cost-effective if your connectivity is good.
People often put up a section of their house or the entire property for rent. It offers good passive income and earns you a buyback on your house. However, only properties in prime locations fetch high rental income due to their demand. It is also important to remember that rental properties carry additional expenses for repairs and maintenance.
What Is RERA in India?
The Real Estate Regulatory Authority (RERA) is a government body in India formed under the Real Estate Regulatory Authority Act, 2016. As its name suggests, RERA is a dedicated regulatory body which is created to monitor and govern all real estate-related activities and their participants in India. Under RERA, there are independent state bodies under the respective state governments and all RERA bodies are bound under the RERA Act.
As per the RERA Act, all states must have a functioning RERA body and all lands, properties, sellers, owners and brokers must be registered under respective state RERAs. Its objective is to ensure fair trade practices in the real estate sector and keep records of developers, real estate agents and real estate projects.
In addition, it safeguards the interest of homebuyers by providing them with a platform to stay informed about fair rates as per market standards and enforcing clauses to protect them from fraud and other threats.
RERA demands sellers and developers regularly update the progress of under-construction properties for ease of access to investors and penalises home developers who fail to deliver their promised progress as per confirmed deadlines.
If you are planning to buy your first home, visit the website of your state RERA and verify all details of your selected house before you finalise a deal.
Final Word
Before you buy a house for the first time, it is important to do your proper research and verify all documents from RERA. The real estate market is vast and hence, you should have a clear plan before you start exploring a house. A house is not just an asset but your own home; it allows you to enjoy the quality of being your owner and provides a safe shelter over your family's head.
Frequently Asked Questions
Is it better to rent or own a house?
Practically you cannot compare renting and buying a house, as both have their pros and cons, suitable for different people. Buying a house is a cost-effective investment in the long run whereas renting a house is a recurring expense. Buying offers you full ownership of the property, whereas renting is suitable if you do not want to stay in one place for a long time.
What is the average cost of buying a house in India?
India is divided into different types of cities based on their cost of living. Some cities have very high living standards whereas some cities are extremely affordable. Thus, it is difficult to identify an effective average rate for a house.
However, an approximate value of a 2 BHK flat in India is ₹5,500 per square foot. Flats in India mostly range between ₹5 lakh to ₹1 crore and can cost above that as well.
Which state in India has not implemented RERA?
All state and union territories have notified their RERA bodies in the state as per guidelines. However, Nagaland is yet to implement its RERA body, although the process is in progress in Nagaland.
What is the brokerage rate for real estate in India?
In India, the usual brokerage rate charged by individual brokers is 2% of the final property value. However, it may be different for different areas and you need to check the market trends for brokerage in your area.