What Types of Benefits Do Credit Cards Provide?
5 min read • Published 21 March 2023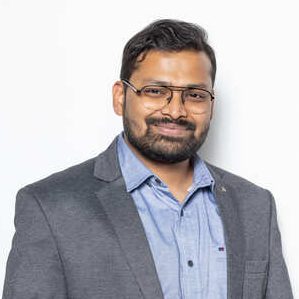 These days, when you go to a departmental store or a restaurant, you will likely not pay with cash. Instead, you can simply flip out a plastic card to pay. For many people, this is a credit card. It is a financial tool that lets you make cashless transactions on credit.
Besides making it easy for you to make payments, credit cards provide a range of benefits like discounts, cashbacks and reward points. That is one of the reasons why credit cards have become one of the most popular mediums of payment globally.
The following sections will cover the benefits and reward types of credit cards.
Benefits of Using Credit Cards
Here are some of the significant advantages of using a credit card:
It is very easy to apply for a credit card. You can apply via both online and offline means after fulfilling basic eligibility criteria. Thus, most people can apply for a credit card. Furthermore, it does not have a very elaborate documentation procedure, which is another major advantage when applying for a credit card.
You can pay for a high-end product or an expensive flight using a credit card and opt for an EMI. Thus, it will not burden your savings directly. You can repay the EMI amount over a period of 3 to 36 months, depending on the issuer's terms and conditions.
Accepted Almost Everywhere
Whether you are using them in retail stores, restaurants or gas stations in the country, almost every seller in India with a card reader can process credit card transactions. It is one of the most widely accepted modes of payment in the world, and Indians can use their domestic credit cards for international transactions.
One of the most popular benefits of credit cards is that they come with a lot of discounts and rewards over a range of products and services. You also get reward points on certain credit card transactions. These reward points can fetch you further discounts, cashbacks and other rewards.
Travel and Accident Insurance
Some credit card companies offer complimentary insurance, namely, travel insurance and personal accident insurance policies. You can get these benefits without applying for them separately or paying premiums.
You might also be eligible for a loan against your credit card. This is an unsecured pre-approved loan. The maximum loan amount is dependent on the credit limit of your card.
You can also withdraw advance cash by using your credit card from an ATM. This is highly beneficial during an emergency. You should be aware of the interest rate levied on it.
Types of Rewards Available from Credit Cards
Different types of credit cards come with different types of rewards for cardholders. Here are some of the different types of benefits that you can avail from a credit card:
Welcome Rewards
All credit cards have various welcome benefits. These might include reward points and cashbacks on your first transaction. Apart from that, co-branded credit cards often have a welcome offer of a complimentary subscription to a particular platform like Amazon Prime, Zomato Pro or Gaana Plus or many others. Similarly, travel credit cards often come with a welcome offer of customary flight tickets for their customers.
Cashback Rewards
By using a credit card, you can avail reward points and cashbacks that they offer. They also might offer discounts on various services. There are also some cards which offer other privileges like access to OTT platforms, complimentary lounge access at airports and several other such benefits.
Travel Rewards
With a credit card, you can get travel benefits. Several credit cards nowadays provide exclusive benefits for frequent travellers. It includes complimentary lounge access at airports, complimentary flight tickets, complimentary railway lounge access, discounts on flight and hotel bookings and other benefits.
Movie and Dining Rewards
Credit cards also provide movie and dining benefits. With such cards, you might get complimentary movie tickets on Inox, PVR or BookMyShow. Some cards also give discounts on movie ticket bookings.
You can also get dining benefits with your credit card. Some credit cards offer discounts in thousands of participant restaurants. A few credit cards also offer memberships for food delivery applications like Zomato Pro and Swiggy One.
Credit Card Eligibility
These are some of the eligibility criteria to apply for a credit card:
You have to be an Indian citizen.
Usually, applicants need to be above the age of 18 years.
You must be either a salaried professional or must be self-employed.
Having a fixed mode of income is necessary.
You must have a good credit score (generally above 700).
Final Words
Due to the numerous benefits of using a credit card, it has become one of the most pervasive modes of transaction across the world. Not only can you get short-term credit from your credit card, but you can also get a host of other benefits, which includes travel benefits, fuel waiver, instant loan and insurance.
However, before applying for a credit card, always check the annual fees and other charges involved with it.
Frequently Asked Questions
What are the documents required to apply for a credit card?
To get a credit card, you are generally required to submit an ID proof, an address proof and an income proof.
What is a fuel credit card?
Fuel credit cards reduce your transportation costs. These cards help you in availing fuel surcharge waivers. This helps you reduce your fuel expenses substantially.
Will I be eligible for a credit card if I am not a professional?
Yes, you can get a credit card if you are not a professional. However, you must have a regular cash inflow of a substantial amount in your bank account to be eligible for a credit card. Apart from that, you will also need to satisfy all the other credit card eligibility criteria.