What Is the Supertrend Indicator and How to Use It?
6 min read • Published 28 March 2023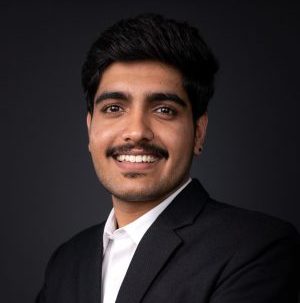 Intraday traders use different technical analysis tools like moving averages, Relative Strength Index, Bollinger Band, Fibonacci Retracement, Stochastic Oscillator, and Supertrend indicator.
These technical indicators make it easier for traders to predict the market and enter or exit trades profitably. A supertrend indicator is a simple indicator used to check ongoing market trends. Developed by Oliver Seban, it helps investors spot buy or sell signals with precision.
Continue scrolling to learn more about this technical indicator and how to use it.
Supertrend Indicator: How Does it Work?
Supertrend indicator gets plotted on stock price charts for investors to see a current market trend. It shows the direction of price movement in a market that is following any particular path.
A Supertrend indicator is based on the wave principle and is used to predict price movements. It is constructed from two parameters, period and multiplier. By monitoring this indicator, investors can easily identify buy and sell signals for a specific security.
When the prices are on a decreasing trend, you will find a red line marks it. A green line is used as prices start to take an upward trend. Thus, you can easily find support and resistance levels that are likely to be broken and gains that can be made by buying at support levels and selling at resistance levels.
The Supertrend indicator can be used for daily, hourly, or weekly charts, making it useful for any trader. It works well in trending markets but tends to give false signals in volatile markets. Therefore, traders use this indicator along with other indicators like MACD, RSI, Parabolic SAR, etc.
Supertrend Indicator: Parameters and Formula
For its calculation, the Supertrend indicator uses the Average True Range (ATR). ATR is calculated as the average difference between a security's highest and lowest prices in a particular period. For example, if a share's price moves between 150 and 160 during trading hours, the true range will amount to 10. ATR is the average value of this true range over a given time.
The Supertrend indicator works on mainly two parameters:
Periods: Traders usually use 10 (number of days) as the Average True Range.
Multiplier: A multiplier is a value through which the ATR would be multiplied. The default multiplier used is 3.
Supertrend is calculated using two formulas depending on whether it is a bullish or bearish trend.
For the Supertrend Lower line (bullish trend indicated with green line), the formula used is:
(High + Low) / 2 – multiplier x ATR
For Supertrend Upperline (bearish trend indicated with red line), the formula used is:
(High + Low) / 2 + multiplier x ATR
Supertrend Indicator: How to Use It?
The Supertrend indicator is plotted either over or below the closing price which signals a buy or a sell. The indicator turns green or red, depending on whether the market is bullish or bearish for a security.
When the indicator slips below the closing price, it indicates a buy signal as the indicator changes to green. When the Supertrend indicator closes above the price, it changes into red, thus generating a sell signal. The buy or sell signal generated is called the crossover point.
For example, when the colour green indicates a buy signal and the prices are dripping towards the indicator, you can enter into a long position at this level, which will double up as a support level. Similarly, when the indicator is red, denoting a sell signal, price points that are nearing or touching the indicator will act as levels of resistance.
The Supertrend indicator offers support and resistance levels for traders to enter into and exit trades in a profitable manner. Apart from that, it also provides the necessary signals for setting stop losses.
You can set the stop loss below the green line if you have gone long. On the other hand, if you plan to take a short position, then you can hold on until the prices drop below the red line level.
Swing traders and position holders can use longer timeframes, The lowest timeframe that you can use is a 15-minute chart. You can also use this indicator on multiple timeframes, wherein you can place it on a larger timeframe and then go down to a lower timeframe and use it for entry and exit signals.
Initially, the primary use of the Supertrend indicator was made by traders in the commodity market. However, later on, due to its precision that takes into account the volatility factor in prices, it became a popular medium of analysis for other asset classes. Now, it is used for equities, futures and foreign exchange markets.
Supertrend Indicators: Pros and Cons
Supertrend indicators have their own set of advantages and disadvantages.
Pros
Some of the major advantages of the Supertrend indicator are:
.
It is also very easy to use and simple to understand.
This indicator helps intraday traders immensely to make faster decisions.
It can be used in any timeframe.
It can be used in consonance with other indicators.
This indicator makes it easy for traders to identify buy and sell securities at a profit and keep engaged in a trending market for a long time.
Cons
However, the Supertrend indicator also carries several disadvantages some of which are:
This indicator is not useful in all situations. It works best in a trending market. Thus, it is best only for short-term technical analysis.
It is ineffective in a choppy or flat market.
It is considered by many as a lagging indicator.
Supertrend indicator uses only two parameters in its analysis, ATR and multiplier. Hence, it may not be sufficient for a trader to use it to predict the market direction under several conditions with precision .
Final Words
A Supertrend indicator is a very simple and easy-to-understand indicator that can make precise predictions regarding whether the market will be bullish or bearish. It helps intraday traders make profitable entry and exit into trading options. Using a Supertrend indicator, traders can identify and sell signals based on the overall trends.
Frequently Asked Questions
Is a Supertrend indicator accurate?
No technical indicator is completely accurate, and this applies to the Supertrend indicator. It often generates false signals in a sideways market. However, such anomalous signals are quite less in this indicator compared to the other indicators.
Who invented the Supertrend indicator?
Oliver Seban invented the Supertrend indicator. He created this to help traders identify buy and sell signals as well as the degree of price volatility.
What are the various Supertrend strategies?
Most strategies used for normal trends are used with the Supertrend indicator. One of the commonest is the use of a simple Supertrend crossover strategy. Traders also use several Supertrend indicators with different parameters and enter trades at a price above all Supertrends.
How can I deal with false signals generated by a Supertrend indicator?
It is a good idea to avoid using this indicator in extremely volatile markets as false signals are often generated. You should also wait patiently for 1 or 2 days for a signal confirmation from a Supertrend indicator. This indicator works best when used by an experienced trader who uses other technical indicators with it.