What is the ideal tenure for your personal loan? Here's All You Need to Know
5 min read • Updated 12 May 2023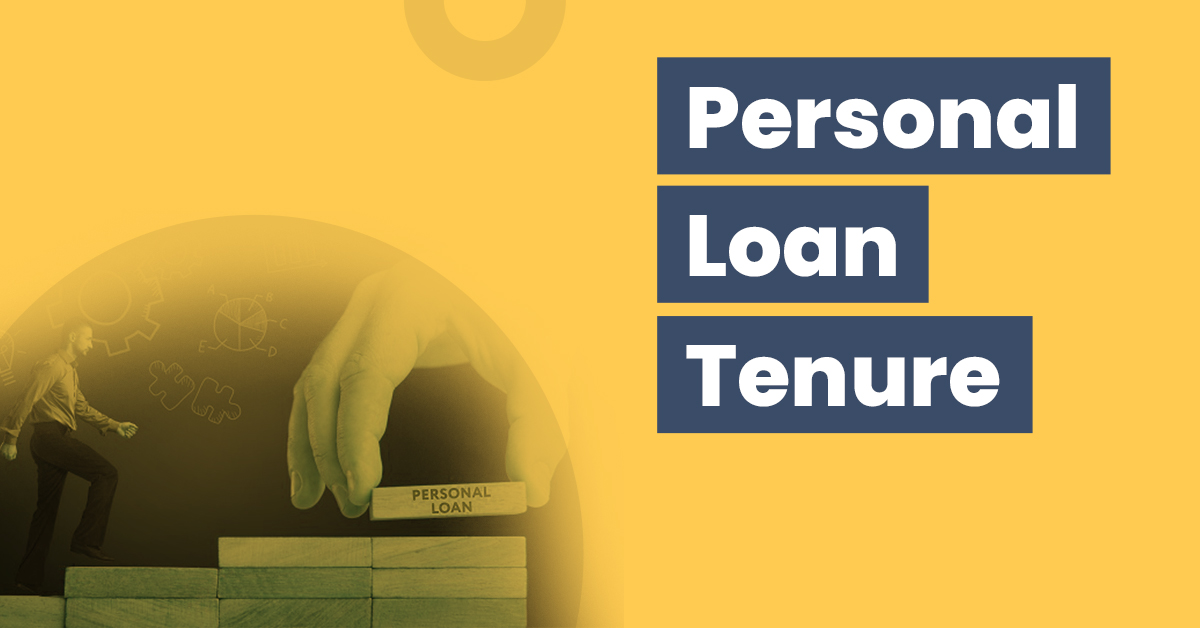 A personal loan helps cover expenses during an emergency, wedding, business requirement, or any other purpose. It is an unsecured loan and does not require any collateral. The borrower can utilise the fund for any purpose without any restriction. Hence, these loans come at higher interest rates than other types.
Banks, Non-Banking Financial Companies (NBFCs), and fintech companies offer personal loans with different interest rates and tenure ranges. This ends up confusing a lot of borrowers. Therefore, understanding the minimum and maximum tenure of a personal loan is essential before applying for it. Selecting the right tenure will enable you to pay your EMIs comfortably.
If you are applying for a personal loan for the first time, read on to learn more about understanding personal loan tenure and choosing the best tenure for your loan.
What is a Personal Loan Tenure?
Personal loan tenure is the repayment duration, starting from the loan disbursement until the last EMI payment. For example, If your loan was disbursed on 10th January 2020 and you paid the last EMI on 10th January 2023, your loan tenure is 3 years. This tenure varies from lender to lender.
Every lender offers a range of tenure, starting from minimum repayment tenure to maximum repayment tenure, and you can choose a tenure in which you agree to repay the loan amount in full.
Minimum Loan Tenure
It is the minimum duration in which you can repay the loan. It is generally between 6 months to 12 months. Remember that the lender charges a high-interest rate to compensate for a smaller loan duration; thus, a short loan tenure has higher EMIs. Short loan tenure is advisable only if you have a high monthly income and the loan amount is also not big.
Maximum Loan Tenure – The maximum tenure for a personal loan depends on the lender. Commonly, it is upto 60 months. The interest rates are lower for a longer tenure, and the borrower can repay the loan in lower EMIs. If the loan amount is larger, longer tenure is advisable, considering other financial obligations of the borrower.
Parameters to Consider While Selecting a Personal Loan Tenure
Most lenders offer a minimum and a maximum tenure to repay a personal loan. After understanding what a minimum and a maximum loan tenure are, let us discuss some important parameters that affect your loan tenure and can help you make an informed decision.
Monthly Earning
Your monthly income is the most crucial parameter in deciding the loan tenure. After deducting your monthly expenses from your earnings, the amount you get will be utilised towards EMI payment. Also, note that your Debt-to-Income (DTI) ratio should be less than 50%. So choose a tenure according to your repayment capacity. If you have a high income, a short tenure is good but if you have a low income, go for a longer tenure.
Existing Financial Obligations
In addition to your regular monthly expenses, consider your existing obligations, such as debts or payments towards your investments. Your loan tenure should be such that no other financial obligation is affected. So, select the maximum tenure in case you have existing financial obligations so that you can pay the loan EMIs without any financial stress.
Interest Rates
The interest rate of a personal loan also depends on your credit score. A poor credit score attracts high-interest rates. If you are getting a loan at a high-interest rate, it is better to choose a long tenure to get a lower interest rate. It also improves your credit score. On the other hand, with a good credit score, you can get a short tenure at a low-interest rate.
Loan Amount
Your personal loan tenure also depends on the loan amount. For a small loan amount, a shorter tenure is better than a long tenure, which may put an additional interest burden. Similarly, for a bigger loan amount, choose a longer repayment tenure.
Importance of Selecting the Right Tenure for Your Personal Loan
Selecting the right tenure will help you get the maximum benefit from your loan and help you repay without burdening your finances. The right tenure will help you avoid additional interest costs and the uninterrupted payment of EMIs, resulting in a better credit score.
To find the right tenure, use a Personal Loan EMI Calculator. It is an effective online tool for calculating accurate EMI value for the loan amount you are seeking. It will help you find the exact EMI value for a specific tenure. You can modify the tenure to find the most suitable EMI amount.
Conclusion
Many lenders these days offer flexible loan tenure, where you can choose your loan tenure, and if you want, you can prepay the loan before the tenure completes on payment of a prepayment penalty. Analyse the loan tenure options well to decide on a tenure. The above-listed parameters will help you select the right tenure.
Frequently Asked Questions
Can I repay the full loan amount before the loan tenure completes?
Yes, you can repay the loan before the tenure completes. Note that there are prepayment charges applicable as per the lender's policy. Calculate how much it will cost you to prepay and then decide.
Can I get a personal loan for a tenure of more than 5 years?
Yes, some select lenders offer a personal loan tenure of more than 5 years.
Can I increase the tenure of my personal loan?
Yes, you can increase the tenure by submitting a written application to the lender. The application should mention the reason for increasing the tenure. Another way to increase the tenure is to transfer your personal loan balance to another lender and opt for a longer tenure.
What is Pre-closure?
If a borrower wishes to pay the entire outstanding loan amount at once before the tenure, it is referred to as a Pre-closure. After a pre-closure, no EMIs are pending. There are pre-closure charges applicable as per the lender's policy.