What Is the Business Model of Banks?
7 min read • Updated 9 July 2023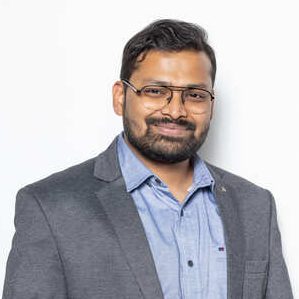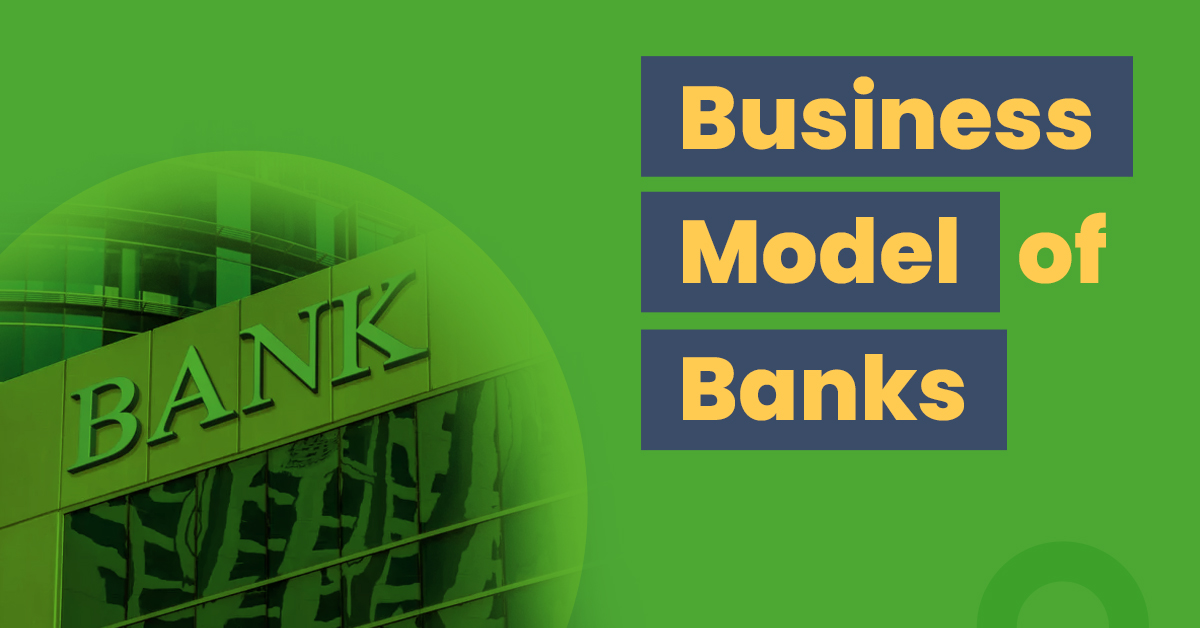 You must clearly understand their business model if you intend to invest in the banking sector. It will help you know how they work, their financial activities, earnings, liabilities, etc. Knowing banks' business models will also give you a comprehensible picture of the risks and economic opportunities of investing in them.
What Is the Business Model of Banks?
Unlike manufacturing or similar industries, the business model in the banking sector deals with only capital – be it in physical or intangible form.
The banks' products (financial services they offer) act as both their assets and liabilities. For example, savings accounts and fixed deposits, one of their major products, come in the list of liabilities since they need to pay interest to their customers. However, when they offer funds from these deposits as loans, all their disbursed credit comes in the list of assets.
Banks provide loans at a significantly higher interest rate than what they pay their customers for holding savings and FD accounts. This way, they earn profit from the market. The Reserve Bank of India (RBI) plays a vital role in the banking system by being its regulator and providing the funds necessary for banks' operations.
In this scenario, their total 'Interest Income' = (Interest gained from loans – Interest paid to customers for their deposits).
Nevertheless, banks' business model is broader than this, and you need to consider several other products and financial activities.
Products Offered by Banks. First, banks offer different types of loans, such as:
Home loans
Personal loans
Auto loans
Business loans
Credit cards
Besides loans and savings accounts, the products that banks offer are as follows:
Fixed deposit accounts
Individual retirement accounts
Recurring deposit accounts
Current accounts
Money market accounts
Certificates of Deposits (CD)
Following are the several services bank provide to create their income opportunities:
Insurance scheme distribution
Money orders
Foreign exchange services
Investment in mutual funds
Treasury operations
Wealth management solution for clients
How Do Banks Earn Money?
According to the bank's business model, they earn money by
Interest gained from borrowers.
One of the most significant assets of banks is their loans. Banks provide a wide variety of loans to their customers, including both secured and unsecured credit. All these loans come with a certain interest rate their customers must pay through their periodical instalments.
The profits a bank earns depend on the interest rate spread, the difference between interest received for loans and interest paid for deposits.
Fees and charges for financial activities
Apart from the interest rate, individual customers are subjected to additional charges, such as processing fees, documentation charges, minimum balance charges, penalties for non-repayment, etc. Customers must also pay an annual maintenance charge for all accounts, cards, services, etc., from their respective banks.
All these charges generate a significant amount of revenue for these financial institutions.
Additional investments in the real estate sector, government bonds, securities, gold and debentures also acquire a significant space in the banking models for income. Additionally, many banks have AMCs as subsidiaries which operate mutual funds. Banks earn money from commissions and expense ratios on these investments.
Liabilities or Outflow of Cash Flow for Banks
You will not get a holistic picture of the banking business model without counting liabilities. Here are some financial obligations that banks need to bear:
Banks offer a certain interest rate against the capital individuals put into their savings accounts and various deposits. Although these accounts are liabilities, they help banks obtain the necessary funds, which they can distribute through loans and other investments. This way, they leverage their liabilities to create income opportunities for themselves.
Nevertheless, customers can withdraw their deposits anytime they prefer. This is why as prescribed by the RBI, banks also need to hold some of their deposits as cash reserves to fulfil requests for withdrawals.
Due to the highly capital-intensive business model, they also need additional liquidity to manage their short-term needs. The RBI helps them with the capital and charges a nominal repo rate on the extended amount.
What Is a Repo and Reverse Repo Rate?
The RBI lets commercial banks borrow capital at a repo rate as decided by the RBI only. , like Treasury Bills and government bonds. These short-term loans come with certain tenure within which banks must repay their debts.
The RBI also absorbs money from the market by borrowing from financial institutions at a reverse repo rate. So, banks can also earn interest at the reverse repo rate by depositing money with the RBI.
Liquidity Obligations for Banks
In this regard, you need to know that banks cannot invest all their capital because they must maintain liquidity in the form of a Cash Reserve Ratio (CRR) and Statutory Liquidity Ratio (SLR). It helps them avoid circumstances that may lead to liquidity issues and insolvency.
The cash reserve ratio is a certain percentage of banks' total deposits that they must keep with RBI in the form of cash. Banks cannot use this amount for commercial purposes or to earn. The RBI also does not pay any interest on this CRR.
Its primary purpose is to maintain liquid money so banks can easily tackle emergency liquidity shortages during solvency-related crises.
The RBI also mandates that commercial banks put a certain percentage of the total deposits in certain investments. As per the SLR mandate, banks must maintain reserves in government securities, gold and cash. They can earn returns on these liquid assets.
All banks must maintain the prescribed CLR and SLR for their deposits as per the rates set by the RBI from time to time.
Business Model of Digital Banking
The digital mode of operation is emerging as one of the bank's most popular customer-centric business models. It helps customers access financial services more quickly through mobile apps or websites. You may need to know the advantages of this new banking model:
Cost-effective business operations: The digital mode reduces the cost of operation to a large extent. As a result, they can reduce their expenses and increase their net profit.
Agility in delivering services: Customers can get their necessary financial services much quicker in the digital business model of banks. For example, they can apply for loans and manage their savings accounts efficiently from mobile apps or websites of their chosen banks anytime.
It also enhances customer loyalty, thereby increasing banks' profit-earning opportunities. In addition, banks gain a competitive advantage in the market by establishing digital existence.
Also Read: Best Banking Mutual Funds to Invest in 2022
Final Words
Interest and charges are significant aspects of a bank's business model, and these help financial institutions earn profit. Banks leverage the capital deposited by their customers to create income opportunities. Utilising this pooled capital, they extend credit facilities to customers facing financial shortages or other purposes.
Frequently Asked Questions
What are the different types of banks in India?
You can find various kinds of banks in India, as mentioned below:
Central bank
Cooperative banks
Commercial banks
Local Area Banks (LAB)
Regional Rural Banks (RRB)
Specialised banks
Payment banks
Small finance banks
All of these banks have their different set of commercial purposes and regulatory requirements.
What are public-sector and private-sector banks?
Banks are classified as public or private according to the percentage of government ownership. In a public sector bank, the government holds more than or equal to 50% of its total shares, whereas, in a private sector bank, the majority of the share belongs to promoters.
What is a payment bank?
Payment banks are RBI-registered financial institutions with a demand deposit facility of up to Rs. 1 lakh. They can provide you with debit cards and limitless mobile transaction facilities. However, they are not allowed to provide loans or issue credit cards.