Pradhan Mantri Jan Dhan Yojana: Details, Eligibility, and Benefits.
8 min read • Published 8 December 2022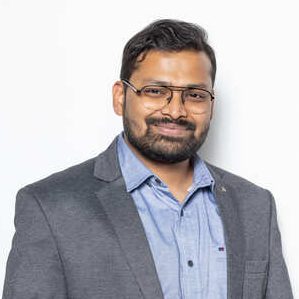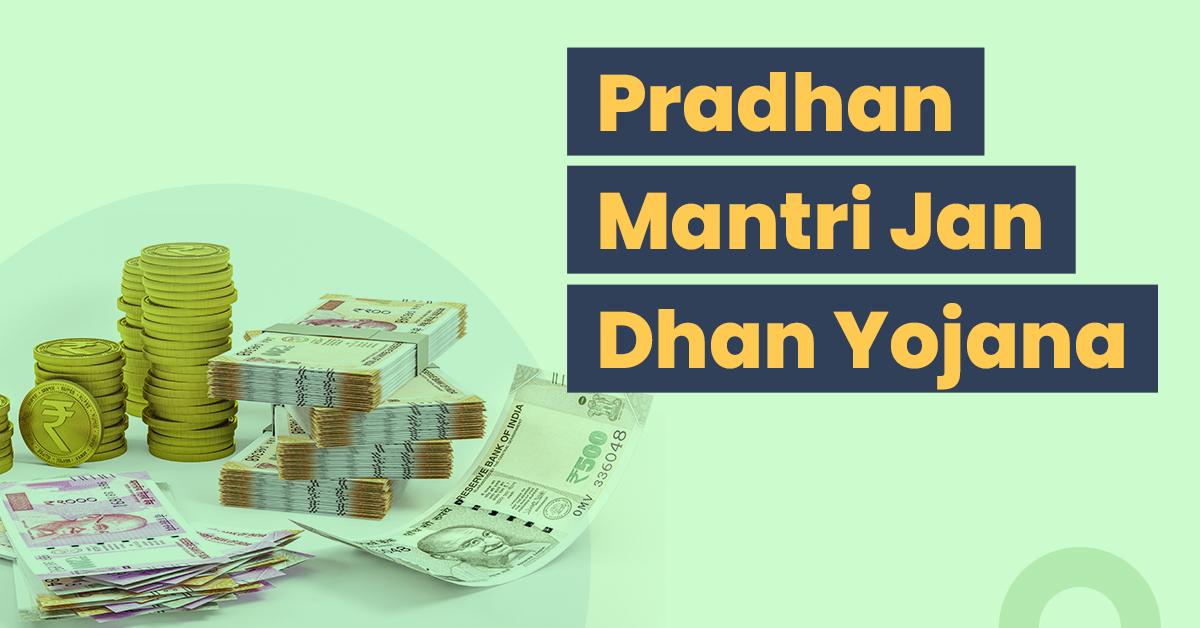 The Pradhan Mantri Jan Dhan Yojana (PMJDY) is a financial inclusion mission launched by Prime Minister Narendra Modi. It aims to provide countless unbanked Indian citizens access to mainstream financial services.
Read on to learn more about Pradhan Mantri Jan Dhan Yojana's online application procedure, the eligibility criteria and more!
What is PMJDY?
The objective of Pradhan Mantri Jan Dhan Yojana is to remove financial untouchability and ensure financial inclusion. It allows people from underprivileged communities to open a savings bank deposit if they don't have one. From banking/savings & deposit accounts to credit, remittance, pension and insurance – Jan Dhan subscribers can unlock a bunch of benefits with their accounts.
The scheme has not only set itself a noble goal but also consistently delivered on its promises. It was launched on 28th August 2014. As of October 2022, over 47 crore citizens were enrolled in the scheme. So, what attracts people to PMJDY in such large numbers?
Let us now dive deep and understand. 
PM's Jan Dhan Yojana Scheme – Basic Information
Here's a snapshot of the features of the PM's Jan Dhan Yojana Scheme:
| | |
| --- | --- |
| Opening Balance | Account holders are not required to maintain a minimum balance. In other words, a PMJDY account is a zero-balance account. However, to withdraw money using a RuPay debit card, it would be advisable to maintain some balance. |
| Interest Income | Subscribers can earn interest on their bank deposits. |
| Cheque Book | The chequebooks are issued to all PMJDY account holders. However, in this case, maintaining a minimum balance is necessary. |
| Debit card | All PMJDY account holders get a Rupay Debit Card. |
| Accidental Insurance Cover | The PMJDY provides accident insurance coverage of Rs. 1 lakh to subscribers who joined before August 28, 2018, and Rs. 2 lakhs to those who joined after (Rupay debit card must be used at least once in 45 days). |
| Life Insurance Cover | Account holders are offered life insurance coverage with Rs.30,000. |
| Overdraft Facility | After six months of opening the account, an overdraft facility of up to Rs. 10,000 will be allowed (available in only one account in one household). |
| Direct Benefit Transfer | Government scheme beneficiaries will enjoy Direct Benefit Transfers in PMJD accounts. |
How to Open a Jan Dhan Account?
To open a PM Jan Dhan Yojana Account, you need to follow the mentioned steps:
Download the PMJDY form from Pradhan Mantri Jan Dhan Yojana's website. Alternatively, you may collect it from the nearby bank branch.
Submit the form and supporting documents to open the Jan Dhan Yojana account. You have to visit the bank branch and submit the required documents. Complete the KYC form and submit it for verification.
After the verification, your PMJDY account will be activated.
*Note: Appointing a nominee is crucial. It will ensure that the money gets transferred to your contender in case of the account holder's untimely demise. 
Also Read: Best High Risk Mutual Funds to Invest in 2023
Eligibility Criteria for a Jan Dhan Yojana Account
Since this scheme aims to bring millions of unbanked citizens into the mainstream financial system, the eligibility criteria are highly inclusive. You need to fulfil the following conditions to open a PMJDY Account:
Applicants must be citizens of India.
They must be at least 10 years old.
They must not have another bank account registered in their name.
Documents Required to Open a Jan Dhan Yojana Account
To open a Pradhan Mantri Jan Dhan Yojana Account, you need the following documents:
If the applicant has an Aadhar card or number, they won't require any other document. However, if the official address of the applicant has changed, self-certification of the present address is mandatory.
If an applicant does not have an Aadhar card, they can apply using any of the below documents:
PAN card
Voter ID card
Passport
Driving licence
NREGA
If you do not have the above-listed documents and the banks categorise them as low-risk, you can apply for a PMJDY account using any of the following documents:
An ID card with the applicant's photo issued by Government departments (Central or state), regulatory/statutory bodies, public financial institutions, commercial banks and public sector undertakings.
A letter from a gazetted officer that contains a duly-attested photo of the applicant
Benefits of the Jan Dhan account 
The Pradhan Mantri Jan Dhan Yojana offers the following benefits:
The scheme provides Accident Insurance worth Rs.1 lakh. However, it is revised to 2 lakhs for the PMJDY accounts opened after 28-08-2018.
A claim under personal accidental insurance for PMJDY will be payable only if the RuPay cardholder has performed a successful RuPay card-related financial transaction within 90 days preceding the accident.
Under PMJDY, you will receive a RuPay debit card free of charge. You can use the card at ATMs, online merchants, and point-of-sale machines.
Like all savings schemes, you can earn interest on your deposits. However, it must be remembered that the PMJDY will be subject to the interest rate of a savings bank account.
Government program beneficiaries will receive direct payments in their Jan Dhan accounts.
You may obtain an overdraft of up to Rs 10,000. However, this only applies to one account per household. Accounts are eligible for overdraft after a satisfactory operation for six months.
You can transfer funds at any time using your PMJD account.
You do not need to deposit a minimum amount or maintain any balance. However, if you wish to get a chequebook, you must fulfil the bank's minimum balance criteria, if any.
Pradhan Mantri Jan Dhan Yojana provides financial services to rural communities and underprivileged people, bringing them into banking services.
As a PMJDY account holder, you are eligible for the following government schemes:
Atal Pension Yojana.
Pradhan Mantri Jeevan Jyoti Bima Yojana.
Micro Units Development & Refinance Agency Bank scheme.
Pradhan Mantri Suraksha Bima Yojana.
Direct Benefit Transfer (DBT)
You can apply for the PM Jan Dhan Yojana online without hassles. This saves you the hassle of waiting in long queues at the bank.
Also Read: How to Deposit Money in Sukanya Samriddhi Account Online?
Rate of Interest for PMJDY Scheme
Many public and private sector banks offer the Pradhan Mantri Jan Dhan Yojana scheme. The interest rate on these savings accounts varies from bank to bank, ranging between 2.5% and 5%. Typically, public sector banks offer a higher interest rate. 
Banks Offering the  Pradhan Mantri Jan Dhan Yojana Scheme
Here is a list of public and private sector banks offering the PM's Jan Dhan Yojana scheme:
Public Sector Banks offering PM's Jan Dhan Yojana scheme: 
State Bank of India
Bank of Baroda (BoB)
Union Bank of India
Punjab & Sind Bank
Dena Bank
Allahabad Bank
Syndicate Bank
Vijaya Bank
Central Bank of India
Punjab National Bank (PNB)
Indian Bank
IDBI Bank
Corporation Bank
Canara Bank
Bank of India (BoI)
Bank of Maharashtra
Andhra Bank
Oriental Bank of Commerce (OBC)
Private Sector banks offering  PM's Jan Dhan Yojana scheme :
Axis Bank Ltd.
ICICI Bank Ltd.
Kotak Mahindra Bank Ltd.
Dhanlaxmi Bank Ltd.
YES Bank Ltd.
HDFC Bank Ltd.
Karnataka Bank Ltd.
IndusInd Bank Ltd.
Federal Bank Ltd.
Final Thoughts
As a financial inclusion programme for the country's underprivileged population, the PMJDY ticks many boxes. First and foremost, it introduces non-banked people, regardless of their income, to modern banking services. Secondly, you can open an account with zero balance and earn interest on the deposits. Lastly, the Jan Dhan account unlocks various benefits – from accident insurance to RuPay debit cards.
With crores of beneficiary banks, Pradhan Mantri Jan Dhan Yojana is undoubtedly promoting financial inclusivity one account at a time.
FAQs
What is the meaning of a small account / Chota Khata account under PM's Jan Dhan Account?
If an individual cannot provide the necessary documents to support identity and address proof, they can open a small account/Chota Khata PMJDY account for 12 months. After 12 months, they must provide the necessary documents to keep the account active.
What minimum amount must I deposit to open a Jan Dhan account?
Jan Dhan accounts do not require an initial deposit. They can be opened with zero balances and do not require you to maintain a minimum balance.
What if I don't use my RuPay Debit Card for 1 month?
In this case, your Rupay Debit card will stay active. However, if you do not use it for 45 days, it will become unoperational.
Can I transfer my bank account from one city or state to another?
Yes, your Jan Dhan Yojana account is transferable. You can request the bank to initiate the transfer.
What is the procedure for Jan Dhan's account opening online?
The process is straightforward. All you need to do is download the application form from https://pmjdy.gov.in/. After this, please fill out the form and submit it with supporting documents. The bank will carry out a KYC verification. Once verified successfully, you will be allotted a bank account.
Can I open a Jan Dhan account if I have no documents?
Yes, you can submit an ID card with a photo issued by a central/state government department, statutory/regulatory authorities, public sector undertakings, scheduled commercial banks, or public financial institutions. If you do not have 'officially valid documents' or an Aadhaar card, you can still open an account provided you are categorised as a low-risk customer by the banks.