What Is IPO Listing?
6 min read • Updated 14 March 2023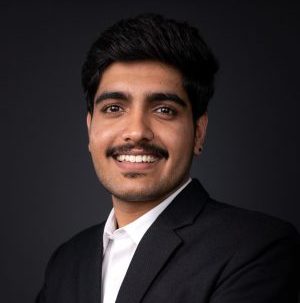 Initial Public Offerings (IPO) are a process where a privately-held company offers shares to the public for the first time to become a publicly-held company. It remains one of the most popular ways for a company to raise funds without incurring liabilities and for investors to invest in high-growth stocks.
After the IPO is over, stocks are listed on the stock exchange and these investors get to make profits by selling them to other investors. For investors, listing allows them to sell off their holdings to make profits.
Let us learn about IPO listing and why it is important for both investors and companies.
What Is IPO Listing?
Private companies make their shares available for public investors by listing themselves on stock exchanges. The shares of companies issuing the IPO must be listed so that investors and traders can freely buy and sell them in the secondary market.
Investors are aware of the offer price of an IPO beforehand but not their listing prices. Upon listing, market demand and supply of the shares determine the listing price. If the demand for the share is higher than the number of shares offered, it results in an oversubscription, which leads to a higher listing price.
On the other hand, if the demand is lower, the IPO will be undersubscribed, and its listing price will usually be lower than the offer price. Investors can take a look at the market response to an IPO to get an indication of its listing price.
Why Do Companies Need IPO Listing?
Companies opt for IPO listing for the following reasons.
When a company issues an IPO, it is evident it has fulfilled the market regulator's requirements and eligibility criteria. Also, a company that releases an IPO builds its market reputation through the IPO process, which can make it popular among its target audience. Hence, making a company available for public investors will help build its credibility.
To meet their growing customer base or clientele, companies need to expand their business in the long run. They must focus on growing their operation to expand their products and services that will help them to keep up with the competition.
To fulfil these requirements, companies need to raise their capital. By opening itself to new retail investors, a company can raise a large capital to fulfil this motive. They could also opt for borrowing loans with their assets. However, this could be risky as repaying loans and interests can act as a challenge to building their profits.
Increases Profitability for Existing Shareholders
As stated earlier, a company needs to go public to raise funds to grow its business and reputation. A successful IPO also assures that the existing investors are likely to gain more returns.
However, this depends on the company's existing reputation and brand image. The market value of these shares depends on investors' perception of the company.
What Are the Eligibility Criteria for IPO Listings?
The qualifications for a company to list its shares for an IPO are as follows.
Paid-up equity capital should exceed ₹10 crore and the applicant company's capitalization of Equity should not be less than ₹ 25 crores
The applying company must also have a three-year history of:

Promoter or promoting company incorporated in India or outside.
Being an applicant for an IPO listing
A converted partnership firm that must follow all regulations set by the Securities and Exchange Board of India (SEBI)
A company must also meet the following requirements for redressal.
Must have a mechanism or portal to receive grievances and complaints from investors. They must also take action to redress them at the earliest.
They must also have redressal mechanisms to meet the complaints and queries against the issuing company, the top five group companies, and their subsidiaries listed for IPO.
To successfully list itself, a company must pay off its pending defaults before going public.
Here are certain conditions a company also needs to adhere to be eligible for IPO listing. It must follow the guidelines set by:
SEBI Act, 1992
Companies Act 1956 and 2013
Mandates issued by any concerned authorities
Securities Contract (Regulations) Act, 1956
What Happens after Listing of IPO?
Here are certain changes that occur after a company successfully lists its IPO on the stock exchange:
The company's status updates from a private to a public company.
It participates in early price discovery to receive the appropriate market value on its shares.
The company's stocks are issued in the primary market for the first time.
The listed stocks are available in the secondary market for trading between small and large investors.
If the listed stocks' prices are too low, companies can trade them in the OTC (Over-the-Counter) market.
Final Word
Preparing for IPO listing is a big move for company founders. It is an evident sign that they intend to take their business to a new level. This requires new investors which they are bound to find in major stock exchanges.
As an investor, you must consider researching the company before investing in an IPO. This will give you a proper understanding of the company's business goals and whether they align with your investment goals. These details will allow you to make an informed decision.
Frequently Asked Questions
What is a Greenshoe option in an IPO?
The Greenshoe option is also popular as an over allotment of shares. This is a power lying with underwriters to purchase an additional 15% of shares in case the IPO share prices of a company tend to fall. This helps bring stabilisation in the market and balance the price of IPO shares above their offer price. 
What are the under-subscription and over-subscription of shares?
When the number of applicants for IPO shares is less than the quantum of shares offered for sale, it is under subscription of shares. In contrast, when the quantities of shares offered are less than the total bids, it is an oversubscription of shares.
What happens when a company fails to abide by SEBI's guidelines while issuing an IPO?
If any company is found guilty of disobeying SEBI guidelines, it can face various consequences. Depending on the severity of the crime, punishment might involve payment of fines and imprisonment by authorities. Furthermore, failure to follow SEBI norms harms its reputation in investors' eyes. As a result, it will be tough for such companies to raise funds.
For How many days can a company keep its IPO shares open to the public?
According to Clause 8.8.1, a company can keep its IPO shares open for the public for at least 3 working days to a maximum of 10 days. However, IPO shares for book-building issues can remain open for 3-7 working days.