What Is Identity Theft and How to Prevent It?
7 min read • Published 20 March 2023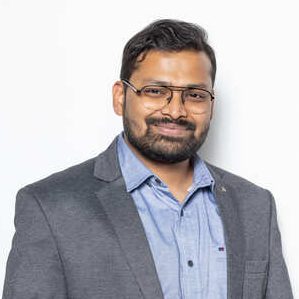 In our school days, almost all of our friends had social media accounts. And in our friend circles, there is always this one guy who used to make fake social media accounts of us, using our profile pictures and personal information just for the fun of it.
While we didn't realise the seriousness of it at that time, the sole purpose of it was just to derive pleasure by making others worried or angry. We were too young to understand that this kind of activity falls under the bracket of identity theft. So what exactly is identity theft? Let's discuss this in detail.
What Is Identity Theft?
When someone uses your personal, financial, academic, or social details and assumes your identity to use it to fulfil their own needs, it is called a case of identity theft. In such a scenario, the original user's data gets compromised and the fraudster uses it to do several illegal activities like taking a loan in your name, emptying your bank accounts, getting involved with your social circle, or even blackmailing you with your confidential personal information.
It is easier to steal someone's identity and create social media accounts nowadays as we provide almost all our details in those accounts. The more accounts we have on social media the easier it becomes for hackers to trace us, stalk us and steal our identities.
Types of Identity Theft
Identity thefts can be of different types. These are financial identity theft, criminal identity theft, medical identity theft, child identity theft and synthetic identity theft.
The major processes involved in doing these illegal activities are hacking, spamming, phishing, dumpster diving, shoulder surfing, keylogging, and Man in the Middle.
Ways You Can Prevent Identity Theft
Identity theft has now become a serious threat in our day-to-day life. We all have smartphones in our pockets. Often we browse through several websites or visit several social media platforms where we click on unsafe URLs. These links can be unsafe and cause data breaches. Not only is your personal information, but also your financial information is getting divulged without your knowledge.
How can you prevent it from happening? Let's read the tips mentioned below.
Check Your Online Activities
We spend almost half of our day online. So there is a list of activities you need to be careful about here. These are:
You should only use trusted websites while purchasing products online or doing any kind of online transaction.
You should never click 'remember' to save your card numbers while doing online transactions.
You should always use two-step verification methods to increase the security of your email, social media and bank accounts.
You shouldn't click on any links provided by strangers in your inbox.
You should never use public Wi-Fi networks while doing any kind of online transactions. Always use cellular networks.
Don't share your confidential or personal information over social media platforms which can be accessible by everyone.
Beware of Your Surroundings
Whenever you are in public places or under CCTV scanners, always use biometrics to unlock your devices. In public places, you can't keep an eye on everyone and there may be someone who is secretly waiting for you to unlock your phone using your pin which may be the same as your credit or debit card pin. This brings us to the next point – protecting your password.
Protect Your Passwords and Gadgets
There are a lot of things to keep in mind while protecting your electronic device and your transaction. These are:
You shall always use different passwords for different debit or credit cards.
Your transaction pin shall never be the same as your social media or your phone's passwords.
You must use a password manager whenever possible.
You must always use strong passwords, mostly a mixture of alphabets, numbers and characters.
Always use a good updated antivirus to secure your device while searching online.
Check Your Credit Reports and Mails
Frequently check your bank statements and emails. Report immediately to the concerned authorities if you find any suspicious activities. Since you receive confidential information via email, it is important to safeguard it against any fraudulent activities.
Keep Things to Yourself and Don't Give In to Phishing
Never overshare your data with strangers or over any untrusted websites. Those who phone you unexpectedly and ask for personal information like your PAN number, birth date, bank account, or credit card number should be avoided. Understanding the kind of information your bank may or may not contact you for will help you spot red flags when they arise.
This can be done by familiarising yourself with your bank's privacy and security rules. When in doubt, get in touch with the business directly via a listed customer service hotline before giving any information over a call.
Set SMS or Email Alerts
You can choose to get email and SMS notifications from many banks. When you or someone else makes a charge to your account, they notify you. Keep track of such notifications and their origins. In case you come across any mysterious purchases, you should notify the authorities immediately.
Carry Only What You Need and Use Digital Wallets
Never carry more than what's necessary with you while going outside. Moreover, with the introduction of digital wallets, you can always consider storing your confidential documents like PAN card, Aadhaar card, bank details and documents in an encrypted form.
Dispose of Confidential Documents and Electronic Gadgets Safely
Before discarding any form of physical financial documents like bank statements, credit card offers, and ATM receipts, shred them. A paper trail that someone could use to find out information about you should be avoided.
When files are deleted from computers and other electronic devices like tablets, parts of those files still exist and can be compiled back together using a data recovery application until they are replaced with fresh data. Overwriting software that erases hardware or copies data from your old computer to your new one can help you in this regard.
So the next time you exchange your laptop or phone while getting a new one, consider erasing all your data or formatting the entire gadget to leave no trace for future users who will be using it.
Final Word
Although becoming a victim of identity theft is common nowadays, you must always stick to the above mentioned tips to be vigilant and avoid giving out personal data. So keep these in mind and spread the word to prevent the identity theft of your near and dear ones.
Frequently Asked Questions
Who is usually targeted for identity theft?
Youngsters and senior citizens are the most targeted victims of identity theft. Youngsters are targeted as they have a clean credit record and senior citizens hardly monitor their bank statements. So they become the best targets for the attackers.
What are the three most common causes of identity theft?
There can be many causes of identity theft. The three most common ones are:
to get financial gains
to get revenge
to hide another crime
How can identity theft impact your life?
If someone engages in an illegal activity by stealing your identity, you can get arrested for it. The fraudster may also empty your bank account. So you get affected both emotionally and financially.
Which country has the most cases of identity theft?
The United States significantly leads all other nations in terms of the number of identities stolen. It is due to its big population, numerous businesses and easy access to data and information.