What Is An Encumbrance Certificate? All You Need To Know
9 min read • Published 11 November 2022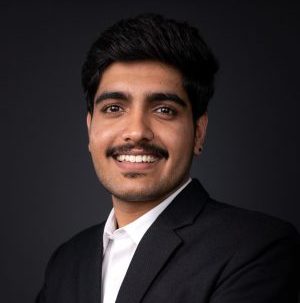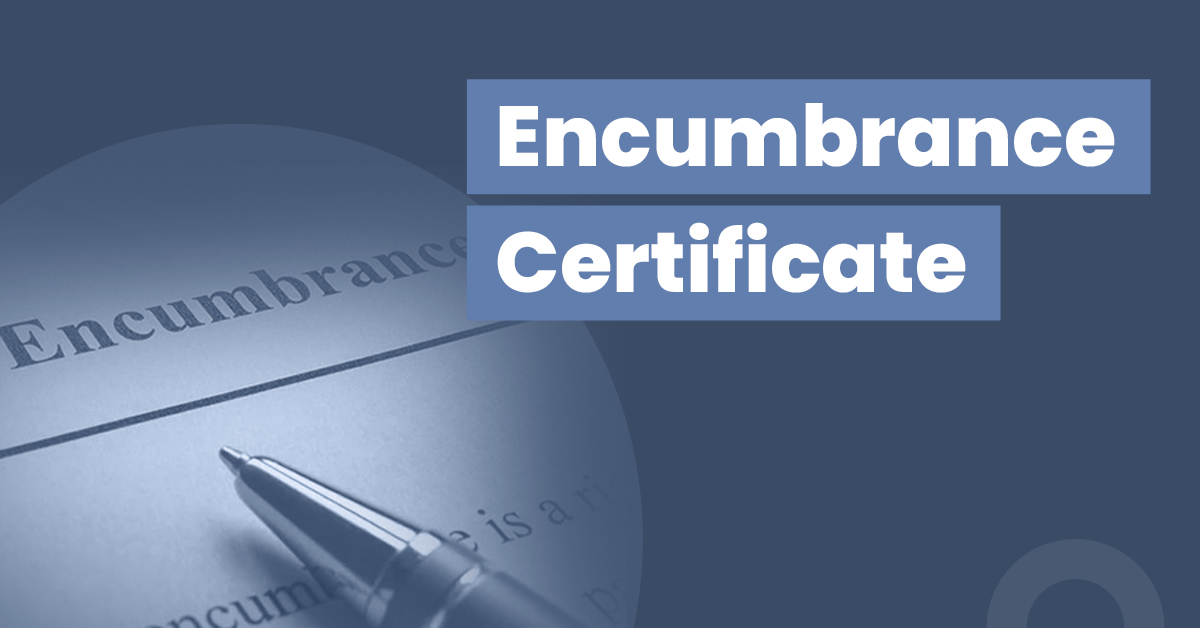 Do you feel you do not know enough about an encumbrance certificate (EC)? The word 'encumbrance' refers to a liability or burden on a property. It addresses hindrances in the real estate domain and other contexts.
If you plan to buy a residential property any time soon, there is a chance that you may have come across this term. An encumbrance certificate is one of the critical documents required while getting your home loan sanctioned and even more important while finalising your purchase. Since it is such an important document, a buyer must know everything about it.
What is an Encumbrance Certificate?
An encumbrance certificate is a proof that conveys that the property is free from any legal or monetary obligations. Along with helping you understand the obligations related to the land before getting its legal ownership, an encumbrance certificate will help you leverage your property as collateral against loans from financial institutions and banks. It will also help you know the number of owners the property has had before you. This certificate is used to prove the ownership of property and generally provides the history of registered transactions for particular property up to 30 years.
To accept your home loan applications or an application for a loan against property, lenders require an encumbrance certificate of the respective property. This is done to understand the legal position of your property before finalising any loans. Apart from home loan applications, an encumbrance certificate is needed when you purchase or sell your land. The buyer would require your encumbrance certificate if you sell your property. On the other hand, if you are buying property, ask the seller for the encumbrance certificate to avoid hassles. With an encumbrance certificate, you can determine if the seller may have pledged the property as collateral against a loan.
If the period you requested an encumbrance certificate does not have any transactions, you will get a nil encumbrance certificate.
Why Is An Encumbrance Certificate Necessary?
 Let us dive deep into why we should not miss out on an encumbrance certificate. Below are the given reasons that would make sure that you remember to get or check one:
As mentioned above, the most important thing is that it serves as evidence of freedom from any past financial or legal liabilities. As a buyer, this is essential when investing your money in a property because it is a considerable amount.
To get your home loan or loan against property smoothly sanctioned, it may be a mandatory criterion imposed by the lender.
It may be required to complete the mutation of the property. Mutation here refers to the transfer or change in the ownership title of the property in the books of your local municipal corporation.
If you want to withdraw your Provident Fund money for buying or constructing a property, you must show the encumbrance certificate. Simply put, Provident Fund is a fund set up by employers as a post-employment benefit for their employees. It is a monthly contribution made by employers that accumulate over time unless withdrawn for different purposes by the employee.
The certificate is given to the Village / Panchayat Officer to update the land tax records if the concerned property or land tax has not been paid for more than three years.
When selling a home, the seller must apply for and obtain the EC from the government's records to display it to the buyer.
Details You Will Find In An Encumbrance Certificate
An encumbrance certificate has a detailed description of transactions on a particular property registered under the sub-registrar. Let's look at questions that an encumbrance certificate will answer for you:
If the previous owner has used the property as a pledge to a bank.
If the seller is the legal owner of the property.
If there is any loan against this property.
People can get an Encumbrance Certificate of a property for up to 30 years. However, if you ask an EC for a specific period, you will get the subtleties just for that period and not more.
What Are The Types Of Encumbrance Certificates?
An encumbrance certificate is given as Form 15 or Form 16. Let's discuss the two forms:
Form 15: The sub-registrar office will issue a Form 15 encumbrance certificate if a property has a history of transactions related to any sales, purchases, mortgage, gifting, inheritance, surrender or partition of the land.
Form 16: The sub-registrar office will issue a Form 16 encumbrance certificate if a property has no transaction history for the period specified by the applicant. A Form 16 encumbrance certificate is also known as a Nil Encumbrance Certificate.
Application Process For An Encumbrance Certificate
An Encumbrance Certificate is issued by the sub-registrar in whose jurisdiction the property exists. Basically, this is the office where the property was registered at the time of the purchase by the current and previous owners. You can apply for an encumbrance certificate online (only in selective states) as well as offline. The same forms are available with different states' authorities, and you must apply with the respective state authority where the property is located. You will have to pay a processing fee between Rs.200 to Rs.500, along with submitting your documents. Here are the documents that you will require while submitting your application:
Your address proof
Your identification proof
The survey number and the property's location – A survey number is a unique identification number given to particular properties
If the deed is already created, a copy of that would be required
The deed number, includes the date and book number that is assigned at the time of registration, as well as the applicant's signature. 
How To Apply For An EC Offline?
If you do not want to opt for an online procedure or it is unavailable in your state, you will have to visit your sub-registrar's office. Then, fill out Form 22 and pay the processing fee. This processing fee would depend on the total period for which the certificate is required.
The sub-registrar's office conducts a detailed inquiry into the property in question. If it finds any charges registered in the past against the property, it issues Form No. 15. However, if the report is favourable and no such charges are found against the property, Form No. 16 is issued as a "nil encumbrance certificate." This inquiry process usually takes 15 to 30 days.
How To Apply For An EC Online?
In India, states like Odisha, Kerala, Uttar Pradesh, Andhra Pradesh, Tamil Nadu, Puducherry and Telangana are the ones that accept online applications. These online applications accept various modes of payment like debit cards, credit cards, NEFT, RTGS and e-wallets. You will have to follow the steps given below to apply for an EC online:
Step 1: Visit the state's official land registration website for your concerned state and choose the EC application option.
Step 2: Enter all your data carefully and then save it.
Step 3: Choose the time period required for which you need the EC, and calculate the fee payable.
Step 4: After that, pay the fees and print the acknowledgement.
Step 5: Your application is completed, and on completion of the investigation of transactions, you will get your encumbrance certificate within 15 to 30 days of your application. You will get a nil encumbrance certificate if there are no transactions for that period.
Know The Difference Between An Encumbrance Certificate, Occupancy Certificate And Completion Certificate
Many people tend to get confused between the three certificates: Encumbrance Certificate, Occupancy Certificate And Completion Certificate. These three documents do not serve the same purpose. An occupancy certificate specifies that the building is ready to be occupied by residents. A completion certificate serves as proof that the construction of the building is done in compliance with the norms. It also serves as evidence that the building has gotten approval from your area's municipal corporation or local authority. If there is some pending work, the builders provide the buyers with a provisional completion certificate.
Conclusion
An encumbrance certificate is an essential document required to sell and purchase flats, as well as to obtain home loans and loans against property. However, aside from making sure that the seller has provided the EC, you must also apply due diligence and make personal checks, to ensure that the said property is free from any encumbrance. This is because an encumbrance certificate has information limited to Government records only. If a transaction is not recorded with the Government, your encumbrance certificate will not have it.
Frequently Asked Questions (FAQs)
Can an encumbrance certificate be obtained after the purchase of the property?
It would be better to get an encumbrance certificate before purchasing the land. Since buying a property involves a considerable sum of money, it will be beneficial to know the background of the land before buying it.
What details are not recorded in the encumbrance certificate?
An encumbrance certificate would not include any details not submitted to the sub-registrar office.
What is Form 22?
Form 22 is the standard proforma you must fill out while applying for an encumbrance certificate.
What are the things that may require us to have an encumbrance certificate?
An encumbrance certificate could be needed when purchasing or selling a flat; you want to process the mutation of your property, apply for a home loan, or withdraw money from your Provident Fund for buying or constructing a home.
How do I track the status of my application?
In the case of an online application, most websites offer you to track your application status there.
How can I download my encumbrance certificate?
Once your encumbrance certificate is generated, you will find the option to download it from the website that you applied through.
Is there any way to process my application faster?
There is a chance that if you apply online, your application may be processed 2 or 3 days before the timeline. However, faster applications are not promised by any website.