What is a stock loan rebate?
6 min read • Updated 29 June 2023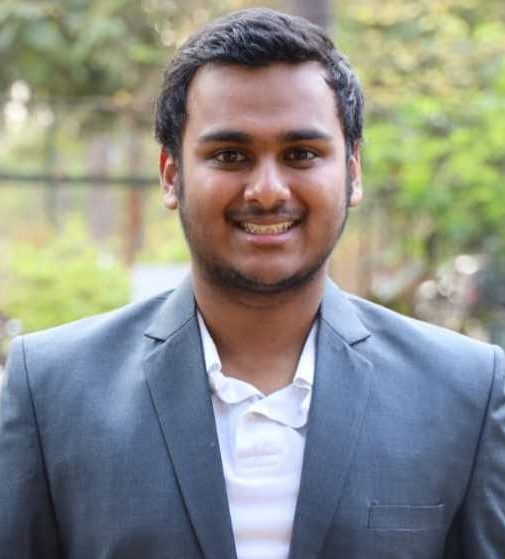 For a trade to successfully take place in the market, various players must play their parts. Securities are transferred, payments are made, deliveries are done, and so much more. There are often times when a trader might decide to sell securities that he/she does not possess. It is during such a transaction that the stock loan rebate comes into picture.
To better understand stock loan rebates, read further.
What is a 'Stock Loan Rebate'?
When a short seller borrows stocks for a short sale, he has to pay a certain fee to the lender of such securities. This is called a "stock loan fee" or "borrow fee" and is a payment made for using the lender's securities. In some situations, the broker returns a portion of this loan fee to the borrower. This rebate is the 'stock loan rebate.'
To understand this in-depth, let us first take a look at who a short seller is and what a short sale means.
Who is a short seller?
A short seller is someone who borrows securities from the market and then sells them. This action is based on their judgement that the price of a security will go down in the future. The difference between the price at which a short seller sells (borrows the security) and the price at which he buys them to repay the lender is the profit earnt.
However, another circumstance that can arise here is that the price of the security may not go down in the future. In this case, the short seller will have to buy back the securities from the market at a higher price in order to return them to the lender.
Example to show how a short sale works
Here is an example to help you understand the concept of short selling better. Note that various other complicated aspects have not been included for simplicity's sake:
Let's say trader T analysed the shares of company C. His viewpoint says that the share which is now trading at ₹200 will fall down to ₹150 in the next 60 days.
Wanting to take advantage of this situation, he wishes to sell the shares of company C and make some profits. But the problem here is that T does not even own any shares of this company.
In a situation like this, what T can do is, he can borrow some shares of this company through a lender who owns these shares.
Once T gets these shares he can sell them for ₹200 each to a willing buyer.
Now once the price of this share falls to ₹150 in the next 60 days, T will again buy those shares from the proceeds of the previous sale and return the shares to his lender.
Relation between stock loan rebate and short selling
We already know that when a short seller borrows shares, he has an obligation to pay a loan fee to the lender. The borrower is also required to keep something as collateral. It could either be cash collateral or non-cash collateral.
In case it is cash collateral, the lender can reinvest the money till he gets his original shares back. When such money is reinvested and the lender earns interest on it, he is obligated to pay a part of this interest to the short seller.
Continuing with the above example, let us understand this:
Since the borrowed securities were sold for ₹200 per share and assuming 1000 shares of company C were borrowed, it brings the final amount to ₹20,00,000.
Now once the lender received this money, he invested the entire sum of ₹20 lakh and earned an interest of ₹50,000.
The short seller in this situation, who is trader T, has the right to get a share in this interest income which in this case, let's assume, is in a 6:4 ratio. This means that the short seller would get 60% of the interest income and the lender gets to keep the rest.
Trader T also had to pay a loan fee for borrowing the shares, which let's assume is ₹ 10,000 in this case. Therefore, the rebate that he will receive will be ₹30,000 – ₹10,000 = ₹20,000. (₹30,000 is the 60% of ₹50,000 that the short seller has the right to get from the interest income.)
Another point to take note of here is that oftentimes, the fee to borrow a share is very high. It could simply be because of the high demand for that share. If at some time, the loan fee exceeds the rebate amount, it would be a negative rebate. In this case, the borrower gets nothing on the interest income.
Who is eligible for a stock loan rebate?
A stock loan rebate is generally not granted to retail investors or individuals with small portfolios. It is usually for institutional investors who can move big volumes in one transaction. So if you are a retail investor, you might not get any rebate.
Final Word
Trading is a complicated side of the market. Treading into it without proper knowledge can lead you to huge financial losses. Many individuals might not even be aware of the concept of short selling or how stock loan rebate works. You can use this guide as a starting point to grasp a basic understanding of these concepts before delving deeper into their other elements.
Frequently Asked Questions
How does a lender of security benefit from lending their shares?
A lender of security usually lends those shares which are lying idle with him and he has got no immediate use for them. In case he does not want to sell it off, he can choose to lend them. As a lender, he/she shall earn loan fees along with interest on these shares without having to sell them.
Why do I need to pay a higher loan fee on some shares?
Some popular shares might be in high demand amongst short sellers, making them harder to get. In that case, short sellers need to pay a higher loan fee to get such shares.
Can I short sell any security?
No, it is up to the respective stock exchanges to decide whether you can short sell any security on their exchange. You can check the eligibility from the official website of the exchange.
Can lenders still earn dividends on the securities that they lend?
Yes. The lender has the right to all corporate actions on such securities. They can still earn dividends and get bonus shares on them. This is because, technically, they still own those securities even if they have lent them out temporarily.