What is a Protective Put?
4 min read • Published 26 March 2023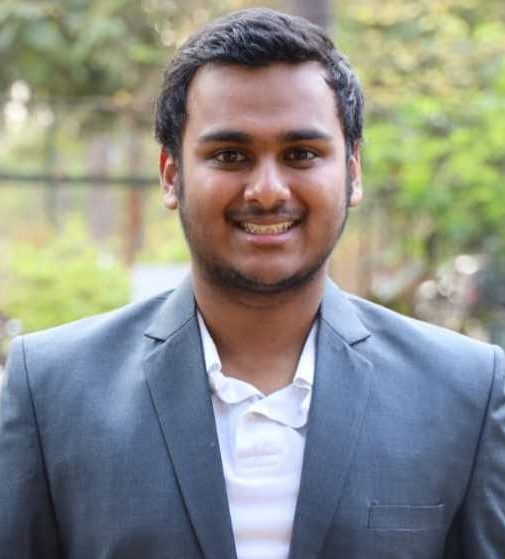 As you already know options are of two types- call and put. Both help traders cushion against major losses in a volatile market.
It is important to note that, unlike futures, options are not obligatory contracts for the buyer. However, they are quite risky for inexperienced traders in the stock market.
This blog will offer a comprehensive idea about hedging with protective puts.
What is the 'Protective Put' strategy?
A protective put is a hedging strategy that traders implement against losses. It involves buying stocks an investor intends to hold in their portfolio and put options of the same stock.
This strategy allows an investor to hold a long position in the market. Using protective puts, the buyer of shares can minimise losses and stay in a bullish position when the market is moving down. This means they can purchase the stocks at a spot price when the market is bearish.
Therefore, true to its name, a protective put helps investors to stay safe from major financial losses if the market tends to show a downward trend.
Example of protective puts
To clearly understand the protective put, consider the following example:
Let's assume Mr. Roy holds 300 shares of XYZ Company, which is trading at ₹1,500. According to his predictions, the share prices will fall in the short term. However, they might rise in the long run. To safeguard against losses, he can do either of the two things:
Sell these shares now and purchase them again when prices dip
Or, he can opt for a protective put option
Now, Mr. Roy decides to go for the latter strategy.
He can buy an out-of-the-money (OTM) put option with a strike price of ₹1,400 and ₹50 premium. The lot size is 300, which is equal to his holding.
Therefore, his total premium will be the product of lot size and premium which is ₹(300 * 50)= ₹15,000
Therefore,
Purchase price of these shares = ₹1,500
Put option premium paid= ₹50
Put strike= ₹1,400
Protective put strategy break-even point= Purchase price + option premium= ₹(1500 + 50)= ₹1,550
Cash position at break-even point= Share price – option premium paid= ₹(1,550-50)= ₹1,500
Break-even point for a long put = Strike price – premium paid = ₹(1,400 – 50)= ₹1,350
Now, let's consider the following scenarios
Scenario 1: XYZ is trading shares at ₹1,200 at expiry
This will lead to a loss for Mr. Roy as the spot price for XYZ is less than the protective put strategy break-even point.
Therefore, Loss = (premium paid + purchasing price – put strike) * lot size
= (50 + 1500 – 1400) * 300= ₹45,000
Mr. Roy will incur a loss of ₹45,000 by investing in this trade.
Scenario 2: If XYZ sells its stock at ₹1,800 at expiry
This will be a profitable deal for Mr. Roy as the spot price is higher than the protective put break-even point.
Formula for profit by protective put= (Spot price – purchase price – premium paid) * lot size
Placing the values as per the formula, Loss = (1,800 – 1,500 – 50) * 30 = ₹75,000
Benefits of protective put strategy
There is no cap on the maximum profit that can be earned.
Unlike a stop-loss which is price sensitive, a long put does not get triggered by a sharp price fluctuation. This allows you to create a limit based on the investment period.
Risks associated with the protective put strategy
As a buyer, you are required to pay a premium for every option you purchase. Therefore, if you frequently opt for put options, you would need to spend a good amount on premiums. This can result in lower overall returns.
When the spot price of the put does not align with the trader's expectation, he/she might suffer a loss.
Final Words
The protective put strategy is suitable for bullish trades where one needs to minimise the risk of losses. As a hedging strategy, it requires keen and accurate market analysis. Therefore, if you are new to the stock market and plan to trade with options, consider seeking help from experts to assess the market.
Frequently Asked Questions
Who can exercise a put option?
The put buyer has the right to exercise the put when the spot price is below the strike price at expiration. The put seller does not have a choice, i.e., it is an obligation for the put seller.
Are married put and protective put options the same?
A married put option is similar to a protective put option except for the time when one purchases the stocks. A married put is an option that an investor purchases along with an underlying asset. 
Is protective put worthy?
Like every future and option, put options also come with an expiry date. Therefore, if the spot price of a stock does not fall below the strike price, the premium will be an additional expense without any benefit.