What is a PRAN Card?
7 min read • Published 29 October 2022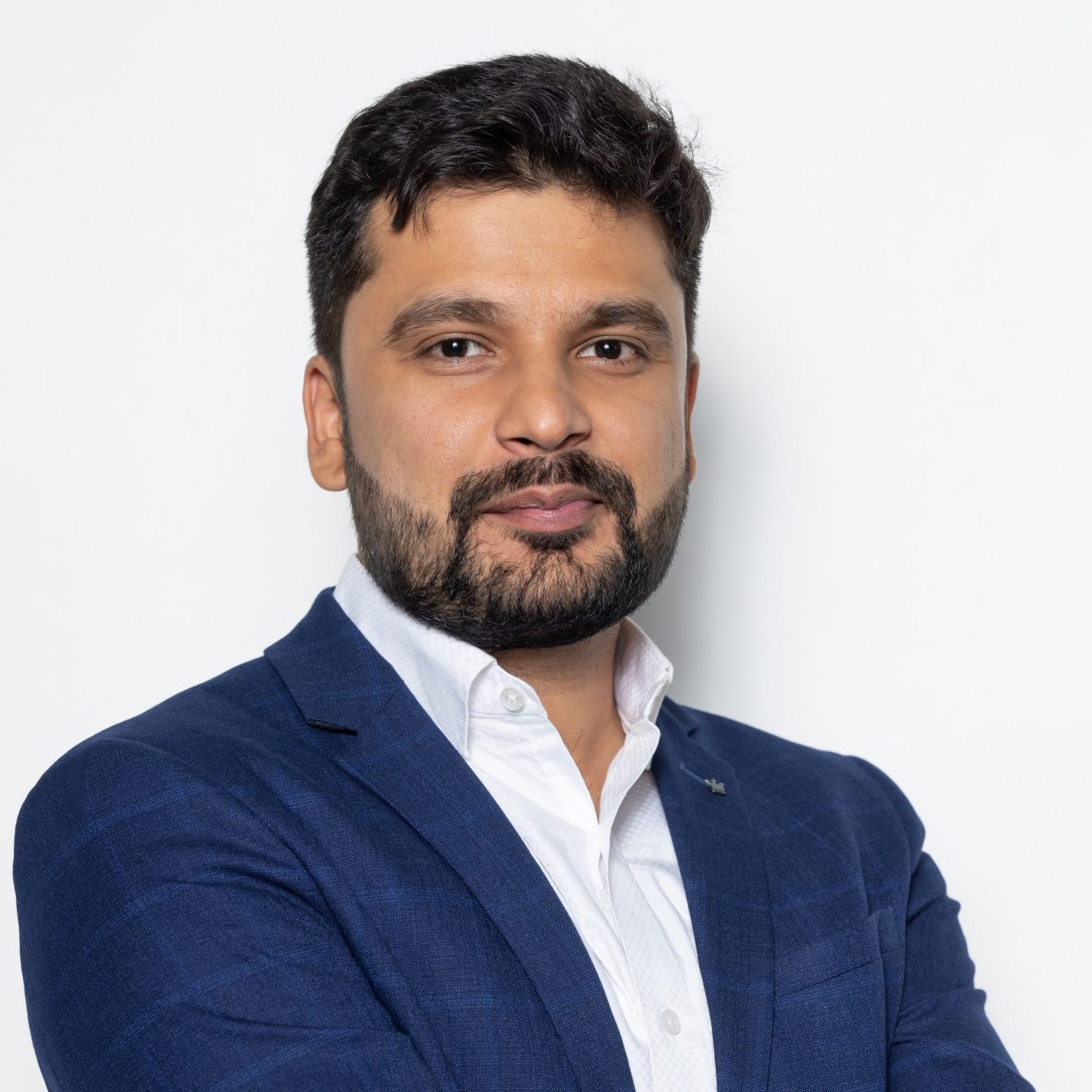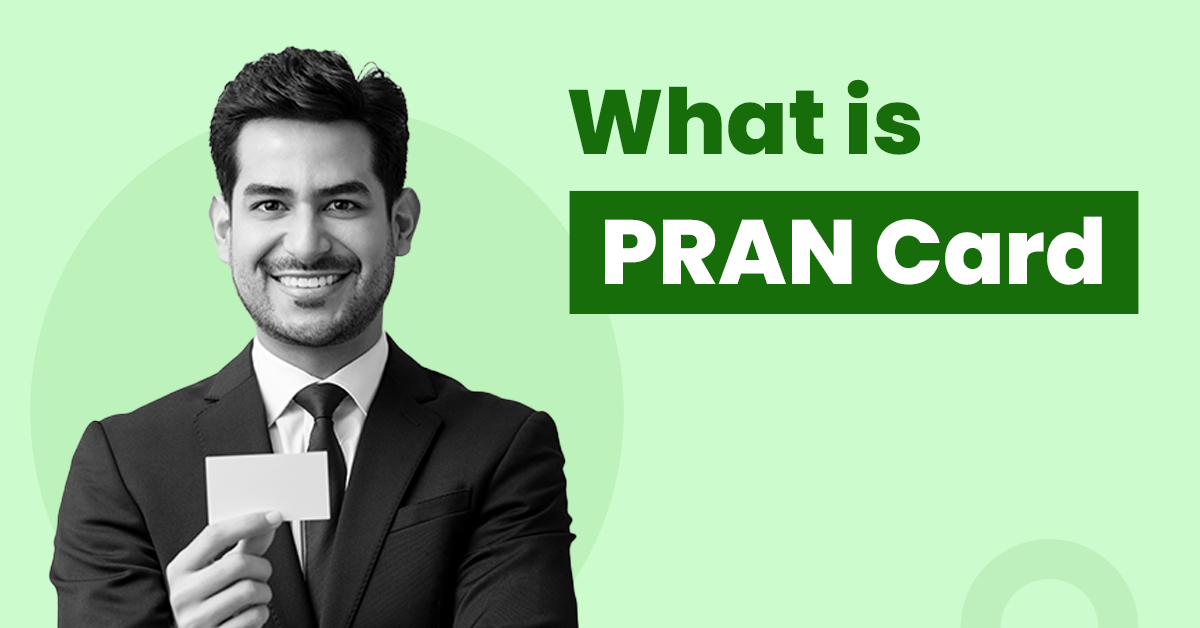 If you are a subscriber of the National Pension Scheme (NPS), you may already know what a PRAN card is. But if you're entirely new to this, here is all the information to get you started.
NPS is a retirement benefit scheme to aid employees in saving funds for their post-retirement years. When subscribing to the National Pension Scheme (NPS), you receive a Permanent Retirement Account Number (PRAN). It is a 12-digit unique number that enables you to access your account from anywhere in India.
Now that you know what a Permanent Retirement Account Number is, let's understand how to apply for it and the applicable rules and documents.
Why is the PRAN Number Important?
In simple words, PRAN is the unique account number of your NPS account. Besides allowing you access to the account from anywhere, it supports two types of pension accounts:
Tier I account is meant for retirement savings. The funds accumulated in this account are non-withdrawable except in an emergency.
Tier II is a voluntary savings service; you can withdraw funds whenever required. However, there are no tax benefits on this type of account.
PRAN is mandatory for all subscribers of the National Pension Scheme. Since your PRAN serves as a unique identifier of your NPS account, the number once allocated cannot be changed.
How to Apply for PRAN and Print the Card?
Applying for a Permanent Retirement Account Number card is not complex.
There are three ways to apply for a PRAN card:
1. Apply For PRAN using PAN
If you are looking for ways to apply for the PRAN card instantly, you can do it using the PAN details. Here is a walkthrough of the entire process:
The first prerequisite for you is to have a PAN card.
Online NPS subscriber registration requires a bank account with the empanelled banks for KYC verification.
The bank will carry out the KYC verification.
For successful KYC verification, ensure that the name and address details provided during the verification process match the bank records.
If there is any discrepancy, the PoP-SP (Point of Presence- Service Provider) may reject the request. In case of such rejections, approach the bank to resolve the issue quickly.
You can fill out the other mandatory details online.
Next, you will have to upload your scanned signature (in JPG format, with a file size between 4 Kb and 12 Kb) and a photo.
After completing the above steps, make a payment towards your National Pension Scheme account on the payments page.
You can pay the requested amount using internet banking, credit card, or debit card.
When your PRAN number is generated, you will be alerted via email and text message by the CRA (Central Record-keeping Agency).
2. Applying for PRAN Using an Aadhaar card
Now that you know how to apply for a PRAN card online using your PAN card, let's look at the process of applying for PRAN using the Aadhar card.
Ensure that your mobile number is linked to Aadhar, as you will receive an OTP on your registered mobile number.
Visit the website of NSDL or KARVY and open the National Pension Scheme link.
Your demographic details and photo will be taken from the Aadhar in the online form of NSDL or KARVY, depending on the CRA you are using.
Provide other relevant details online.
Submit your scanned photo and signature in a jpg format.
Next, you will be taken to the payments page.
Make the payment via internet banking, debit card or credit card.
You will get a notification from the CRA informing you that your PRAN card is ready via SMS or email.
3. Apply PRAN Card Offline
Do not worry if you are not comfortable with the online mode of applying. The National Pension Scheme allows subscribers to apply for the PRAN card offline. The steps to apply for a PRAN card offline are:
Visit the nearest PoP (Point-of-Presence) under the National Pension Scheme.
Ask for the PRAN application form and fill it out correctly.
Attach the required documents during the registration.
Ensure that all the details are accurate before proceeding further.
Make the payment.
CRA will deliver your PRAN card to your address after successful verification and registration.
Once you finish the procedure, the query remains on how to access your PRAN card in physical form when you apply for it online. No worries! You can print your card following the below steps:
Open the page 'eSign/Print & Courier' and select the 'Print & Courier.'
Paste your photo in the photograph box after printing the completed form. Sign in the signature box. 
Send the PRAN card application with a photo to CRA within 90 days of allotment.
Also Read: Difference Between Tier 1 and Tier 2 NPS
Documents Required When Applying for PRAN
Before filling out the application form, you must present a government document proving your identity. Hence, it is necessary to keep the following documents handy when applying for PRAN:
Valid Aadhar card to authenticate your identity
Valid Permanent Account Number or PAN card
A scanned copy of your photograph
A scanned copy of your bank passbook or cancelled cheque
A scanned copy of your signature
Scheme preference details
Lastly, a scanned copy of your passport if you are a Non-resident Indian, i.e., NRI
Remember that the file size of the scanned copies of your documents must be between 4kb and 12kb. In addition, ensure that you submit them in the 'jpeg' or 'jpg' format only to avoid any issues when registering online.
Final Thoughts
Permanent Retirement Account Number (PRAN) allotted under the National Pension Scheme (NPS) is portable. Hence, one of the most significant PRAN card benefits is that it can be shifted from one office to another across various sectors. Further, your PRAN remains active till you exit from NPS. If you want to build a relatively risk-free retirement corpus, an NPS account is one of the best options. PRAN is a unique number that represents your pension account, making it utterly crucial.
FAQs about PRAN Card
Will my Permanent Retirement Account Number change with time?
No. PRAN is allotted once at the beginning when you register in the scheme. It is a unique and portable code. You can access your account from any location in the country without worrying about the number changing.
I am an NRI; can I apply for a PRAN card?
Yes, you can. NRIs can apply for their Permanent Retirement Account Number through their NRI/NRO bank accounts. However, you may be charged extra shipping costs if your address is outside India.
How to get a duplicate PRAN card?
You can request a duplicate PRAN card if the original one is lost or damaged. For this, submit a correctly filled Form S2 to the specified DDO. After reviewing the form, the nodal officer will process your request into the CRA system. After consenting to your request, the officer will issue you the new PRAN card.
How will I know when I get my Permanent Retirement Account Number?
You will receive an SMS or email notification from CRA informing you that your PRAN is available. The message or email will contain only the last four digits of your account number.