What Is A Home Construction Loan?
7 min read • Published 23 November 2022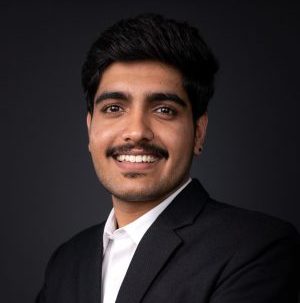 For many people, constructing or buying a home is a lengthy and expensive process. In certain situations, a personal loan is insufficient. As such, home loans have evolved into a niche market of their own. These loans have higher loan amounts, longer repayment terms, and lower interest rates.
Within the segment of home loans, a home construction loan is a type of lending instrument you can avail of when your property is under construction. Both individual consumers wishing to build their dream homes and builders looking to develop projects for sale can get construction loans. 
Key Features Of A Home Construction Loan
A home construction loan is not disbursed in total, all at once. Instead, per your needs and the progress of the home's construction, you will get the money in instalments. Therefore, the entire procedure differs significantly from a typical home loan.
The interior decoration work related to home construction is usually not covered under the home construction loan.
The interest rates provided by the lenders are usually on a floating interest rate basis. It depends on your overall profile, considering your credit score, occupation, income sources, and loan amount.
A processing fee is usually levied for the home construction loan. However, the processing fees will vary from lender to lender. Therefore, you can compare this across different lenders before choosing one.
Similar to any other home loan, you will have to pay the margin money towards the construction of the house, depending on the amount of home loan that is requested.
Many lenders demand a down payment on the construction loan. Generally, you will have to incur around 20 to 25% of construction cost, and rest can be funded through banks.
Differences Between a Home Loan and Home Construction Loan
Borrowers take out home loans to buy properties that either completely constructed or are presently being constructed, or will be constructed in the future.
Alternatively, you can choose a home construction loan to fund the construction or expansion of your home. Lenders provide home construction loans to cover the costs associated with constructing a residential unit or a home on a parcel of land that may be part of your existing property. They provide these loans while the building's construction is still ongoing.
The interest rate charged on both loan types is another point of comparison. Loans for a home may have an interest rate that is a few basis points (100 basis points equals 1%) lower than loans for building a house.
There is also a difference in the repayment tenure. While the maximum loan tenure for a home loan is 30 years, the maximum loan tenure for construction loans is 10-15 years.
Type of Loans Available for Home Construction?
You will have to choose one of three types of home construction loans:
Loan for self-construction: You can select a self-construction loan if you need money to build a house on a site you have bought or already own.
Plot plus Construction loan (P+C Loan): The best loan option for you would be a "Plot + Construction Loan" if you don't already have a plot in your name and need money to buy one and build a house. If you only need money to buy land rather than to build a home, you must apply for a home loan or a personal loan. This is because purchasing a plot does not qualify as construction, so the bank may not grant the loan.
A home extension or renovation loan: You can avail this loan if you need funds to build an extra floor or add a new room to your existing home. Similarly, you can get a home renovation loan if you want to carry out major repair work, repaint your home, or give your house a fresh look.
Factors To Keep in Mind Before Taking a Home Construction Loan
Given below are certain factors that you will need to keep in mind before you take a home construction loan:
You will need to be careful while choosing the lender for your home construction loan. It could be a comparison based on processing fees, interest charges, or terms and conditions.
Before deciding which home construction loan to get, you should understand the interest rate. The term will affect the interest rate: the longer the tenure, the more interest you will be required to pay. Therefore, picking the appropriate duration and interest rate is crucial.
It is best to estimate the EMI beforehand, including interest on the principal amount.
A good credit history increases your chances of getting a loan approved at favourable rates. It is because your credit score represents your creditworthiness, which contains a complete record of your credit and repayment history. Spotless repayment history is essential because a default or late payment can lower your credit score.
You should keep some room for extra costs as your road to constructing your own home may involve unknown fees. For instance, the price of some raw materials, like steel, cement, or sand, could increase while your home is still under construction.
Eligibility Criteria for Home Construction Loan
These are the points to keep in mind about the eligibility criteria followed in general once you are planning to apply for a home construction loan:
Firstly, you should be of Indian nationality, i.e., Indian Resident or Non-Resident Indian.
Many lenders prefer a credit score of 750 or higher. If your credit score is high, some banks will also offer you a relatively lower interest rate.
To get a loan for home construction, your age should be between 18-70 (the upper limit can vary depending on the lender).
Some banks require a minimum work experience of three years if you are a salaried employee and five years of work experience if you are self-employed.
These are the general criteria. However, different lenders have standards you will have to pass individually to be eligible for their home construction loans.
Documents Required for Home Construction Loans
Depending on the lender, here is a list of documents that you will need while applying for a home construction loan:
Identity proof, such as your Aadhar card, passport, or voter ID card
Address proof, such as an Aadhar card, passport, driving licence, telephone bills, ration card, or electricity bill
Age proof, such as a PAN card, passport, or voter ID card
Fully-filled application form
Income proof that includes a salary slip for the last three months, Form 16 for the previous two years, and the latest six months' bank statement for salaried employees
Some lenders exclusively ask for a construction estimation (this includes the cost of construction) from a recognised architect or contractor.
Conclusion
Choosing the right home construction loan may be the most crucial step in your home-building process. Therefore, it would be best if you kept in mind various critical factors, including tenure, interest rates, processing fees, and the EMI. With the right home construction loan, you can build your dream home hassle-free and without any funding-related tensions.
Frequently Asked Questions
How do I apply for a home construction loan?
In addition to the standard KYC (Know Your Customer) and income paperwork, you must provide the potential lender with all necessary documentation proving your property ownership and any proof of the construction.
Can I apply for a home construction loan without deciding on the property?
In such cases, it is better to apply for a pre-approved home construction loan, which is issued based on your income, credit score, and other factors.
What are the benefits of a home construction loan?
A construction loan gives you complete freedom to build your home according to your preferences like structure, colour, design of the house, etc. Further, a home construction loan is disbursed according to the construction stages. Hence, you are required to pay interest only on the amount that has been disbursed to you.