What is a Builder Floor and How is it different from an Apartment?
8 min read • Published 13 November 2022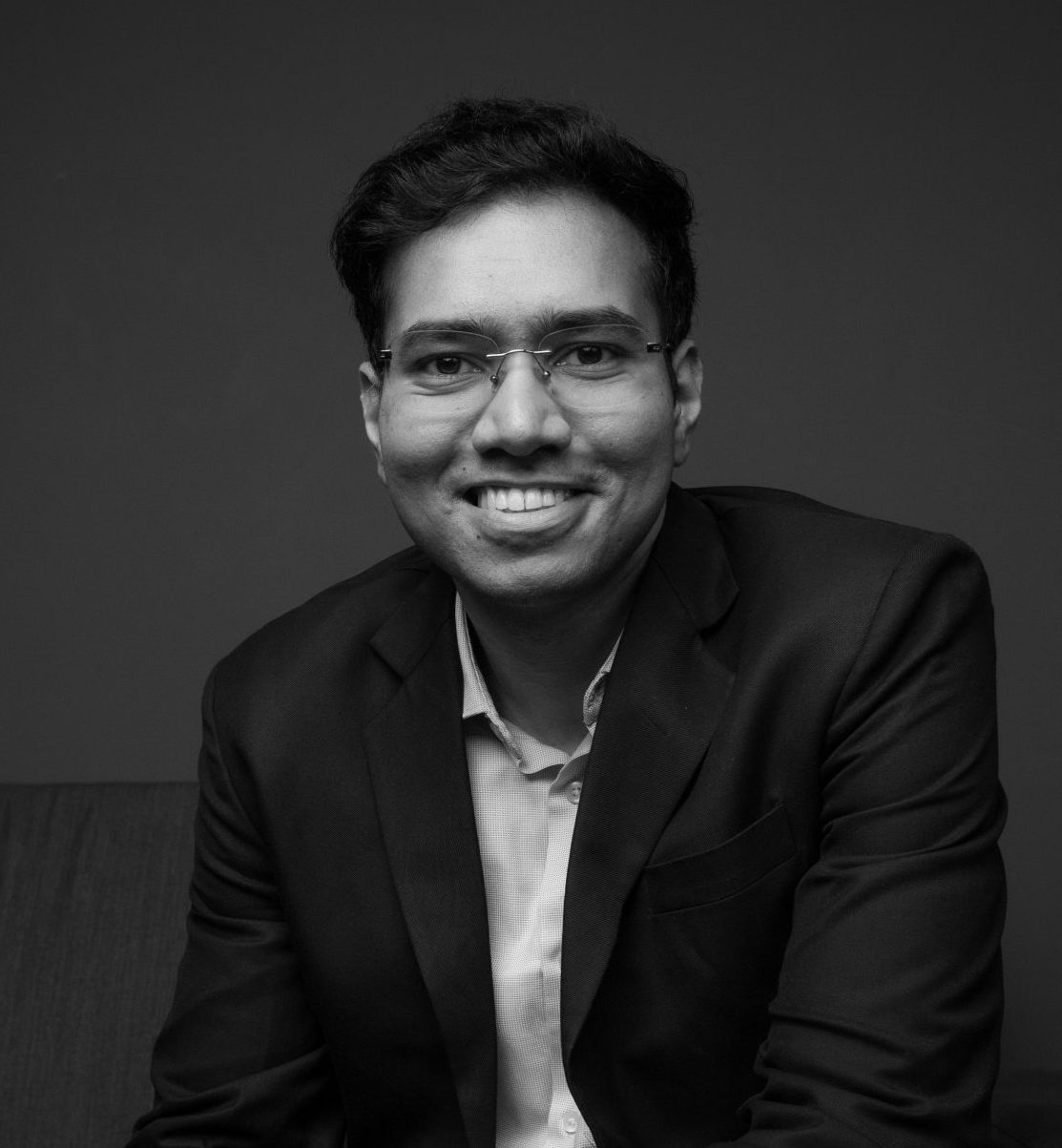 As consumers look for attractive and innovative structures for their living spaces, the builder's floor plan has caught the eyes of many homebuyers. 
In simple words, a builder's floor is a living residence occupied by one family on one floor. India has a wide range of residential estates, including high-rises, towers, individual homes, and builder floors. Though high-rises are restricted to selected cities, residents in established districts prefer independent living with better privacy or seclusion. 
This article will acquaint you broadly with what a builder floor is, its features, the pros and cons of a builder floor, and the things to consider before buying it. This will also explain how a builder's floor differs from an apartment and how you can choose between the top and the ground floors.
What is a Builder Floor?
These floors are a part of low-rise buildings with 2-4 stories, where each floor is an independent dwelling of the same configuration. A builder-floor apartment is a single-floor, self-contained residence, usually more than 1500 sq ft. These floors are built on small or medium-sized residential properties and sold separately at different price points. 
An increased desire of privacy is leading to a surge in builder-floor apartments. Many landowners are collaborating with local builders to re-develop their existing property into builder-floor apartments. This also offers the landowners a source of passive income through rental income from individual floors.
Features of A Builder Floor
Although the features of a builder floor might slightly differ based on location and design, a typical builder floor has the following features:
The residential construction is low-rise and has only one or two levels.
Every builder floor apartment unit stretches across the entire structure; the floor is not shared between multiple families.
An independent builder floor is not limited to the constraints of a much larger cooperative housing organisation (CHS) or a comparable legal body. A housing cooperative is a legal entity, either a cooperative or a corporation, that owns real estate, typically one or more residential structures.
It provides freedom and privacy to the buyer.
Each builder floor has water and energy connections, reducing reliance on other housing units.
Advantages and Disadvantages of a Builder Floor
A builder's floor offers its advantages and disadvantages. 
Advantages
As discussed above, the customer buying the builder floor receives a private and spacious residential home without the significant investment required to purchase a bungalow or villa. Moreover, each builder floor has its own water and energy connections.
Along with preserving privacy, a builder floor's owner avoids paying society fees and other expenditures typically associated with developer projects.
Friends, extended relatives, or like-minded people can purchase all floors in a single building and form their own self-contained community.
Disadvantages
Builder floors usually might not be equipped. Due to space constraints and a restricted number of residents, additional amenities such as a gym, swimming pool, and community hall might not be available for builder floors.
Since no single owner or person is in charge of the entire property, there is a lack of accountability in taking care of maintenance issues like water and electricity.
Things To Consider Before Buying A Builder Floor
Before purchasing a builder floor, you should consider the following crucial points:
Check the developer's and land owner's track record and market reputation for quality and timeliness.
Verify the property's title thoroughly at the local registrar's office.
Check the applicable locality's circle rate and the base rate or Marginal Cost of Funds based Lending Rate (MCLR) offered by the lenders.
Check whether the sanctioned plan and floor area ratio adhere to the requirements established by the local municipal authority.
To rule out any violations, you should check if the builder has procured the occupancy and completion certificates for the property.
If the builder floor apartment is a resale, confirm that the seller/owner has paid utility charges, such as water, electricity, and so on.
How Is a Builder Floor Different From An Apartment?
Although a builder floor and an apartment are similar to one other, there are certain distinctions between the two:
Facilities: Owners of an apartment may have to pay for facilities such as a gym, clubhouse, security, and basic building maintenance, while owners of a builder floor are only required to pay for utilities they use, such as electricity and water.
Seclusion And Privacy: In an apartment, privacy depends on the structure's design, since numerous families may share a floor. On the other hand, on a builder's floor, the floor is only occupied by one family, ensuring seclusion and privacy.
Price: Since each floor contains multiple flats, the cost of an apartment is usually less than that of builder-floor apartments. However, this may vary depending on the space and amenities associated with the property.  
Choosing Between the Top Floor and Ground Floor
Before buying a residence, buyers consider various factors. One of the most important things to choose is the level or floor. The selection can often be challenging. Let's look into the merits and demerits of both that might help to take a better decision:
Merits of Staying At Or Closer To The Ground Floor
Easy Access: Lower-floor units are closer to the building's entrances and exits, allowing faster access in and out of the building. Given their closeness, they are considered particularly advantageous for the elderly and even for those who enjoy occasionally taking their pets to the society park, as you wouldn't have to run the entire way down or wait for lifts for such daily routines.
Safer During An Emergency: Due to their closeness to the ground, homes on lower floors are the safest during emergencies. Residents of such units have the quickest access to safe areas and may have a stronger chance of escaping injuries in case of an emergency.
Cooler Temperature During Summers: Higher floors experience relatively higher heat than those beneath during summers. Units on lower floors are comparatively cooler since they do not invite direct sunlight, depending on the position of the building.
Demerits Of Staying At Or Closer To The Ground Floor
Privacy and Security: There is a risk of intrusion in lower-floor units unless the building or gated complex has security personnel and surveillance systems, such as CCTV cameras.
Rodents and Insects: Units on lower floors may be more vulnerable to insects and vermin during specific seasons than those on higher floors.
Merits Of Staying At Or Closer To The Top Floor
Exclusive And Private: Depending on the location, a higher-floor unit may provide relaxing views of the city. A unit on a higher floor may also give the apartment a sense of exclusivity and an ambient feel and privacy, especially if there are no taller buildings nearby.
Away From The City Rush And Hustle: Residences on the upper levels are comparatively less noisy or disturbing than the lower levels. Reduced noise and air pollution levels on higher floors may provide occupants of upper-floor units with a more comfortable and enjoyable living experience.
Demerits Of Staying At Or Closer To The Top Floor
Restricted Access: Upper-floor flats are far from the building's entrances and exits, restricting faster entry and escape. Because of their proximity, they do not provide you with easy access to the gateway or entrance and exits. Depending on the specific floor, it could take anywhere from two to five minutes, provided elevators are free and readily available. While this may appear to be a small amount of time, it adds up to the commute time of busy people and might become an inconvenience in the long term.
Conclusion
There is an increasing trend of residents preferring independent living with better privacy or seclusion, which contributes to the growing demand for builder floors. While investing in a builder floor, you must thoroughly analyse the building, the builder, and legal proofs. Moreover, consider the pros and cons of builder floor vis-a-vis an apartment, before making a purchasing decision. 
Frequently Asked Questions
How to purchase a builder's floor?
Buying a builder's floor is similar to buying any other residential property: you may contact brokers or search on your own online or by visiting concerned sites.
How are builder floors better than apartments?
Builder floors give you more privacy and convenience than apartments as they are exclusive and don't share a floor with other families.
What are some disadvantages of building floors?
Since there is no single person in charge of the entire property, accountability regarding maintenance issues can get ignored. Also, amenities like a community hall, gymnasium, swimming pool, etc. might not be available for usage.