What can an MSME Loan be Used For
8 min read • Published 29 December 2022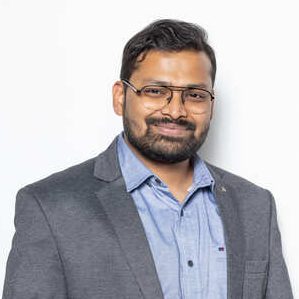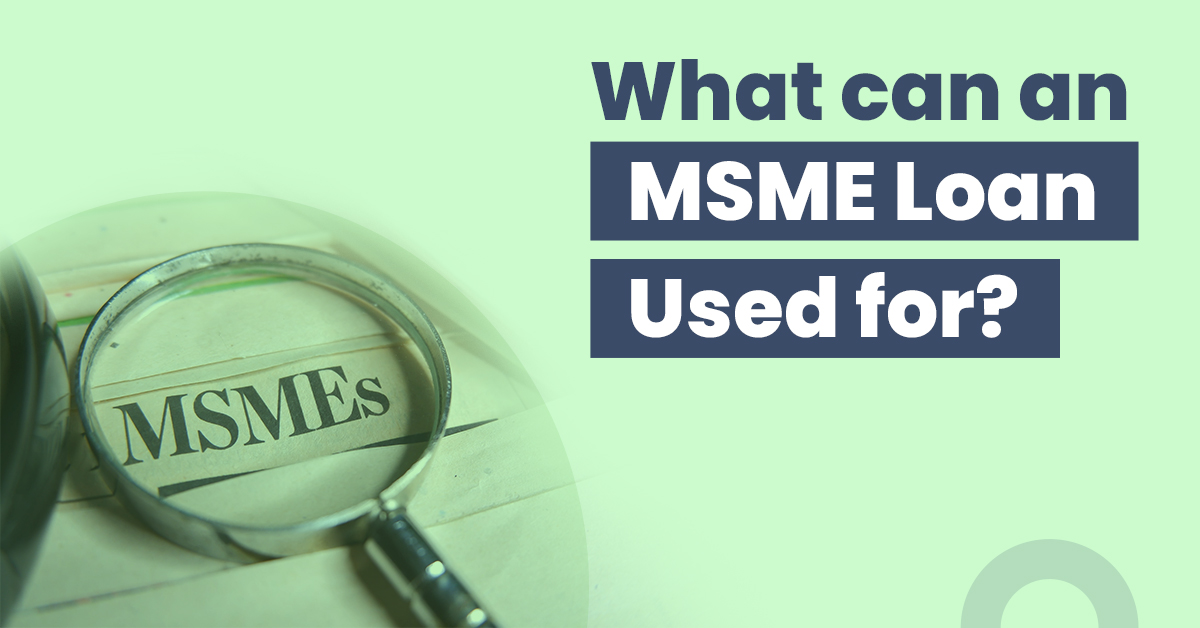 What can an MSME Loan be Used For
Are you looking to start or grow your small or medium-sized business? An MSME loan could be the perfect solution. MSME loans are a financial tool designed to help micro, small and medium enterprises (SMEs) access funds to grow and develop their businesses. In this article, we will discuss what an MSME loan is, the advantages of taking out an MSME loan, and what it can be used for.
What is an MSME Loan?
MSME Loans are a type of business loan provided by financial institutions to micro, small and medium enterprises (MSMEs). These loans for MSMEs are provided as term loans, with repayment terms of up to 2-3 years. The loan amount can range from a minimum of Rs. 1 lakh to a maximum of Rs. 1 crore, depending on the lender. The loan amount is determined based on the borrower's creditworthiness, business plan, and ability to repay the loan. Interest rates for MSME loans vary from lender to lender but typically range from 12% to 24%.
Advantages of MSME Loans
MSME bank loans offer many benefits and advantages to businesses of all sizes. MSMEs have the potential to create jobs and drive economic growth, but they often face financial challenges. MSME loans are one way to help SMEs access the capital they need to start and grow their businesses. Let's understand the benefits and advantages of MSME loans.
Quick Approval and Disbursement of Loan Amounts
One of the biggest MSME loan benefits is the quick approval and disbursement of loan amounts. When you apply for an MSME loan, the approval process is often much faster than traditional business loans. The loan application process is simplified and streamlined, and the loan amount is typically dispersed within a few days or weeks. This allows business owners to get the funding they need quickly, without having to wait for a long approval process.
Flexible Loan Terms and Interest Rates
MSME loans provide flexibility in terms of loan duration and repayment schedules, allowing businesses to tailor the loan to their specific needs. Furthermore, interest rates can often be lower than traditional loans, as MSME lenders understand the unique needs of these businesses. This can be a great way for MSMEs to access the capital they need to grow their business without the financial burden of a high-interest loan.
Availability of Collateral-Free Loans
MSME Loans are often collateral-free, which means that you don't need to put up any of your existing assets as security for the loan. This makes MSME loans more accessible to small businesses that don't have much in terms of collateral to offer. It's also a great option for businesses that don't want to mortgage their existing assets in loan payments.
Access to Government Subsidies and Incentives
Through MSME Loans in India, businesses can access government subsidies and incentives such as tax rebates and grants through various schemes that can help them reduce their costs and increase their profits. This could significantly lower their financial burden .
Usage of MSME Loans
MSME loans can be a great option for small and medium businesses to grow and expand. Here are a few tips on how to use an MSME loan and make the most out of it.
Expanding a Small Business
MSME loans are a viable option for small business owners looking to expand their current operations. These loans can provide the capital necessary to purchase additional inventory, hire more employees, purchase new equipment, or even open a new location.
Meeting Working Capital Requirements
MSME loans can be a great way to secure funding for working capital requirements. This type of loan can be used to cover costs such as purchasing raw materials and increasing stock-in-progress and finished goods, payment to the business creditors etc which are all essential components to growing a business.
Purchasing Fixed Assets
With an MSME loan, businesses can acquire and build the fixed assets they need to grow their business. This type of loan can be used for expanding premises, buying vehicles or investing in other fixed assets required for the growth of the business.
Marketing and Advertising
MSME Loan can also be used for creating marketing materials, hiring personnel, launching campaigns, and creating an online presence. With MSME loans, businesses can increase their reach and visibility, allowing them to increase their customer base and ultimately drive more sales.
How to Apply for MSME Loans
The micro, small and medium enterprises (MSMEs) loan application process is simple, but understanding each step can help make the process smoother. Before making the application, it is important to determine the amount of capital needed for the business. Once you are clear about the amount required, follow these steps to avail the loan:
Sign in to the website of your loan provider and submit the application form by providing all the required information. You can also submit digital copies or scanned copies of the documents required for the loan application.
A representative of the loan provider will contact you with loan options suitable to your needs. The representative will also check your eligibility and collect the documents if you had opted for submitting the documents offline.
Once all the necessary documents are submitted, your application is sent to the appropriate team for review and credit checks.
Once the documents have been verified and the loan has been approved, the loan provider creates and sends a sanction letter and loan agreement. After signing the agreement, the approved loan amount is disbursed to the borrower's account within 1-2 business days.
MSME Loans Eligibility and Documents Required
Following are the MSME Loan criteria and the documents required to apply for an MSME loan. It is important to understand that these are the standard requirements and might vary depending on the choice of your lender.
Eligibility
The business should be registered on the Udyan portal as an MSME and should provide the MSME registration certificate.
Applicants for the loan must be at least 22 years old when applying and not more than 65 years old when the loan matures. However, this varies from lender to lender.
Documents Required:
Proof of identity and proof of address for all the applicants and the business.
Bank statement (for last 6 months) and income statements of the business
At least two years of income tax return along with the financial statements
Other compliance documents such as GST certificates and business registration certificates e.g. MOA & AOA or Partnership Deed (Incase of partnership firm)
Conclusion
MSME loans offer a great opportunity for businesses to finance their operations and growth. They provide access to funds at competitive rates, with flexible repayment terms and low documentation requirements. The eligibility criteria for MSME loans vary from lender to lender, so it is important to do research in order to get the best deal for your business. With the right MSME loan, you can unlock your business potential and take it to the next level.
Frequently Asked Questions (FAQs)
Can MSME Loans be used for making investments?
Yes, MSME Loans can be used to make investments. The money can be used for purchasing assets, expanding operations or investing in business growth. However, there can be some restrictions also for the usage of the loan by the respective lender. 
Are MSME Loans interest-free?
No, MSME loans are not interest-free. However, it's usually less than traditional business loans. The interest rates for MSME loans vary depending on the loan provider
Can businesses not registered as MSMEs apply for MSME Loans in India?
No, businesses not registered as MSMEs cannot apply for MSME loans in India. To be eligible for an MSME loan, businesses must first register with the Ministry of Micro, Small and Medium Enterprises (MSME).
What happens if the borrower cannot pay back the MSME loan on time?
If a borrower is unable to pay back an MSME loan on time, they may be subject to late fees and other penalties. Their credit score could be negatively impacted if the loan goes into default. Lenders can also take legal action to recover the loan. 
Are MSME loans better than regular business loans?
Yes, MSME loans are better than regular business loans. They offer lower interest rates and longer repayment periods, making them more affordable and accessible for small businesses. Additionally, they provide quicker processing times than regular business loans, allowing businesses to access the funds they need faster.