What Are the Different Types of Trading Accounts?
7 min read • Updated 16 January 2023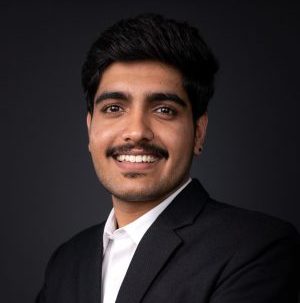 Investing in the stock market is becoming a new source of income for a large number of investors. However, to invest in the stock market, you should be aware of the importance of Demat and trading accounts. Many people might be aware of a Demat account but might need to learn more about a trading account.
Let us understand what a trading account is and its types.
What Is a Trading Account?
A trading account acts as a bridge between Demat account and the bank account of investors. This account offers the facility of buying and selling shares. Using a trading account, you can conduct direct transactions in securities.
Shares that you purchase through your trading account get credited to your demat account, and shares that you sell are debited. You can own as many trading accounts as you want if you wish to buy and sell stocks, commodities, futures and derivatives.
It acts as the platform where you can place your order for buying or selling shares. After which, it is processed in the stock exchange. After execution, the number of shares you wish to buy or sell will be credited or debited to your Demat account, and the necessary amount of money will be credited or debited to or from your bank account.
What Are the Types of Trading Accounts?
Let us look at the most popular types of trading accounts prevalent in India. Although the fine points of these trading accounts might vary from broker to broker, the gist is the same.
Equity Trading Account
With this type of account, you can trade in stocks, futures and options. Traders even get the opportunity to deal with currency derivatives by using the existing trading account. However, an equity trading account is just a part of the entire trading process, as it is not enough to subscribe to an initial public offering and to take delivery of stocks. For this, a demat account would be necessary.
If you plan to invest in futures and options, you will not require a Demat account, as you will not receive any type of delivery. You can further categorise equity trading accounts into cash and margin accounts.
a. Cash Account
It is a type of trading account which requires you to pay the full amount whenever you buy a security. In case you have a cash-type account, all the securities will belong to you, and you will not be able to borrow funds from your broker for transactions.
b. Margin Account
If you own this type of account, you can borrow funds from the broker. This will help you buy more securities. However, this advantage comes along with risk as, if the value of the securities that you buy loses value; your broker will ask to submit the cash or securities immediately to your account. In the case of a margin account, the broker has the right to sell your securities to cover losses.
Commodity Trading Account
If you are interested in investing or trading in commodities, you need to open a commodity trading account. In the commodity trading market, primary economic products are traded in the commodity exchange, including gold, oil, agriculture etc.
Although a commodity account is quite similar to an equity account, you need to open this type of account with a registered commodity broker. Earlier, the regulatory body for equity and commodity trading was different, but now SEBI takes care of both.
Two popular commodity exchanges in India are:
National Commodity and Derivatives Exchange (NCDEX)
Multi Commodity Exchange (MCX)
Offline & Online Trading Account
Offline trading doesn't mean you need to be physically present at the brokerage office to place your order. An offline trading account lets you call the broker personally and place the order.
On the other hand, an online trading account enables you to trade in a more convenient way. You can make all transactions using a mobile trading app or trading software built by a reliable stockbroking firm.
2-in-1 Trading Account and 3-in-1 Trading Account
In order to start trading in the Indian stock market, you require three types of accounts, which are:
Bank account
Demat account
Trading account
You first need to transfer money from your bank account to a trading account and then use it to buy and sell shares through a trading account. After this, all the shares you purchase will be stored in the Demat account.
There are few brokerages which offer 2-in-1 trading accounts. This includes only Demat and trading accounts. The primary aim of a 2-in-1 trade account is to make buying, selling, and transferring shares to a Demat account more seamless.
A 3-in-1 account goes one step ahead and offers additional facilities, including banking services, which ensure safe transactions and funds transfer from one account to another. Some broking platforms offer a hassle-free transfer of funds from a bank account to the trading account.
Discount Broking Account
It is a basic account that does not include any additional services. Brokers who offer this type of trading account do not offer offline services like a call-and-trade facility.
They do not provide any research reports or advisory services for investors. You can only execute trading transactions when you have a discount broking account. This trading account trades huge volumes at low cost. As operational costs are low, so is the brokerage cost.
Full-Service Broking Account
Along with all the basic services, this type of account offers other types of services. You can opt for advisory services and take financial advice when you cannot take trading decisions. You can also use integrated tools to analyse market trends and make decisions after researching thoroughly.
Share Trading Account
This type of account is specific to shares; therefore, you can only buy and sell shares. Although you can trade multiple types of shares using this account, you can trade no other type of transactions by using this account.
Option Trading Account
By using this type of account, you can execute options contracts to buy and sell securities at a predetermined rate. This type of trading account is usually offered to a high net-worth individual.
Final Words
As it is mandatory to open a trading account for buying or selling financial securities, opting for a credible brokerage platform is also important, as frequent glitches might lead to losses for you. There are a large number of options; therefore, think carefully and choose the correct trading account that suits your needs.
Frequently Asked Questions
Are account charges the same for different types of trading accounts?
The higher level or grade of trading account you have, the more benefits you get at lower costs. Some charges get waived on some types of trading accounts.
Is it possible to open a commodity and currency account online?
At present, commodity accounts need to be opened separately. You can trade currency futures with an equity trading account itself. Both commodity and currency trading is possible online as well as via mobile apps.
What is the difference between demat and trading account?
A demat account holds securities like mutual fund units, bonds, ETFs, etc., in digital format. On the other hand, a trading account provides the interface to buy and sell shares in the stock market.
How to place an order at the stock exchange?
When you place the order to buy or sell stocks, you are offered two fundamental execution options – 'at market' or 'at limit'. The market order option indicates that the transaction needs to be executed as fast as possible at the market price. On the other hand, a limit order means there is a minimum and maximum price at which the transaction should be executed.