What Are CANSLIM Stocks? All You Need to Know
9 min read • Updated 14 January 2023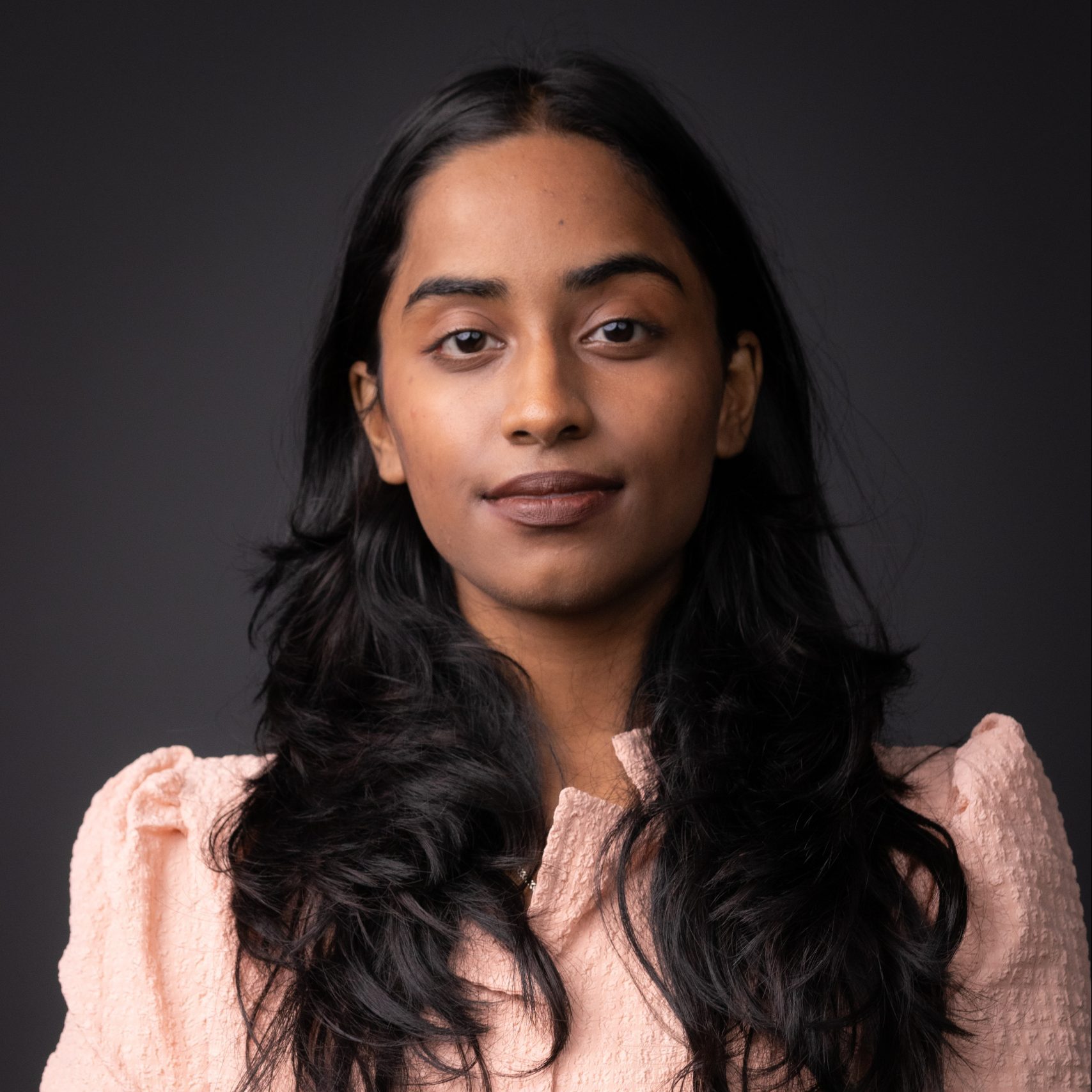 Investing in the stock markets can yield reliable profits when certain principles are kept in mind and followed. There is a flurry of theories, strategies, and never-ending debates about how one should trade in the share market.
Traders explore several techniques or investment strategies to evaluate the assets or stocks that they are willing to add to their portfolios.
Generally, there are two types of analysis related to the equity market- fundamental and technical analysis. some strategies include both technical and fundamental analysis. One such investment strategy is the CANSLIM strategy.
This method allows investors to choose stocks with robust growth potential based on specific criteria, providing opportunities for investors to generate higher profits. CANSLIM stocks are the shares of companies with high growth potential.
What Is CANSLIM?
William O'Neil developed and introduced the CANSLIM method in 1950. This technique for screening stocks has gained traction in recent years, and many have considered it one of the most effective tools for several decades now.
The strategy, developed by the founder of US-based equity research firm Investors' Business Daily, has grown to be one of the most sought after strategies in stock markets worldwide. As said earlier, CANSLIM employs both technical analysis and fundamental analysis to identify growth stocks which are poised to grow faster than average or other securities.
It allows investors to generate higher returns by investing in the right stocks. Furthermore, it considers various technical indicators to recognize suitable entry and exit points for a stock in addition to the consideration of fundamental factors to assess the firm's financial performance.
Before understanding how this CANSLIM strategy works, let's look at the basics of fundamental and technical analysis.
What Is Fundamental Analysis?
It is a valuation method used in evaluating the intrinsic value of any asset or security. When doing so, it examines several economic and financial conditions.
Intrinsic value of a security is defined as the value of any investment depending on the issuing firm's financial condition and current related market and economic health.
In other words, fundamental analysis aids analysts in assessing macroeconomic conditions, including economic, or a sector's health, issuing firm's business model, growth potential, management efficacy, and other related factors that could impact a certain security's value.
Its main purpose is to establish a number that a trader can collate with an asset's current price and see if it is undervalued or overvalued by other market participants.
What Is Technical analysis?
Technical analysis is an instrument used to assess investment or trading opportunities by evaluating statistical trends. It primarily focuses on the numbers, which include historical price movements, volume, etc.
In contrast to fundamental analysis, which focuses on things like business models, and earning-related releases like sales, profits, etc., technical analysis involves examining the prices and volume. The tool studies the demand-supply of security which could influence a security's price, volume, and implied volatility.
Technical analysis also focuses on a security's historical trading activities, which some analysts believe could indicate future movements when equipped with pertinent investing rules.
Now that we know how technical and fundamental analysis work let us understand how the CANSLIM method works.
How Does the CANSLIM Method Work?
The term CANSLIM is an abbreviation for a seven-step method that a trader could follow when screening stocks which might witness exponential growth in the near future.
The acronym consists of seven letters, each representing specific requirements that an analyst would want to understand prior to making an informed decision.
Here we take a quick tour of the abbreviation and see what are the criteria monitored in the process:
C: The first letter, C represents the 'current quarterly earnings per share or EPS' of a firm. Traders generally look at the quarter-over-quarter (QoQ) or annual growth of the current quarterly EPS of the firm while selecting a company to invest in.
The higher rate of EPS growth indicates higher potential for the firm. Traditionally, many market watchers tend to go for firms which have at least a quarterly EPS growth rate of 20%.
A: The letter 'A' indicates the 'annual earnings growth rate' of a firm. In other words, the investors here look at the revenue growth of a company on a year-over-year (YoY) basis. Like the first letter, investors typically prefer to invest in companies which have a minimum annual earnings growth rate of 20%-25% over the last three to five years.
N: The letter 'N' signifies a company's 'new product, management updates, or any positive events that might bolster gains in it. For instance, a company reporting positive earnings results after the closing bell, or releasing any significant acquisition news, tends to see a robust gain in its price in the next trading session.
This type of news boosts the investors' confidence in the firm, creating an optimistic view which results in a subsequent price appreciation.
S: In the CANSLIM strategy, the 'S' letter represents the 'supply' of a particular security. A shortage in supply and a strong appetite for any stock generally creates hype or robust demand for the security while creating an opportunity for the stock price to reach new highs.
For instance, some companies often execute share buy-back programs, where they repurchase their stock to decrease the market supply. This tends to raise the demand for the stock while boosting investors' confidence in that company.
From these, it is evident how the CANSLIM method uses both fundamental and technical analysis to examine the growth potential of securities.
L: The letter 'L' stands for two things, 'Laggards' and 'Leaders'. However, there is a continuing argument that it represents only the laggards or leaders due to several reasons.
Analysts who prefer the 'L' as laggards, use the relative strength index or RSI as a tool. The RSI is a momentum indicator which evaluates a stock's price swings to understand if the stock is overbought or oversold at a given time. The range of RSI extends from 0 to100 with each sub-slab indicating different conditions.
As per experts, a relative strength index from 0 to 30 signifies an oversold condition of the stock, implying that it is undervalued at the moment. It gives a bullish view of the stock, providing buying opportunities for investors.
In contrast, the range between 70 and 100 indicates that a security is in an overbought or overvalued condition at the moment, suggesting a bearish condition for the security. Investors typically use the RSI to gauge risks or the future performance of the asset.
Analysts who believe 'L' conveys a leader argue that it represents the stocks which carry strong fundamentals, and are among the leaders in a particular industry or sector.
I: The letter 'I' represents the 'institutional sponsorship' of a firm. This indicates that investors should look out for the institutional shareholding pattern of a firm while opting to invest in it.
For instance, the companies that went public recently tend to receive continuing support from some popular private equity firms, which attracts investors' attention. In other words, companies with a higher level of institutional shareholding from well-known organisations tend to attract more investors.
Although a surge in institutional shareholding level is viewed as a positive condition, some experts suggest closely evaluating the firms that are over-owned by the institutions.
M: 'M' signifies market direction for the investors. The market participants review the market averages to recognize the broader market direction.
A flurry of firms generally follow the current direction or trend in the market. In other words, investors should ideally evaluate the market trends by assessing different market indices' performance, which aids in understanding positive or gloomy trends for the firm of interest..
Are CANSLIM Stocks Safe?
Many experts consider the CANSLIM method as an efficient stock-screening method that helps investors in selecting high-growth stocks. However, it is a bullish strategy primarily tuned to a fast market, so it might not prove to be efficient in some situations.
The main goal of the strategy is to identify the stocks that are poised to grow before the institutional funds are wholly invested. The method consists of steps that operate as a wish list for investors looking for profits.
However, just like any share can reach new highs depending on a given set of conditions, the picture may turn upside-down at any time. If a stock's direction or market trend moves in the other direction, CANSLIM stocks may end up losing their value at the same rate. Additionally, if institutional investors start taking shelter under safer assets, it could also cause a decline in prices of these growth stocks.
Final Word
Given the points mentioned above, it is evitable that the CANSLIM strategy could be a relevant method for experienced market players with a high-risk tolerance level. This method can help investors in spending and holding the assets for as long as their value moves in line with the future projection.
But at the same time, traders should also keep close track of a downturn in their graphs or any unanticipated market event.
Frequently Asked Questions
What does the CANSLIM strategy mean?
CANSLIM method consists of a seven-step rule:
C: Current quarterly earnings per share (EPS)
A: Annual growth of earnings 
N: New products, management updates, any latest event of a company
S: Supply
L: Leader or laggard
I: Institutional sponsorship
M: Market direction/market trend
How does the CANSLIM strategy work?
CANSLIM method is an investing strategy which employs both technical and fundamental analysis to evaluate stocks with high growth potential.
Is the CANSLIM method a part of technical or fundamental analysis?
CANSLIM strategy equips both technical and fundamental analysis to analyse stocks.
What financial ratios are used for fundamental analysis?
These are some of the most widely used financial ratios for fundamental analysis:
Earnings per share (EPS)
Price to earnings (PE) ratio
Operating profit margin
Return on equity (ROE)
Current ratio
Debt to equity ratio