Guide for Vellore Commercial Real Estate Investment 
11 min read • Updated 11 May 2023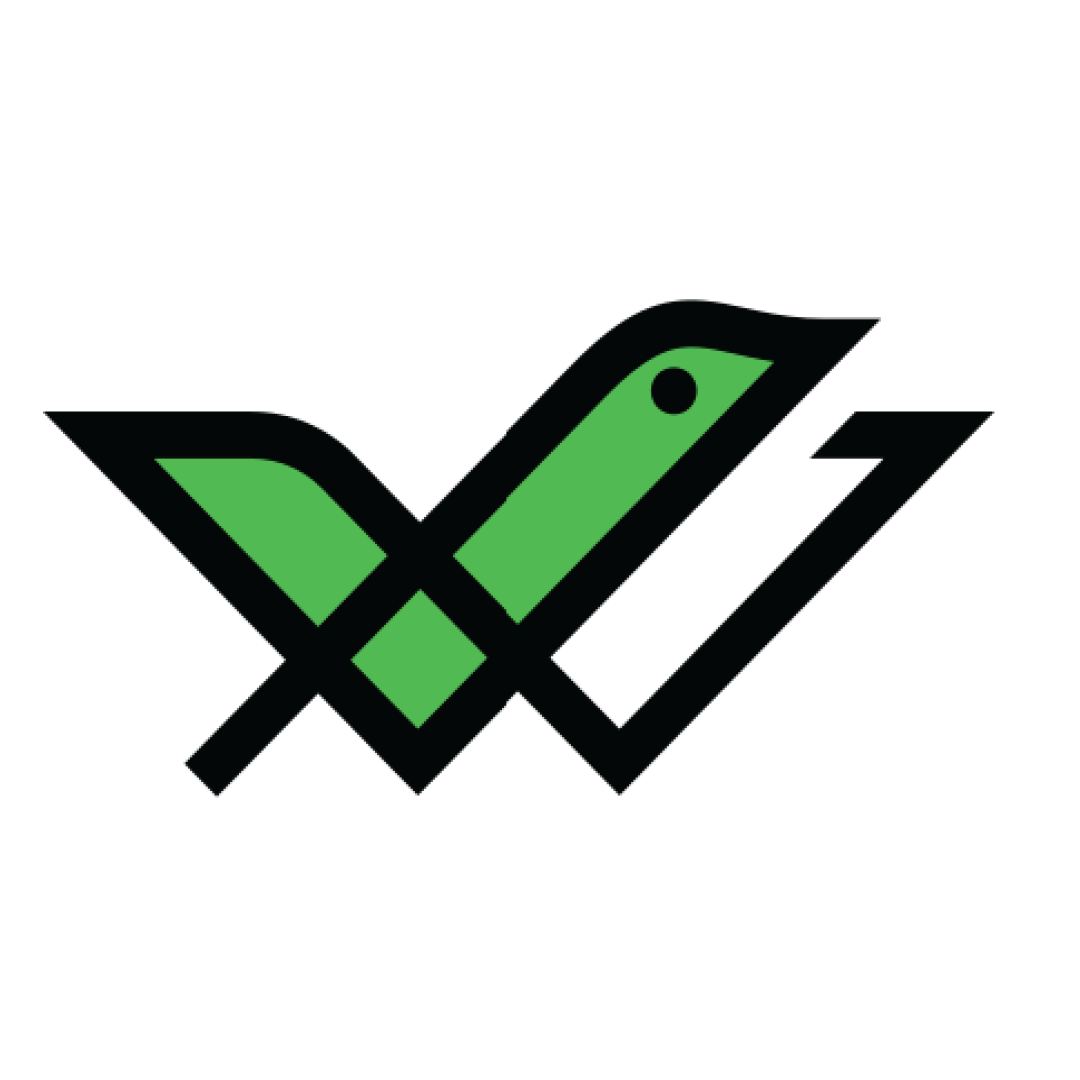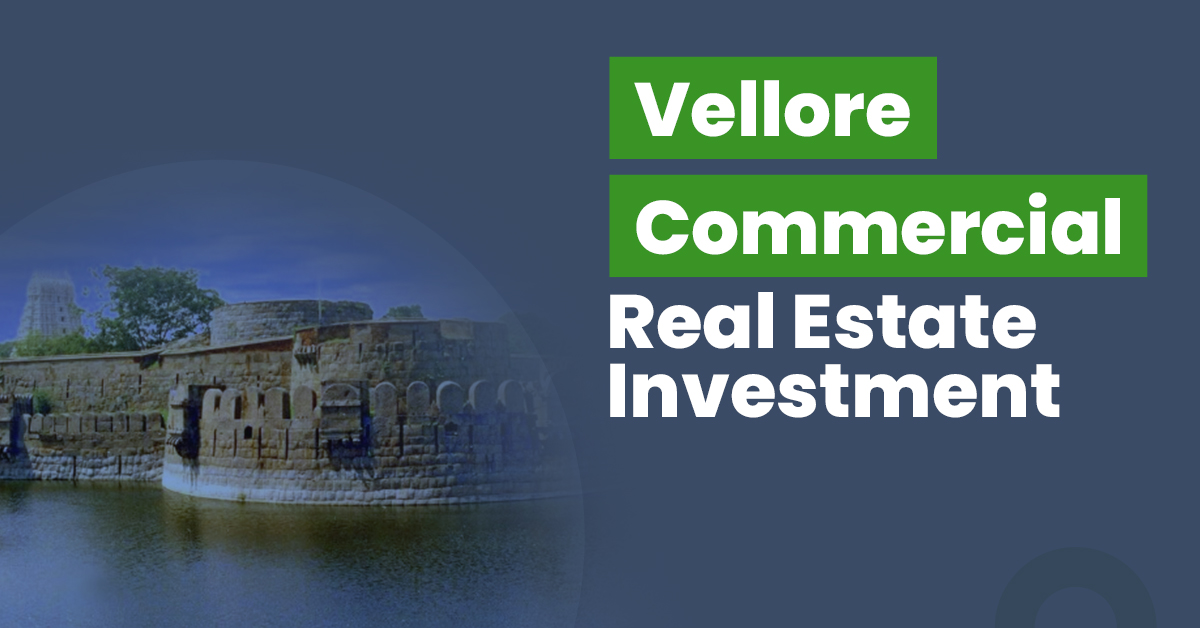 Vellore, an industrial hub in Tamil Nadu, is a tier 2 city rich in history, culture, and natural beauty, known for monuments dating back to the 9th century. Tamil Nadu, with a literacy rate of 80.09%, stands higher than the national average of 74.37%. Vellore is home to major industries such as hospitals, education institutes, and factories. This hub of professional healthcare and academics has renowned universities and hospitals. Additionally, Vellore is on its way to become a smart city. Currently, it is undergoing the Smart City Challenge Stage 2. This proposal comprises of 3 goals – to establish a Swachh city, enhance its service delivery to be more responsive and inclusive, and to foster medical, educational, and heritage tourism.
Thus, these factors add to making Vellore quite a viable option for commercial real estate investment. Now, let's discuss in detail the prospects of commercial real estate investments in Vellore.
Top Reasons to Invest in Vellore Real Estate
Vellore is a rapidly growing and developing city. With a growing population, increasing demand for housing and a thriving economy, it is a great place to invest in real estate.
Here are the top reasons why one should consider investing in real estate in Vellore:
Vellore is a city that has a rapidly growing economy, driven by the growth of several industries including manufacturing, healthcare, and education. This growth is creating a high demand for housing and is making real estate in Vellore a great investment opportunity for those who are looking to make a long-term investment.
Vellore is becoming known as a hub for healthcare, with several leading hospitals and medical institutions located in the city. This growth in the healthcare industry is attracting a large number of people to Vellore and is driving the demand for housing in the city.
Vellore is known for its beautiful temples, historic forts, and lush green parks, making it a great destination for those who are looking to experience the history and culture of India. In addition, Vellore is also known for its local markets and street food stalls offering a wide range of delicious foods and traditional handicrafts.
Due to several flourishing industries, commercial properties are in high demand in the business sector of Vellore. Thus, purchasing these properties generate high returns on investment and provide a regular source of passive income via means of leasing or renting the property.
Commercial Real Estate Investment Opportunities in Vellore
Individuals may seek commercial real estate investment opportunities in the following areas in Vellore:
There are quite affordable options in Arakkonam, with commercial real estate pricings starting at around ₹ 800 per square foot. This place is close to the northern Tamil industrial hub, with the Arakkonam station connecting areas including, Tiruttani, Katpadi, and Chennai. Close to Arakkonam lies the airport development site at Parandur, as well as the Bangalore-Chennai highway.
Sholingur offers commercial real estate investment options starting at about ₹ 1,700 per square foot. This Sholingur Walaja State Highway runs through this region, providing easily accessible transport. In addition, Sholingur is near the Narasingaperumal Hill Temple, along with other pilgrimage sites.
For folks looking for more extravagant commercial real estate deals, Pernambut provides prices of approximately ₹ 33,000 per square foot. The area is surrounded by the Poramboke canal on the north and the Kothapalli village on the east.
Things to Consider Before Buying a Commercial Property in Vellore
Before purchasing a commercial property in Vellore, consider the following factors that may affect returns on investment:
Properties built by reputable builders are generally of high quality and have good brand value, making them a profitable investment option. Tenants often prefer properties associated with established builders, which can result in higher returns. It is important to verify the builder's background and track record.
Individuals should invest in properties developed by experienced and reputed builders to ensure it has a high demand and brand value. Before investing in an under-construction project, it is essential to carry out a thorough background check of the builder and to find out their completed projects and court cases.
Infrastructure and Amenities Available
Before investing in a commercial property, analyse the accessibility to necessary amenities, such as electricity and water, proximity to an airport and railway station, and the presence of essential services like hospitals, police stations, and educational institutes.
Properties with modern amenities and good infrastructure are more in demand and the infrastructure of the locality is an important factor in determining demand and value.
Ensure essential services are nearby and that basic infrastructure, such as well-maintained roads, water supply, electricity backup, and telecommunications are available. The quality of amenities and infrastructure around a property directly impacts its demand.
Connectivity and Transport
Connectivity is a crucial factor for the demand and value of a commercial property. Invest in a property located in a prime area with good connectivity to the rest of the city via major roadways and transportation options.
A property in a prime location with convenient connectivity to other parts of the city and state will retain high value and generate good returns. Ensure the property is connected to the rest of the city through public transportation and proper road networks, and is conveniently located near dense residential areas for the best prices.
According to the Real Estate Regulatory Authority (RERA) Act 2016, all states and UTs must have a RERA body under the respective state governments to regulate and promote real estate transactions in India. RERA ensures transparency and safety in real estate activities and protects the interests of investors.
All builders in India and their respective property details must be registered with RERA. Therefore, one should positively check builders' and their properties' credibility by visiting the official Tamil Nadu RERA website before investing in a commercial property in Vellore.
Stamp Duty in Vellore
The following is a table of stamp duty rates in Vellore:
| | |
| --- | --- |
| Property Deed Types | Stamp Duty |
| Sale / Conveyance | 7% of the property's market value |
| Gift | 7% of the property's market value |
| Exchange | 7% of the property's market value |
| Simple Mortgage | 1% on loan amount up to Rs 40,000 |
| Mortgage with Possession | 4% on the loan amount |
Registration Charges in Vellore
The registration charges in Vellore are as follows:
| | |
| --- | --- |
| Property Deed Types | Registration Charges |
| Sale / Conveyance | 4% of the property's market value |
| Gift | 4% of the property's market value |
| Exchange | 4% of the property's market value |
| Simple Mortgage | 1% on loan amount up to Rs 10,000 |
| Mortgage with Possession | 1% on the loan amount |
Vellore Commercial Real Estate Sector: What's the Forecast?
Vellore has an urban population of over 1.8 lakh and is known for its heritage and cultural influences, and is an important commercial hub for the region.
Since Vellore is soon to become a smart city, it has seen a surge in the growth of the commercial real estate sector. It is aiming to become a Swachh city by implementing advanced technologies for efficient waste management and sanitation services. Vellore is also striving to provide basic infrastructure through cutting-edge technologies. In addition, the city plans to establish information centres and help desks for citizens. These factors have attracted numerous investors, who are looking for attractive returns on their investments.
Vellore is home to the Katpadi Junction, which is the largest railway station in Tamil Nadu. Chennai is the closest international airport, at a distance of 135km, whereas Tirupati, the closest domestic airport is at a distance of 100km.
Apart from this, Vellore also has a well-developed road network, including NH-46 and NH-4, which makes it easy for businesses and industries to transport their goods and services.
Overall, the commercial real estate sector in Vellore is a lucrative investment option, as it offers attractive rental yields and the potential for capital appreciation in the future.
Commercial Real Estate vs Other Asset Classes
Investing in real estate is a popular choice for those looking to diversify their portfolios and secure long-term financial stability. However, with a wide range of investment options available, it can be difficult to determine the best fit for your needs. Here are the advantages and disadvantages of commercial real estate compared to other asset classes, including gold, stocks and mutual funds, bonds, and residential real estate:
Commercial Real Estate vs Gold
While gold is a valuable asset, it does not produce income and can be subject to fluctuations in market value. On the other hand, commercial real estate can provide steady rental income and the potential for appreciation in value over time.
Commercial Real Estate vs Stocks & Mutual Funds
Investing in stocks and mutual funds can be volatile, with values fluctuating based on market conditions. In contrast, commercial real estate offers a more stable investment with predictable cash flow through rental income. Additionally, commercial real estate can provide long-term appreciation in value and a tangible asset to invest in.
Commercial Real Estate vs Bonds
Bonds are typically considered a low-risk investment, but they also offer low returns compared to commercial real estate. While bonds provide a fixed income, commercial real estate has the potential for higher returns through rental income and appreciation in property value.
Looking forward to earning a fixed income by investing in bonds? Register on our homepage today and start investing.
Commercial Real Estate vs Residential Real Estate
While residential real estate can provide rental income, it may not be as profitable as commercial real estate due to lower rental rates and higher property management costs. Commercial real estate, on the other hand, typically commands higher rental rates and has a wider range of potential tenants, making it a more attractive investment option.
Given below is a table showing how commercial real estate compares to other assets:
| | | | | | |
| --- | --- | --- | --- | --- | --- |
| Parameters | Commercial Real Estate | Gold | Stocks & Mutual Funds | Bonds | Residential Real Estate |
| Returns | High | Moderate | High | Moderate | Moderate |
| Liquidity | Low | High | High | Moderate | Low |
| Risk | Low | Low | High | Moderate | Low |
| Volatility | Low | Low | High | Low | Low |
| Ticket Size | High | Low | Varies | Varies | High |
Steps to Invest in Commercial Real Estate in Vellore
Here are the steps to investing in commercial real estate in Vellore:
Step 1: Familiarise yourself with the current commercial real estate market in Vellore and identify the most attractive locations and property types for investment.
Step 2: Determine the amount of capital you are willing to invest and allocate funds accordingly.
Step 3: Consult with a real estate agent, financial advisor, or lawyer for guidance on the best investment opportunities and legal requirements.
Step 4: Carefully assess the potential return on investment, property conditions, and any related costs for each potential investment.
Step 5: Once you have found the right property, negotiate the purchase price, financing terms, and other details with the seller.
Step 6: Obtain a commercial mortgage or explore alternative financing options to secure funding for your investment.
Step 7: Complete the transaction, transfer ownership, and take possession of the property.
Step 8: Hire a professional property manager to oversee the day-to-day operations and maintenance of the property, or consider managing it yourself.
Step 9: Regularly track your investment's performance and make adjustments as needed to achieve your investment goals.
Final Word
In conclusion, Vellore is a tier 2 city that offers a rich cultural heritage and is a great place to visit for all those who are interested in history, culture, and natural beauty. Thus, it offers great investment opportunities for those who are looking to invest in real estate.
With a growing economy, increasing demand for housing, improved infrastructure, a thriving healthcare industry and education sector, and affordable prices, Vellore is a city that should not be overlooked by real estate investors.
Frequently Asked Questions
Do commercial industry brokers assist in the sale of a property?
Yes, you may hire commercial industry brokers to sell your property. Estate agents in Vellore seeking commercial premises have a larger network of contacts. They regularly phone or meet with purchasers, allowing you to sell any home at a higher price.
What is the cost of renting an office space?
The cost of renting a commercial space is determined by a variety of criteria such as location, area, and the availability of various amenities. Commercial real estate brokers may assist in finding the greatest properties and negotiating a higher market price.
What types of buildings are available for business use?
Depending on your needs, you can purchase an office space, rent a commercial space, or construct a multi-story structure for restaurants, hotels, or a warehouse.