Understanding Penny stocks
5 min read • Updated 29 June 2023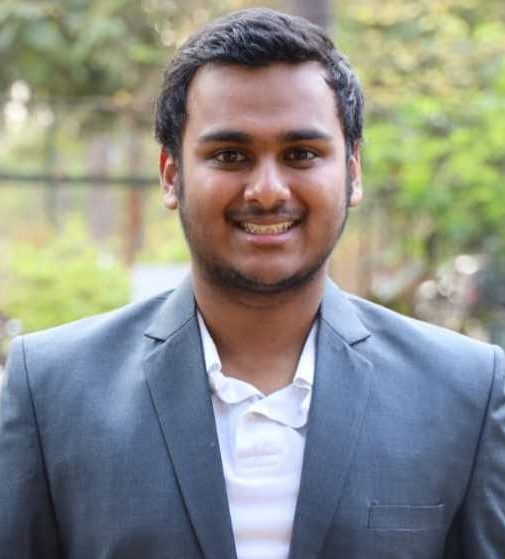 We are always captivated by things that are cheap or available at a considerable discount. To find the perfect bang for the buck, we sometimes spend on things that aren't even necessary to buy, but we get them for dirt-cheap prices.
In this regard, there are ultra-low-priced stocks in the market that are popular among retail investors.
But are they worth your hard-earned money? Will they ever build a fortune for you in the future, or will they wipe out the investment? Let's know that.
What are 'Penny Stocks'?
Stocks of a company having a very low market capitalisation and available at very low prices are referred to as 'penny stocks'. They are also known as micro-cap stocks, nano cap etc based on their market capitalisation.
In India, the prices of most penny stocks are below ₹10. Such companies generally have a market capitalisation ranging from ₹20 crore to ₹1000 crore. They face high volatility; hence, the price may fluctuate rapidly.
It should be noted that penny stocks can be highly illiquid. These stocks are traded on exchanges in low volumes i.e., a limited number of buyers and sellers.
Who should invest in 'Penny Stocks'?
Investors with a speculative mindset and expectation of exponential growth and investors with a high risk appetite should invest in penny stocks. However, you should know the associated risk that comes with it.
How to find a penny stock?
Penny stocks usually have a market capitalization of less than ₹1000 crore.
The following table will help you understand the difference between micro-cap companies and companies of other capitalizations:
| | | | |
| --- | --- | --- | --- |
| Type | Market Capitalization | Rank Across the Exchanges (NSE & BSE) | Examples |
| Large Cap | Greater than ₹20,000 crore | Top 100 | TCS, Reliance, HDFC Bank, Sun Pharma, etc. |
| Mid Cap | Lies between ₹5,000-₹20,000 crore | 101st -250th | Polycab India, TTK Prestige, Kajaria Ceramics, etc. |
| Small Cap | Less than ₹5000 crore | 251st onwards | CEAT, PVR,Varun Beverages, etc. |
| Micro Cap | Less than ₹1000 crore | – | Siti Network, Opto Circuits, Sanwaria Consumer, etc. |
What are the features of penny stocks?
Here are some of the primary features of penny stocks in India:
Low Cost: They are generally available below the ₹10 mark, enabling the investor to buy huge quantities with a low amount of capital.
Low Liquidity: They are generally illiquid since the volume traded in these stocks is low, and it isn't easy to find a buyer when you want to sell them at your desired price. So liquidating them is difficult when in need of cash.
Minimal information about the company: Penny stock companies are generally new, and hence limited historical data is found about the company.
Multi-fold returns: They can grow investors' money multifold times and sometimes become multibaggers.
Points to remember before investing in penny stocks
Here are some aspects of penny stocks that you should keep in mind before investing in them:
Very low probability of becoming a multibagger.
High chances of losing money with the possibility of 100% loss of capital. .
Prices of these shares are occasionally rigged.
Deep understanding of the industry as well as the company is required.
Low liquidity and volume makes it difficult to sell.
Ask and bid difference is high, and you may not be able to sell at the desired price.
Final Word
Investing in penny stocks demands a large appetite for risk, as the stock can bust any day. It is important to verify the company's business through its website and the location where they are operating; checking its price regularly and going through the financial statements is also beneficial. Also, it is advisable to limit your exposure to this investment category as heavy investment in penny stocks can lead to a huge loss of capital.
Frequently Asked Questions
Should I invest in penny stocks for the long term?
Investing in a penny stock for the long term requires a lot of information, time, research, and patience. You must research about the company before investing your hard-earned money. Checking quarterly statements and annual reports should be done before and after investing. 
Shall I put all my investments in penny stocks if I have a very high risk appetite?
Penny stocks are generally meant for speculation, and as an investor, you should not risk all your money in penny stocks. You must set a stop loss or exit to protect your investment if your decision goes wrong. Invest what you could afford to lose.
How much risk is involved in investing in penny stocks?
Although penny stocks have the potential to generate high returns, they are considered to be highly risky investment options. If you are an aggressive investor with a very high risk appetite, you can consider investing in penny stocks. 
How much allocation shall an investor have to penny stocks in his portfolio?
It depends on your risk appetite. Typically, you should not have an allocation of more than 5% to penny stocks in your overall portfolio. These stocks carry a substantial risk of capital erosion, so you should have only a little exposure to penny stocks in your portfolio.