Guide for Ujjain Residential Real Estate Investment 
10 min read • Updated 11 May 2023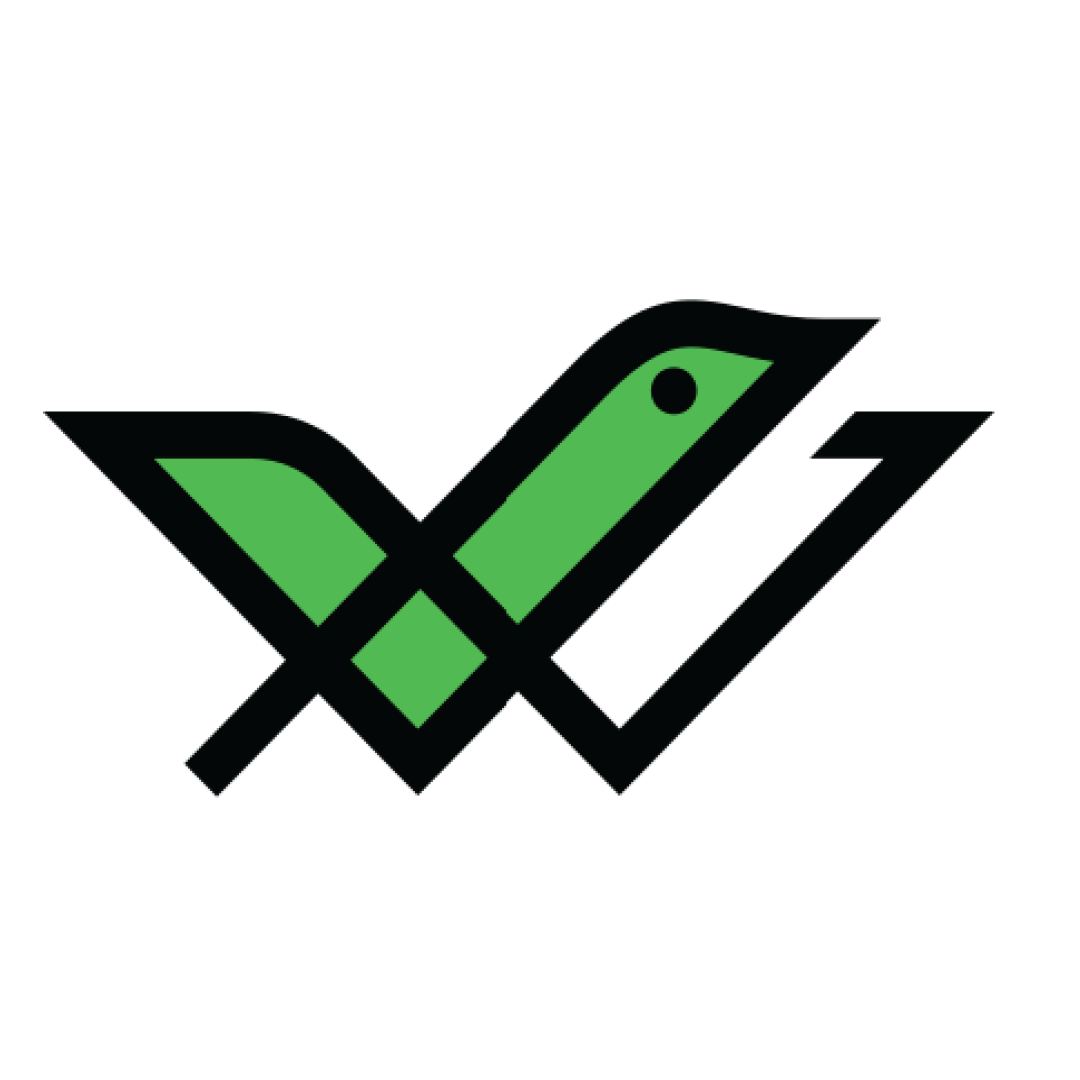 Ujjain is a 5,000 years old tier 2 city in Madhya Pradesh, famous for its religious and historical importance. The city lies on the southern edge of the Malwa plateau and to the west of Bhopal, the state capital.
Over the years, residents of Ujjain have witnessed several industrial and educational upliftments, catering to quality education and ample employment opportunities.
The average literacy rate in Ujjain is 84.43%, an adobe to some of the prominent educational institutions in India, namely Ujjain Engineering College, Pt. Jawaharlal Nehru Institute of Business Management etc.
Furthermore, with a rich culture and history, the city is ladened with hundreds of tourists from all over India and abroad, which opens the door to earning passive income via renting tourist accommodations.
Apart from the factors mentioned above, Ujjain offers various other services, which will be discussed throughout the article. Therefore, keep reading to learn about Ujjain's real estate investment opportunities.
Top Reasons to Invest in Ujjain Real Estate
Keep reading to discover some of the prominent factors that make Ujjain a perfect city to invest in residential real estate.
Although the economy of Ujjain primarily relies on agriculture, the second most prominent sector is the service sector, which provides ample employment opportunities to its residents. The city is home to some of the best banking and financial sectors like IndusInd Bank, HDFC, Indiabulls Consultancy, etc.
In addition, some well-known infrastructural and consultancy companies like TATA Projects and IPE Global are also responsible for the resident's employment.
Ujjain has a well-planned township and transport connectivity. You can easily get a cab to the nearest Devi Ahilya Bai Holkar International Airport, just 56 km from the city, providing domestic and international flights to the citizen. The airport provides direct flights to international destinations like Kuala Lumpur, Bangkok, Dubai and Sharjah.
The Ujjain Railway Station has 8 platforms through which over 154 trains pass every day, connecting the city to Hyderabad, Surat, Puri, Chandigarh, etc.
Lastly, National Highway 552G and State Highways 18 and 27 facilitate inter and intra-city commutation. There are plenty of transportation options in Ujjain, including autorickshaws, cabs, and state and privately-owned buses.
Ujjain has plenty of educational institutions, which makes it one of the educational hubs in Madhya Pradesh. Some prominent schools and colleges in Ujjain are Kendriya Vidyalaya Ujjain, Carmel Convent Senior Secondary School, Ujjain College of Pharmaceutical Science, Government Madhav Science College, etc.
Many students and families with children settle in Ujjain to be near workplaces, schools and colleges. This drives the demand for residential real estate in this city.
Things to Consider before Investing in a Residential Property in Ujjain
Following are the things that you should keep in mind while investing in residential real estate in Ujjain
A locality's utility services are vital in determining its resident's convenience. For example, a neighbourhood with proper street lights, sewage and flood management is often desirable and indicates the quality of life. Ujjain has an appropriate sewage management system and a wastewater treatment plant.
Furthermore, the city also has a rainwater clearance system to counter flood situations and ensure the city is porous and rainwater does not clog the drainage.
If you want to invest in residential real estate without checking the builder's reputation, think again. Builders are responsible for acquiring raw materials and overseeing the construction work. Therefore, checking your builder's credibility by reviewing their portfolio and analysing the developer and past customer reviews is crucial.
By doing so, you can make sure that the construction was completed by a trusted company. This will make affect the resale value of the residential property.
The Real Estate Regulatory Authority (RERA) is a statutory body formed under the Real Estate (Regulation and Development) Act 2016 to eliminate any discrepancies and fraudulency in the real estate sector. It legitimises builders and real estate and promotes transparency.
To check for the authenticity of a builder/developer in Ujjain, refer to Madhya Pradesh's RERA Portal.
Residential Real Estate Investment Opportunities in Ujjain
Here are some of the prominent localities in Ujjain to consider for investing in residential real estate:
If you are looking for a residential area near the railway station of Ujjain Junction, Freeganj can be a perfect locality. It offers various coaching centres, excellent medical infrastructure and an ambient urban nightlife within easy reach.
Kanwal Hospital and Research Centre are one of the prominent hospitals in Freeganj. Residents can also avail plenty of markets and recreational centres like PVR Treasure Bazaar Mall for shopping. The average price for residential real estate in Freeganj is ₹3,333 per square foot.
Nanakheda is one of the famous localities in Ujjain, lying close to Freeganj. Residential properties here offer excellent transport connectivity. You can easily access Nanakheda and Ujjain Bus Stand for inter and intra-city commutes. Furthermore, prominent shopping centres such as Reliance Footprint, Cosmos Mall Ujjain, Dindayal Shopping Centre, etc., are located nearby.
The quality of life and the location's convenient transportation make it more demanding among real estate investors. The average residential real estate price in Nanakheda is ₹3,951 per square foot.
Stamp Duty in Ujjain
The below-mentioned are the stamp duty rates in Ujjain
| | |
| --- | --- |
| Gender | Stamp Duty Rate |
| Male | 7.5% |
| Female | 7.5% |
| Joint (Male + Female) | 7.5% |
| Joint (Male + Male) | 7.5% |
| Joint (Female + Female) | 7.5% |
Registration charges in Ujjain
The registration charges in Ujjain are as follows
| | |
| --- | --- |
| Gender | Registration Charges |
| Male | 3% |
| Female | 3% |
| Joint (Male + Female) | 3% |
| Joint (Male + Male) | 3% |
| Joint (Female + Female) | 3% |
Ujjain Commercial Real Estate Sector: What's the Forecast?
Ujjain has been going through tremendous infrastructural development through the proposed Smart City Project. Under the project, the state government has installed smart street lights, public bio-toilets, traffic monitoring systems and is constructing various schools under the MRIDA project.
The cost of the Ujjain smart city project is estimated to be around ₹200 crore and aims to add to the resident's quality of life and the economic upliftment of the city.
The Ujjain Mahakal Corridor is a developmental project in Ujjain costing ₹1,500 crore to develop new roads, pedestrian pathways, and public spaces. The project aims to promote tourism and pilgrimage to the Mahakal Temple and improve the infrastructure around it. This will improve the citizen's ease of living and the local economy.
Other than these, with the Government's support and assistance, the city is soon to develop its real estate industry as more people are driven here. Furthermore, the city is home to various temples and historic architecture like Mahakaleshwar Jyotirlinga, Kalabhairava Temple, etc. These will allow real estate investors to rent out accommodations for tourists and earn high passive income.
All these factors make Ujjain a perfect residential real estate investment option.
Residential Real Estate vs Other Asset Classes
Follow the section below to better understand the differences between residential real estate and other asset classes.
Residential Real Estate vs Gold
Residential real estate can yield higher returns than gold. However, gold is often preferred by Indian households due to its high liquidity, which allows people to sell and buy the commodity easily. In contrast, finding a suitable tenant or buyer for residential real estate takes time.
Residential Real Estate vs Bond
Bonds are safe investment options that earn you fixed interest over a set period. Unlike bonds, residential real estate yields much higher returns. However, remember that the market value of real estate depends on the amenities and social infrastructure offered by the locality and carries the risk of tenants failing to pay the rent on time.
Are you looking for safe but sufficient returns? Here's a solution, check our homepage and start investing in quality bonds which offer fixed interest rates from 9% to 11% now!
Residential real Estate vs Commercial Real Estate
Commercial real estate can earn higher returns than residential real estate. However, with residential real estate, investors can avail various tax benefits. Setting up commercial real estate and commencing business operations requires significant capital and, thus, commercial properties are more expensive.
Residential Real Estate vs Mutual Funds and Stocks
Mutual funds and stocks have the potential to yield exponential profits. However, they are volatile and subject to market risks. On the other hand, residential real estate is a much safer investment option. Furthermore, investing in mutual funds and stocks requires an individual to have insightful market knowledge, whereas anyone can invest in real estate.
The following table compares residential real estate to other asset classes based on various parameters.
| | | | | | |
| --- | --- | --- | --- | --- | --- |
| Parameters | Commercial Real Estate | Stocks & Mutual Funds | Residential Real Estate | Bonds | Gold |
| Returns | High | High | Moderate | Moderate | Moderate |
| Liquidity | Low | High | Low | Moderate | High |
| Risk | Low | High | Low | Moderate | Low |
| Volatility | Low | High | Low | Low | Low |
| Ticket Size | High | Varies | High | Varies | Low |
Steps to invest in Commercial Real Estate in Ujjain
Below are the steps that you can follow to start investing in residential real estate in Ujjain:
Step 1: Allocate a reasonable budget for your real estate investment by keeping aside your basic expenses.
Step 2: Make a list of localities that cater to all basic amenities and have plenty of high-prospect real estate options available for investment.
Step 3: Shortlist the most desirable residential properties and conduct an on-site inspection to verify their market value and future prospects. Also, remember to check for RERA authentication before finalising a real estate.
Step 4: Prepare all the required documents and appoint a legal assistant to proceed through the documentation to avoid discrepancies or contract loopholes.
Step 5: Finalise the deal by paying the seller and other applicable fees, including stamp duty, registration charges, professional charges, etc.
Step 6: Ensure you get your property insured again for any future damages, to avoid hefty financial loss.
Final Words
Ujjain has shown tremendous economic and infrastructural development over the past few years, especially with the ongoing smart city project. Today, the city offers proper connectivity to educational institutions, medical facilities and recreational centres, which increases the value of its real estate market. If you want to make the best out of the lucrative opportunity to purchase high-value properties in Ujjain, you can start investing now.
Frequently Asked Questions
Is investing in residential real estate a good idea?
Residential real estate can yield significantly high returns over a long time and provide a place to reside. Furthermore, it can also provide investors with stable passive income from rents making it one of the safest and the most rewarding investments.
What is the crime rate in Ujjain?
As per the Numbeo site, the average crime rate in Ujjain is 35.89, which is far lower than other prominent cities in Madhya Pradesh, including the state's capital Bhopal which has a crime rate of 45.24.
What happens to my property if I die without a will?
In case of one's demise, the property's ownership is distributed to all legal heirs, as per the Hindu Succession Act 1956. However, please note that the following only applies to immovable assets.
What is a sales deed?
A sales deed is a legal document that confirms a real estate transaction and acts as evidence of the handover for future reference. Please note that the document is vital and often needs to be presented as address proof.