Types Of Personal Loans: Wedding, Travel, Medical, and more
8 min read • Updated 29 June 2023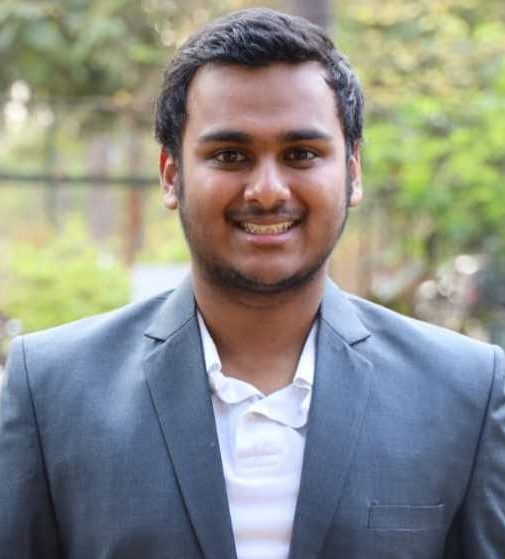 Increasingly, people are opting for personal loans to finance their large purchases. Personal loans are unsecured loans taken by individuals from banks or non-banking financial companies (NBFCs) to match their requirements.
Unlike a mortgage or car loan, a personal loan does not have any collateral. Factors such as employment, credit score, repayment capacity, income level, etc. are considered to qualify for a personal loan. Many people prefer the ease of applying for a personal loan and the fact that collateral is not needed.
Personal loans intend to cover immediate financial needs. The purpose of the loan depends on the borrower, provided it is to meet a legitimate financial need, such as business capital, marriage, medical expenses, or foreign travel.
In this guide, let us examine the different types of personal loans.
Types of Personal Loans
Wedding
There are countless expenses associated with a wedding – the dress, flowers, catering, photographer, venue, food, and more. Here, a personal loan can help you cover all the costs of a wedding.
Home renovation and Shifting
The cost of shifting can add up quickly regardless of whether you are moving across town or the country. Moving can be expensive, and you might need a personal loan to make ends meet. Your new place may also benefit from a personal loan if you want renovations or upgrades.
Debt consolidation
Debt consolidation is another reason why people take out personal loans. Consolidating your debts could simplify your repayment process because you have to keep track of only one monthly payment. In addition, you can save money on interest payments by consolidating your debt depending on the rate of interest and terms.
Vacation
Vacations are often relaxing. With a loan in your pocket, you can travel, knowing that the money is available. In addition, a personal loan for vacation might help you fill in the gaps if saving and budgeting does not get you where you want to be.
Large Purchases
If the price of your desired item is above your means, a personal loan can help. For example, consider buying your dream home décor, a car or TV, a stunning engagement ring for your significant other, etc.
Education
Lenders offer unsecured personal loans and secured education loans backed by collaterals such as a graduate degree or a real estate property. So for all your academic needs, from tuition and residence fees to books and field trips, you can use this education loan to make the payments.
Agricultural Needs
Loans granted to farmers for agricultural and farming purposes are known as agricultural loans. It is possible to obtain agricultural loans at lower interest rates and with a flexible repayment schedule.
Personal Computer or Mobile Phone
Knowing the requirements of today's technology-driven world, several banks and NBFCs offer small personal loans to meet this specific need. In addition, you can get complimentary insurance coverage for the purchased item and the loan.
Consumer Durables
Banks and NBFCs offer consumer durable loans to enable you to purchase products like air conditioners, refrigerators, TVs, washing machines, etc.
Pension loan
Pension loans are exclusively for retired personnel, and hence, the usual eligibility criteria do not apply. Under this scheme, some banks provide 7 to 10 times the amount of pension the pensioner drew the month previous to submitting the loan application.
Personal loan against credit card
Unlike other personal loans, a loan against a credit card does not require documentation. The amount is loaned against your credit limit, spending pattern etc.
Eligibility Criteria
Even though it varies from bank to bank, it will consider several factors, including age, occupation, income, ability to repay the loan, and where you reside.
You need a regular income source to obtain a personal loan, whether a salaried individual, a self-employed business person or a professional. Furthermore, the lender may need information on the company the individual works for, their credit history, and other factors that reflect their financial position.
Documents Required For A Personal Loan
You should have the following documents ready if you are planning to apply for a personal loan:
Documents to verify your identity include your Aadhaar, PAN, Voter ID, Passport, and driving license.
Proof of employment.
Salary slip.
Bank statements.
Passport size photo.
Income Tax Return.
Business proof (for self-employed applicants).
Statements of financial position (for self-employed applicants).
Factor to consider before taking personal loan
Loan Amount
One of the most critical aspects in selecting whether or not to apply for a personal loan is the loan amount. Look out for any origination, application, or prepayment fees that may be charged. Some personal loan providers in India may also charge a processing fee, which can range from 1% to 5% of the loan amount.
Loan Repayment Tenure
Consider the length of the loan and the repayment schedule to make sure it fits your budget. Personal loans in India typically have a repayment period of 1 to 5 years. It is advisable to pay off the debt to the earliest. Lenders providing quick repayment terms often demand higher EMIs due to the decreased number of payments.
Lenders
Research the lender and read reviews to ensure they have a good reputation and a history of treating customers fairly. In India, you can check the Reserve Bank of India (RBI) website for a list of licensed personal loan providers.
Credit Score
You will likely be eligible for a personal loan based on your credit score. Before applying for a personal loan, you should check your credit score. If you want a personal loan sanctioned on favourable terms, you need a credit score above 750.
Interest Rates
You may be approached by various lenders offering competitive and marginally low-interest rates. Even though this may seem like a great offer, keep in mind that you may end up paying more if you take out a loan without conducting sufficient research.
EMI payment
You should become familiar with the EMI payment before taking out a loan. EMI calculations are important because they allow you to budget for your loan repayment and understand the total cost of the loan. When considering a personal loan, you should calculate the EMI to ensure that you can afford the monthly payments.
Origination Fees
Personal loans are sometimes subject to origination fees. For example, you must pay an origination fee during the loan application process or once the application has been verified.
Foreclosure And Prepayment Charges
Another set of expenses to be aware of are the foreclosure and prepayment charges. Borrowers must pay these fees if they have to prepay their debts.
Conclusion
Now that you know the various options available, you may be ready to decide whether a personal loan is a good option for you. You can apply for a personal loan online. Applying online will enable you to get a quick disbursement.
It is available 24 hours a day, seven days a week, which is highly convenient in times of need.
Frequently Asked Questions
Why should you take out a personal loan?
You can use a personal loan for any of your financial needs. The loan disbursal is quick which helps during times of emergencies.
Does taking a personal loan have any disadvantages?
The interest rates on personal loans are higher than those on most other loans. The easy availability of these loans may lead to the exploitation of people.
Is it wise to take out a loan for a wedding or vacation?
Exercise prudence if you plan to apply for a loan for wedding or vacation expenses. If you need a loan to go on vacation, ask yourself if it is necessary to take a loan.
How to find the best personal loan in the market?
Compare the features and offerings of several lenders, and you can find the one that is right for you.
Before applying for a personal loan, what should I keep in mind?
Before you apply for a loan, find out if you qualify for the loan. Ensure that you have all the necessary documents, and also ensure you have collateral on hand if it is needed.
What are the consequences of defaulting a personal loan?
If you do not repay your loan, the lender can take you to court. The court will then require that you pay back the amount in full or face other penalties such as wage garnishment or seizure of assets. Also, it would reflect in your credit report and cause problems when you apply for credit cards or other loans in future.