Trading Account: Why Do Traders & Investors Need It?
5 min read • Updated 16 January 2023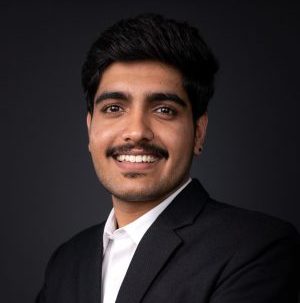 A trading account is similar to a banking account which allows traders to buy and sell securities. There is a link set up between a bank account and a trading account for utilising liquid cash for seamless transactions. You might confuse yourself with demat account and trading account to be the same, but these are different and work hand in hand for the purpose of trading.
You can open as many trading accounts as you want to buy and sell financial instruments like stocks, commodities, options, futures and derivatives; however, each has to be from a different broker.
Once you place an order to buy or sell a stock through your trading account, your order will be executed by the relevant stock exchange. The number of shares you request to buy or sell will be debited or credited from your Demat account, and the requisite sum will be debited or credited from your bank account at the same time.
Hence, it is quite evident that your trading account acts as a bridge between your Demat account and bank account.
Why Do You Need a Trading Account?
A trading account is a must if you wish to trade securities. It is through the trading account that the purchase and sale of securities take place. Every trading account has a unique code which helps depositories identify your transaction in the market and map your trades accordingly.
Here are some reasons why traders must have a trading account:
A trading account allows traders, especially intraday traders, to set their trading limits.
Trading account helps in quick execution of trades in a simple, transparent and seamless manner.
By using a trading account, you can buy and sell shares for both intraday trading and delivery trading. This type of account also lets you trade in futures and options and participate in margin trading.
For a trader, a trading account is not only a platform but a mini advisor and guide as it is embedded with insights and support data like research reports, hedging ideas, trading calls, etc.
Trading accounts also offer services like placing orders for particular prices even after market hours.
Importance of Trading Account
Here are some points that will help you understand the importance of a trading account:
It helps you to regularly assess the performance of your stocks in the market in terms of profit, capital loss, yield on transactions, return on capital, analysis of profits versus cost, etc.
With an online trading account, you can access exchanges like National Stock Exchange, Multi Commodity Exchange, National Commodity and Derivatives Exchange and Bombay Stock Exchange via a common platform.
It provides statistical data for every transaction; therefore, it safeguards you from the possibility of losses and helps make financially sound decisions.
A trading account helps you to understand the efficiency of your trading activity.
Trading account offers you a long-term idea of how stocks or a portfolio of stocks might perform in the market, which is instrumental for wealth creation.
Trading account provides you with a customised profit and loss report to compute tax liability while filing your ITR
Things to Keep in Mind Before Opening a Trading Account
There are certain points that you should keep in mind before opening a trading account.
It is mandatory to submit a few documents to open a trading account in India. These include proof of identity like PAN, Aadhaar, Voter card, passport, driving license or any identity card that the Central or State government has issued and has your photo. Other than that, proof of income and proof of address are also mandatory.
Every brokerage house or online broker platform charges a fee to process your request. Make sure to know all the charges associated with opening your trading account.
Final Words
Apart from allowing you to buy and sell shares seamlessly, an online trading account also offers you reliable information about the performance of your stocks. You can measure a certain company's projected profit and loss and measure the profitability of your trading position accordingly.
Trading platforms also provide you with customised and round-the-clock support. You can also receive SMS and email alerts about buy and sell targets.
As these services are app-based, you can keep track of investments from anywhere and at any time. All thanks to technology, the process of fund transfer and equity trading, as well as bank transactions, have become seamless.
Frequently Asked Questions
What is the difference between a trading and a Demat account?
The primary difference between a trading and a Demat account is that a trading account provides the interface to buy and sell shares in the stock market, while a Demat account holds shares and securities (mutual fund units, ETFs, bonds etc.). Although they might be different, they work hand in hand to make online trading possible.
What are the eligibility criteria for a trading account?
There are, as such, no specific eligibility criteria for opening a trading account. You simply need to be an adult to sign the trading account opening agreement and complete the necessary KYC formalities.
Do I need to sign a Power of Attorney for my trading account?
According to new SEBI guidelines, signing a POA or power of attorney is simply because of convenience and not mandatory. You can use the e-debit service of CDSL/NSDL to sell shares and authorise a debit from your Demat account.
What are the securities that you can buy using your trading account?
There are multiple types of securities that you can buy using your trading account, such as equities for intraday, equities for delivery, gold ETFs, index ETFs, currency derivatives, futures, options, etc.