Top 7 Apps for Easy Credit Card Bill Payment
5 min read • Updated 10 March 2023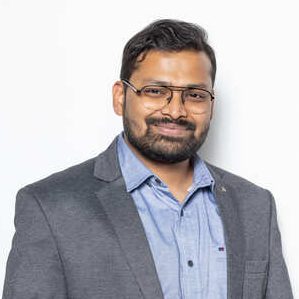 Thanks to online payment apps, it's easier than ever to pay your credit card bill. They are fast, convenient, easy to use, and enable you to pay from the comfort of your home. Now, the Indian market is literally flooded with apps that you can use for this purpose. Each has its own set of benefits and it can be really confusing for users to choose the best one.
This blog contains the current best credit card bill payment apps in the Indian market. Keep reading to find out!
Top 7 Credit Card Bill Payment Apps
Here are the 7 best apps for paying credit card bills:
CRED
Currently, CRED is one of the hottest trending credit card bill payment apps in India. For paying bills via this platform, you get an equal number of CRED coins as a reward, which you can exchange later for attractive deals. It also offer some cashback offers to its user against the bill payments.
This app also facilitates automatically downloading your credit card statements by connecting to your Gmail account.
Key Benefits:
Reminders for monthly payments
Smart statements
Free credit score check
Bills payable via net banking or UPI
Google Pay
When it comes to making UPI transactions, Google Pay is one of the best apps. You can easily pay your credit card bills by adding your 16-digit card number in the credit card bill payments section. You simply need to choose the bank, enter your credit card's first 12 digits, verify it, and enter your PIN to complete the UPI transaction.
Key Benefits:
Facilities to add multiple credit cards
Rewards and cashback on bill payments
Multi-layered security features
Paytm
Paytm is one of India's largest payment platforms. You can pay bills for Mastercard, Amex, Diners, and RuPay credit cards via this platform.
Key Benefits:
Free credit score check
Payments via UPI or debit cards
Reminder for due bills
Auto Payment feature
PhonePe
PhonePe is another widely used application that you can use for paying your credit card bills. It supports payments for all major credit cards like Mastercard, Visa, Amex, etc., from all banking institutions.
Key Benefits:
Add multiple cards for payment
UPI, debit card, or net banking for payments
Scratch cards, cashback, and other offers
Mobikwik
Mobikwik is another great option when it comes to paying credit card bills. You get Supercash for every transaction, which you can utilize later to make payments via this app. Additionally, you can also use the Mobikwik wallet to pay your credit card bills, although it will involve a small convenience fee.
Key Benefits:
Payments via UPI, debit card, or net banking
Supports bill payments of credit cards of major Indian banks
Convenient and easy to use
Amazon Pay
Apart from serving as a payment portal for Amazon's customers, Amazon Pay also serves as a reliable medium to pay credit card bills. This service was launched in 2020 and you can pay bills for all major credit card issuers like American Express, Visa, Mastercard, RuPay, etc. The maximum and minimum payment options for this app are ₹100 and ₹1,00,000 respectively.
Key Benefits:
Facilitates payments for multiple credit cards
Bills payable via UPI and net banking
Chances to win cashback on certain transactions
LazyPay
LazyPay is a unique payment app when it comes to paying credit card bills. Apart from the normal mode of payment using UPI, this platform offers credit facilities to pay your credit card bills.
By paying bills via this platform, you can get offers on some of the most famous platforms like Swiggy, Zomato, Rapido, and more. Furthermore, you also get a physical LazyPay credit card for offline use.
Key Benefits:
Paperless onboarding process
Welcome bonus and lifetime free usage of the application
Cashback and rewards
Zero annual fees or invisible charges
Final Word
These are some of the best credit card payment apps currently in the Indian market. Each platform has its unique features, benefits, and terms and conditions. Thus, it is advisable to thoroughly research each of them before making your final choice. More importantly, whichever app you choose to pay your credit card bills with, do remember to clear all your dues on time – before the payment due date.
Frequently Asked Questions
Q1. What happens if I do not pay my credit card bill on time?
Ans. If you do not pay your credit card bill on time, you have to pay late payment fees. Moreover, it will have a significant negative effect on your credit score. Thus, experts advise setting up the auto-debit feature or a reminder to ensure timely credit card bill payments.
Q2. Can I pay the credit card bill of someone else?
Ans. Yes, you can pay the credit card bills of your family members, relatives, or friends by asking for his/her card number and name on the card. You can complete the transaction using net banking or UPI. Some lenders might allow cash transactions as well.
Q3. What happens to the bills when the credit cardholder dies?
Ans. When a credit cardholder dies with an outstanding amount, his/her legal heir is responsible for paying it back, along with applicable interest and other charges. In case of non-payment, the bank has the right to file a civil case for recovering the amount.
Q4. What will happen if I stop using my credit card?Ans. If you stop using your credit card for a significant time period (usually 12 months), the bank will deactivate it from their end. However, any outstanding amount will continue to acquire interest and the annual maintenance fee will also be applicable. This period of time may vary across credit card companies. Hence it is advisable to consult to your bank and get the credit card facilit closed.