Tips on How to Save Money for Travel Plans
8 min read • Published 10 October 2022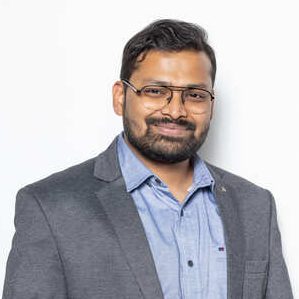 As the world opens up after the pandemic, most of us feel the urge to let loose and travel the world. But between saving enough to invest every month to battling inflation, we realise how expensive it is. If you are stuck in this travel dilemma, don't worry, there is a way to travel without burning a hole in your pocket. And no, you don't have to compromise on your trip too!
The simplest and most effective solution is to start saving for your dream trip. There are many brilliant money-saving tips to get to your goal quickly. If you are all booted up to start saving for your next dream trip, read on to find out some practical and proven tips on how to save money for travel.
How to Save Money for Travel Plans
In many ways, saving for a travel plan is similar to investing. Here is a step-by-step guide on how to save money for a trip.
Research About the Destination
You should have a clear idea about the destination before you start planning your journey. This can help you with your savings goals. You will have a better idea of your daily expenses. You could look up flight ticket rates and add them to your budget plan too. A lot of times, researching about a destination could lead to similar or sometimes better destinations that could cost less to travel to. If you find such an alternative, it could ease your fund-building efforts.
Ink Down Your Expenses
Clearly writing down all the possible expenses that you might incur during the trip is one of the most important steps toward saving money for your travel plan. Expense heads differ from person-to-person. You may want to splurge on shopping while your friends may prefer fine dining. Hence, budgeting for a trip is a very personal affair.
Budgeting for the trip also helps you save adequately. It would help to plan and budget for an extra couple of days, just in case.
Set a Savings Goal
A goal for your savings fund is as important as having a destination for your trip. Imagine getting on a random flight to reach an unknown place, leaving everything to chance. Even if you end up in a good place, you may have little or no idea where to go and what to do.
Similarly, when saving for travel, you should have a proper goal. This helps you choose an ideal investment option, and you will have a clear idea of how much you need to save every month.
Start Saving Your Money
The next step is the most important one. It is when you start to save money according to your plans. By now, you will know how much to save for a vacation. Now is the time to choose an investment or saving plan. You may choose an aggressive investment option if your risk appetite allows. Such an option may also help you appreciate your capital with time.
However, if you are risk-averse, you may choose conservative options such as secured bonds, FD, debt funds etc. Also, be mindful of the tenure that you need to invest in. You can choose a practical monthly investment amount according to your income.
Start a Holiday Fund
If you are a frequent traveller, instead of saving separately for each trip, you may consider setting aside a certain portion of your income every month for travel-related expenses. If you are willing to save a part of your monthly income regularly, you can aspire to travel the world. While that is the right way to go, ensuring you have a solid start the next time can help significantly. For this, you may consider starting a holiday fund. You could convert your current trip fund to a holiday fund and save for future vacations as well, or you could start a new fund.
Limit Your Entertainment and Leisure Expenses
One of the easiest ways to save money is by cutting down on entertainment and leisure expenses. These are usually the "wants" and not the "needs" of your life. So, it may be a good idea to limit eating out or movie nights for a while. You could then direct the savings to your holiday fund.
Look for a Passive Income Stream
This is a slightly different take on saving money for travel. Instead of focusing on saving money, try and build a second source of income. This could be anything from a hobby turned into an earning opportunity to a new freelance career. A second passive income source could boost your efforts in building the required corpus. If your budget allows it, you could invest the entire amount you earn from this passive source into your holiday fund. Depending on the amount of passive income, you could decide on your trip destination and duration.
How to Save Money While Travelling
It is equally important to save money while travelling too. If you limit your travel expenses, you could save some money from there too. This could fuel your next adventure. Below are a few tips on how to save money while travelling.
Book Flights in Advance
Flight rates are always dynamic. The supply and demand theory decides the price here– the greater the demand, the higher the price. As you near the travel date, the demand for the flight increases and ticket prices hike up. Hence, it is always wise to book your tickets as early as you can.
Travel During Off-Season
Seasons are busy for a reason. It is often the best time to visit a destination. Unfortunately, that means increased demand and, consequently, higher vacation costs. One sure-shot way to cut down your travel expenses is to plan your trip during the off-season. Most often, the destinations will have enough attractions during off-seasons as well. It is just a matter of properly researching and finding the right things to do in the off-season.
Buy Economical Flight and Hotel Packages
The destination is the most important part of your trip. If you are willing to rough it out just a bit on the way, you may be able to save plenty. This means booking an economical flight and hotel packages. These options are often not as bad as they are portrayed. Saving money on your flight and stay will further enable you to explore the destination.
Do Thorough Research About the Destination
You should clearly know the destination before you begin the trip. You can use umpteen resources available on the internet for your research. But don't end your search there, ensure you also talk to people who have visited the same destination before, especially in the recent past. They can give you a better idea about the place. This information can help you save significantly during the trip.
For instance, let us assume you are planning dinner at the destination. Unfortunately, the easiest restaurants to spot are often the most expensive ones. Instead, if you have thorough knowledge about the destination, you may learn about off-beat places that serve equally good food at reasonable prices.
Closing Thoughts
The budget needed for travel is different for different people. Likewise, the ideal way to build a holiday corpus could also differ. But regardless of your choice, the above pointers will help you get a headstart. Be sure to tweak the advice according to your goals for the best results.
FAQs
What are some useful tips for saving money for travel as a beginner?
As a beginner, having a dedicated holiday fund could be difficult. However, keeping it simple is often the key. Here are a few tips that might come in handy:
1) Ensure you have a proper goal amount.
2) Choose the right place to invest in according to your risk appetite.
3) Pen down all the possible expenses.
4) Budget the investment amount from your income.
5) Stick to your plan.
What are some affordable countries for taking a vacation?
Choosing an affordable destination could help you start your vacation much sooner. Below is a list of a few of the most affordable countries based on different expense data.
● Nepal
● Sri Lanka
● Bhutan
● Laos
● Vietnam
● Indonesia
What is a good rule for budgeting?
The 50/30/20 rule is a popular rule for budgeting. According to this rule, you should budget 50% of your income for your needs, 30% for your wants, and the rest 20% for investment.
What is the 30-day rule of savings?
The 30-day rule of savings can help you save a lot. According to the 30-day rule of savings, the next time you have an impulse to buy something, pause and think about it for 30 days. Then, if you still want it after 30 days, you may consider buying it.