Your Guide To The Three Different Types Of Mudra Loans 
6 min read • Published 29 December 2022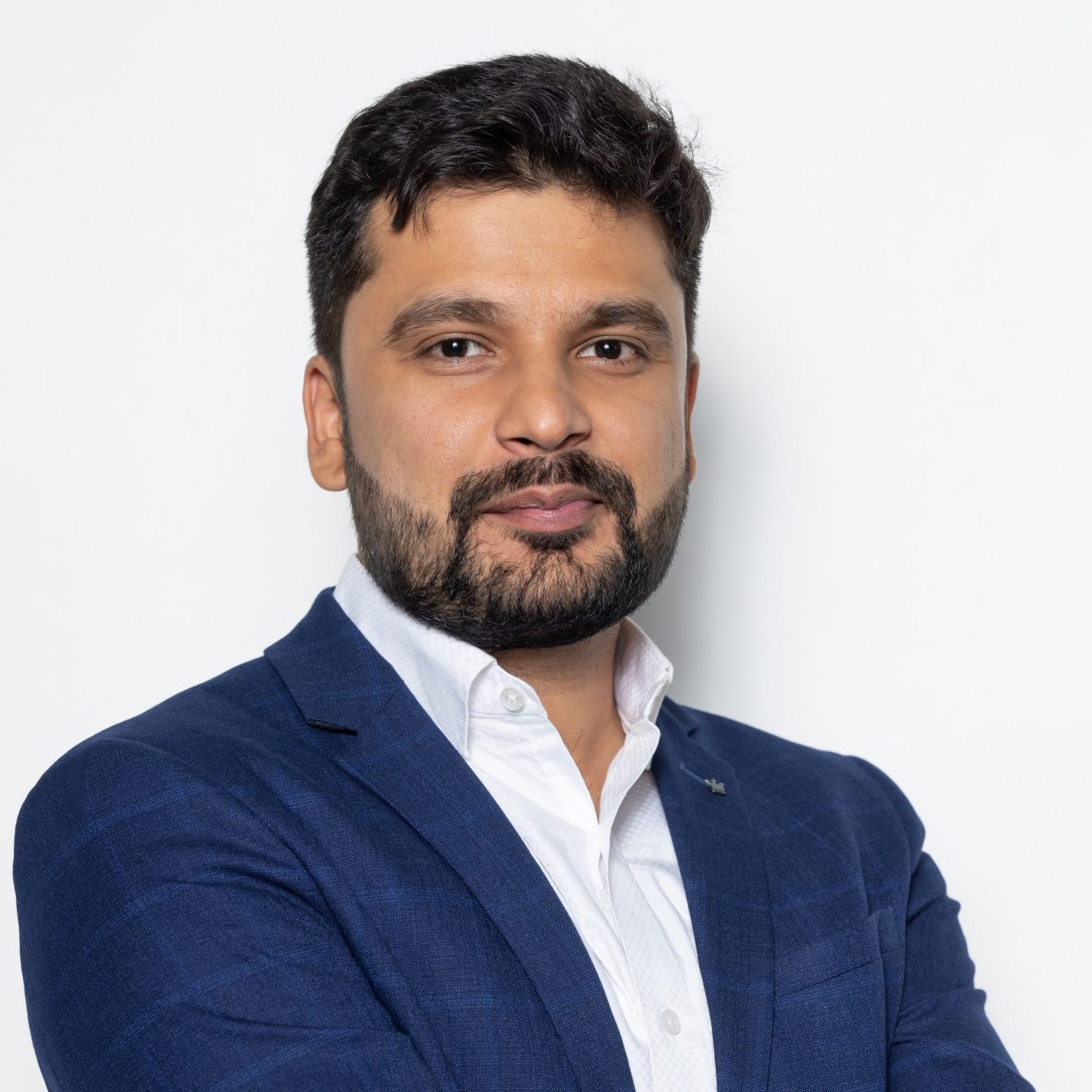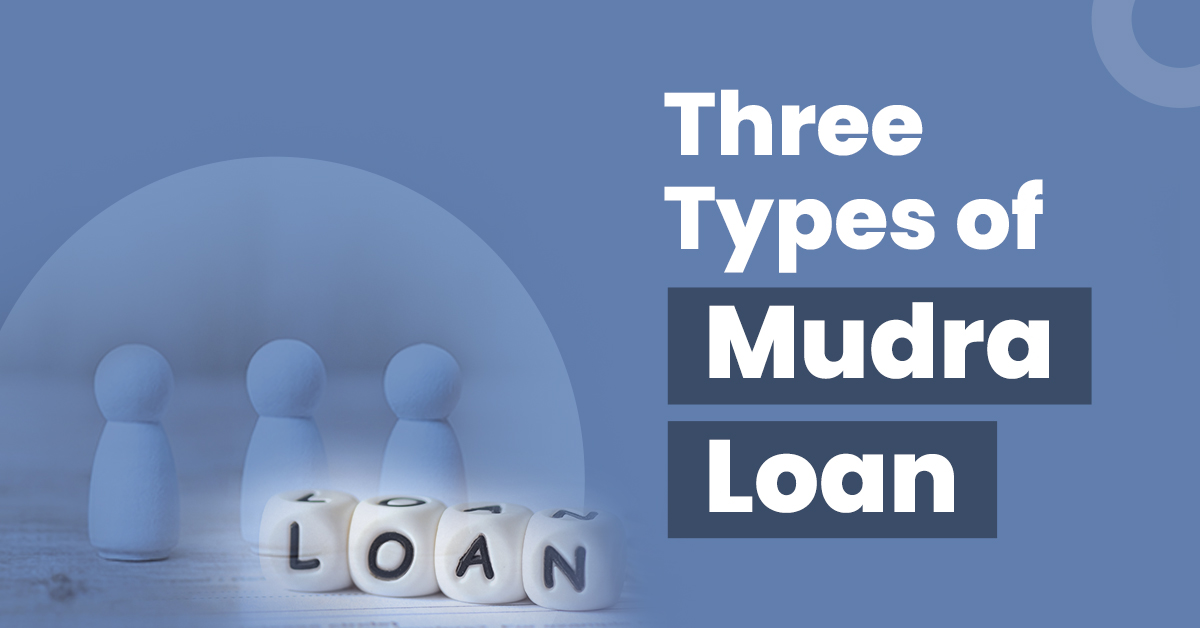 Three Types Of Mudra Loans: Shishu, Kishore & Tarun
Micro Units Development and Refinance Agency Ltd. (MUDRA) is a non-banking financial company (NBFC) that supports the maturing micro-scale businesses in our country. They also support micro businesses under the Pradhan Mantri Mudra Yojana (PMMY). The PMMY is the primary scheme of the Government under which they offer three Mudra loan types: Shishu, Kishore and Tarun, which will be discussed later in this article.
The economically weaker section of the society does not approach the formal banking system for credit. Instead, they attain it from informal sources like local moneylenders or use their savings for business funding. This scheme intends to bring uniformity by introducing a formal financial system to small enterprises. They ought to bridge this gap and offer proper financing for forming new businesses and growing existing ones. In this article, you will read about the following:
The details about Mudra loans
The purpose of Mudra loans
The three types of Mudra loans: Shishu, Kishore and Tarun
Banks, NBFCs, financial institutions, and other intermediaries that MUDRA has informed offer Mudra loans. Our Prime Minister introduced the PMMY on April 8, 2015. He declared a loan of up to ₹10 lakh for micro-enterprises involved in the trading, service or manufacturing industry.
Benefits Of Mudra Loans
You must be interested in knowing what benefits you get from Mudra loans. We have listed down a few benefits for you to understand why availing Mudra loans for your small business is a good option:
The services are available in urban as well as rural areas. Therefore, these loans can benefit people living in areas without access to banking facilities
They offer loans of a small amount at reasonable interest rates
You do not need to give any collateral security to avail of these loans
These loans are only available for business purposes
The Government takes the credit guarantee in case of any default from the borrower's side.
Women can borrow at a discounted interest rate.
What Are The Eligibility Criteria For Mudra Loans?
You need to pass the following criteria to be eligible for a Mudra loan under the PMMY:
You have to qualify under any of these categories:
An individual
A proprietor
A partnership firm
A private limited company or a public limited company
Other legal forms of business
You should not have any history of default with a bank or a financial institution, and your credit track record should be adequate
If you are applying as an individual, you may be required to hold the skills, knowledge and experience necessary for carrying out the proposed activity
If your proposed activity requires any educational qualifications, the assessment will be as per the requirements of the activity.
Interest Rate Applicable On Mudra Loans
The policy decision of the bank determines the chargeable interest rate. However, the interest rate charged is supposed to be viable. Therefore, in the case of Cooperative Banks, Scheduled Commercial Banks and Regional Rural Banks, interest rates will be pegged from time to time, as specified by MUDRA.
Loan Availability And Processing Charges
Mudra loans are available at every bank branch throughout the country. In addition, many NBFCs and MFIs (Microfinance Institutions) engaged in small business financing also offer Mudra loans.
The processing charges on these loans vary from bank to bank based on their internal regulations. However, most banks omit the processing fee on Shishu loans.
Purposes Of Mudra Loans
Lenders sanction these loans for various purposes that result in income, employment generation, and the country's growth. Let's discuss the core purpose of these loans:
Business loans for service sector activities: These loans can be offered to vendors, shopkeepers, traders, etc., using which they can start services like salons, gyms, dry cleaning, tailor shops, and many more.
Use of Mudra Card for working capital loan: Mudra Card is a debit card issued from the Mudra loan account, and one can use it for day-to-day expenses
Finance of equipment for micro units: One can use Mudra loans up to ₹10 lakh to start micro businesses.
Loans for transport vehicles used for commercial purposes: This includes three-wheeler and two-wheeler vehicles for commercial use, like e-rickshaws, tractors, and trolleys
Loans for non-farming activities that are agriculture allied: These include beekeeping, poultry farming and so on. You can also avail of Mudra loans for dairy farms, fishery and agro-processing.
Other services: Mudra loans also finance services like making jams, papad, sweets, food stalls and canteen services. Alongside, they also fund businesses in the textile sector like handloom, khadi work, chikan work, embroidery, knitting and so on.
What Are The Different Mudra Loan Types?
Shishu, Kishore, and Traun are the three categories of Mudra loans. These names indicate the stage the small business is currently in and the subsequent development the company will make. The Shishu Mudra loan has received a lot of attention to encourage the growth and development of our economy by stimulating entrepreneurs and small company owners. The three categories of loans are classified depending on the loan amount provided to borrowers.
Shishu Mudra Loan
Shishu is a Hindi word which means child. As the name suggests, the Shishu loan is for startups requiring a small amount of funding. You can avail of a loan of up to ₹50,000 under the Shishu Mudra loan scheme.
The benefit of this scheme is that no collateral security is required, and you do not have to pay any processing fee. Moreover, one can use the money sanctioned for any purpose related to the business, and there is no minimum limit at which these Shishu loans start.
Kishore Mudra Loan 
The Kishore Mudra loan ranges between ₹50,000 to ₹5,00,000, to be used by adolescent businesses. Your borrowing amount depends on your requirement, eligibility, and your business's scale. A Kishore Mudra loan can help you meet your day-to-day business expenses and finance fixed investments like buying machinery and equipment. There is no requirement for collateral security, and the lender will charge no processing fees.
Tarun Mudra Loan 
Tarun, meaning young adult, is the perfect financing option you can avail for expanding your business and growing it. You can get funding that ranges between ₹5,00,000 to ₹10,00,000.
While investing in machines and equipment, you might pay your company's ongoing bills with this sizable loan amount. Even though it does not require collateral security, the banks may charge a processing fee for this loan.
Conclusion
The many benefits of Mudra loans may be why you should try them out to start a small business or fund your existing business. These collateral-free business loans boost the morale of experienced and budding entrepreneurs.
Frequently Asked Questions (FAQs)
What type of loans are Mudra loans?
Mudra loans are term loans that can be taken by those who pass the eligibility criteria for growing their small businesses.
What is the maximum amount we can avail of as a Mudra Loan?
The maximum loan amount is ₹10,00,000, which falls under the Tarun Mudra loan category.  
Can a college graduate get a Mudra loan?
Yes, college graduates are eligible for Mudra loans.  
Will we get any subsidies under Pradhan Mantri Mudra Yojana? 
No, there are no subsidies offered under this scheme.