Things to Remember When Paying a Credit Card Bill
6 min read • Published 19 March 2023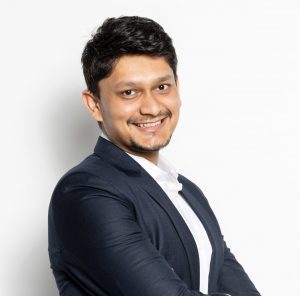 A credit card is an extremely valuable financial tool for unplanned expenses, earning rewards, handling emergencies and building your credit score. In our attempt to move towards a cashless economy, credit cards have become the most widely used payment method. However, when it comes to managing multiple credit cards, even experienced users can struggle to pay their bills on time.
This blog demonstrates the top 6 things you must consider while making credit card bill payments. Knowing these things will ensure that you never miss your credit card due dates.
Top Things to Remember When Paying a Credit Card Bill
While always trying to pay the credit card bill in full, make sure to remember these things:
Pay Your Lowest Bill Balance First
If you are facing financial crunches and you have multiple credit cards, always try to pay the minimum amount on your credit card bill first. For instance, if you have 2 credit cards with a balance of ₹40,000 and ₹4,00,000 respectively. Naturally paying the lower balance will be more convenient and easy.
Opting for such an option helps you to pay off at least one of your credit cards as soon as possible. It is also important to note that interest rates are included with every credit card and the credit card with a balance of ₹40,000 may not have a lower interest rate.
Therefore, it is important to remain conscious while making a payment and always consider your financial repayment capabilities before choosing between the two.
Pay Your High-Interest Credit Card Dues First
Typically paying off a high-interest rate will cost you more in the long run in comparison to a lower interest rate. If you own multiple credit cards then it is the ideal way to pay the minimum amount prior to the due date and then start paying the card with the highest interest rate.
This practice will help you to reduce the amount of interest that you will need to pay throughout your life. However, as per experts, it is a good habit to pay off smaller loans at first as paying high-interest credit card dues first will reduce your balance slightly quicker.
Opt For Auto Payment Facility
To manage credit card bill payments efficiently, it is necessary to opt for the auto payment feature. With it, you do not have to worry about manual payment actions and therefore you can lead a stress-free life.
However, it is also important to note that opting for this kind of facility comes with certain drawbacks. For instance, you can lose track of scheduled payments which can lead to unnoticed bank errors or mistakes.
Additionally, you need to ensure to have enough money in your account to cover automatic payments or else you may end up paying overdraft charges. If you do not earn a fixed monthly income, in that case, auto payment is not suggested.
Link Your Credit Card to Net Banking
Credit card users often struggle to pay their credit card bills on time. This happens because a majority of people possess credit cards with different banks. This complicates the process, leading to missing out on some due dates.
In such a scenario, paying your bills online is one of the most convenient ways of making credit card payments. Even if your credit card and savings account are with different banks you can pay all of your bills online. To perform such a step you need to link your credit card to net banking services and accordingly can modify the billing cycle at your convenience.
Try to Explore EMI Option
If you are unable to make a payment credit card bill one at a time, you can ask your lender to convert it into a loan and repay it through EMIs. This is one of the most viable options for middle-class individuals as it helps to resolve multiple debts. Availing this option will help you to pay a large amount in smaller portions every month, making it a more manageable payment.
Simultaneously, you must check with the bank if there are any hidden fees or prepayment fees involved with the loan. These charges or fees can make it harder for you to become debt-free. It is also recommended to repay your loan amount before the EMI ends.
Always Make a Habit to Read Your Bill Statements
Lastly, another important aspect you should note is that it's always a good idea to check your credit card statement and billing cycle at regular intervals. With this habit, you can avoid any extra charges and spot any unauthorised charges or billing errors.
The credit card statement consists of your account summary, domestic transactions, past dues, reward point summary and other additional details. Therefore, checking the statement can help you monitor any instances of fraud and enable you to learn about fees and other important terms.
Final Words
Credit cards can be a lifesaver during a financial crisis provided that you learn how to manage your debt responsibly. It can increase your credit score and make you eligible for better credit facilities and enticing rewards. With these above-mentioned strategies, you can make credit card repayments without any hitch irrespective of your current financial situation.
Frequently Asked Questions
What are the types of credit cards?
There are several categories of credit cards available in the market including, 
Reward credit cards
Low-interest credit cards
Secured credit cards
Students' credit cards, and many more.
How can I make a credit card bill payment?
You can pay your credit card bills through both online and offline modes. In the online method, you can use IMPS, internet banking, auto debit facility, etc. In the offline mode, you can pay bills through ATMs, over-the-counter, etc.
How can I pay my credit card bill from another bank?
With the NEFT facility, you can easily pay your credit card bill from another bank account. However, the instructions may vary but in a majority of cases you need to add your credit card number as the payee and make payment without any hassle.