Things to Keep in Mind Before Choosing a Credit Card
10 min read • Updated 12 May 2023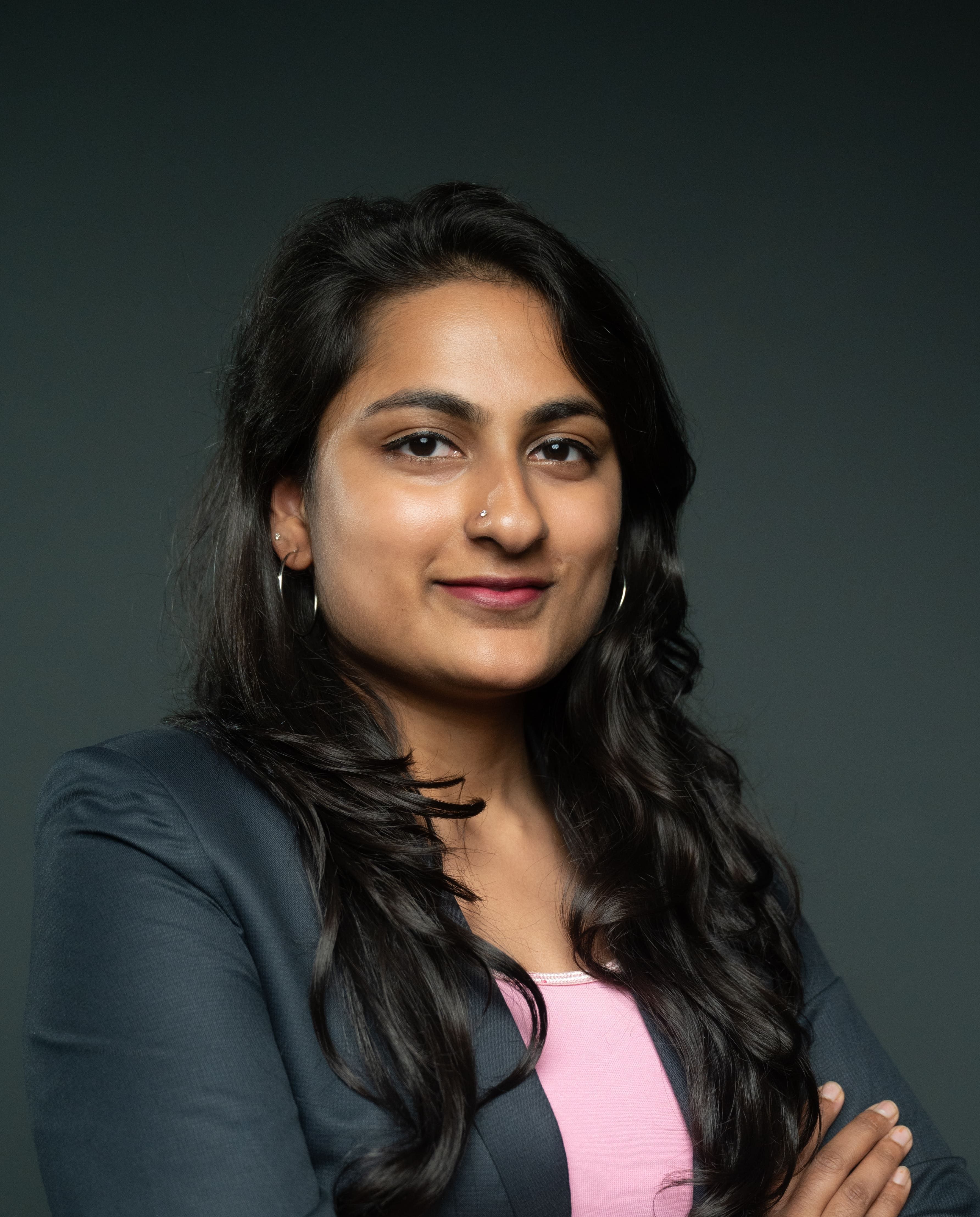 A credit card is a financial tool that you can use to borrow instant credit within a predetermined limit. You can use it to purchase goods and services both online and offline and get rewards for your transactions.
However, when it comes to choosing the right credit card, there are a lot of factors that you must keep in mind. Keep reading this blog to know more.
What Are the Features of Credit Cards?
Here are some of the features that make credit cards such an important financial product:
One of the biggest features of credit cards is that you can withdraw cash in advance from ATMs. This feature comes in real handy when you need funds during an emergency. This however is subject to a charge of typically 2.5%-3%.
Personal Loans During Emergencies
Another big feature of credit cards is that you can avail a personal loan against the credit score acquired with the usage of the credit card. Several banks and Non-Banking Financial Companies (NBFCs) offer this credit option based on the applicant's credit score.
Credit cards can be extremely beneficial when you are planning to buy high value items. With them, you can get several flexible EMI options that you can choose as per your budget.
Note – The EMI plans available at the time of purchase will differ according to the issuing banks.
Cashback, Discounts and Other Offers
Using credit cards while shopping online or offline can fetch you cashback, additional discounts and a plethora of other offers. Moreover, for select transactions, you can get reward points, which you can later use for availing several benefits.
All your credit card transactions are secured with multi-factor authentication. There are a plethora of security features to make your transactions safe, whether you use your card online or offline.
Additionally, modern credit cards come with EMV chips that offer enhanced protection against financial fraud.
Customisable Credit Limit
When you get a credit card, there is a limit up to which you can borrow funds. This limit is customisable depending upon your credit score and debt-to-income ratio.
Furthermore, the credit limit tends to differ among banks and maintaining a higher credit score can help you avail a higher limit.
What to Look for When Choosing a Credit Card?
These are some of the things you need to look for while choosing a credit card:
To choose the right credit card, you need to first assess how much money you intend on spending every month. By doing so, you can determine the credit card limit you need for meeting your monthly expenses and opt for a card accordingly.
If you do not plan on using your card often, it is advisable that you have a lower credit limit. This is because having a higher limit also increases the card's annual interest rate.
An Annual Percentage Rate (ARP) is applicable on all credit cards. Thus, before you choose one, analysing this factor is essential. This rate of interest will differ across banks and financial institutions. Additionally, it will also depend on the following factors:
The reliability of your income on your paying capacity;
Time taken to repay the amount; and
Amount borrowed.
Every credit card has several fees associated with it that can add up to your monthly bill. Thus, it is crucial for you to know the applicable charges before applying for your card. Here are some of them:
Annual fees
ATM withdrawal charges
International transaction fees
When looking for a credit card, it is essential to check its billing cycle. You need to know the card statement generation date as well as the due date for bill payment. Usually, the due date is set 18 to 25 days after statement generation. So, it is essential to plan your credit card application in order to get a favourable due date.
If you are a salaried individual, having the due date within the first week of a month can be beneficial. Moreover, experts recommend paying your credit card bills at least two days before the due date. This practice helps avoid late payment charges.
Penalties for Missing Payments
There can be times when you, unfortunately, miss your monthly credit card payments. To prepare for such circumstances, you must know the applicable late payment fees. Some card providers offer a grace period before late payment charges are levied. Thus, it is critical to stay informed of such fees before applying for a credit card.
Credit card offerings tend to vary across different banks and financial institutions. Moreover, based on the type you choose, its features and benefits will vary accordingly. Thus, you need to think about what you want from your card and make a selection accordingly.
Here are some of the common types:
Travel credit cards
Cashback credit cards
Gold credit cards
Silver credit cards
Platinum credit cards
0% Annual Percentage Rate Credit Card
Prepaid credit cards and more
When you opt for a credit card, there are several associated terms and conditions. Therefore, it is crucial for you to read through them thoroughly before applying.
Furthermore, before starting your research for choosing a credit card, it is essential for you to assess how you plan on using it. This will help you analyse the above mentioned factors based on your requirements.
Advantages of Having a Credit Card
Getting a credit card provides you with several benefits. Some of them are as follows:
One of the greatest advantages of owning a credit card is the ability to defer payments. To explain in simple terms, it gives you the ability to buy something and pay for it later on. So, you get easy access to credit, enabling you to transact without affecting your savings/current account balance.
Interest-Free Payment Period
Most credit card providers offer an interest-free period for paying back the outstanding amount. This time period comes between the transaction and payment due date and usually ranges from 45 to 60 days. However, this factor tends to vary across different banks.
Improves Creditworthiness
Timely payment of your outstanding credit card bills helps improve your credit score. This, in turn, allows you to build and maintain a good line of credit with your bank and also get credit on easier terms in future.
Seeing your creditworthiness, banks and other financial institutions may be more inclined to offer you loans on more lenient terms and also raise the limit of your credit card. Furthermore, having a sound repayment history can speed up your loan approval process.
Provision for Balance Transfer
Another significant advantage of credit cards is balance transfer. In case you have multiple cards to meet personal and business expenses, you can transfer the outstanding amount of one card to another. This will assist you to avoid penalty charges in case you do not have enough money to pay the bill on time.
Furthermore, if you get a new credit card with a lower interest rate, you can transfer the balance of your other cards to reduce the applicable charges. This feature is applicable even if your credit cards are from different providers.
Note – Extra charges may apply for using this service.
Serves as an Expenses Record
When you transact using your credit card, all the financial statements get recorded. You can access them by logging into your net banking account or view them when you receive your monthly statements.
This will help you keep track of your expenses and plan a better monthly budget.
Enables Foreign Currency Transactions
For travelling abroad, carrying adequate cash in foreign currency can be a major hassle. In this regard, using a credit card can be a mighty convenience. The interest rate for such transactions may be high; however, using a credit card for such transactions while travelling is much safer than carrying cash.
Disadvantages of Having a Credit Card
Like every financial instrument, a credit card also has some disadvantages. Here are a few of them:
Higher Propensity to spend
Having a credit card at hand can compel you to use it frequently, thereby increasing your propensity for overspending. Moreover, unlike a debit card, you cannot see your account balance getting deducted. Thus, it is very easy for you to spend more than your monthly budget limits.
Chances of Accumulating Debt
If you do not pay your credit card bills for a long time, it can lead to an accumulation of debt. The interest rate on the outstanding amount will get compounded and there can be additional penalty charges.
If this continues for the long term, there may be a time when the outstanding debt amount is too huge for you to pay back.
Among all unsecured financial options, credit cards have the highest rate of interest. Usually, it is around 3% per month, however; this percentage may vary across card issuing companies.
Credit cards also come with a wide range of hidden costs. They may include fines, joining fees, taxes, etc. When you read the card brochure, all the things may seem pretty straightforward. However, these invisible expenses may come into effect affecting your monthly expenses.
Chances of Financial Fraud
Even with the EMV chip installed, the chances of financial fraud with credit cards cannot be completely eliminated. Thus, you need to be aware of whom you are sharing your credit card information with to keep such risks at bay.
Final Word
A credit card can be a highly beneficial financial tool if you can use it correctly. It gives you access to funds whenever need be and allows you to build a sound credit history. Yes, there are some significant disadvantages, however; using this financial product judiciously can help you out in many ways.
Frequently Asked Questions
What are the documents required to apply for a credit card?
Usually, an identity proof like a Voter ID card or PAN card and address proof like an Aadhaar card or passport is enough to apply for a credit card. However, these criteria are subject to change across various card providers. 
Can I avail a credit card without a credit history?
Yes, you can get a credit card without having a credit history. Banks usually check factors like your relationship with the institution, income from various sources, etc., before offering a credit card. Some banks also offer pre-approved credit cards to eligible customers.
What are the eligibility criteria to apply for a credit card?
To apply for a credit card, you need to be at least 18 years of age, have a regular source of income and be of Indian nationality. These are some of the basic criteria to apply for a credit card and may differ across card issuing companies.  
How can I apply for a credit card online?
To apply for a credit card online, visit your preferred card provider's website. Go to the 'Credit Cards' section, click on 'Apply' and enter all the relevant details. Then, choose your credit card type, check your eligibility and complete the documentation process. The financial institution will then check all your documents and consider your application.
What are the eligibility criteria to apply for a credit card?
To apply for a credit card, you need to be at least 18 years of age, have a regular source of income and be of Indian nationality. These are some of the basic criteria to apply for a credit card and may differ across card issuing companies.