These 5 Things Won't Hurt Your Credit Score
5 min read • Published 11 January 2023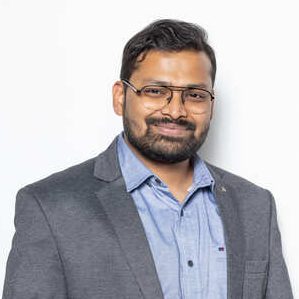 You may have heard or read about several suggestions on what can negatively affect your credit score. However, very often, it's difficult for everyone to segregate between facts and myths. This blog post will take you through four important points that will not hurt or impact your credit score. Keep reading to stay informed.
What Are the 5 Things That Don't Hurt Your Credit Score
Here are five things that do not affect or harm your credit score:
Loans with High-interest Rates
Lenders tend to impose high-interest rates on loans when borrowers have low credit scores or debts. But receiving loans with high-interest rates will not drop your credit score further. If you have the capacity to pay off these loans in a short time, these will not affect your financial stability either.
Loan applications are usually followed by hard inquiries. Multiple inquiries can drop your credit score. Lenders conduct hard inquiries for all loan applicants regardless of their interest rates.
Loan Rejection
Lenders can reject your loan application if your credit score doesn't match their eligibility criteria. Just like receiving a loan with high-interest rates, rejections of loan applications do not hurt or increase your credit scores. However, if you continue making multiple applications after a rejection, it can hurt your credit score as there will be multiple loan enquiries.
Getting Married
Marrying a person with a low credit score will not hurt your credit score. While opting for loans individually, lenders will consider your credit report and score individually.
Lenders will consider both your and your spouses' credit scores only when you opt for a joint loan. In that case, having a co-applicant with a low credit score may lower your eligibility. Also, in such a joint loan your credit score might fall if you or your spouse fails to repay EMI on time.
A Decrease in Your Salary
A drop in your salary might interfere with your lifestyle and financial planning. However, it will not affect or hurt your credit score if you repay your debts on time. Credit information bureaus only consider timely repayments and not income to determine your credit score.
So, despite a drop in salary, your credit score will not fall if you do not miss out on any EMI. But it may affect your repayment ability, so it's important to avoid taking loans that can overburden your finances.
Ways to Improve your Credit Score
If your credit score is low, you can consider following these measures to increase them gradually.
Customise Your Credit Limit
Your credit score will improve when you use your credit card wisely and do not spend above your credit limit. To avoid this, you can customise your credit limit to restrict the amount you can utilise.
Keep Regular Track of Your Credit Report
Ensure to check your credit reports minutely, especially if you have liabilities. Very often, credit information companies can make mistakes with numbers on your report. These mistakes can cost you your credit score.
Therefore, study your credit report for such mistakes to avoid losing your credit score. You can raise a dispute at the credit information bureau's website and rectify these mistakes whenever they occur.
Timely Repayments of Credit Card Dues
Paying your credit card dues without missing a date is one of the fastest ways to increase your credit score. You can enable the auto-pay feature on your credit card company's app to make sure that you never miss your dues. By doing so, the app will automatically debit money from your registered bank account on every due date.
Final Words
It's important to learn which factors do and do not hurt your credit score. With proper knowledge, you can make an effective financial plan to increase your credit score. To maintain a healthy credit score, consider knowing your budget and repayment strength before applying for a loan.
Frequently Asked Questions
What happens when we maintain a healthy credit score?
By maintaining a good credit score, you can enjoy the following benefits.
Future proof your finances
Increase your loan eligibility
Get better rewarding credit cards
Avail loans at lower interest rates
What does NA in credit score mean?
NA in credit score means that an individual has no credit history or credit cards which have been unused.
Is using a credit card a good idea?
You can make large purchases using a credit card by breaking them into small EMI repayments. This will save you from the financial burden of paying the entire amount together. Having a credit card also helps you to manage your monthly expenses by introducing flexible payments to purchases. However be aware about the charges and interest rates when opting for EMIs.
What is the standard healthy credit score?
The standard healthy credit score might vary between banks and NBFCs or the types of loan you are applying for. However, most banks and NBFCs consider 700-750 as healthy credit scores to be eligible for loans at low-interest rates.