The Basic Concepts of Trading and Demat Accounts
6 min read • Updated 13 January 2023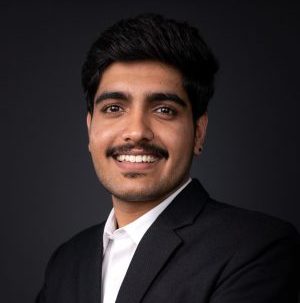 Before investing in the stock market, it is crucial to have a clear idea of how the equities are stored and how you can purchase or sell shares.
It is also essential to know that as per SEBI regulations, having a Demat account is mandatory for stock market trading.
The sections below cover all you need to know about these accounts so you can learn how to start investing in stocks.
What Is a Demat Account?
Since the introduction of dematerialisation in India, shares are being issued and stored online. A Demat (short for dematerialisation) account stores your shares and other securities digitally, much like a bank. It also holds the record of all investments and transactions in one place.
In a Demat account, you can hold stocks, bonds, government securities, mutual funds and ETFs (Exchange-Traded Funds) along with any other securities listed on the exchange.
However, you won't be able to sell or buy stocks through a Demat account, as it does not facilitate trading. For that, you will need a trading account.
What Is a Trading Account and What Is Its Role?
A trading account lets you buy or sell securities, and therefore they are connected to your primary bank account. Furthermore, the stored shares in the Demat account are credited or debited according to the order placed in the trading account.
It provides the interface to place buy or sell orders on a stock exchange. A trading account needs to be linked with a Demat account and a bank account to facilitate the transfer of money and securities.
Fundamentals of a Demat Account
One can not open a Demat account independently. Individuals need to contact a SEBI-authorised Depository Participant (DP) or broker to open it on their behalf.
No Need for Holding Shares
Demat accounts are zero-balance accounts. Therefore, they don't require you to have any pre-existing shares. Furthermore, you can choose not to have any shares in the account.
No Restriction on the Number of Accounts
SEBI does not restrict investors from opening multiple Demat accounts. You can open more than one Demat account with different Depository Participants (DP) as long as you have a valid PAN.
A Demat account allows individuals to appoint multiple holders. The maximum number of account holders can be 3, including one primary holder and 2 joint holders.
No Account Opening Charges
As per the Securities and Exchange Board of India (SEBI), no charges are applicable for opening a Demat account. However, service fees and Annual Maintenance Charges (AMC) may apply. As the DP will facilitate the Demat account opening, he may charge some fees for its services.
Fundamentals of a Trading Account
To open a trading account, you need to register for a brokerage service. The broker will provide a unique ID after the completion of registration, which you need to use while investing in stocks.
Allows Trading on Multiple Markets
A trading account allows individuals to trade in multiple stock market securities, including shares, derivatives, and futures.
Demat Account vs Trading account
The following table compares a Demat and a trading account.
| | |
| --- | --- |
| Demat Account | Trading Account |
| Acts as a depository for assets like stocks, mutual funds, bonds and other securities. | Acts as an intermediary between your bank account and your Demat account. |
| Can not hold cash or proceed with transactions. | Let you purchase or sell shares. |
| Investors need to pay the Annual Maintenance Charge as per the stock value. | Usually free; however, it depends on the brokerage. |
How to Start Trading in the Stock Market?
In most cases, brokerage services offer their clients Demat and trading accounts in bundles, so you don't need to open a trading account separately. However, you can open a trading account without opening a Demat account to trade in futures and options.
Here are the steps to start trading in the stock market.
Step 1: Consult a broker or an online brokerage service to register for a Demat and a trading account. You may choose your Depository Participants (DPs) through the Central Depository Service India Limited (CDSL) Portal.
Step 2: Upload all the required documents and fill in the account opening form.
Step 3: Complete the KYC process, sign the agreement, which includes all your rights and duties as an investor and connect your primary bank account to your trading account. Remember to keep a copy of the agreement for your convenience.
Step 4: The brokerage service will open your online account and provide you with a unique Demat account number and a trading account number. Remember that you can open multiple Demat and trading accounts with different DPs.
Step 5: You can now start trading stocks by clicking the "Buy" and "Sell" buttons. The trading account will debit or credit your primary bank account and update your Demat account accordingly.
Final Word
Trading and Demat accounts are mandatory for investors to participate in the stock market. Before selecting a Depository Participant for opening a Demat account, an investor should check the quality of customer services and the brokerage platform. Furthermore, one must always opt for trusted brokerage services.
Frequently Asked Questions
Who can apply for a Demat and trading account?
There's no age limit to start investing in stocks. However, minors need to proceed through the documentation with the help of their guardian. Furthermore, after attaining the age of 18, an individual has to complete the KYC formalities.
Do I need both a Demat and trading account?
Yes, you need to have both a Demat and a trading account for storing and exchanging shares, respectively. However, you can have a trading account without opening a Demat account to trade in futures and options.
Are Demat accounts safe?
Demat accounts are maintained by National Security Deposit Limited (NSDL) and Central Security Deposit Limited (CSDL). Furthermore, assets are stored digitally, eliminating any chances of theft or loss.
What are Depository Participants?
Depository Participants (DP) act as an intermediary between investors and depositories like NSDL and CDSL, which are financial institutions that hold securities in Demat accounts. A DP is associated with a certain depository, and it conducts transactions on your behalf. They also offer you a trading account so that you can place trades.